The Schumacher name seems simultaneously to be a blessing and a curse.
Mick's former Formula 3 rival Dan Ticktum became convinced that year of a conspiracy that Schumacher was favoured with better Mercedes engines because of who he was, while on the other hand Schumacher's former Haas Formula 1 team-mate Nikita Mazepin said the family went to great lengths to prevent Mick receiving favourable treatment when they were karting team-mates.
In any case, that name comes with a certain degree of attention, expectation and added pressure to succeed. How could it not when your dad is an icon and one of the most decorated F1 drivers in history?
There was always this suspicion Ferrari selected Schumacher Jr for its driver academy at least partly out of some degree of emotional loyalty to Michael, rather than because Mick was outright good enough – but in fairness, the team always said he would need to prove himself worthy in order to progress, regardless of who his dad is.
In 2022 that progression wasn't consistent, or impressive enough. Schumacher is decently fast, as well as a little erratic and crash-prone, but basically and ultimately unreliable – a driver Haas feels it can't rely on to deliver at the right time in the marginal scenarios the team usually operates in, even at its best.
Guenther Steiner clearly had doubts very early in 2022. As early as Baku, in June, Schumacher was being asked to raise his level. That's not what a driver angling for a contract extension wants to hear, and it's certainly not what you expect for a driver who might one day race for the Scuderia.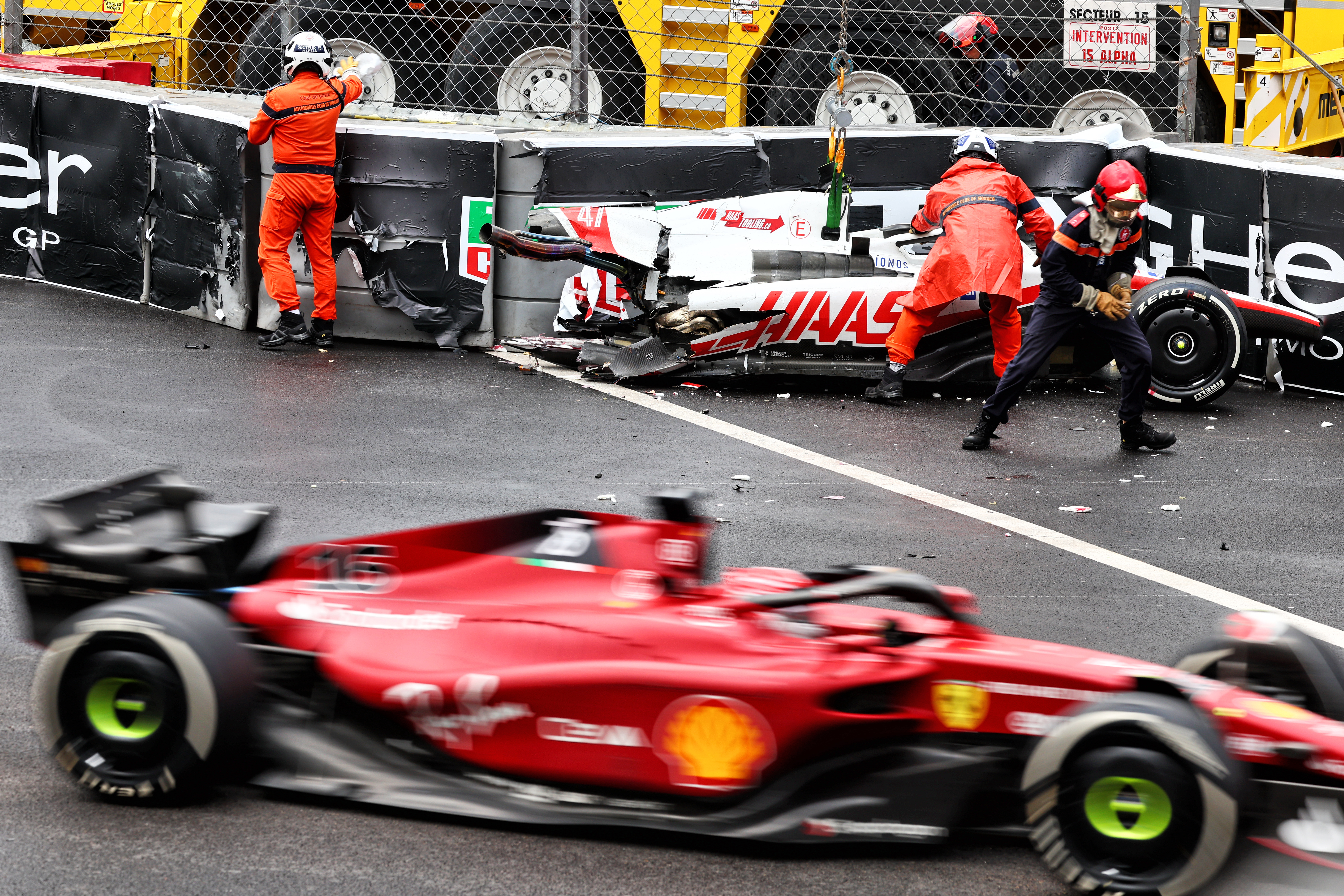 Once it became clear – around the time of F1's August break – that Ferrari was likely to drop Schumacher from its academy, Haas had no reason to do any favours for its engine supplier by persevering with someone it clearly felt was an unconvincing prospect.
Schumacher has habitually required a bit of time and patience before revealing the best of himself. The story of his junior career was one of becoming gradually more impressive once he'd had a season to gain experience and figure things out.
In F1 the story's been similar. He's done better in year two than year one – but the expensive crashes have persisted, and he's looked unconvincing up against Magnussen (who himself had been dropped by Haas in the past), so perhaps Schumacher became a touch complacent after beating Mazepin in their rookie season together.
But that's not to say he's a lost cause. Haas is a small team that needs a more complete driver than Schumacher currently is. Persisting with Schumacher, who is much younger and should have a higher potential ceiling than Hulkenberg, would have been an understandable choice. Equally, Schumacher hasn't really done enough to make his absence from next year's grid feel like a 'Lance Stroll replacing Esteban Ocon' level of travesty.
Some time out of the spotlight, being developed by Mercedes as is mooted, could perhaps prepare Schumacher for an Alex Albon-style comeback in future. Schumacher is still only 23 years old, so has much more time on his side than Daniel Ricciardo, for example, but Schumacher will have to use the time wisely to make a more convincing case for himself than he has these past two seasons.