Haas Formula 1 driver Mick Schumacher will be flown to hospital for precautionary checks following his terrifying crash in Saudi Arabian Grand Prix qualifying.
Schumacher crashed hard during the second segment while on a fast lap, losing control of his Haas VF-22 that then collided with the barriers side on, its rear end ripped away by the impact.
Though conscious after the accident, he wasn't out of the car until the medical car arrived at the scene. He was subsequently taken to the medical centre, with his Haas team subsequently reporting that he "appeared physically fine" and spoke on the phone with his mother, Corinna Schumacher.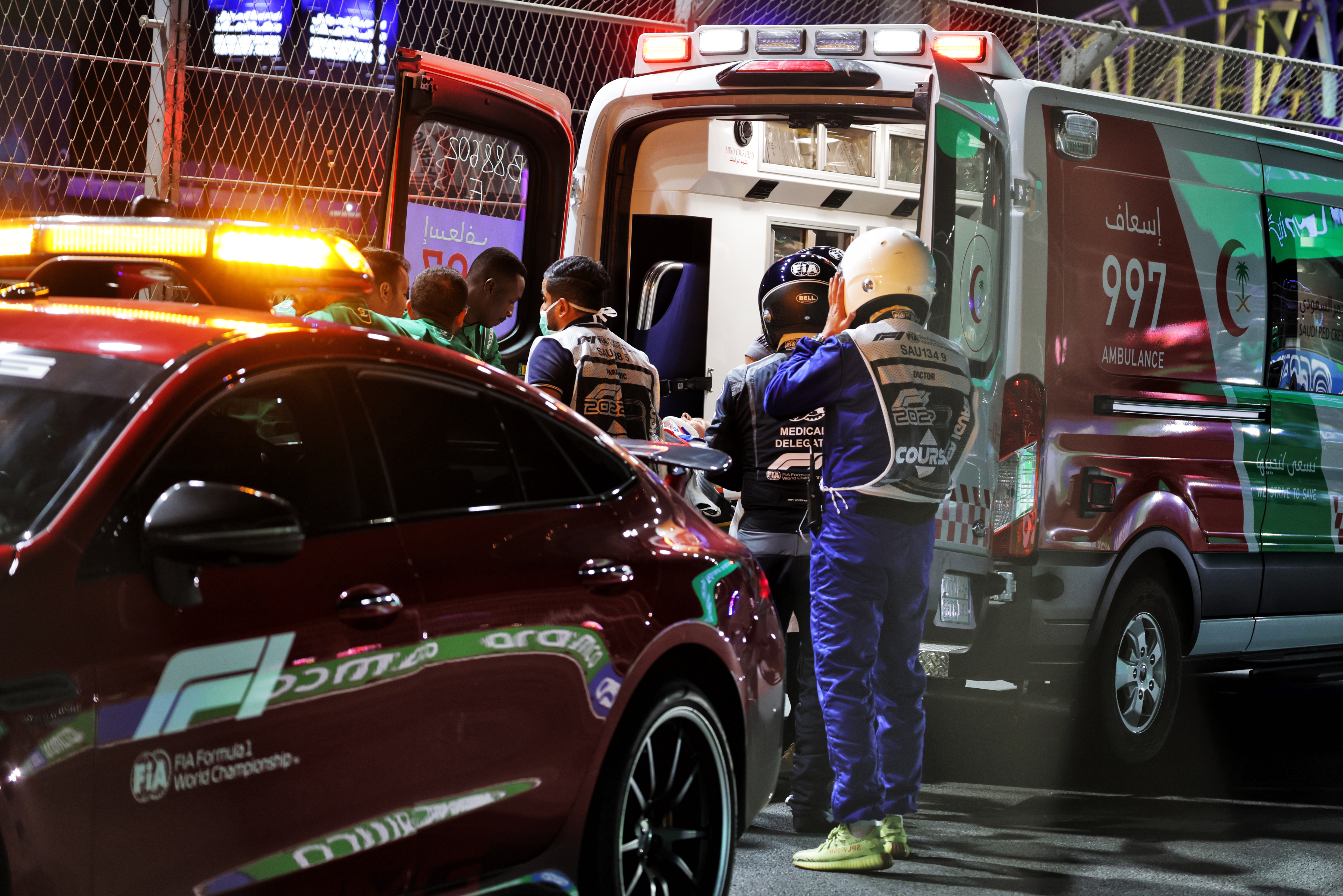 Despite this, the team soon communicated that he would be taken to hospital by helicopter "for further precautionary check-ups" – while reiterating he was 'physically in a good condition".
The FIA then corroborated this, naming the hospital as the King Fahad Armed Forces Hospital at Jeddah and confirming Schumacher sustained "no injuries".
Schumacher already had a big shunt during the inaugural 2021 race at the venue. His crash this Saturday came a day on from Formula 2 rookie Cem Bolukbasi having a major shunt of his own in a practice session and being ruled out of the rest of the weekend due to a concussion.
The F1 qualifying session resumed just under an hour after the crash.
Speaking to Sky, team principal Guenther Steiner described the incident as follows: "It seems like he got on the kerb and then just lost the car. Done a wheelspin and you know how quick it goes, but it does seem there was no breakage or anything. We can't see anything.
"We just lost all the data as well immediately on the impact. We had no contact with him and no data anymore. Just cut everything off. I guess the impact, just destroyed."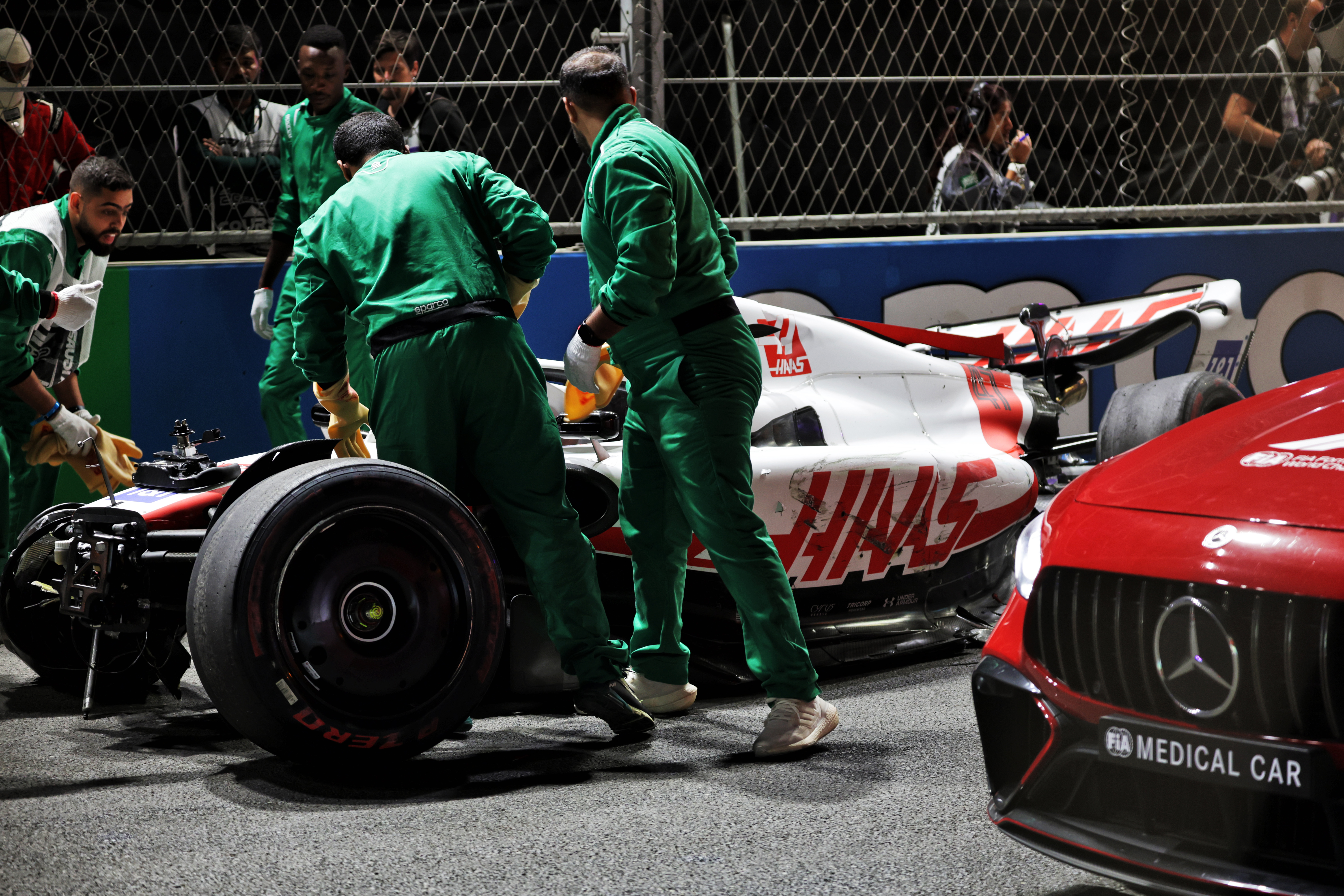 This meant Haas also didn't have radio communication to Schumacher until having it confirmed externally that he was conscious.
Steiner acknowledged that the likelihood of Haas being down to just one car for Sunday's race is high – not just because of Schumacher being shaken up, but because the situation when it comes to spare parts might be precarious.
"Taking any risks tomorrow it's not on. And then we are [in] two weeks in Melbourne and it's better to focus on that one to make sure we are in a good state there."