Mercedes Formula 1 driver Lewis Hamilton says he "had no rear end" en route to his shock first-segment elimination in the Saudi Arabian Grand Prix qualifying.
Hamilton suffered his first Q1 exit since the 2017 Brazilian Grand Prix at Interlagos, but while that had been due to a crash, on this occasion the Mercedes driver simply struggled to produce a competitive laptime.
He was shocked on the radio to find out he'd dropped seven tenths to new team-mate George Russell in the first sector during an initial soft-tyre attempt, and made only incremental laptime improvements with subsequent flying laps.
Eventually, a late effort looked him it might just get him out of trouble, only for Aston Martin's Lance Stroll to immediately consign him to elimination.
Speaking after Q1, Hamilton said he "just struggled with the balance of the car".
Asked whether something had been wrong with his W13, Hamilton said: "For sure there's something wrong, I don't know what it is but I can't comment. I had no rear end."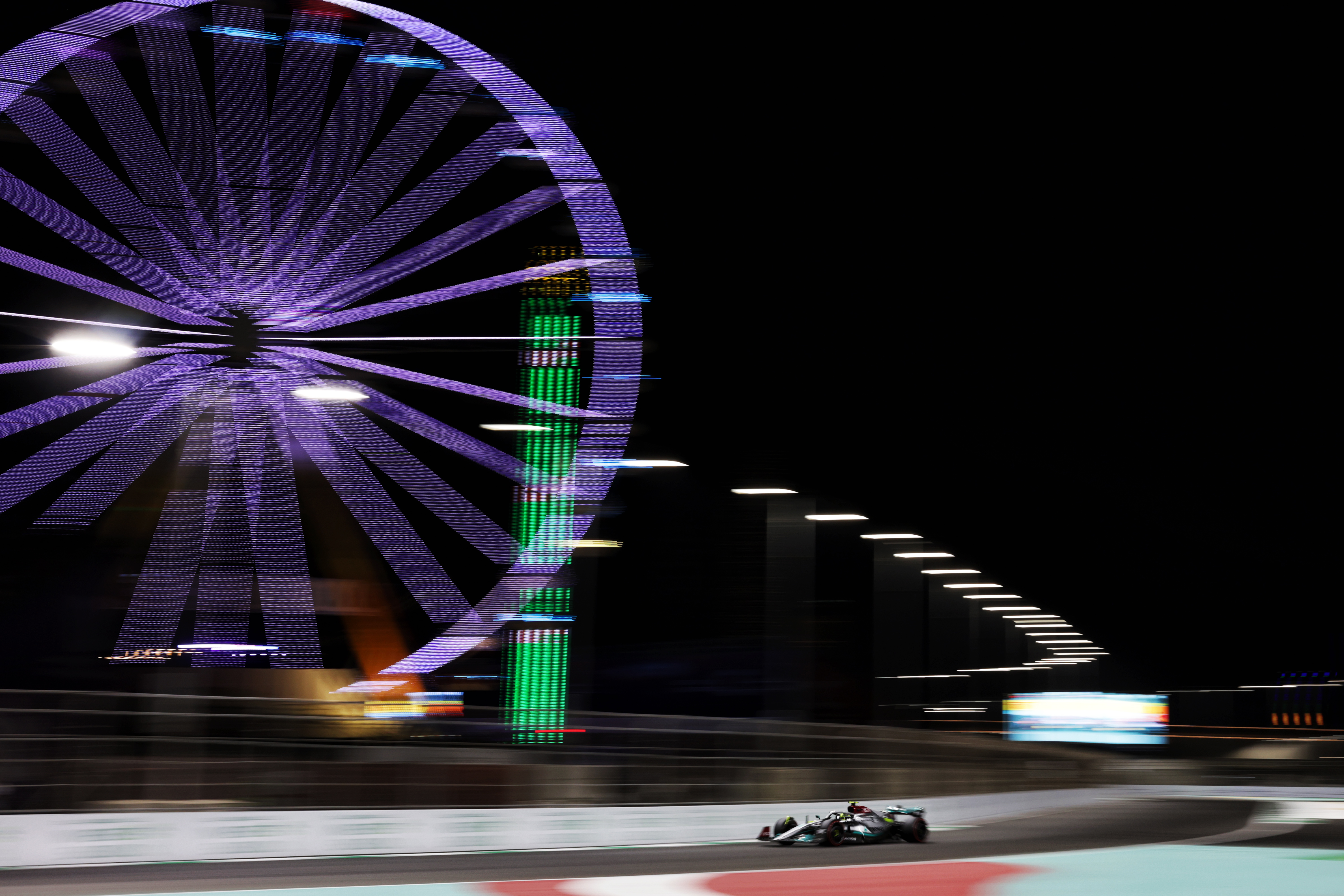 Both BBC Radio 5 Live and Sky Sports have said that Mercedes indicated the set-ups for Hamilton and team-mate George Russell, who progressed to Q2 with ease, was very close.
Hamilton was previously quicker than Russell in all three practice sessions.
Asked about the set-up approaches within the garage by The Race, Hamilton said: "I don't know what George did set-up-wise. The car was feeling good in FP3, and I made a couple of adjustments, but I had no rear end. The rear was so loose."
Hamilton indicated that his Mercedes team may opt to breach parc ferme and have him start from the pitlane instead of 16th.
"It's probably going to be a so-so race, it's probably not going to be that great. Maybe I'll start from the pitlane and change the car again, make sure it doesn't handle the way it just did," he said.
"So much can happen [in the race]. But I just apologise to my team – everyone worked so hard, and then when you don't deliver for them, it's gutting."
The Saudi Arabian GP qualifying was suspended for a Nicholas Latifi (Williams) crash in Q1, before a much longer interruption followed in Q2 as Mick Schumacher (Haas) made hard contact with a concrete barrier.
Schumacher was conscious after the incident but was attended to by the medical car and taken to the track's medical centre.