During the closing laps of every grand prix at the moment, there's a mild clash in The Race's virtual office as we debate the shortlist for that week's 'Winners and losers' feature.
It's usually me and Val Khorounzhiy pitching George Russell for the Losers list (sorry George), on the grounds that however brilliant he has been, his goal is to get that Williams in the points and he's not going to achieve it, despite having qualified or spent some of the race in the top 10.
And in the other corner it's usually Scott Mitchell arguing that the Williams isn't competitive enough to be in the points anyway, so it's out of Russell's hands that it's regressed to its proper level over a race distance and he's still a Winner.
Judging by Russell's comments at the end of the British Grand Prix, he can see both sides of our argument.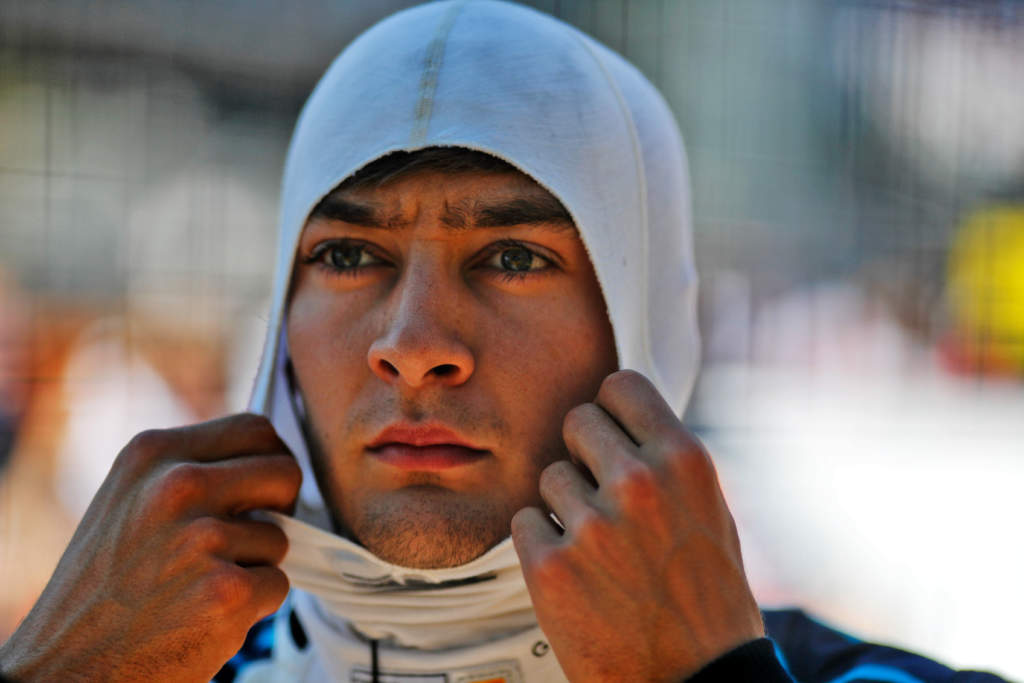 That extraordinary eighth place in Friday evening qualifying became 12th in the main race, via a grid penalty for his sprint race clash with Carlos Sainz. And it would've been 14th but for Sergio Perez's late tangle with Kimi Raikkonen and then Perez's third pitstop.
"We would have taken P12 before the weekend, I think that's a sort of fair result and we probably didn't deserve to be any higher than that," Russell said.
"It always seems to be the case that we're going backwards on a Sunday. I don't think it's because we're doing a bad job on a Sunday.
"I think it's because we're somehow doing an excellent job in qualifying. So that's a little bit tricky."
Russell's right that the emotional trajectory of his weekends is tough.
As the wait for a point in a Williams goes on, it becomes ever more holy grail like in its value and elusiveness.
And it means every time he pulls off a qualifying miracle, the focus on whether the Sunday goal will finally be achieved is right back in the spotlight.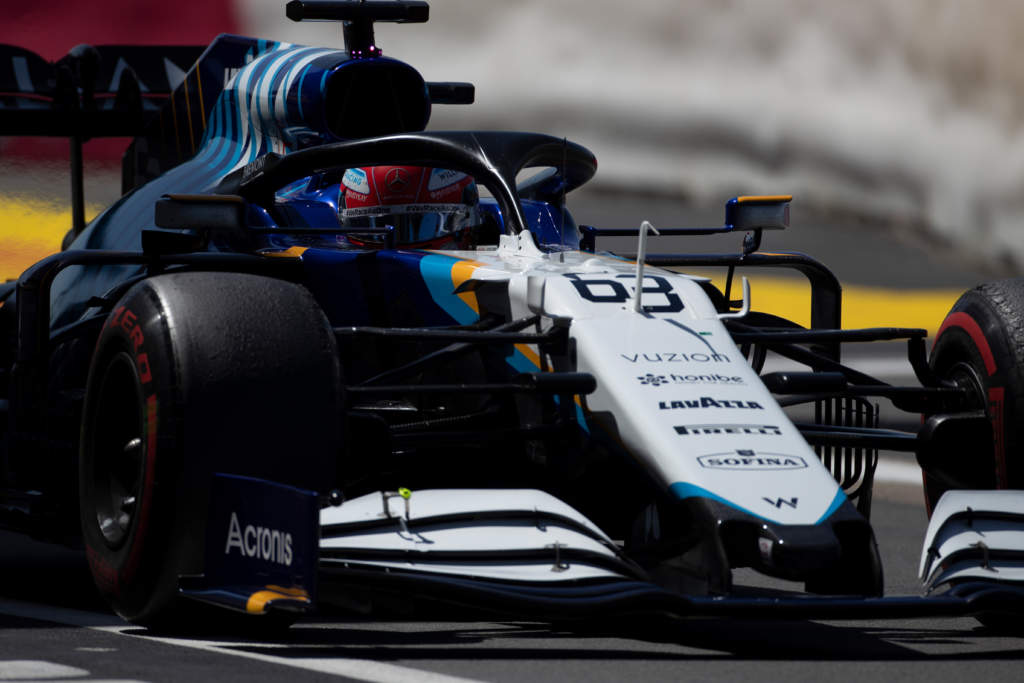 Though Mercedes has plenty of data to make its judgements about Russell's future and is unlikely to be waiting to see if he can cling on for a 10th place in a Williams somewhere, given that there have been questions about his racecraft – on opening laps in particular – in the past, his backwards momentum on Sundays doesn't do perceptions of him any favours.
"We made a really good start on the first start and made a really poor start on the second start," said Russell of his Silverstone Sunday.
"It was a bit of a shame we couldn't do it in the opposite order. But ultimately I don't think we really deserved to be any higher than where we finished.
"I don't know how we keep managing to qualify so high. We still, on paper, have the ninth-quickest car in every single session except qualifying.
"FP1, FP2, FP3 and the race, we're the ninth-quickest. And then somehow come qualifying we manage to put it in the top 10 or top 12.
"So come Sunday when you have eight faster cars or whatever it is starting behind you, it's so difficult to keep them there.
"It always makes it a little bit disappointing after the races, but I guess we've got to think top 12 in all of the last four races and one where we retired fighting for points, I guess we'd have definitely taken that before this group of four."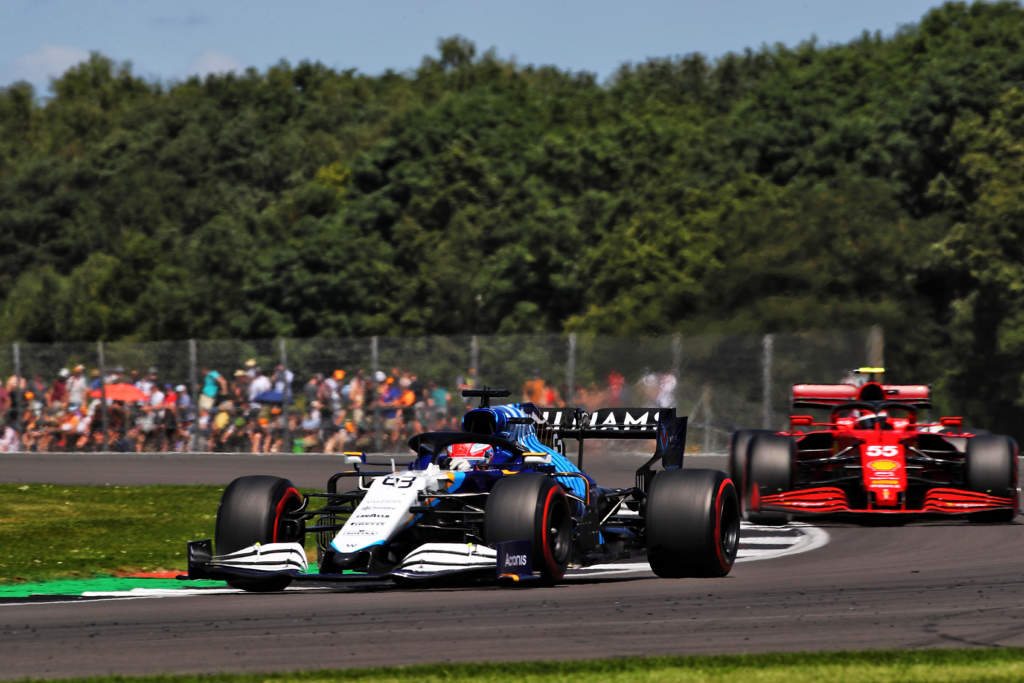 This is why Russell was sure that the grid penalty that dropped him from ninth to 12th for the British GP wasn't the deciding factor in the latest failure to score.
"I think the guys behind were 0.3-0.5s quicker than us, and when you're on that sort of pace advantage it's basically easy, and they were better on tyres than us as well," Russell said.
"So it was always going to be a race of sort of looking in the mirrors and trying to keep other cars at bay."
It's slightly unfortunate for him that his qualifying efforts are so good. A descent from eighth (with all the Q3 accolades that come with it) to 12th appears more costly than dropping from say 13th on the grid to 17th in the race. And gets noticed more.
Fernando Alonso's 2001 season with Minardi is probably the modern F1 benchmark for achieving the impossible in a slow car, and all his superhuman peaks were a long way out of points contention in the era of top-eight scoring.
Plenty of qualifying overachievers have also benefited from a power advantage to help them maintain it on a race day – think Gilles Villeneuve's Jarama 1981 legend, or many juicy Ducati MotoGP performances. With the same Mercedes engine as 40% of the grid and engines fairly even, Russell's not in that position.
He's doing something incredible enough at a particular point in the F1 weekend to get very widely noticed, but with little hope of sustaining it when it matters.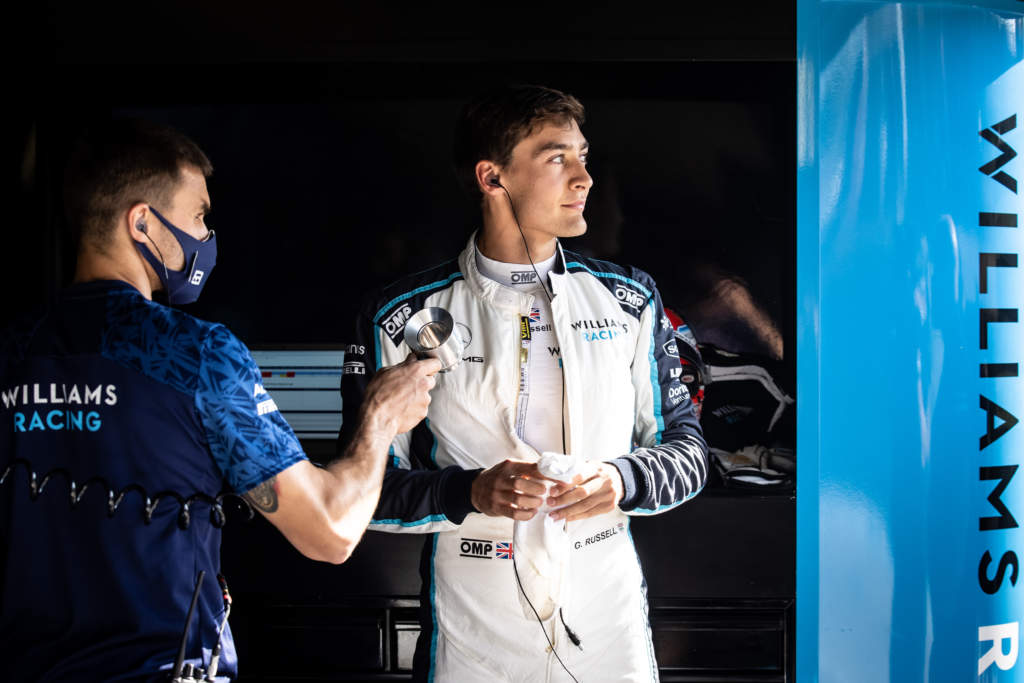 Russell was asked at Silverstone whether Williams needed to focus less on qualifying. He replied that it already was and that he couldn't fully understand where his qualifying peaks were coming from.
"We're not focusing on qualifying, we're focusing everything onto the race," he insisted.
"I don't know if it's that we improve or the others make mistakes.
"When it's one single lap and the pressure's on, a one-tenth or two-tenth mistake makes the difference.
"Whereas in a race, you get into a groove, you get into a rhythm, you find the limit over the course of a few laps and then you can make hay.
"We just seemed to do a really good job [in qualifying], do everything right with getting the tyres in the window, with the positioning on track, and I feel confident in the car in that situation. And I think between us all we do a better job than most."
What do fans remember Jarno Trulli for most? Putting a Jordan, Renault or Toyota much higher up the grid than it had a right to be? Or the 'Trulli trains' that would develop behind him when he couldn't sustain that pace on a Sunday? It may well be the latter.
The fact Russell shouldn't have long to wait until he's in a car that can comfortably stay as high as it qualified means he should avoid that fate – even if he never scores a point in a Williams that he keeps on getting into Q3.