George Russell's demeanour reflected his emotional words after Williams lost a golden opportunity to end its Formula 1 points drought in the Styrian Grand Prix, indicating just how much it hurt him.
A "gutted" Russell said the loss of air from the pneumatic system that ultimately forced his retirement after running eighth in the opening stint was a sign of how "brutal" and "cruel" racing could be.
Williams has now gone 35 grands prix without scoring a point. Its last top-10 finish was Robert Kubica's 10th place in the 2019 German Grand Prix, inherited post-race after penalties applied to the two Alfa Romeos.
The last time it scored points on the road was in September 2018 at that year's Italian GP. Lance Stroll crossed the line 10th that day before he and team-mate Sergey Sirotkin were promoted to ninth and 10th by Romain Grosjean's disqualification.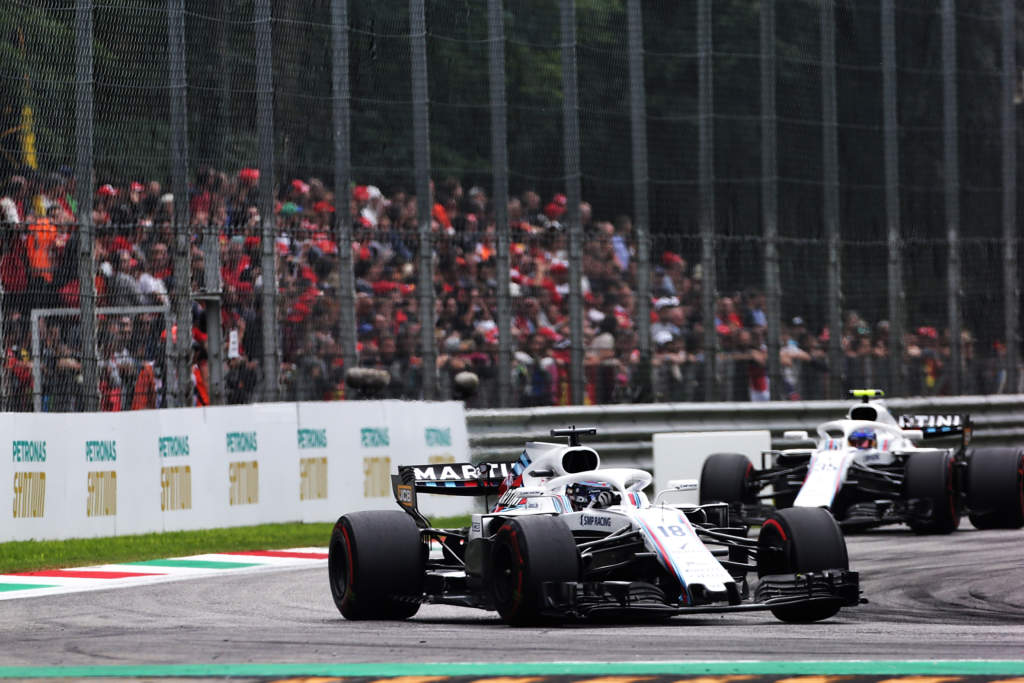 That meant that in Russell's first two seasons with the team Williams has finished last in the constructors' championship, although led by the Mercedes protege it was at least an occasional contender for points in 2020.
The Styrian GP was Russell's best chance yet to score points with Williams, and do so on merit, after qualifying 11th, starting 10th because of a penalty for Yuki Tsunoda, and rising to eighth on the opening lap after the clash between Charles Leclerc and Pierre Gasly.
But during the first stint he had to first switch to a two-stop strategy, then retire thanks to a loss of air from the pneumatic system.
"I'm just gutted for the team to be honest," said Russell post-race. "They've worked so hard to be in this position.
"Over the past three years chasing these points, we never really knew when they would come and we knew we'd have to have a perfect weekend.
"We were in such a great position, P8, on the medium tyre. We would have been able to pounce at the end and I think P7 was probably possible ahead of [Alpine's Fernando] Alonso.
"These four or six points are massive. It's probably the difference between P8 and P10 in the championship."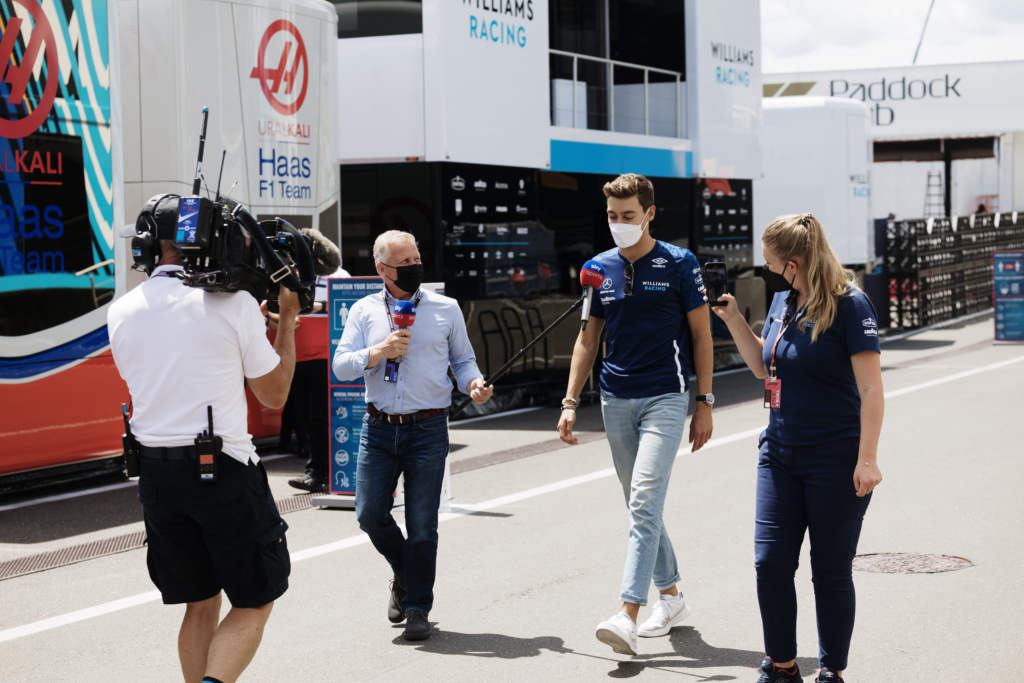 Russell's body language after the race showed he was not just paying lip service. He genuinely cares about his team and there is a strong relationship there. He also probably knows it's Williams which will be hurt most by this.
The result will sting for Russell. It always does when a driver is "driving my heart out" only to get a lesson in the fact "racing is just brutal".
"We know that these opportunities don't come every day and we have to do everything and others need to make mistakes for us to capitalise. Sunday was that day" :: George Russell
But it will fade and he will get a chance to race again next weekend. Williams may not get a chance as good as this to score one, two, four or maybe even six points – if Russell's lofty aim of seventh was achievable – again this season.
"We did things perfectly until that point and repeating that, and relying on others to not do things perfectly, is not easy," Russell said.
"And that's the thing for us – we know that these opportunities don't come every day and we have to do everything and others need to make mistakes for us to capitalise.
"Sunday was that day. But this is racing, it's not meant to be easy."
It isn't, and the net result is Williams is still ninth in the constructors' championship on zero points and at risk of ending up last again if Haas – which has a slower car – benefits from a race of attrition at some point and banks a better finishing position. Right now, Russell's 12th place at Paul Ricard keeps Williams ahead of countback of best results.
Arguably more frustrating is the fact Alfa Romeo only has two points in eighth place, so this was a real chance for Williams to grab that spot in the championship.
The final consequences of such (mis)fortunes are big. Williams has been bottom of the prize money pile for three years. Even finishing ninth this season would be a step forward but it has just missed a great chance to make a huge leap instead.
Whereas for Russell, justified as his frustration will be, the result doesn't really have any lasting significance.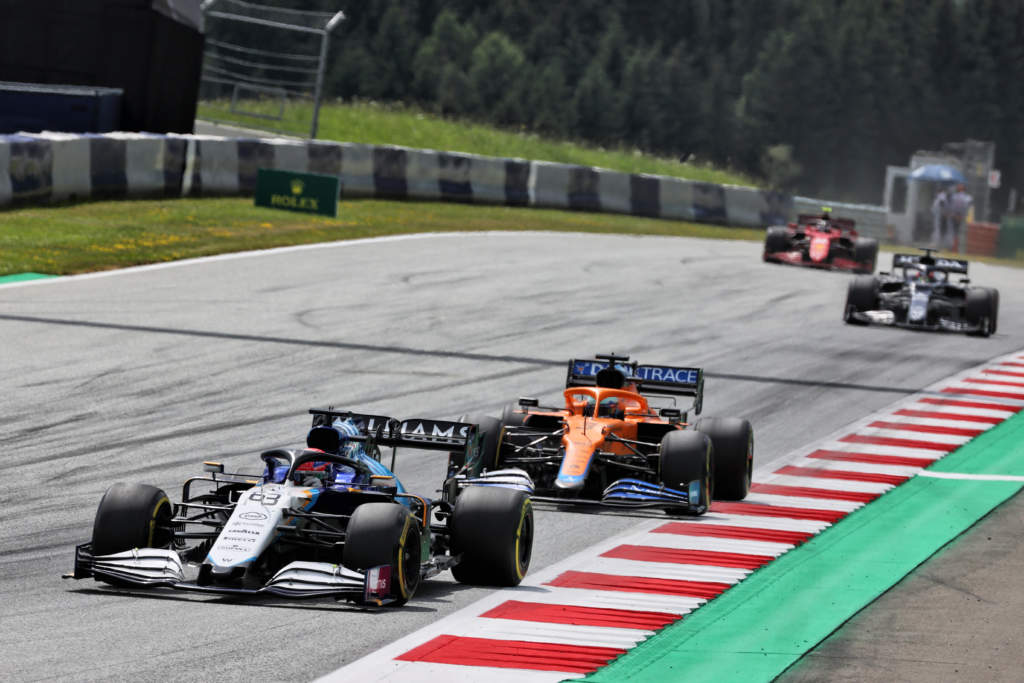 This was still another excellent display in the shop window. It's not like he's fighting for his future and needed a result, so there are no personal repercussions beyond the inevitable initial heartbreak.
Plus, ever since his stand-in appearance for Mercedes at last year's Sakhir Grand Prix, Williams's ongoing points drought doesn't correlate with Russell's own.
None of this means Russell doesn't, or shouldn't, care about the loss result in Austria. He's way too invested in the team not to.
But any long-lasting pain Russell feels from this experience will be what the lost result would have meant to Williams. Because the team is ultimately the bigger loser.