When Alex Albon's Red Bull season hit its first major hurdle early this year, George Russell quickly leapt to his friend's defence. He said Red Bull was making Albon look like an idiot.
Many races later, Russell may have inadvertently contributed to Albon's downfall.
Russell's Mercedes debut cannot trigger a like-for-like comparison with Albon's situation. And if Red Bull is going to make its driver line-up decision on the basis of what another driver has achieved in another team, it'll be Sergio Perez's exploits at Racing Point given Perez is the leading contender to replace Albon.
But if Red Bull's bosses are smart they will have to have taken notice of what Russell did at Mercedes in the Sakhir Grand Prix. And realised it's exactly what they've needed from Albon, and haven't been getting.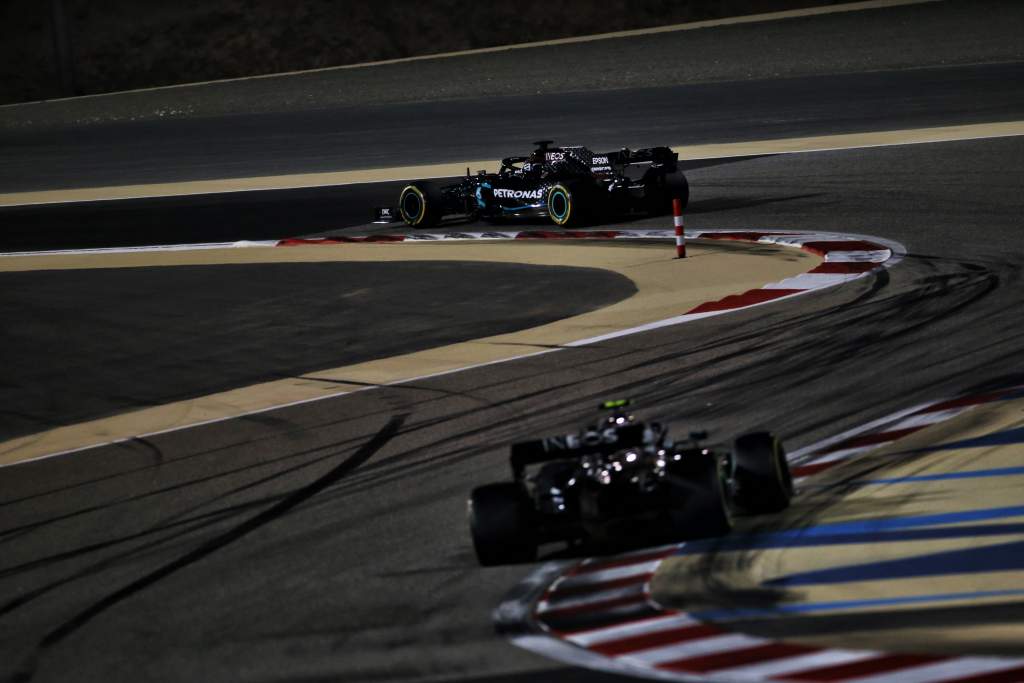 The quality of Russell's performance is like what Charles Leclerc did in his early races at Ferrari (albeit with better preparation!). Strong qualifying pace was there immediately, he aced the race's key pressure moments, and he didn't fold when things started to go against him – he rose to the occasion and looked like he might win anyway before the tide of misfortune became too fierce.
It immediately made Russell look like a convincing top-team asset, not just a strong enough supportive wingman. Red Bull doesn't need Albon to be the former but it's struggling to get him to even be the latter. That was put into a harsh perspective last weekend.
In Albon's defence, the RB16's nowhere near as sorted as the Mercedes. And Max Verstappen is the team's undisputed number one. So it's not the same environment, it's not the same kind of beast to tame, it's not the same performance advantage that relieves the pressure. And therefore a direct comparison between Russell jumping into the Mercedes and Albon struggling at Red Bull is unfair.
What's legitimate to say is that Albon's never looked like producing anything like what Russell did. Which is what Red Bull would be forgiven for running out of patience over.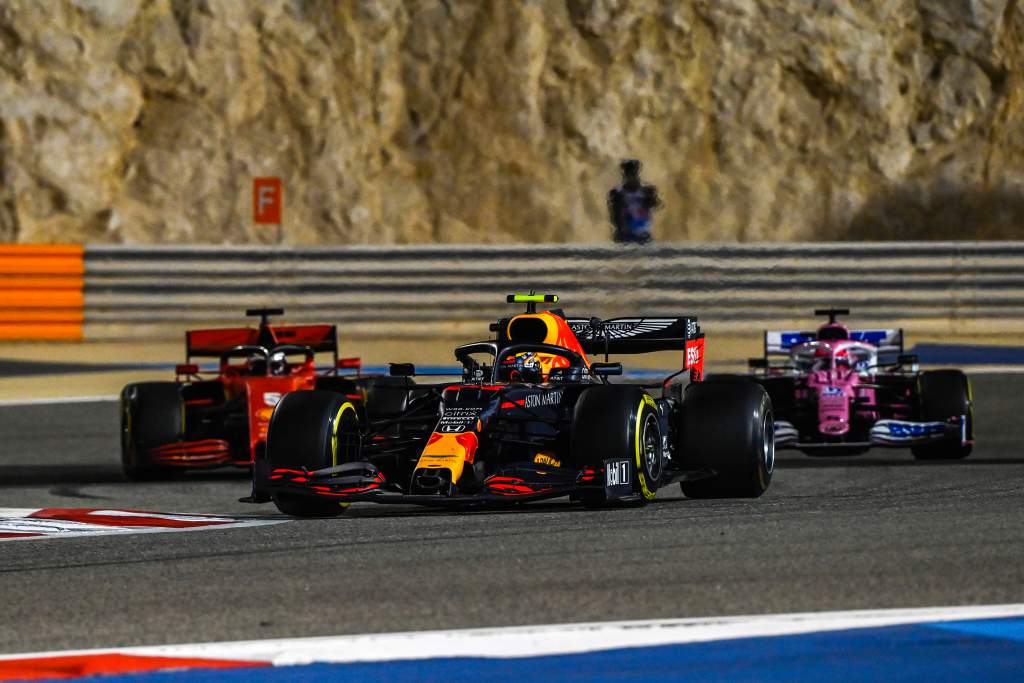 Red Bull doesn't necessarily need a Russell-like megastar-in-the-making alongside Verstappen but it needs a proper supporting act. There is now quite a bank of statistical and anecdotal evidence against Albon in that regard. Russell's Mercedes debut is now among it. And the juxtaposition of an immediate 'this driver belongs here' performance and the latest 'it just didn't come together at all' struggle could not have revealed a stronger contrast.
It's more of a problem because of the longevity of that struggle. When Albon had a consistently solid but not spell-binding first half-season with Red Bull it was easy to afford him time and overlook the underlying lack of progress performance-wise because he was new to the team and the car and still an F1 rookie. He had a nice peak in Brazil last year, coming close to opportunistically taking advantage of the race's circumstances to turn an otherwise unspectacular driver into a podium until he and Lewis Hamilton collided (an incident in which Albon was not entirely blameless).
Then 2020 started the same way with a low-key Austrian GP that Albon could suddenly have won thanks to a safety car and handy tyre strategy from Red Bull, but he collided with Hamilton again (and again was not entirely blameless).
Since then the low-key performances have remained but the peaks have all-but-disappeared, save for a maiden podium at Mugello that was harder than it should have been and an inherited podium in the first Bahrain race – having been so far behind Verstappen through the grand prix he was actually criticised by his team-mate publicly for the first time post-race.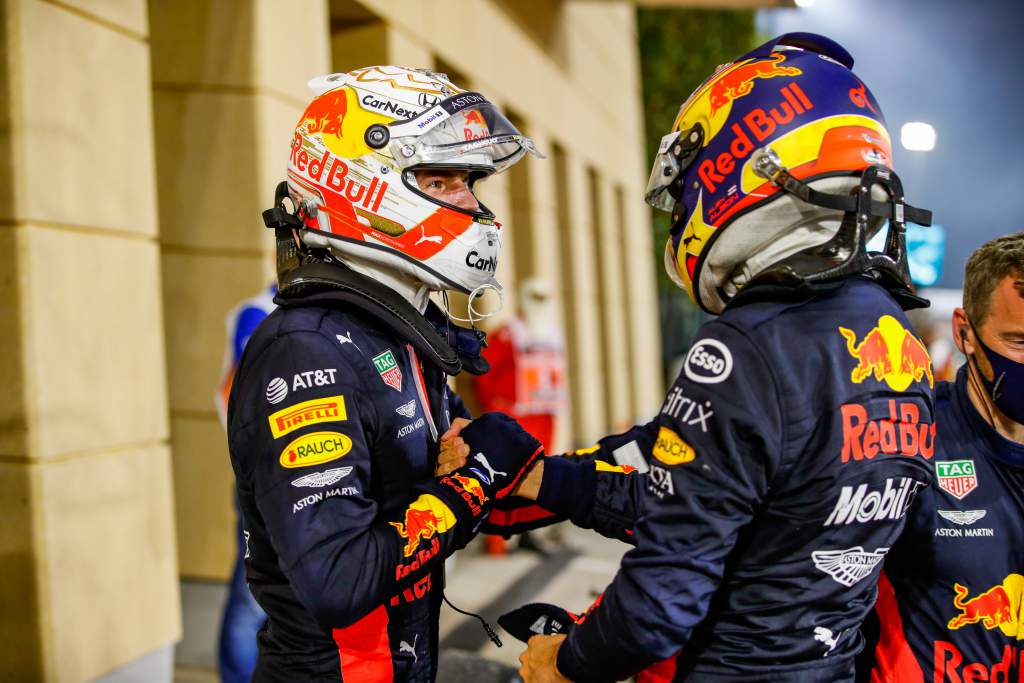 So when we come back to Russell's performance at Mercedes, we see a driver in one race and in compromised circumstances doing what the best Red Bull proteges are meant to do. And Albon hasn't. He's not come close. No, not fighting for pole or victory (the car's not good enough) but extracting the maximum, getting close to the team leader and putting in a blockbuster performance.
Earlier this year, Russell's defensive comments at the Hungarian Grand Prix were rooted in a devoted belief in Albon's abilities. Red Bull, for most of the season, has publicly espoused similar confidence.
But that confidence has been eroded by mistakes and a fundamental lack of progress against Verstappen, which has forced Red Bull to consider its alternatives.
The situation now is rather different to the one Russell was so keen to weigh in on back in the summer. There's a twisted sort of irony in Albon's most vocal supporter now being part of the evidence that counts against him staying at Red Bull next year.
But Russell shouldn't feel bad about that, it's just a consequence of F1's relentless pursuit of something better.