If Mercedes really is just "mirroring" its end-of-season flourish from the 2022 Formula 1 season, as Lewis Hamilton suggested recently, then the Brazilian Grand Prix is coming at the perfect time for George Russell.
As was the case in 2022, Mercedes goes into the Interlagos weekend buoyed by strong performances with an upgraded car at Austin and Mexico City, where Hamilton finished second on the road (and yes, for the sake of this comparison, let's conveniently ignore his USA disqualification this time around).
What Russell would give for the symmetry to continue to Brazil, and for this weekend to go the same way it did in 2022, when he – rather than Hamilton – disrupted Red Bull's perfect second half of the season and grabbed his first win in F1.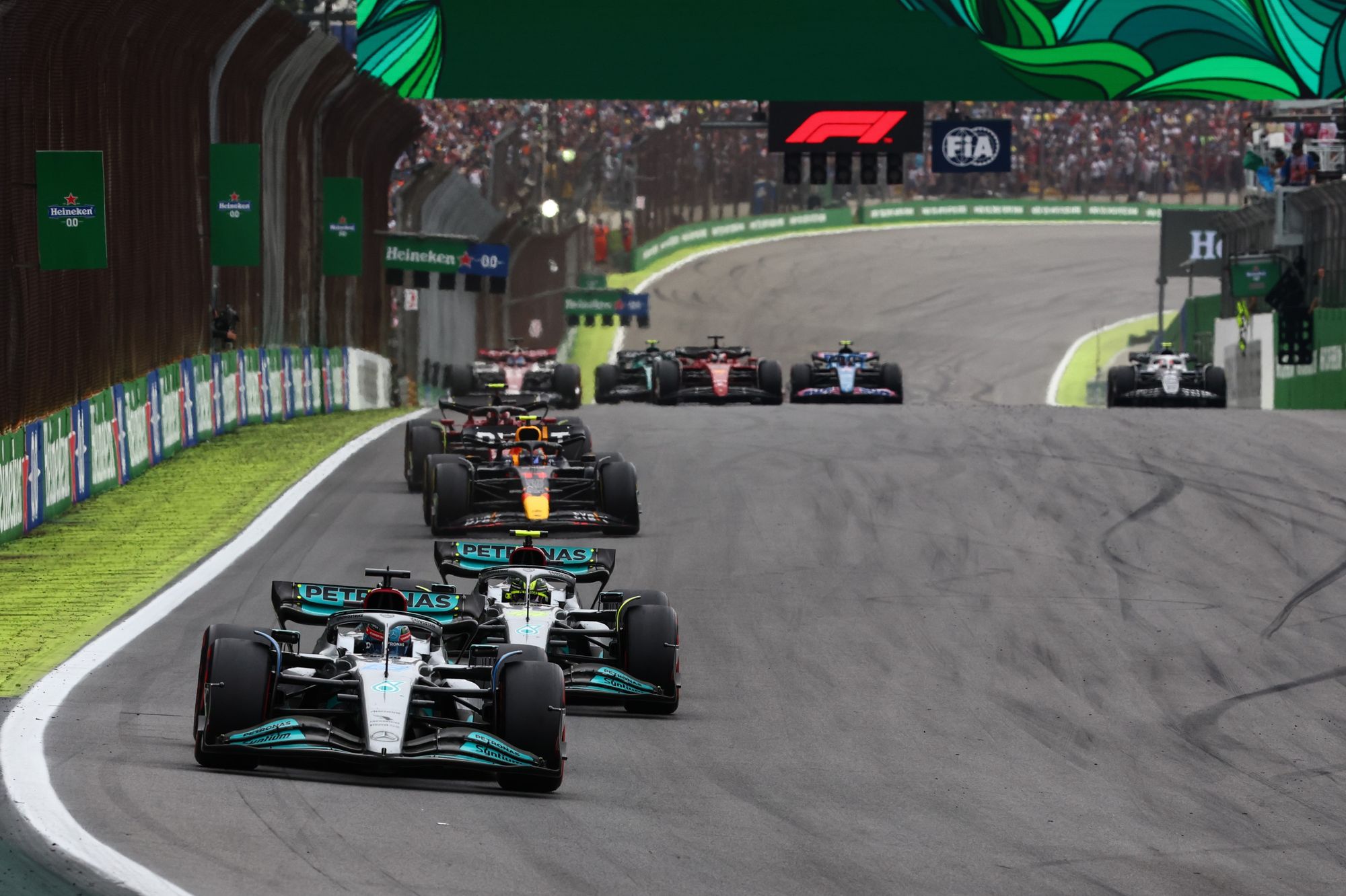 Despite the similarities, this year is not a carbon copy of the last for Mercedes, with one key difference being that Hamilton is making the bigger contribution this time around.
He is the difference between Mercedes beating and trailing Ferrari in the fight for second in the championship, he has spearheaded the team's peaks, and continues to show the immense value of his experience and finesse in races determined by tiny margins and superior management.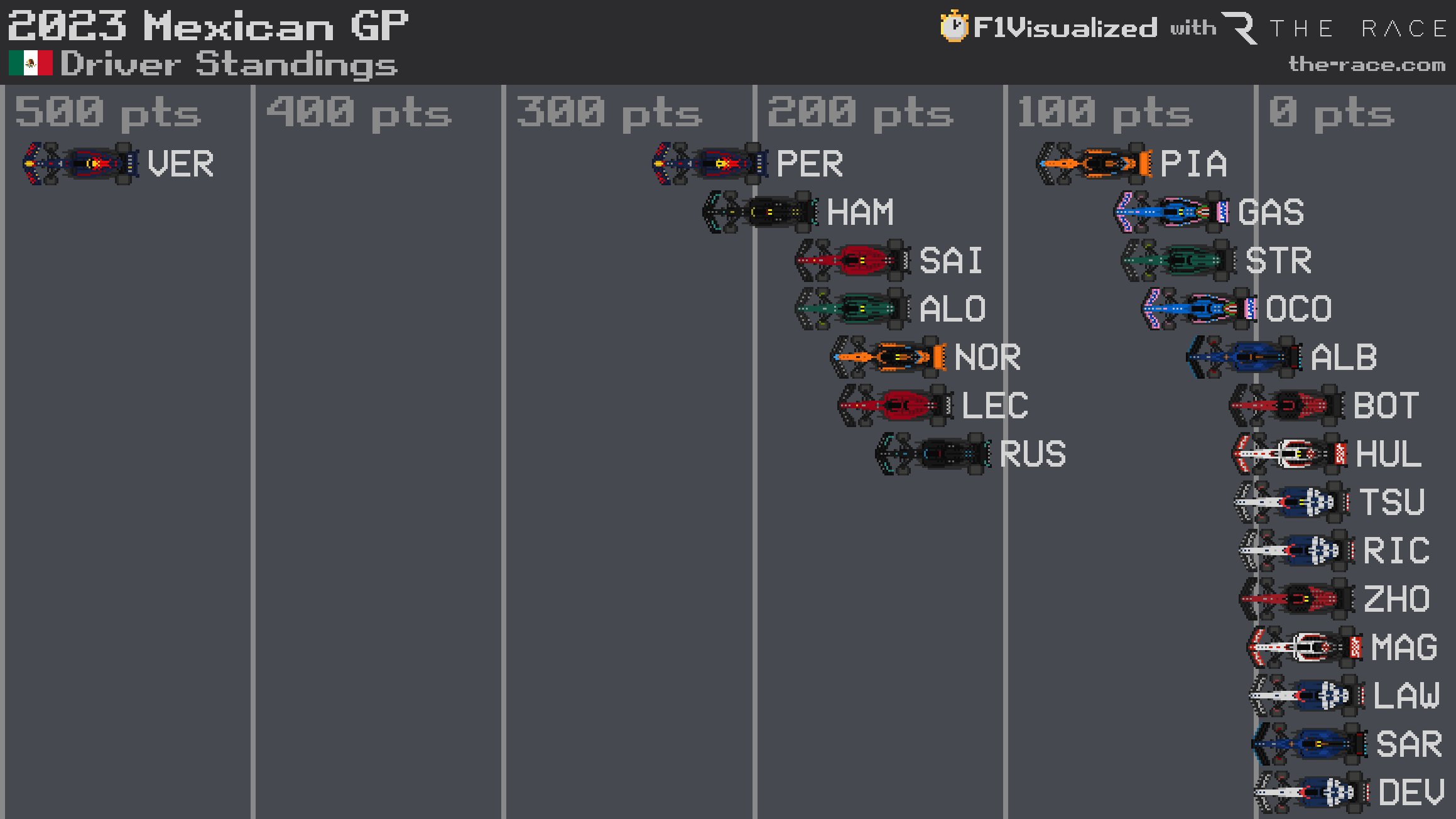 Last year, while it was perhaps surprising Russell was the one who earned Mercedes' only victory, it was at least consistent with him having the more straightforward season overall (and beating Hamilton in the points).
There's been a stark contrast between Hamilton and Russell at times in 2023, though, mainly in points terms - although over the last two weekends, with Mercedes' upgraded car, Hamilton's consistent performance edge has been clear.
While a win might be a reach in Brazil, what Russell could really do with is a weekend in which he proves his theory for why he's trailed Hamilton is correct.
Correlation does not equal causation, but this is the second time this season that a significant car upgrade has been followed by Hamilton producing results that Russell has struggled to match. And this could easily be explained by the specific impact of the new floor introduced at Austin, insofar as Hamilton having more to gain from the better handling characteristics giving him more confidence, which he has often lacked with this troubled generation of Mercedes designs.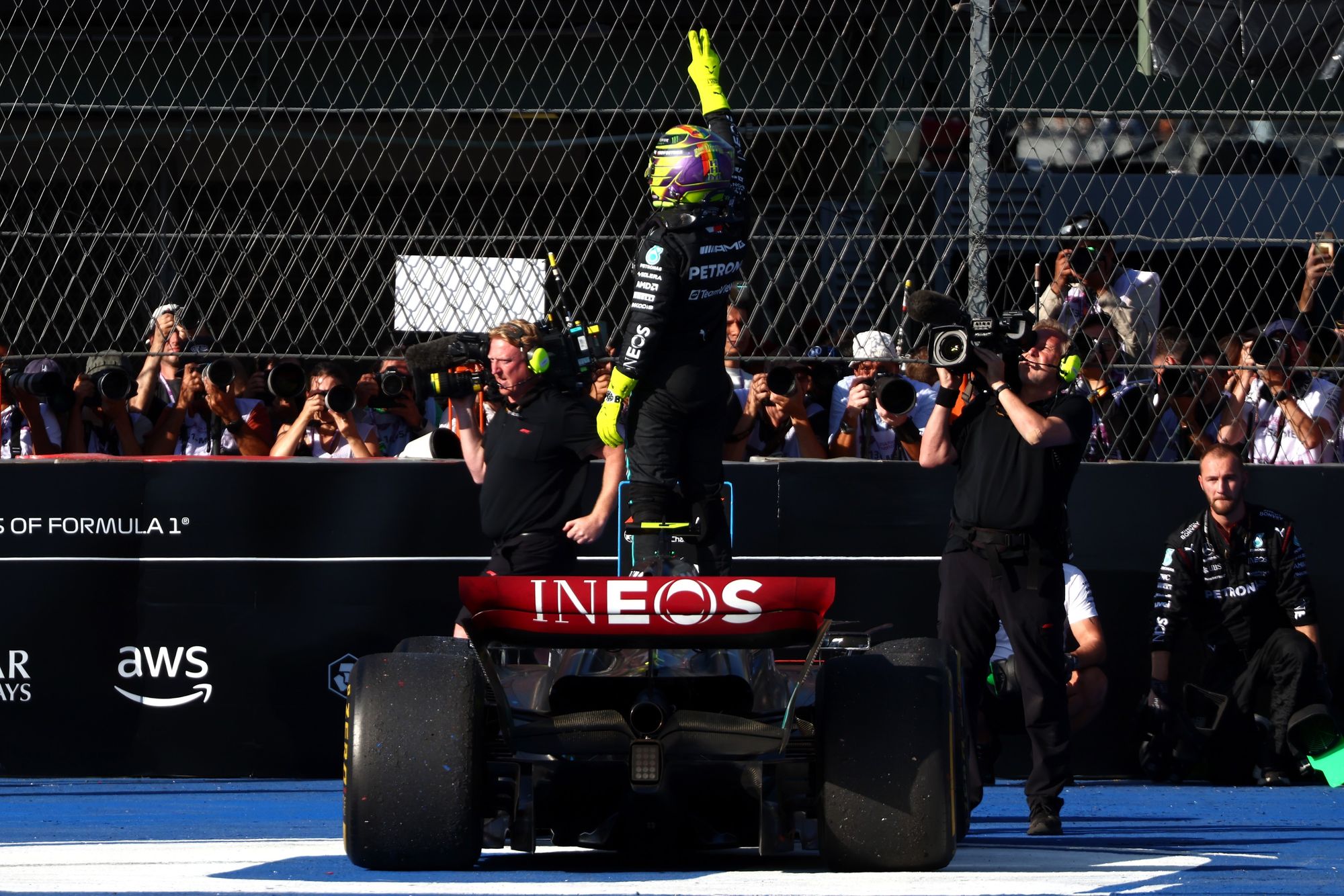 But Russell's view is simpler. He believes that it is most circumstance-driven – that were it not for specific issues holding him back, his pace would have been fine.
"The last two races have been really poor for different reasons," Russell admitted in Brazil on Thursday.
"They've been pretty bad. They haven't been very intuitive races with the limitations that we've had.
"So having to do the massive management last week, because of the brakes, the massive management in Austin because of the fuel, I'm not standing here scratching my head, why the pace isn't there. Because I know without these things, the pace would be there. It's just been a couple of unfortunate events for different reasons.
"I'm kind of glad we've got this weekend here in Brazil, I'm not foreseeing any of these limitations. And we'll see where we fall out.
"But it's just been topping off our season. It's been a really challenging year, especially in contrast to last year, when every race seemed to be sort of going our way and just in the rhythm and in the flow of things.
"This year it's been very scrappy."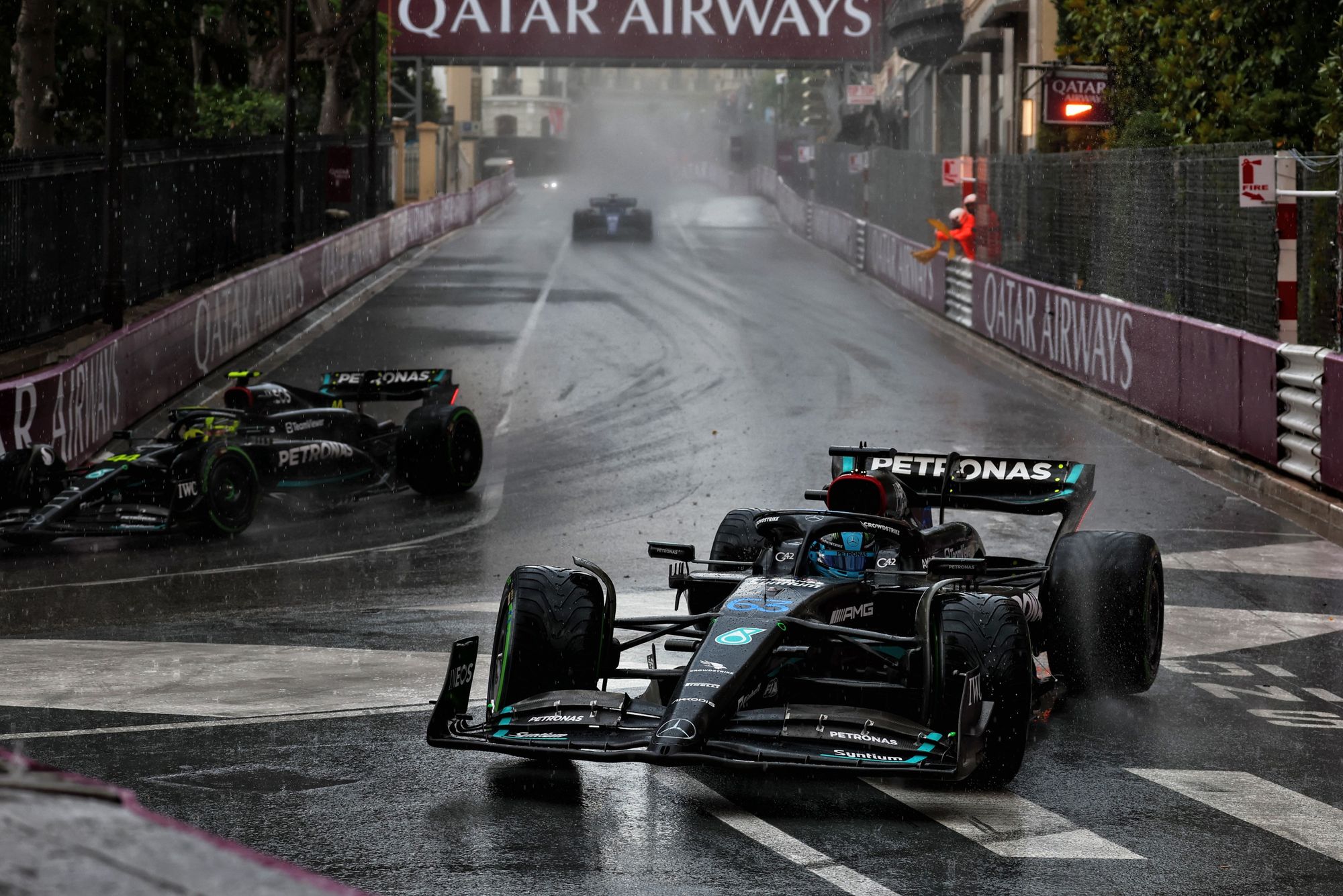 That is true. Whether bad luck or his own mistakes, Russell – as previously detailed by The Race – has lost a lot of ground to Hamilton this year in big chunks. But what is also true is that Hamilton has also chipped away at this season in a more consistent fashion, while also cashing in on Mercedes' biggest opportunities. The last couple of races aren't exactly total outliers of the 17 that preceded them.
It would help Russell to show this weekend that it really is only specific circumstances that have meant the last two events played so nicely with the season-long narrative of Hamilton being more effective than Russell on race days. Because there is quite a big body of evidence over this year that, actually, Hamilton has just done a better job.
It has been apparent several times in their two seasons as team-mates that Hamilton's extra patience and care with the tyres pays dividends in certain conditions while Russell loses out in the long-term when he tries to force the issue too much early in a stint.
Mexico's final stint after the red flag restart seemed to be a good example of that manifesting again – while Russell said he was struggling with brake temperatures stuck behind Carlos Sainz's Ferrari, then lost all tyre temperature while backing off and couldn't get it back, his losses to Hamilton were fairly linear through that final stint.
Mexico is such a knife-edge management race, and the usual risk-reward judgement is more intense in such situations – which is arguably where Hamilton excels most. He's very good at not just the technique side of things but also consciously thinking about how much to push and when.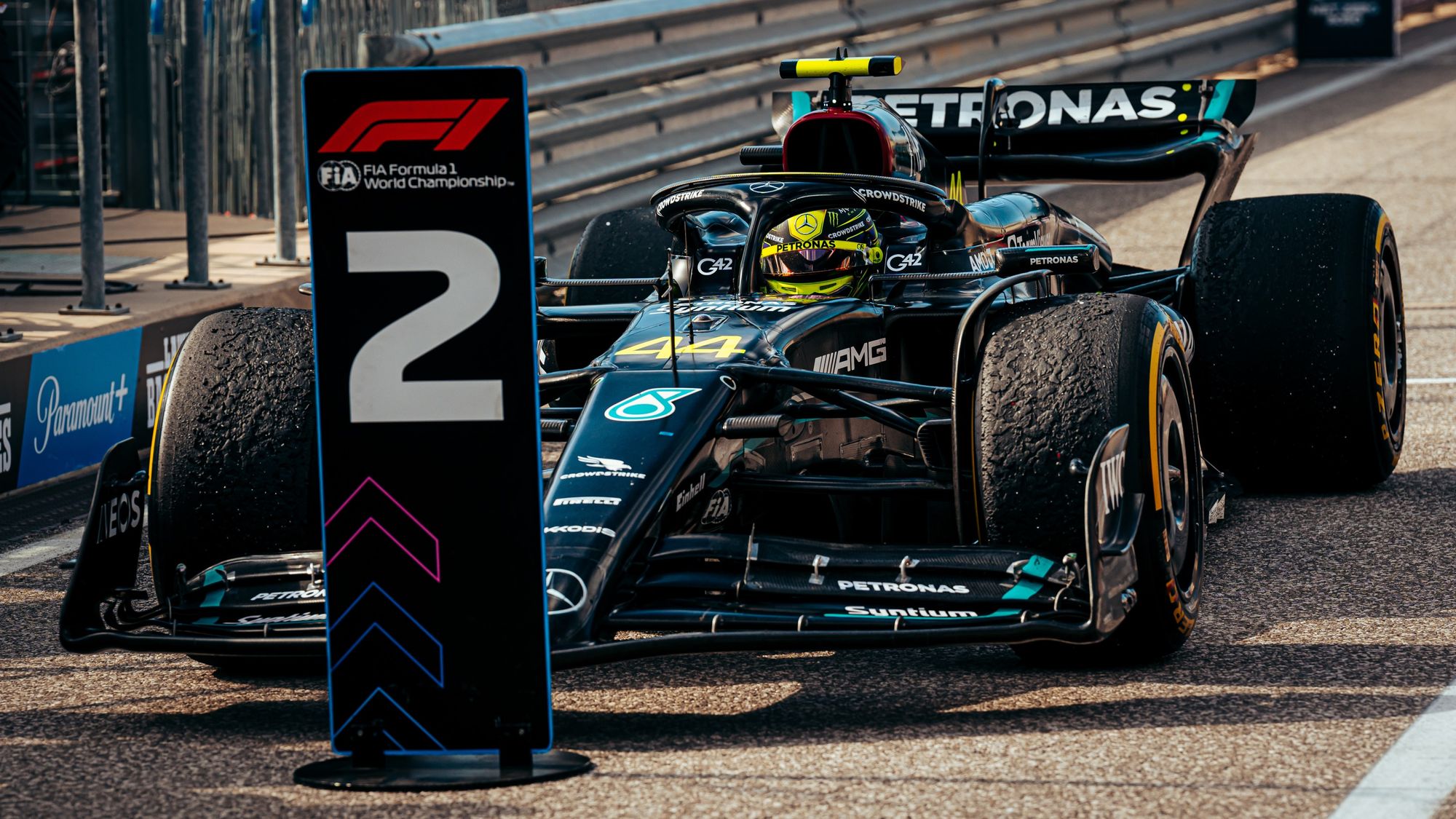 "It's about how much you're sliding the tyre, it's about the balance that you have," Hamilton said last weekend.
"Imagine it a bit like a seesaw. You want to start a stint with the car understeering, because as the rears go off, the seesaw tips, and then it goes to oversteer. And when it goes to oversteer, that's when you lose most often. Unless it's the other way around, where the front tyres are the issue, for example.
"Just finding that balance is very, very difficult. You go out and do your laps to the grid, for example, on a soft tyre, and it requires a different setting for the medium tyre. And I think just really then, just focusing on all of the three sections and figuring out where you can and can't push.
"[The Mexico race] was just a really great balance of lift and coast and tyre saving. It's a technique. I mean, all the drivers know about it."
Few can master it like that though. That's the kind of consideration that makes Hamilton so competitive in these races. And it may be something that Russell's still struggling to match in like-for-like conditions.
And if it sounds a bit too 'slow and steady wins the race behind Verstappen', it's worth pointing out that Hamilton was also aggressive and outright fast on his way to second in Mexico.
He undercut one Ferrari and took advantage of the reset afforded by the mid-race stoppage to clear the other with a brave move on the run to Turn 1. Mexico, like Austin before it, was simply a stronger Hamilton weekend than a Russell one.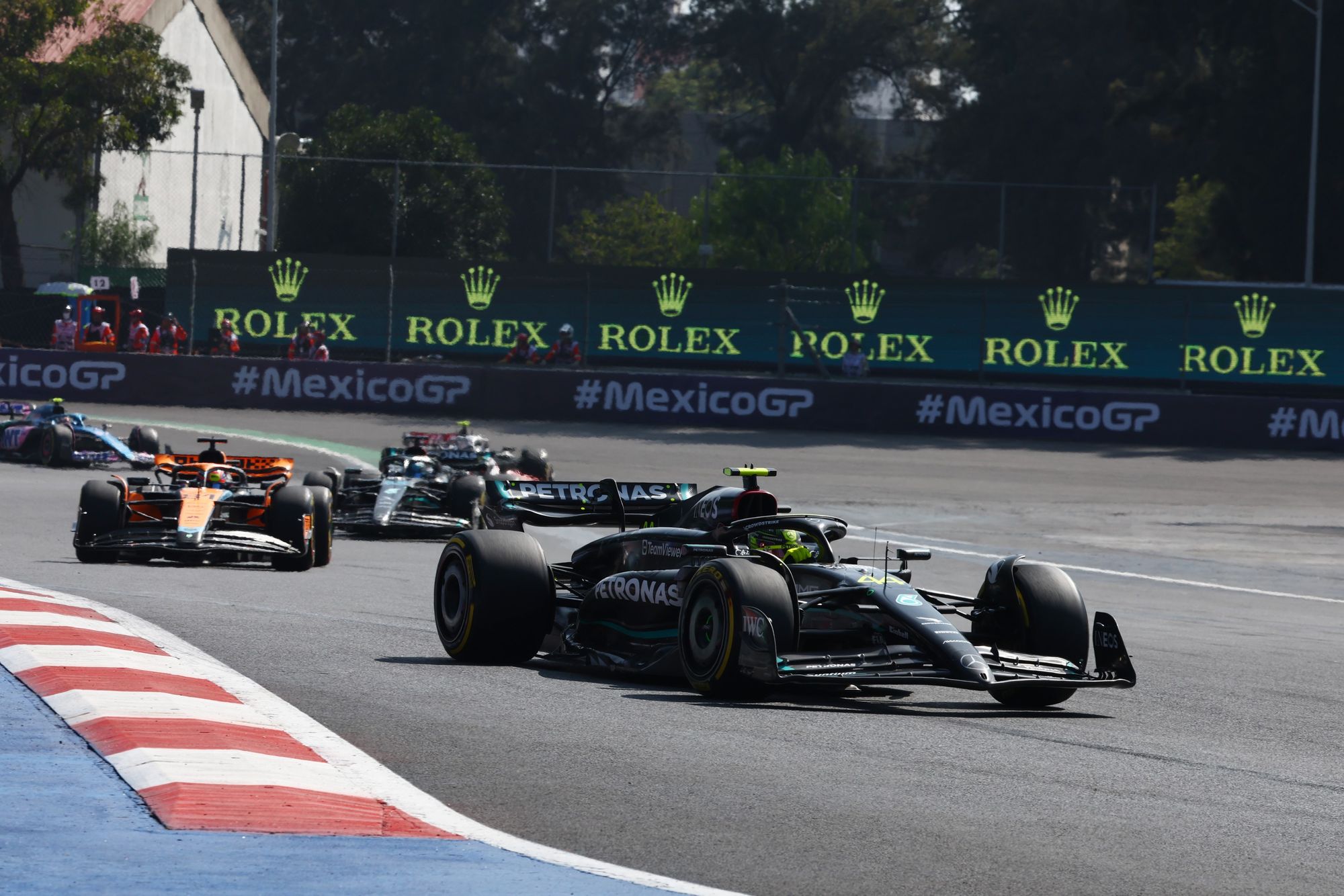 The net result was a sixth Hamilton podium of the season to Russell's one, which Russell might argue is a misleading headline statistic.
He's missed out on at least a few for various reasons – the engine failure in Melbourne, his last-lap crash in Singapore, the first corner collision Hamilton caused in Qatar.
But that's just part of a season's ebb and flow: like how the points and podium gap between Hamilton and Russell would also be even bigger but for Hamilton's disqualification at Austin, and his misjudgement on the opening lap in Qatar.
Likewise, despite Hamilton's overall championship advantage, the performance balance of power has swung between them through the year. Over the full year, they are extremely close on qualifying averages – but sometimes have quite big swings weekend to weekend.
Both drivers and the team have put that down to the nature of the car. It's very easy to fall out of a comfortable window with it, and with the drivers having their own nuances, one can have a big advantage for a weekend or two – then it swings dramatically the other way.
"It's definitely something we've noticed," said Russell.
"Lewis and I, over the course of a year, I don't think we've ever been the same pace. And over the last two years our qualifying record is almost the same. But it's either one driver's four to six tenths ahead or the other.
"It's something we're trying to understand. I think often when you're slightly on the backfoot as a driver you're chasing to close that gap. And sometimes in doing so you take a step backwards rather than actually close that gap naturally.
"It's something I'm trying to figure out myself and I'm sure he's trying to figure out as well."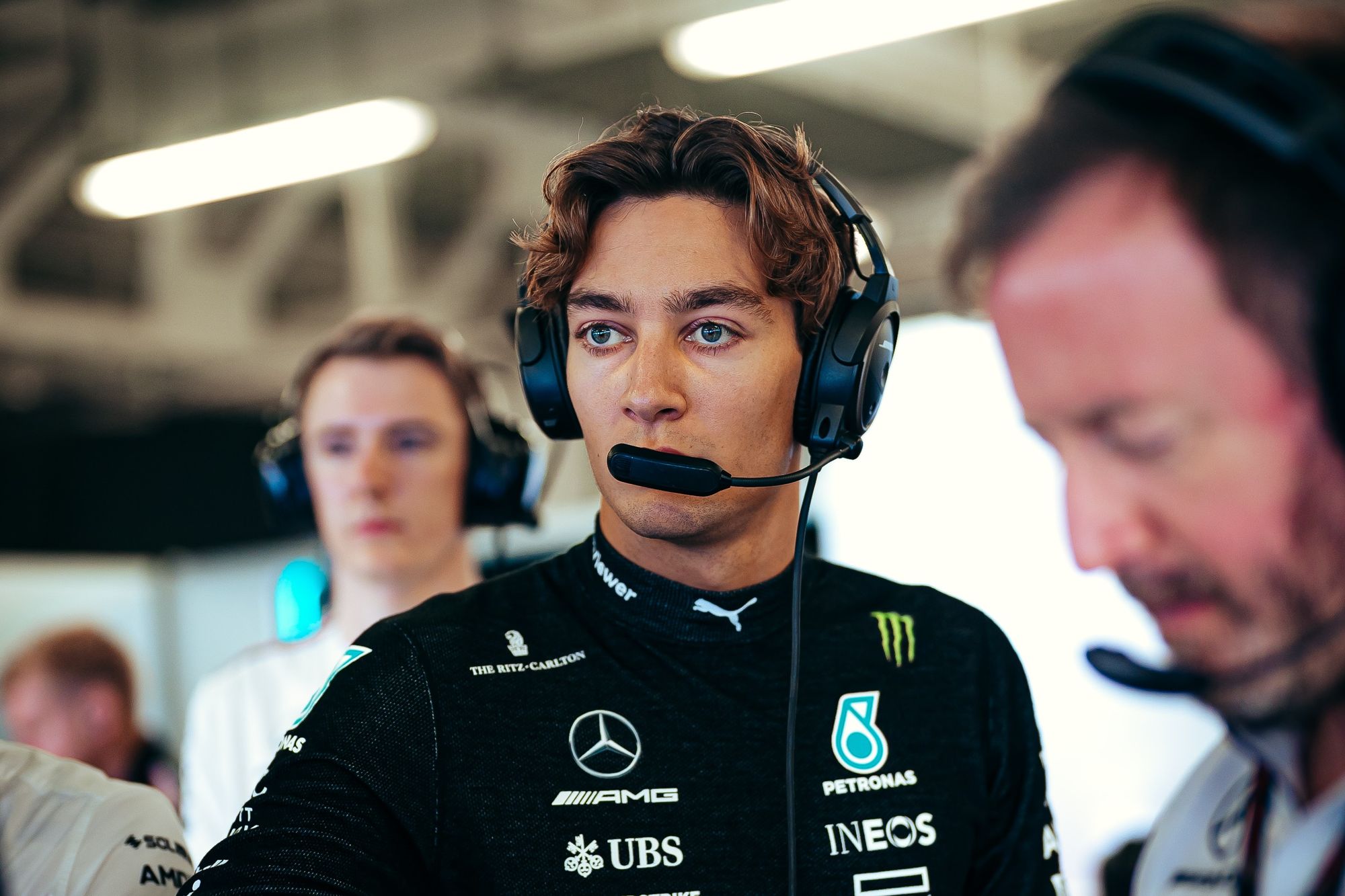 With Russell having a messier season in general, perhaps he has found himself on the wrong side of that swing too often – overcomplicating things, or overdriving, trying to compensate. It might leave him more vulnerable to external factors but also overreaching while trying to match the standard set on weekends where Hamilton is stronger.
Russell is clearly encouraged by the specific reasons he sees for why he has not yet capitalised on Mercedes' upgraded car in the way Hamilton has. But he does not have much time left this season to prove he's correct.
And if Russell does not do so this weekend, it will be harder to argue that the reason for the gap between them is anything other than the competitive balance just shifting Hamilton's way.