Nico Rosberg says Lewis Hamilton is "phenomenal" in wheel-to-wheel battle and never goes past a "grey area", whereas the 2016 Formula 1 world champion would take things too far during his career.
Hamilton and Rosberg were friends in their karting days but developed a bitter relationship in their time as team-mates at Mercedes, clashing several times while fighting for the F1 title.
Rosberg often came off worse in those moments and has confessed he could not judge aggressive moves as well as the six-time champion, who was recently praised by Mercedes technical James Allison for having an "unblemished" record and never doing something "ugly".
"The guy is phenomenal in a wheel-to-wheel battle," said Rosberg when discussing his rivalry with Hamilton in an interview for F1's partner Heineken.
"It's unbelievable how he positions the car so smart.
"Whenever I would try to go up against him and hold my own and fight back, he would always manage to stay in the grey area and whenever I would try sometimes I would just straight away jump over the grey area into the black area, which is not allowed.
"He would just be so skilled at keeping it in the grey area and never really making it 100% his fault.
"That was a huge strength of his. His wheel-to-wheel battling is one of those strengths he has, of many."
Hamilton and Rosberg were thrust into a relationship-altering dynamic when Mercedes' domination of the V6 turbo-hybrid era began in 2014.
Rosberg said there are still "more stories" to emerge from moments like their 2014 Bahrain Grand Prix, because there was "so much that's going behind the scenes, so much politics, so much discussions".
He said it was "mentally very challenging" to be a part of.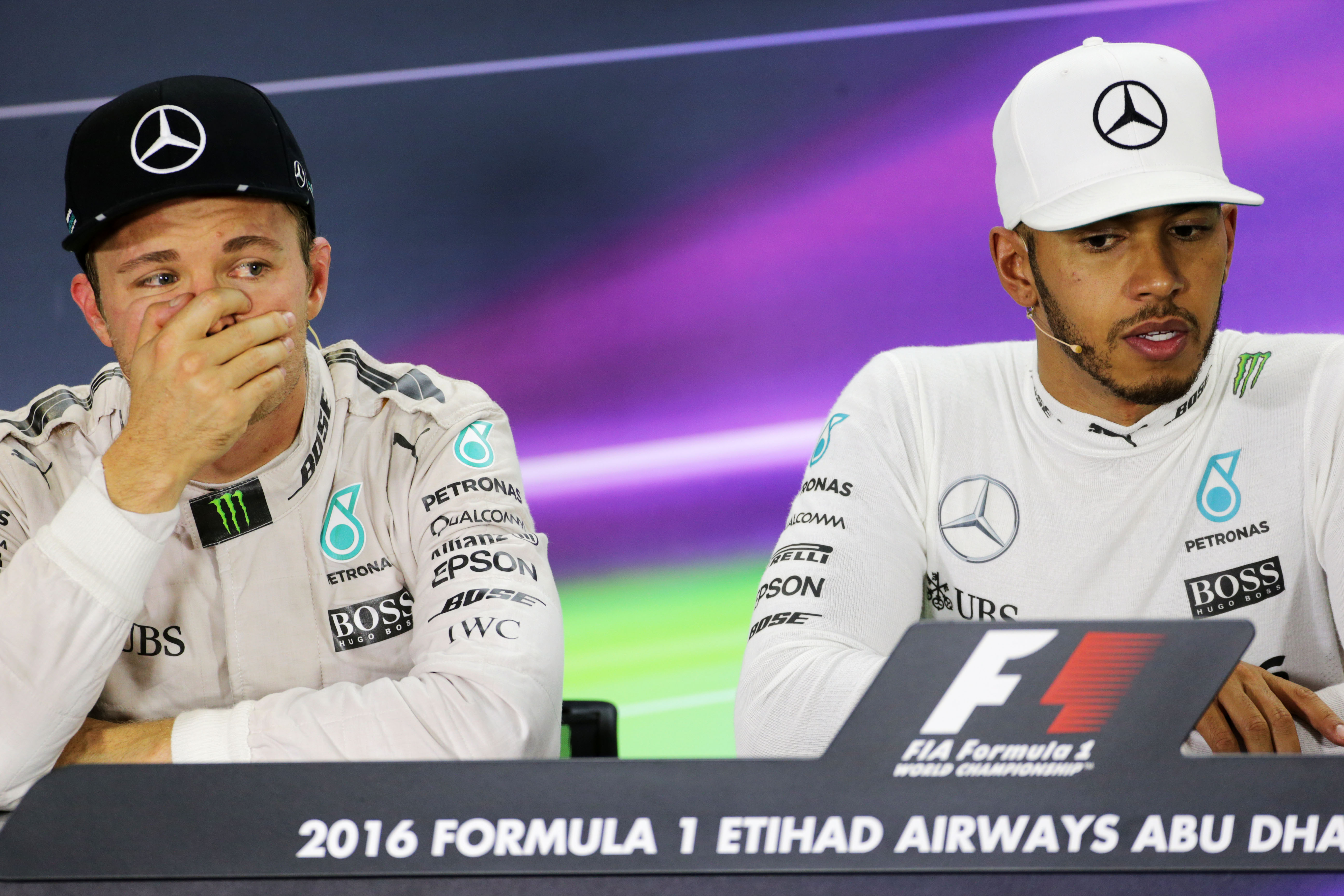 "Once you're fighting for race wins and championships there's so much at stake," he said.
"Your dream is at stake. Both of us dreamed of winning the world championship with Mercedes.
"It's so big, and so then you just start to make compromises, and it's the friendship that gets compromised in return for winning races.
"It just went small step by small step, and it just builds up. It was tough."
Rosberg admitted in the same interview he feared Michael Schumacher's return to F1 with Mercedes would jeapordise his big break with the team.
After defeating Schumacher, Rosberg felt he had "conquered the most difficult guy out there" only to be greeted with Hamilton as Schumacher's replacement.
"I knew how good Lewis was because I raced him in go karts for many years, and I knew that he was extra special," said Rosberg.
"With Lewis coming actually it wasn't any negativity in my mind, I was looking forward to the challenge.
"He was the world champion and I remember that by the time Lewis arrived, I had just won one single Formula 1 race. And here was the great Lewis Hamilton coming into the team.
"So again, it was like very, very uneven in terms of statistical results in the past. But I relished that and I took it on."
Hamilton/Rosberg flashpoints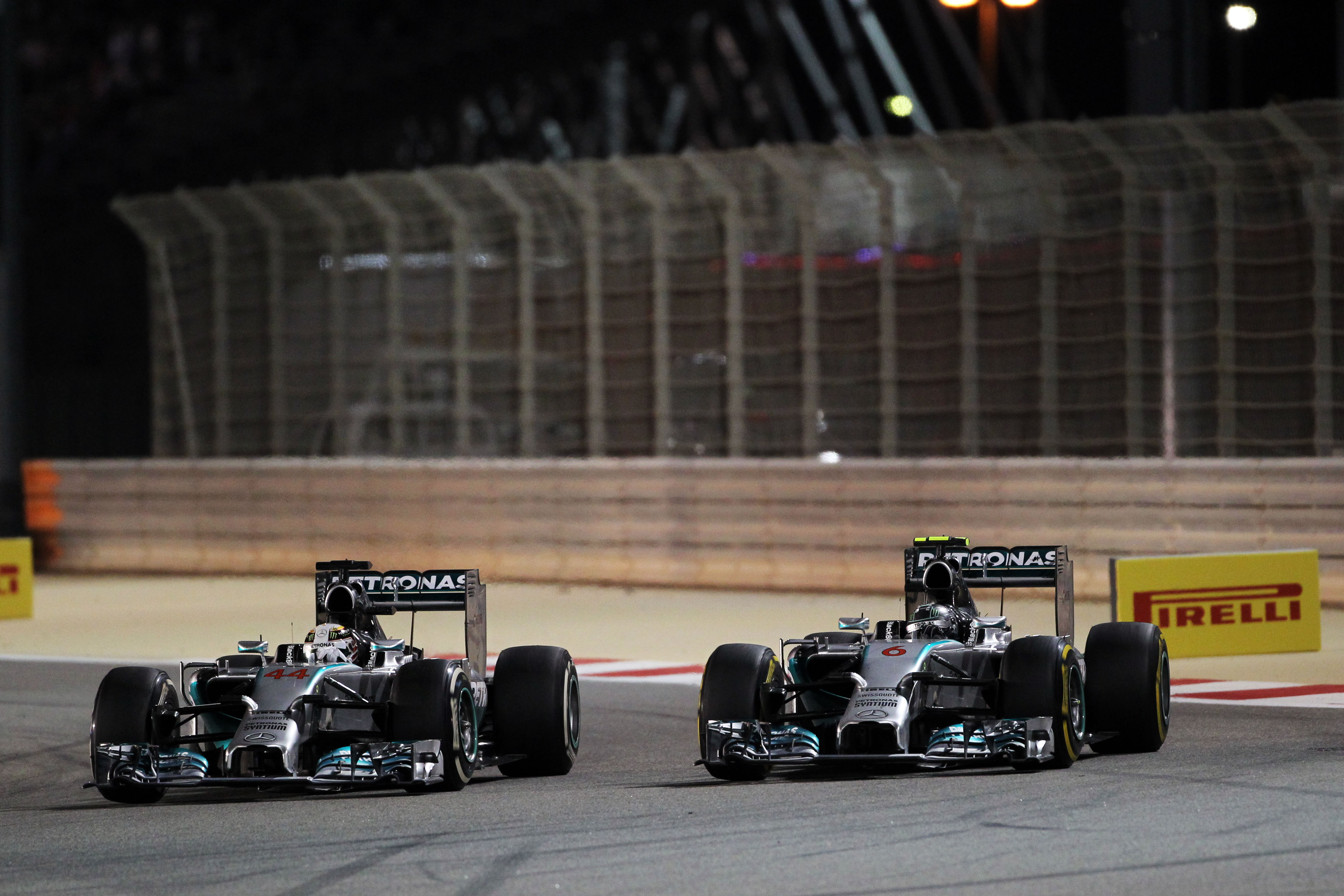 2013 Malaysian GP: Rosberg grudgingly accepts a team order to stay behind Hamilton despite stronger pace towards the end of the grand prix, resulting in Hamilton's first Mercedes podium.
2014 Bahrain GP: A thrilling fight between Hamilton and Rosberg ends with a climax as the pair, on different tyre strategies, duke it out following a late safety car. Hamilton just holds on for the win.
2014 Monaco GP: Rosberg, on provisional pole, causes a yellow flag in qualifying, preventing Hamilton from improving. Hamilton says "that was very good of him" over the radio, but stewards clear Rosberg of illegal play. Team boss Toto Wolff acknowledges "little fouls" between the two, amid suggestions engine modes were used unfairly in Bahrain (by Rosberg) and Spain (Hamilton).
2014 Hungarian GP: Hamilton refuses to move aside for Rosberg despite an order from Mercedes to let him by. He holds off Rosberg to finish third.
2014 Belgian GP: Hamilton defends into Les Combes on lap two and Rosberg tries to hold it around the outside, but as he backs out of it Hamilton moves across on the normal line and they make contact, puncturing Hamilton's left-rear and breaking Rosberg's front wing.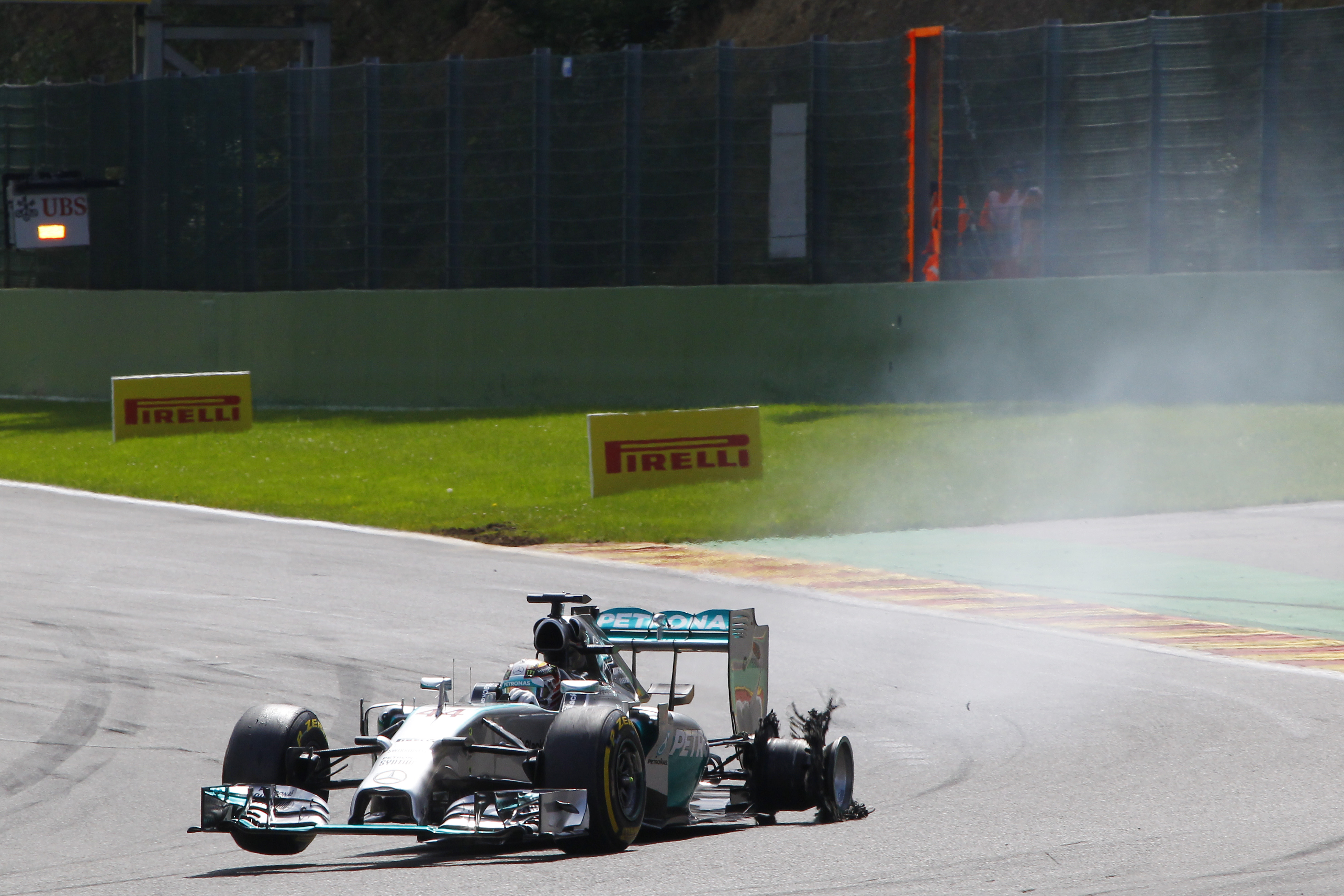 2014/2015 United States GPs: In 2014, Hamilton passes Rosberg for the lead and squeezes him at the exit of the corner to hold the place and put himself within touching distance of a first title with Mercedes. One year later, in damp conditions, Hamilton forces Rosberg wide through Turn 1 on the opening lap.
2015 Japanese GP: Hamilton passes poleman Rosberg into Turn 1 and Rosberg is crowded on the exit of Turn 2 as he tries to hold the place on the outside.
2016 Austrian GP: Rosberg leads onto the final lap of the race but Hamilton uses a big tow to try to pass on the outside into Turn 3. Rosberg tries to run Hamilton out wide but goes in too deep and the two collide. Hamilton wins, Rosberg falls to fourth with a broken front wing.
2016 Spanish GP: Hamilton attacks Rosberg into Turn 4 on the opening lap, after a wrong engine mode costs Rosberg momentum. Rosberg, delayed trying to solve the mode issue, recognises Hamilton's attack and defends but moves too late, pushing Hamilton onto the grass. Hamilton flies back onto the track and into his team-mate, putting both cars into the gravel and out of the race.
2016 Abu Dhabi GP: Hamilton, leading the season finale but set to lose the title to Rosberg, slows his pace and backs Rosberg into the chasing pack. Mercedes asks him to pick up the pace but Hamilton continues to ensure Rosberg is under pressure, although they maintain their one-two until the flag.