Renault Formula 1 driver Daniel Ricciardo has revealed he has watched anti-racism videos in "disbelief" after being encouraged to do so by Lewis Hamilton's public stance on the issue.
Ricciardo was among the drivers who offered support after Hamilton called on those in the motorsport industry to support the Black Lives Matter cause.
When asked in an interview on Sky Sports F1's The F1 Show about the impact Hamilton's public stance on anti-racism has had on him, Ricciardo said "I've certainly learned a lot" having been inspired to take a bigger interest in the problem.
"I'm really happy and glad that all of us have been now exposed to it and can understand more about it," said Ricciardo.
"I'm sure it breaks people's hearts having to learn about it and watch videos.
"Some things are so bad that you want to turn your phone off, but I find myself watching and just in disbelief.
"But then I'm like, 'how could I have not known?'. You know more about this so it's good, it's positive, and I think change is really happening."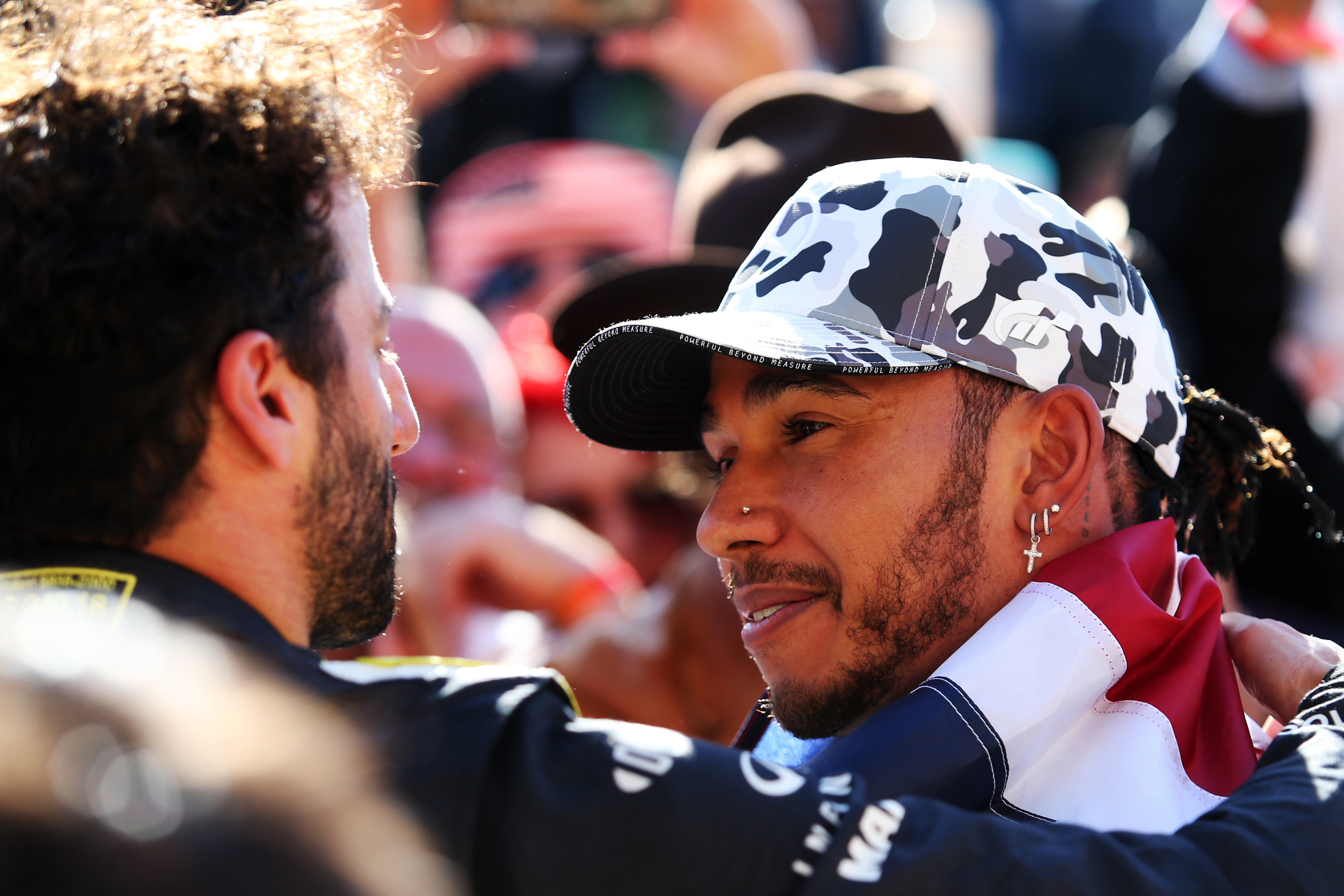 Ricciardo admitted that being exposed to such material has made him more aware of racism.
He says he now understands the need to be vocally anti-racist and to make an effort to understand the problem.
"It's opened my eyes and I learned that, just because you might not be, or consider yourself, a racist or a person of conflict or whatever, then that's not enough," said Ricciardo.
"You have to, to speak out, you have to educate yourself and others around you because what I've understood is being silent is part of the problem.
"I've watched quite a few videos and stuff, there's been so much circulating on Twitter, on Instagram, and I felt a bit…I don't know if it's like guilty or just 'how can I be so naive to everything that's been going on'.
"It's good that finally more of the world is getting exposed to it and people are getting behind it and also understanding that it's OK to speak up and you're not going to be judged, you're not going to be criticised."
F1 has today launched its We Race As One initiative, as well as the creation of an equality and diversity taskforce, with a promise to take a strong stand against racism at the upcoming Austrian Grand Prix.