Renault's commitment to Formula 1 would be in "in a safer place" if the plan to lower the new cost cap to $145million next season gets final approval, says team principal Cyril Abiteboul.
Abiteboul believes that change, along with other measures already agreed in response to the COVID-19 pandemic such as deferring the new technical regulations to 2022, makes the situation look promising for Renault despite ongoing uncertainty about the economic impact of the crisis.
Ahead of the season, Abiteboul suggested Renault was committed to remaining in F1 "in principle" but this was subject to finalising measures that would even up the playing field and make it more possible for a team to break into the top three that will be enshrined in the new Concorde Agreement that has yet to be finalised.
When asked in the latest edition of Sky Sports F1's vodcast series whether the long-term future is assured for his Renault team, he indicated that things were going in the right direction.
"It's down to a number of factors, but every single one of those factors right now is pointing in the right direction," said Abiteboul.
"[That's] whether you're looking at the budget cap, more containing the arms race on the engine development with dyno restrictions, but also the Concorde with a better money distribution.
"So all of that is heading in the right direction, on the basis that we took the decision to join the sport when it was what it is currently, which is – broken is a bit exaggerated – but with some elements to be fixed and improved.
"If all of that is indeed confirmed as we think it will be, clearly that is really putting in a safer place our commitment to Formula 1."
With plans to start the Formula 1 season in Austria at the start of July in place, Abiteboul did warn that the longer the current crisis continues, the more uncertainty there will be for anyone spending money on F1.
But he's confident that, if normality resumes in the next few months, F1 can recover despite the unavoidable long-term economic impact.
"A big unknown, which is a shared unknown for all of us, is the actual magnitude of this crisis," said Abiteboul.
"We hope that we can see the light in the next few weeks, in the next few months.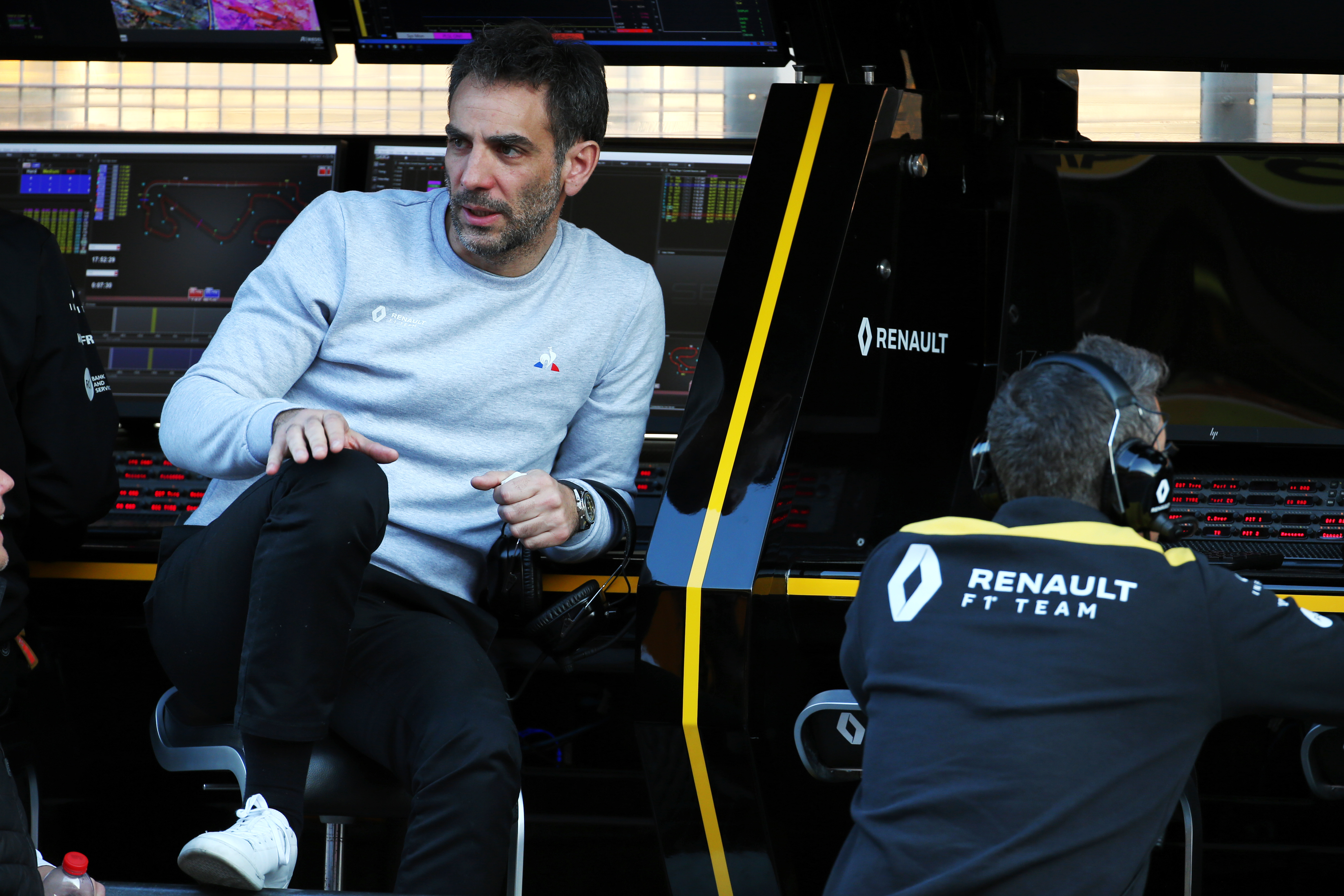 "If that's confirmed, we will be able to resume almost normally even if there will be some collateral [damage], some side effects for a multiple years.
"But if the crisis were to last for very long…just to give you an example, the market in terms of car sales in France was 88% down last month.
"So you can see that if that was to last that would be a problem, but not just for Formula 1, for of lot of activities."
Abiteboul was also asked about the $145million cost cap, saying that F1 has no choice but to tackle its spending problem.
With discussions ongoing about the future glidepath to lower that cost cap beyond 2021 and some teams, including Ferrari, understood to be reluctant to drop any lower, he hinted that a further reduction is necessary for the financial health of F1 in the long term.
"There is absolutely no alternative but to fix a problem that was created more than a decade ago with a previous Concorde agreement, which has divided Formula 1 into multiple tiers," said Abiteboul.
"It was already the case in the history of Formula 1, but not to such an extent that there is absolutely no prospect to join the first tier if you're not part of it at the outset. So something needed to be done.
"I'm glad that already a few months ago, everyone agreed that principle of a budget cap at a different level.
"The crisis now came on the top of it and threw in an awful lot of unknown on the income and economic element of Formula 1.
"Arguably, the budget cap is not going to help with that because the budget cap is for later. But I'm afraid that this crisis is going to hit Formula 1 sustainably.
"So we stand by the budget cap principle, we stand by the figures that are being discussed right now.
"But whatever that is – $140m, $130m whatever, roughly $150m let's call it, for two racing cars racing on Sundays even if that is Formula 1, that's still an awful lot of technology that you can feature.
"So I don't see that as shocking to go down from where some people are at, even if I completely accept the effort it would take from them."