Red Bull doubts that itself or Audi would have committed to Formula 1 engine projects without the rule changes that the FIA reckons convinced new manufacturers they would not be "humiliated".
Last week Audi confirmed it will enter F1 with a new in-house engine and is expected to buy Sauber so that it has a fully-fledged works team for 2026 as well.
Red Bull revealed its own intentions for its first ever self-built engine programme with the creation of Red Bull Powertrains over a year ago and recently hit a milestone of firing up a test engine for the first time.
Key to these projects has been a significant change in the V6 turbo-hybrid rules, with agreement struck last year to remove the complicated MGU-H from the energy recovery system.
Since the core principles of the new rules were established last year, a cost cap and tighter dyno restrictions were negotiated for several months prior to the 2026 regulations finally being formalised by the FIA in August.
FIA president Mohammed Ben Sulayem said at Audi's announcement last week: "If we didn't change the power unit, we wouldn't have given the opportunity for the new teams to come.
"There is no way a big manufacturer would come as a PU supplier if they don't have the chance.
"Nobody would go there to be humiliated.
"The negotiation was a lot of ups and downs, engaging all the time with Audi and with the teams and with Stefano [Domenicali, F1 CEO].
"The results are fruitful."
There is unsurprisingly plenty of back-slapping within F1 and the FIA over securing the first ever Audi F1 entry and the attraction of more competitors is a significant achievement for the championship.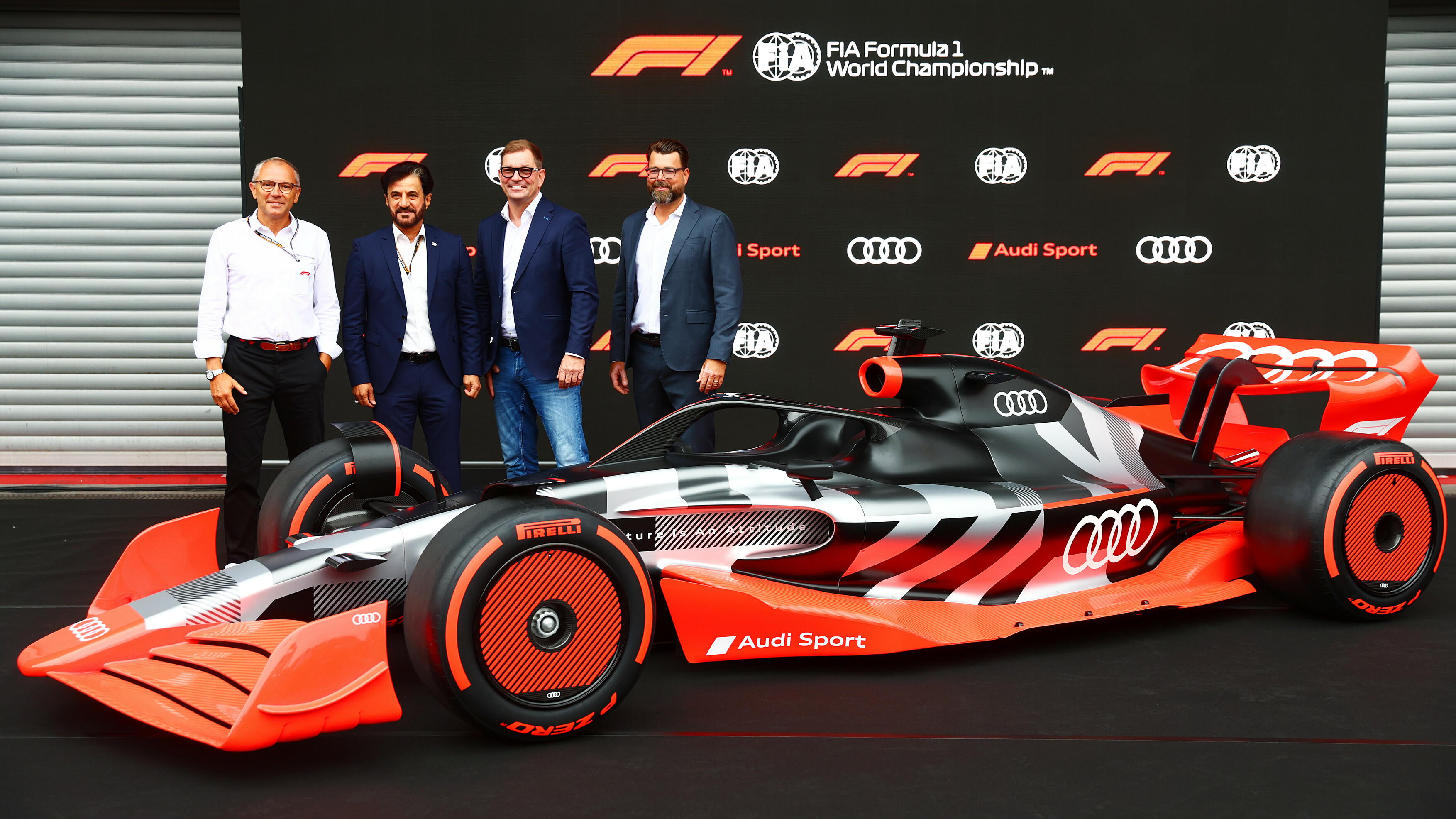 Ben Sulayem has been criticised for dragging out the process and it has been speculated in the paddock that a row over the deadline for the 2026 rules was ultimately responsible for the departure of the highly rated Peter Bayer.
But the drawn-out nature of finalising the rules has not cost F1 its coveted new manufacturer and the end result appears to be a compromise that new and existing power unit suppliers accept.
Mercedes High Performance Powertrains boss Hywel Thomas has said that discussions about the new rules centred on "making sure that we did have a set of regulations that did knock down some of those barriers to entry".
"It's fantastic to have got to the end of that process and realise that we have knocked down those barriers so that we can get some new entrants," he said.
Allowing concessions for new manufacturers, in the form of more money to spend and more dyno hours, proved a key block in negotiations but has been described as essential by those building engines for the first time.
Red Bull Racing CEO Christian Horner said the new rules "have played a key aspect" in ensuring "the ability for a newcomer to be competitive".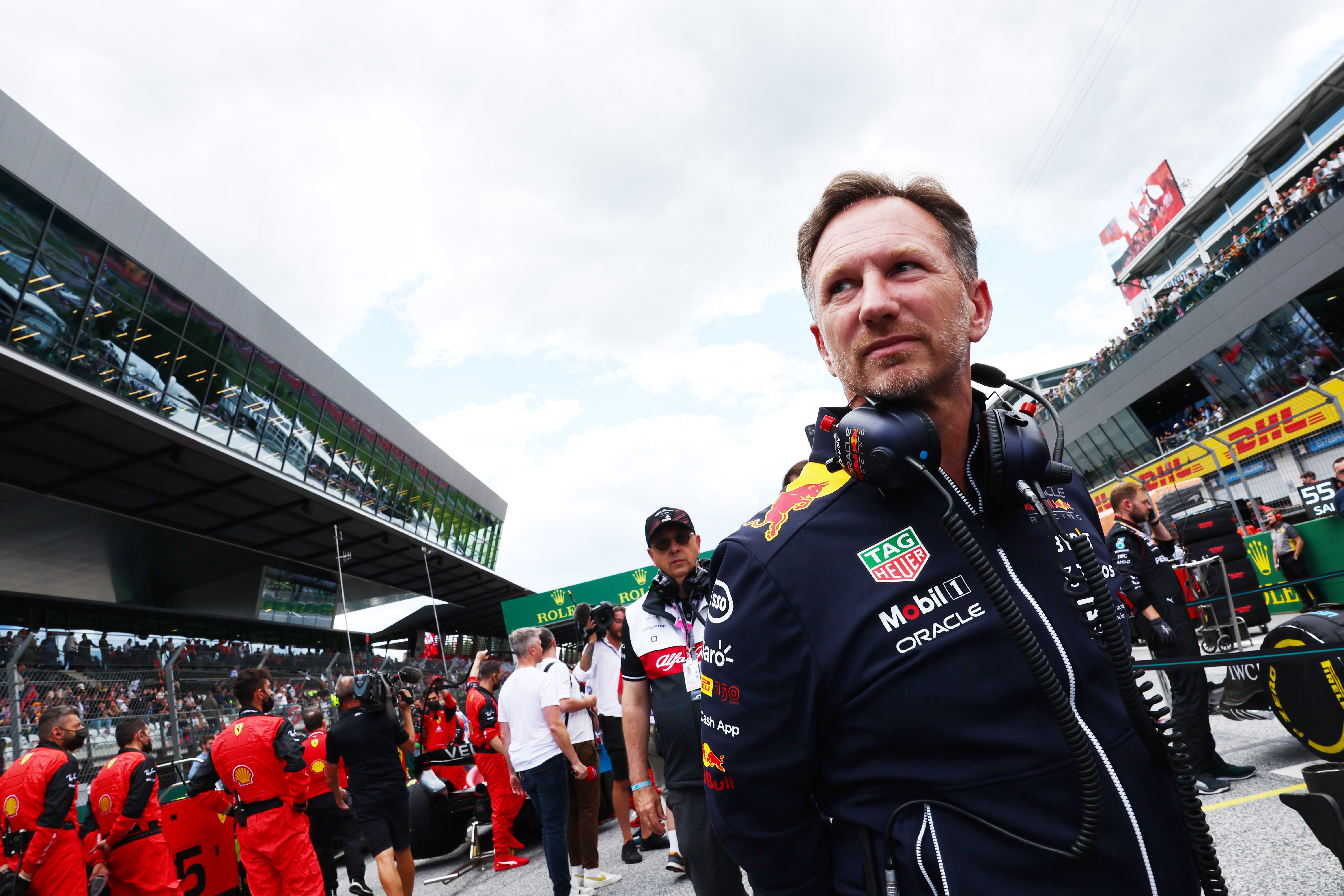 He also said it was a relief that the new rules, originally planned for 2025, ended up delayed to 2026.
"You absolutely shouldn't underestimate the scale of the challenge," Horner said.
"It's massive when you look at the current incumbents that we're competing against, the longevity, the continuity that they've had.
"Of course, a company like Audi's reputation talks for itself. But the scale and the size of the challenge, as we've seen ourselves at Red Bull, is enormous, especially when you're starting from scratch.
"It's exciting, because it is a challenge and you have to believe anything is possible.
"Of course, the regulations are a key aspect to that, and thankfully the regulations were delayed 12 months to 2026, otherwise, I don't think you would have seen either Red Bull or Audi participating in the sport.
"But even 2026, it's 10 past midnight and Cinderella's already buggered off. So, it's tight, but that's Formula 1 and that's some of the creativeness and drive that happens within the teams.
"It's going to be exciting to see more power unit manufacturers on the grid for 2026."
Mercedes, Ferrari and Renault are the three existing manufacturers with experience of the V6 turbo-hybrids since 2014.
They also have F1 infrastructure that goes back well beyond the current engine era, which is regularly cited as a baked-in advantage for the likes of Red Bull and Audi to overcome.
FIA head of single-seater technical matters Nikolas Tombazis said: "If the regulations had stayed as they are now, everybody else would be many years behind.
"And especially with the addition of the financial regulations, it would have been virtually impossible for anybody to ever catch up.
"That would have put off anybody joining the sport."
In addition to the confirmed new engine suppliers, Porsche is interested in joining F1, in collaboration with Red Bull.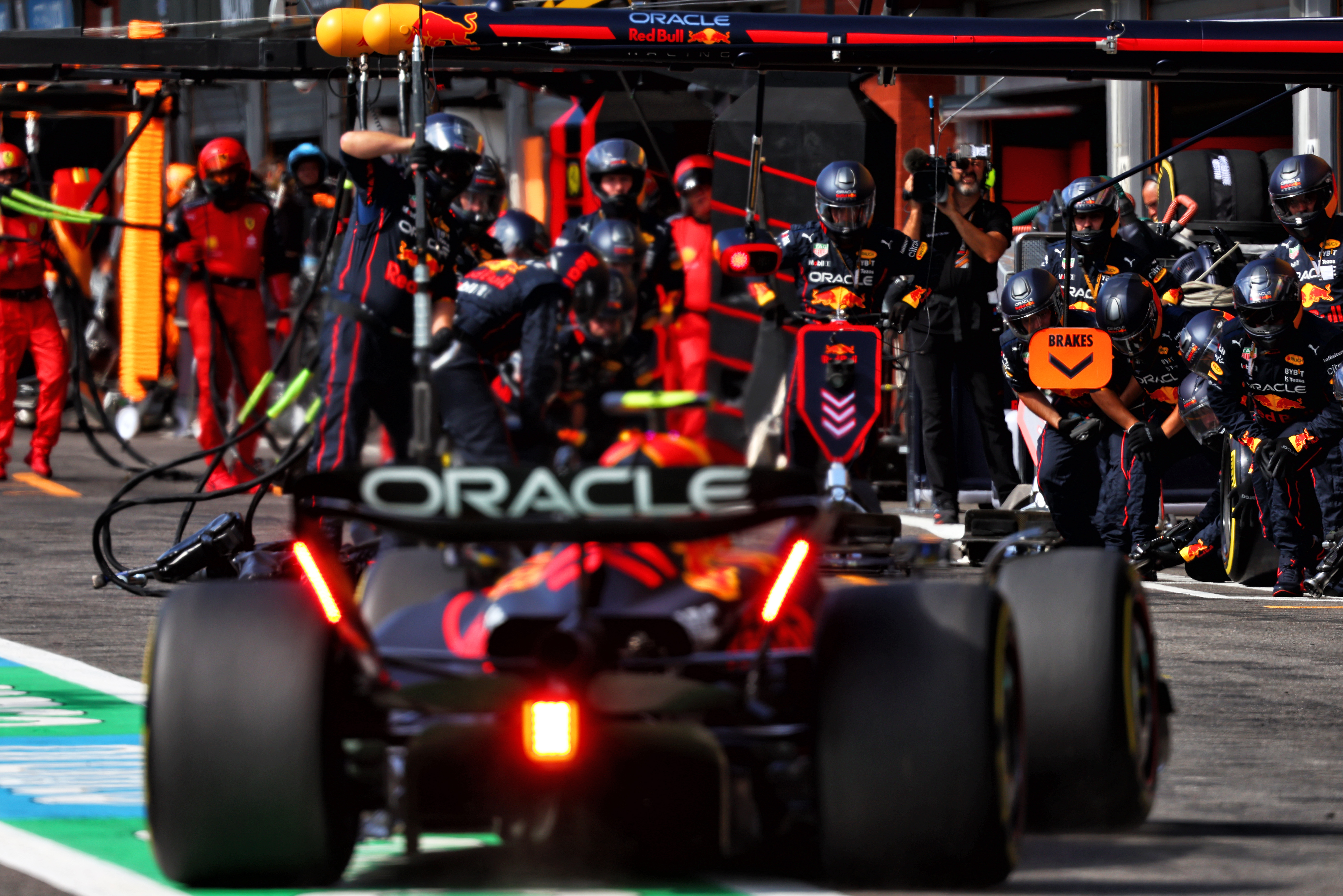 And Honda continues to be linked with a 'return' to the grid having formally left last year, although it still supplies engines to Red Bull Racing and AlphaTauri.
Horner said that "there's others that are showing interest for the future", which could be considered a thinly veiled reference to Red Bull's past and potential future partners.
Ben Sulayem and Domenicali believe that F1 is entering a period of prosperity and variety for manufacturer participation and are optimistic they can sustain that rather than fall into another cycle of organisations entering and leaving F1 after only a few years.
"I am confident that the sustainability of the power unit manufacturers will be there," said Ben Sulayem.
"Because we invested the time to have the power unit right.
"The negotiation was with the dyno hours, was with the cost cap, was with everything.
"We made sure that both sides, the existing manufacturers, and the newcomers, have the chance.
"We worked it out with all the stakeholders here. I'm confident that they are here to stay, this is not just a temporary [phase]."
F1 CEO Domenicali added: "In the history of Formula 1, we have been seeing the teams coming, teams going, manufacturers coming, and going.
"The beauty of the choice that we have taken together is that we are totally convinced that technically speaking it is the right one, and will enable from the technological perspective, from the sustainable perspective, from the economical perspective, to keep on board the teams and manufacturers and to add more to this equation."