Red Bull has only won the Australian Grand Prix once, while Max Verstappen has a single podium finish at Albert Park to his name. So could what appears to be a weak track historically for both team and driver derail its early-season dominance?
Verstappen was asked about what is by his standards a patchy record at the circuit. In his six outings in Australia, the best result is third in 2019 and his strongest qualifying was second last year. But he shrugged off any concerns.
"It's just because the last few years, we've never really been that good at the beginning of the year," said Verstappen.
"If this race would have been in a different place on the calendar then probably we would have had a lot better results here. But that's how it is.
"For sure, we do need a bit of a good result here."
VERSTAPPEN IN AUSTRALIA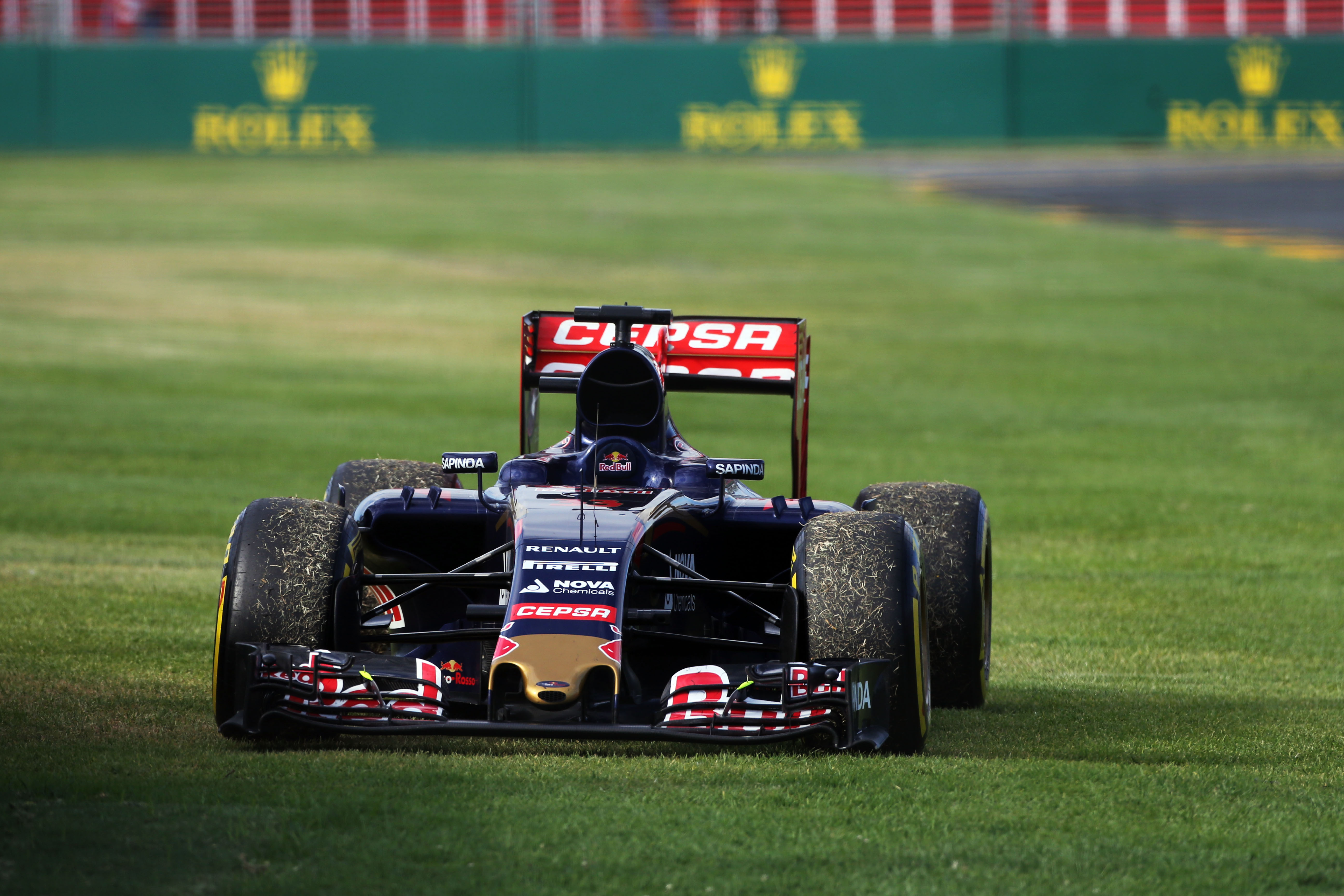 Verstappen made his F1 debut in Australia in 2015 and was on course for a points finish for Toro Rosso when he suffered a Renault engine failure. A year later, he finished 10th but described that race as "a lost opportunity" after frustrations with team-mate Carlos Sainz being allowed to make a pitstop before him and a spin after clipping the rear of the other Toro Rosso at the penultimate corner.
On his next visit in 2017, he was a Red Bull driver and had a strong weekend. He qualified and finished fifth having pressured Ferrari driver Kimi Raikkonen in the race before having to ease off amid brake concerns.
But the following year, a mistake in qualifying cost him a front-row place then he overdrove after falling behind Haas driver Kevin Magnussen to run fifth at the start. That cooked the rear tyres and led to a moment at Turn 12 where he damaged the floor, which contributed to a subsequent spin. He finished sixth, but it was a ragged weekend's work.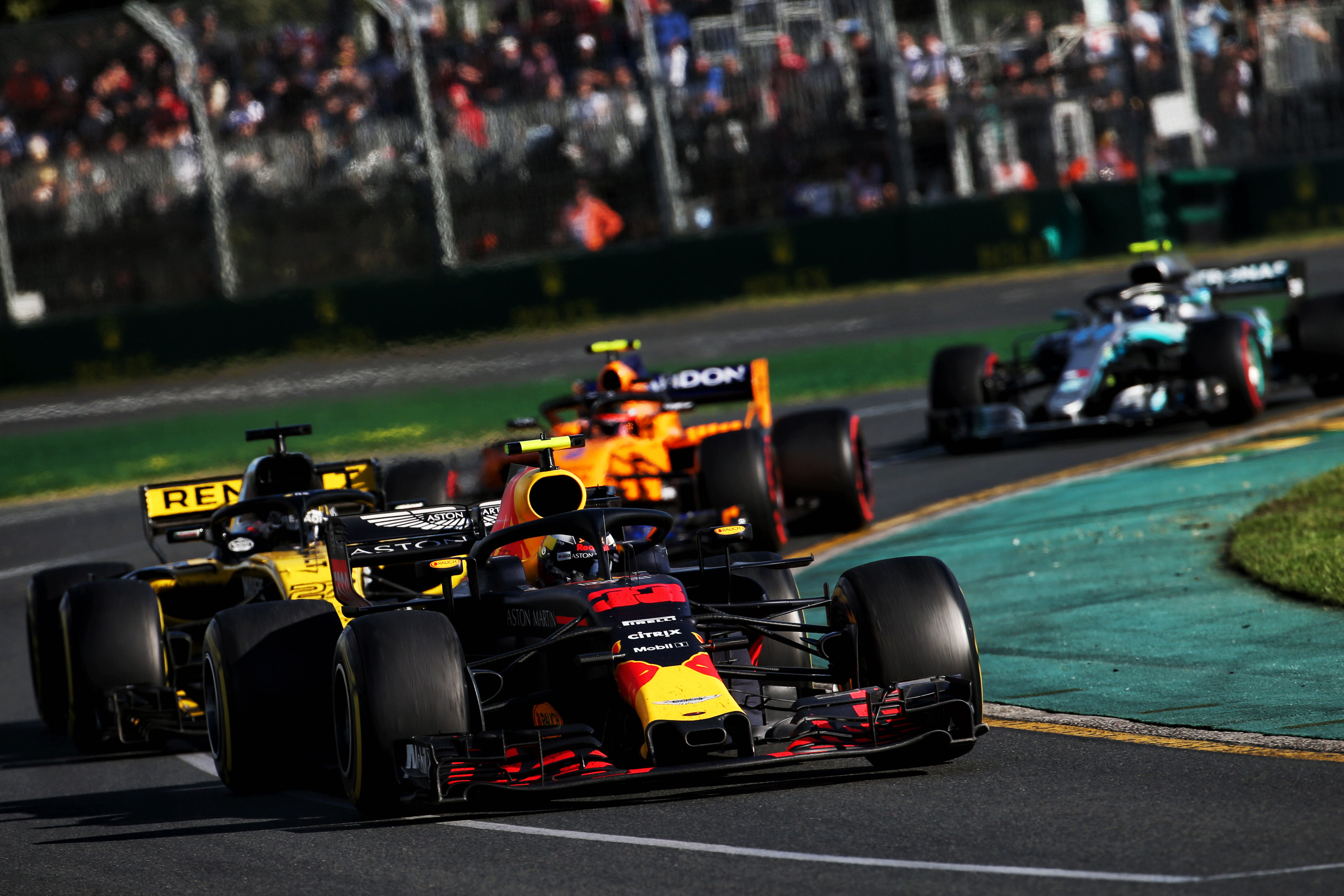 Verstappen had a strong weekend in 2019, passing Sebastian Vettel on his way to third place. That preceded two seasons in which the Australian Grand Prix didn't happen thanks to COVID-19, with Verstappen therefore missing out on a shot of victory in his first title year in 2021. Last year, Verstappen would have finished second but for a fuel leak that wasn't of his making.
He's right to point out that it is largely happenstance that he doesn't count the Australian Grand Prix among his 36 F1 wins. Even when Daniel Ricciardo was his team-mate at Red Bull, Albert Park results were hard to come by with Red Bull generally starting the season weaker than it finished it and struggling with the problems of the Renault engine prior to the switch to Honda propulsion in 2019.
It would be naive to imagine that Verstappen can't tick the Australian GP box this weekend, as arguably reliability is the most likely obstacle to him doing so in 2023's outstanding car.
RED BULL IN AUSTRALIA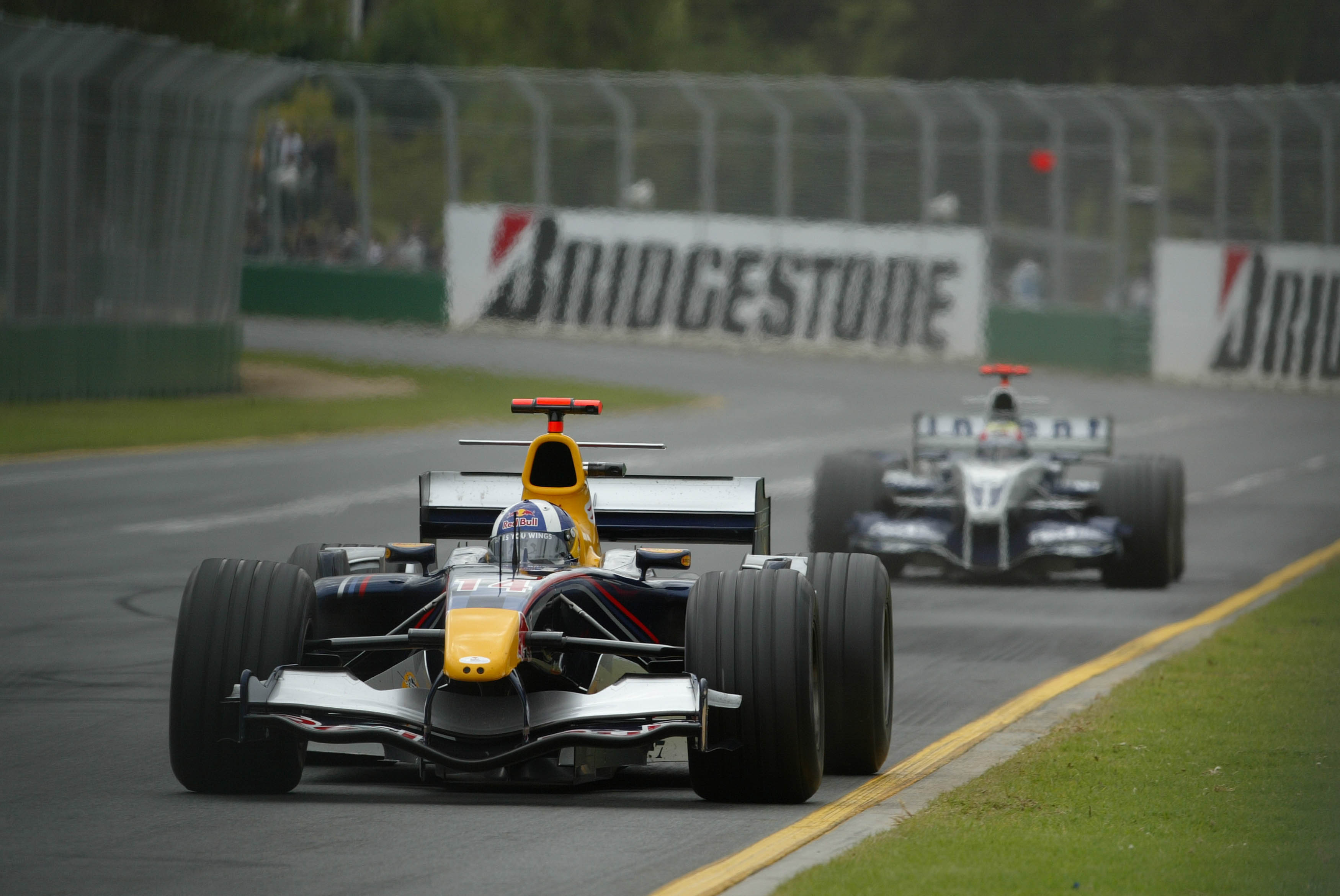 Red Bull's more recent underachievement in Australia goes hand-in-glove with the story of Verstappen, but what of its earlier years at Albert Park?
---
Red Bull's F1 record at 2023 races
Bahrain GP – Three wins
Saudi Arabian GP – Two wins
Australian GP – One win (from 16 races)
Azerbaijan GP – Three wins
Miami GP – One win (from one race)
Emilia Romagna GP – Two wins
Monaco GP – Six wins
Spanish GP – Four wins
Canadian GP – Three wins
Austrian GP – Three wins
British GP – Three wins
Hungarian GP – Three wins
Belgian GP – Five wins
Dutch GP – Two wins
Italian GP – Three wins
Singapore GP – Four wins
Japanese GP – Five wins
Qatar GP – Zero wins (from one race)
US GP (Austin) – Three wins
Mexico City GP – Four wins
Sao Paulo GP – Five wins
Las Vegas GP – N/A
Abu Dhabi GP – Six wins
---
Like Verstappen, Red Bull made its F1 debut in Australia. This was in 2005 after Red Bull acquired the underachieving Jaguar team, with David Coulthard and Christian Klien claiming a double points finish in fourth and seventh respectively.
Coulthard picked up eighth place a year later, but the following years brought little success for Red Bull as it battled through its difficult early years. But in 2009, it was a frontrunner with Vettel qualifying third and running second in the race. A late collision with BMW Sauber driver Robert Kubica, who was on a charge on medium Bridgestones rather than the softer compounds leader Jenson Button's Brawn and Vettel were running, cost Vettel a podium and led to both retiring.
During Red Bull's years of dominance, Vettel only won once with a comfortable victory in 2011. In 2010, he was leading when he suffered a brake problem and retired, while in 2012 he finished second at a point where Red Bull was still re-optimising its car for the rules designed to curb exhaust-blown aero.
In 2013, Vettel led from pole position but only finished third behind Kimi Raikkonen's Lotus and Fernando Alonso's Ferrari after struggling with the Pirelli rubber.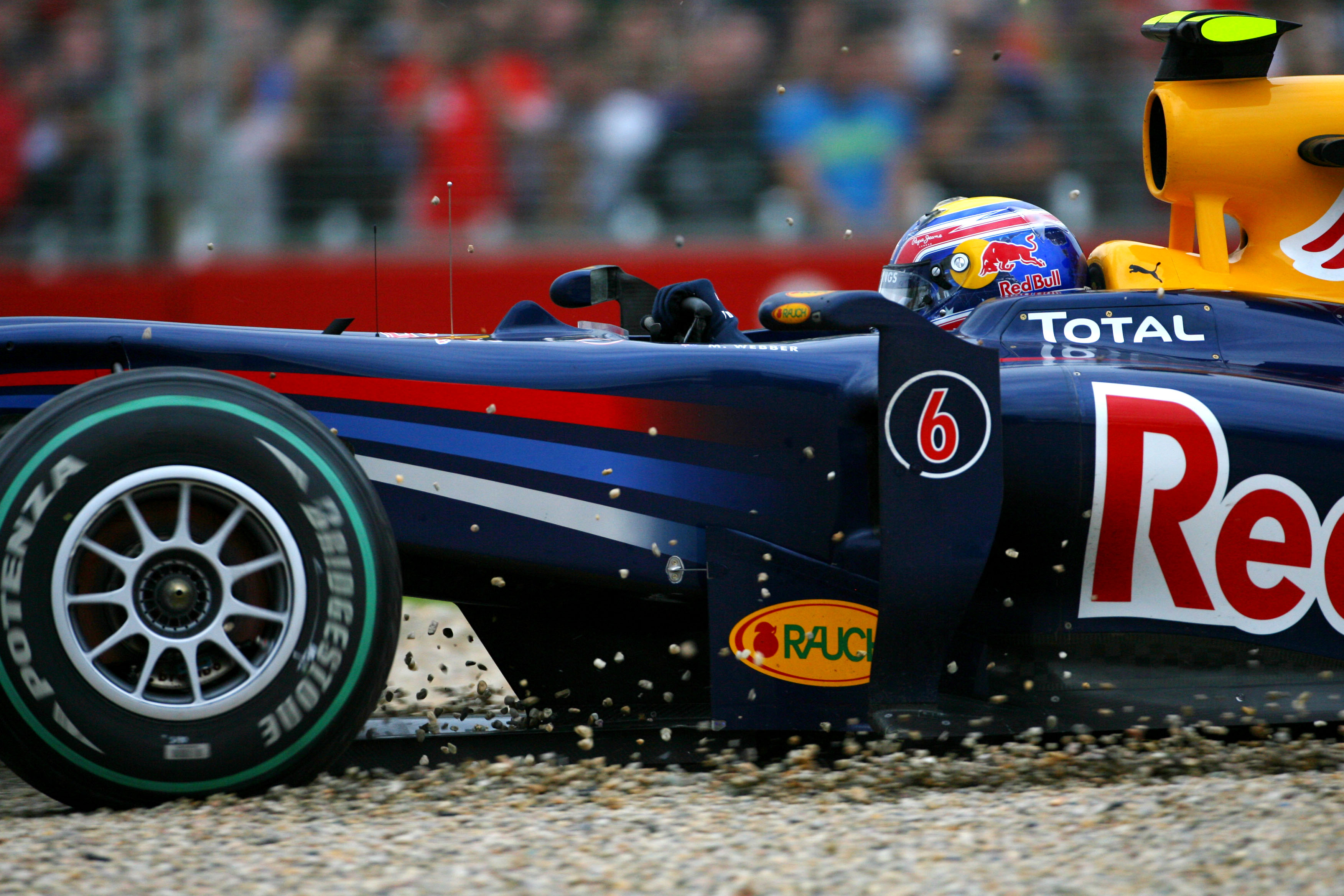 During this period, home hero Mark Webber struggled to deliver on home soil with his best finish fourth in 2012.
The early years of the V6 turbo era were also difficult. After a troubled pre-season, newcomer Daniel Ricciardo defied expectations by finishing second in the Renault-powered Red Bull in 2014, only to be disqualified for breaching the fuel-flow speed limit. Vettel retired early with an engine problem after qualifying mid-grid.
In 2015, only one Red Bull started the race after Daniil Kvyat suffered a gearbox failure caused by engine oscillations during the reconnaissance laps. Ricciardo had a litany of problems in practice and finished sixth after getting stuck behind Felipe Nasr's Sauber. The following year, Kvyat again failed to start after an electric failure on the formation lap, with Ricciardo taking fourth.
Shortly after that race, the Verstappen era began at Red Bull. But both in his case and Red Bull's, the relative lack of results in Australia is more down to circumstances than any fundamental recurring problems.
Chances are Red Bull's record in Australia is about to get a big boost after just one win and a further four podium finishes in 17 attempts.