The link-up with Ford that Red Bull is set to announce later on Friday will actually be the third time the two organisations have been associated in Formula 1.
The fact Ford will be badging an engine that might once have been either a Honda or a Porsche, and which has been created by the F1 team it once owned, is very much in keeping with Red Bull's history of unconventional manufacturer tie-ups.
Ford (1995-1996)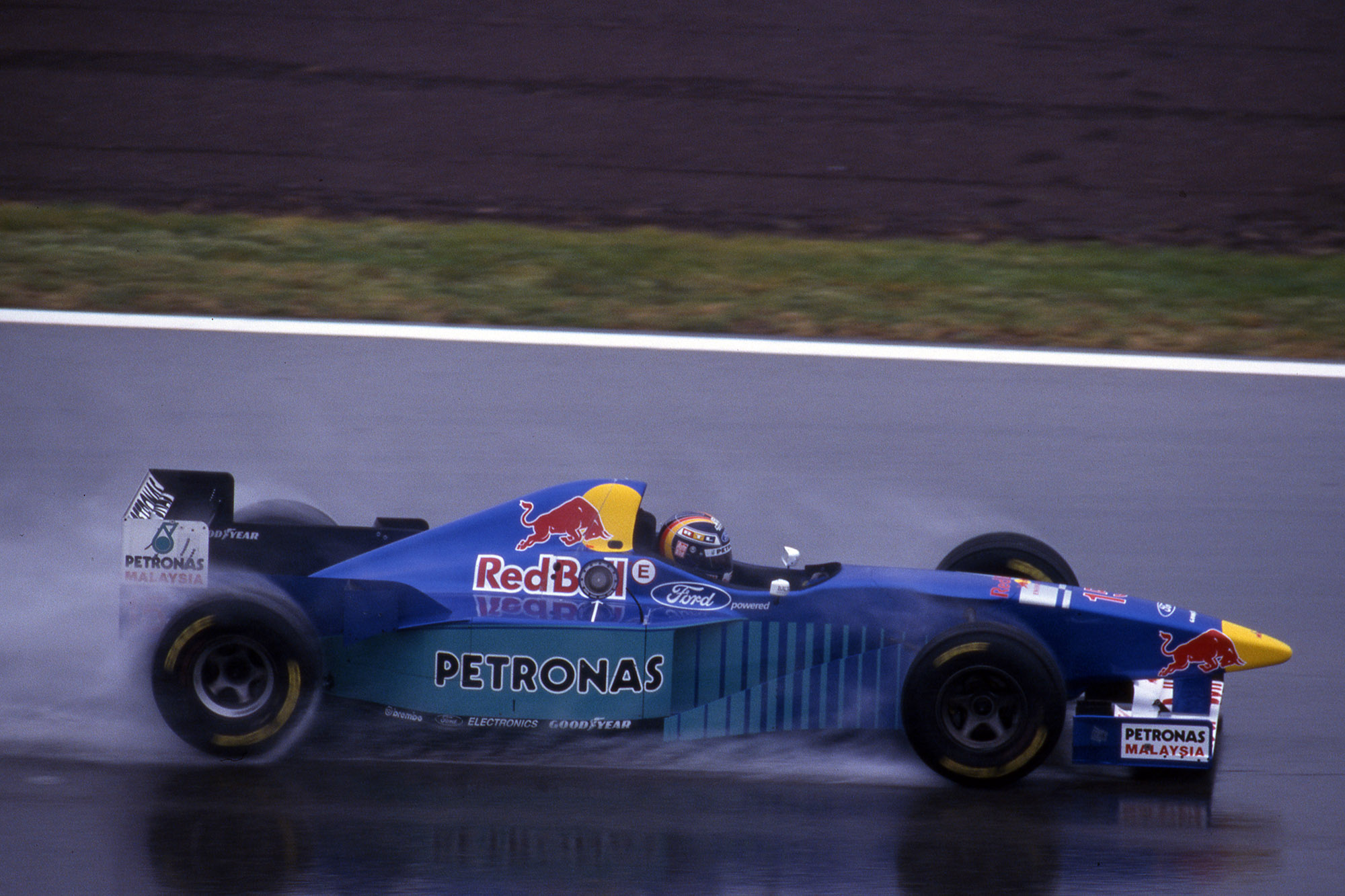 A decade before Red Bull Racing first competed in F1, the energy drinks giant linked up with the Sauber team as title sponsor. But more importantly, it also acquired a majority stake in the holding company that owned the team.
Sauber picked up the works Ford engine deal in 1995 after Benetton ended its alliance to run Renault engines instead. But with Ford getting heavily involved with the new Stewart team for 1997, the Sauber factory deal ended after just two seasons.
Ferrari (1997-2001)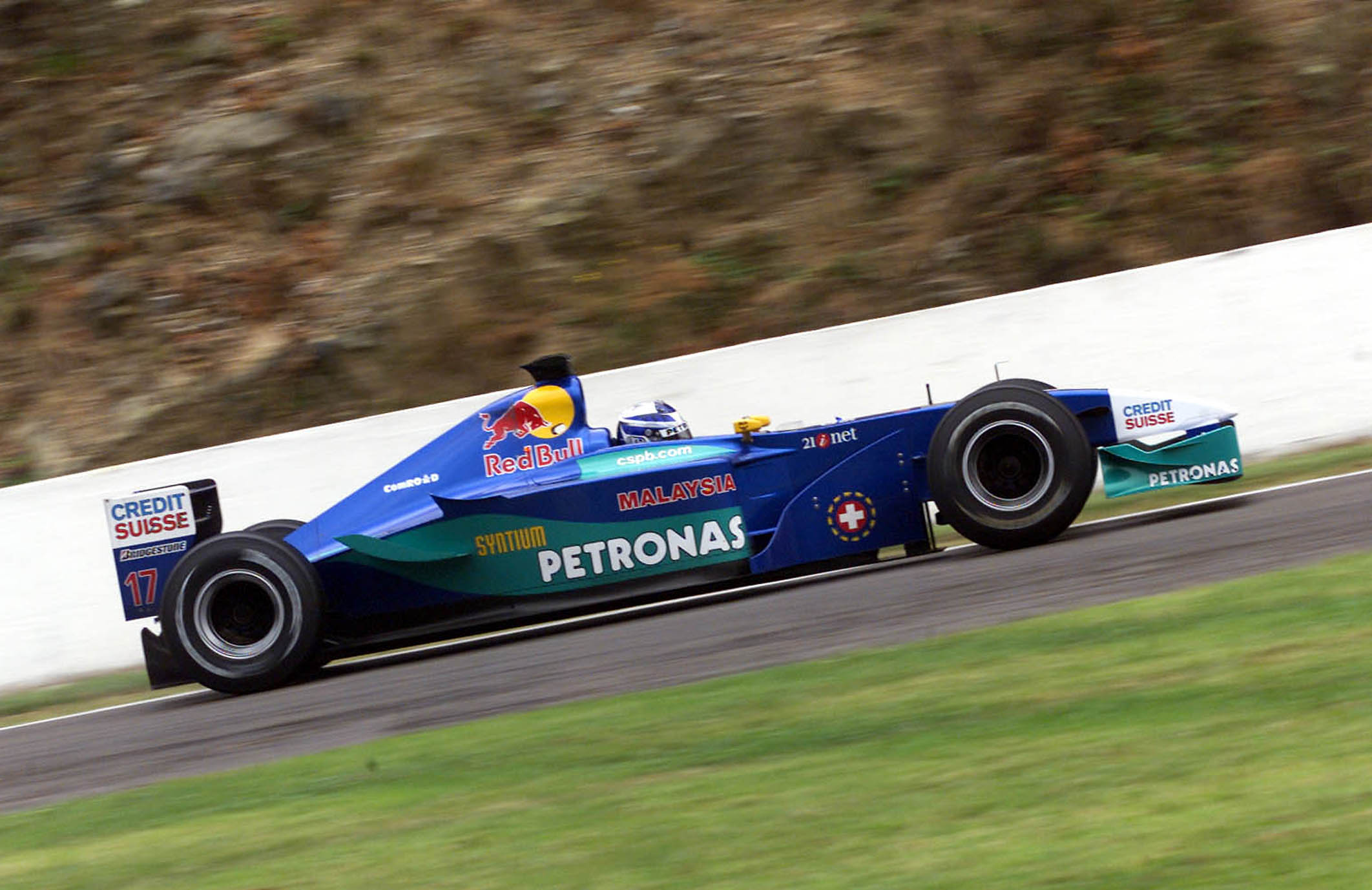 Red Bull continued to have a big stake in Sauber until selling it back to founder Peter Sauber at the end of 2001 after a disagreement about whether to run Kimi Raikkonen or the driver Red Bull favoured, Enrique Bernoldi.
During that time, the Red Bull-liveried Saubers ran Ferrari customer engines badged by Malaysian petrochemical giant Petronas. There was a plan for Petronas to build its own F1 engines during this period, although it was dropped for financial reasons.
Ford (2005)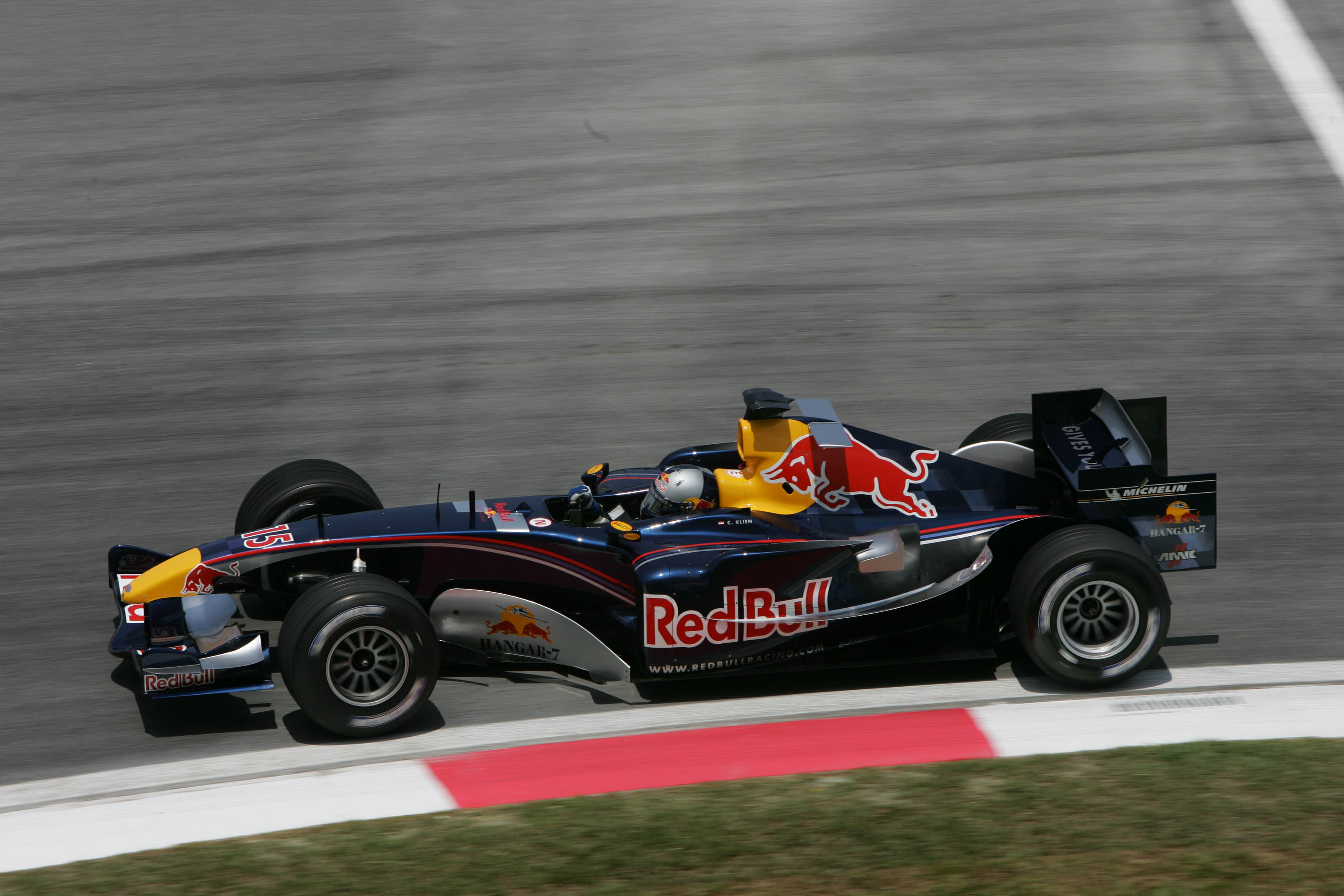 Red Bull's second, brief dalliance with Ford came when it acquired Ford's Jaguar team at the end of 2004 and turned it into Red Bull Racing.
Ford chose to sell engine arm Cosworth Racing at the same time, which was integral to the Red Bull deal happening.
Cosworth was sold to Champ Car World Series co-owners Kevin Kalkhoven and Gerry Forsythe, with the company continuing to supply Ford F1 engines to Red Bull for the 2005 season – albeit now just running under the Cosworth brand.
While Ford was never a works Red Bull partner in this period, this has to be considered the second part of their shared F1 history.
Ferrari (2006)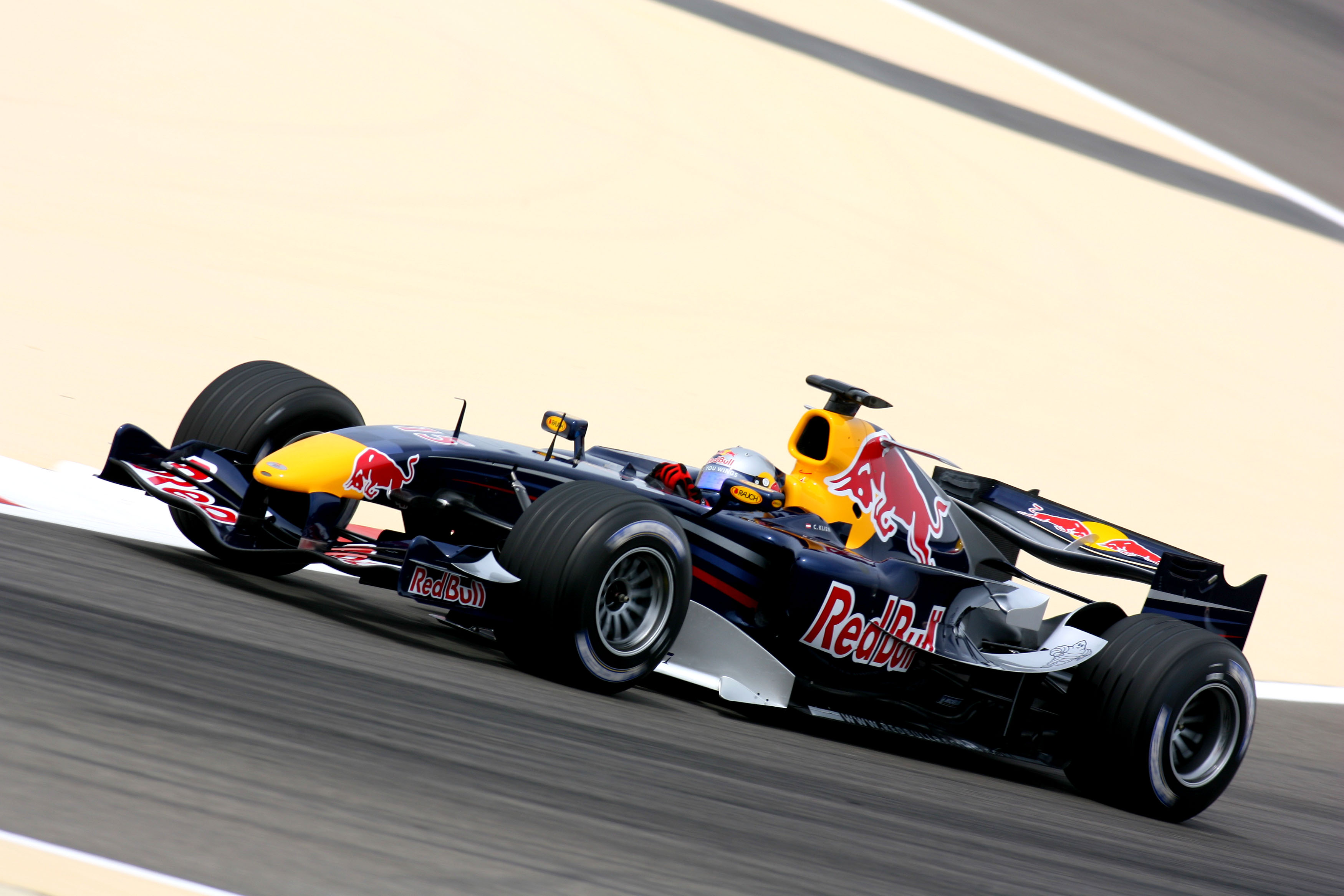 Despite having Ford Cosworth engines in 2005, Red Bull started looking for a new engine partner almost as soon as it had taken over the team. A deal was struck to run Ferrari engines for the first year of the 2.4-litre V8 engine formula.
However, the transition didn't go smoothly as Red Bull got its cooling specifications wrong and had to compromise the car to adapt at the start of what was a difficult campaign.
Renault (2007-2018)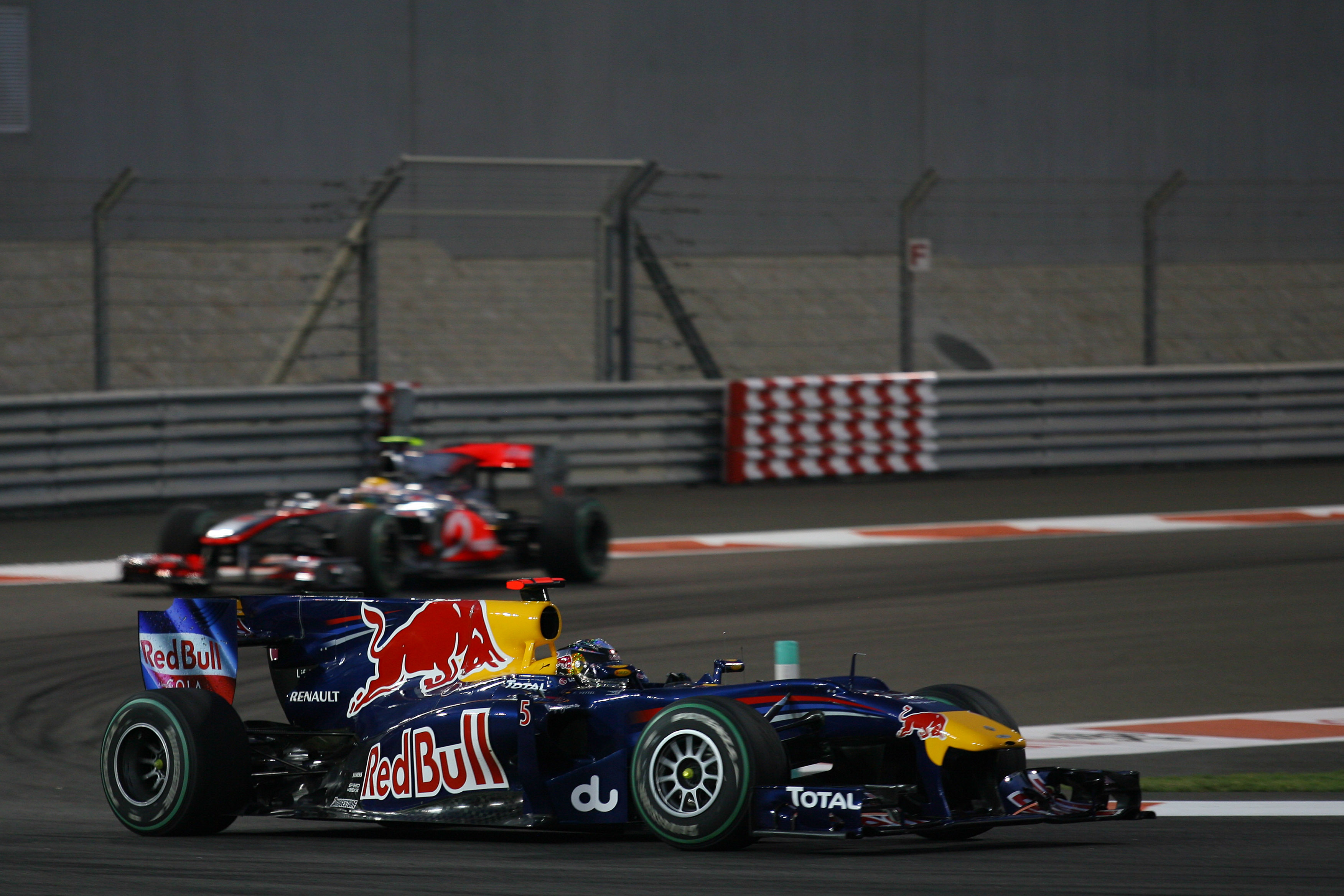 Adrian Newey's arrival at Red Bull in 2006 led to a parting of the ways with Ferrari after a push for engine-spec parity was rebuffed.
Red Bull instead did a deal with Renault, which became its engine supplier for the next 12 years, and moved its Ferrari engine contract to sister team Toro Rosso.
Things went well initially, Red Bull-Renault dominating 2010-2013 with Sebastian Vettel as its spearhead. But in the 1.6-litre V6 turbo hybrid era, engine troubles led to the relationship breaking down.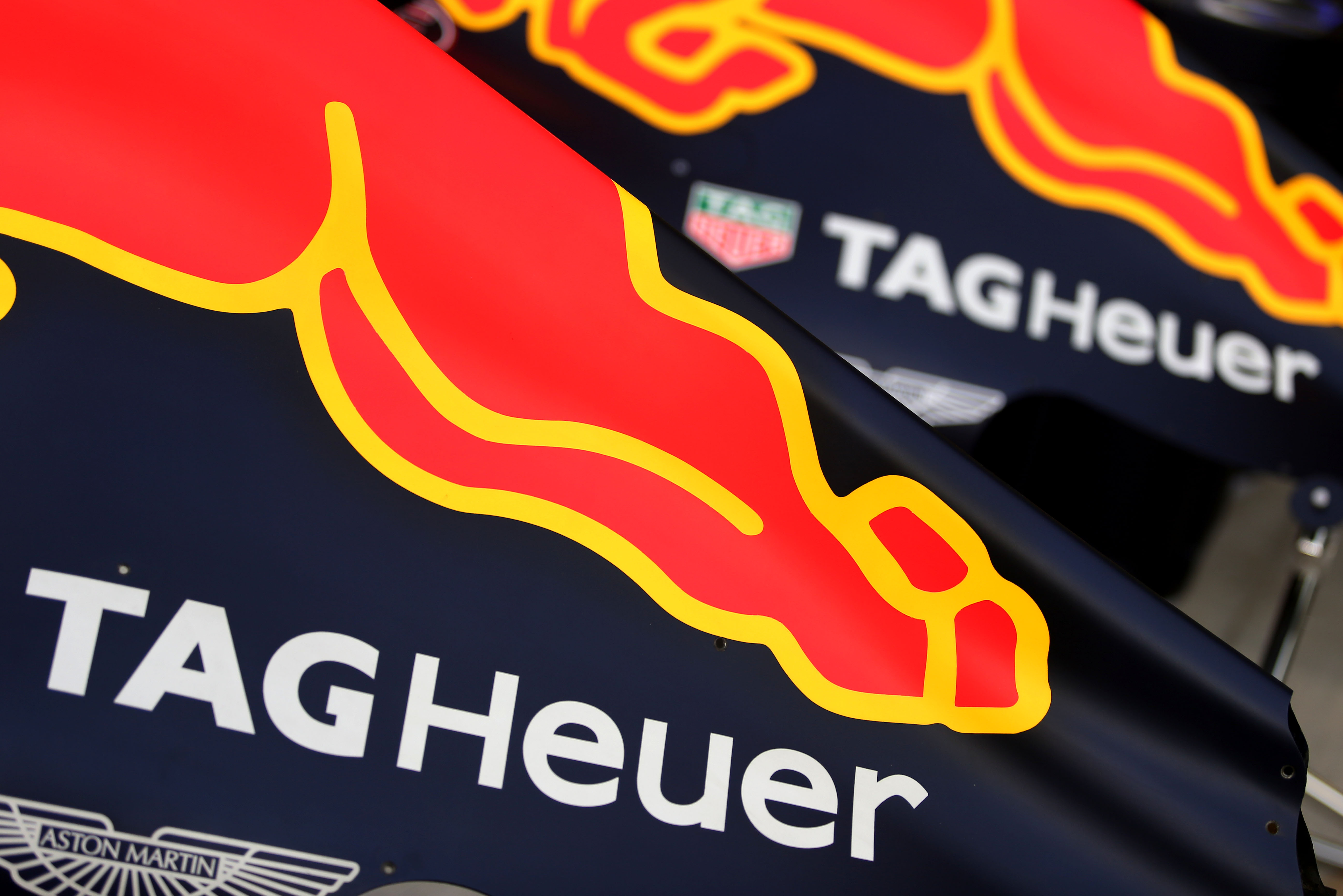 Things got so bad that Renault was only willing to supply Red Bull if it badged the engines under a different name and agreed to a deal that prevented criticism of the engine under the terms of what was called a "mutual and amicable agreement".
That led to Red Bull agreeing an engine badging deal with watchmaker Tag Heuer for 2016-2018, meaning at that time it and the works Renault team ran the same engines – but Red Bull's were named after a watch.
Infiniti (2013-2015)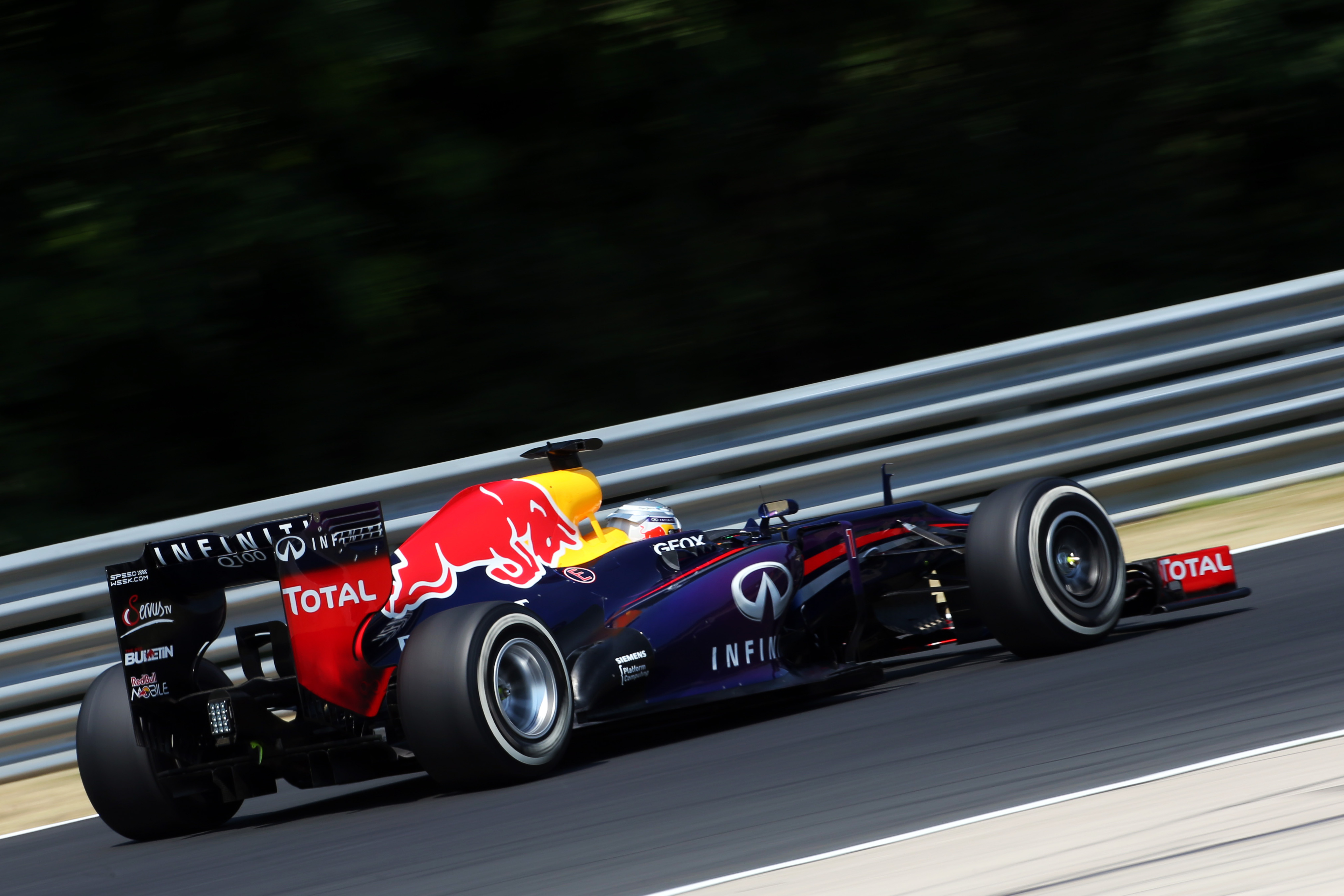 Red Bull carried Infiniti title sponsorship from 2013 to 2015, but despite some initial expectations there was no engine branding deal as part of it.
As Nissan's luxury car brand was part of the Renault-Nissan alliance, the breakdown in relations between Red Bull and Renault ultimately ensured the Infiniti commercial partnership didn't continue beyond the end of 2015.
Aston Martin (2016-2020)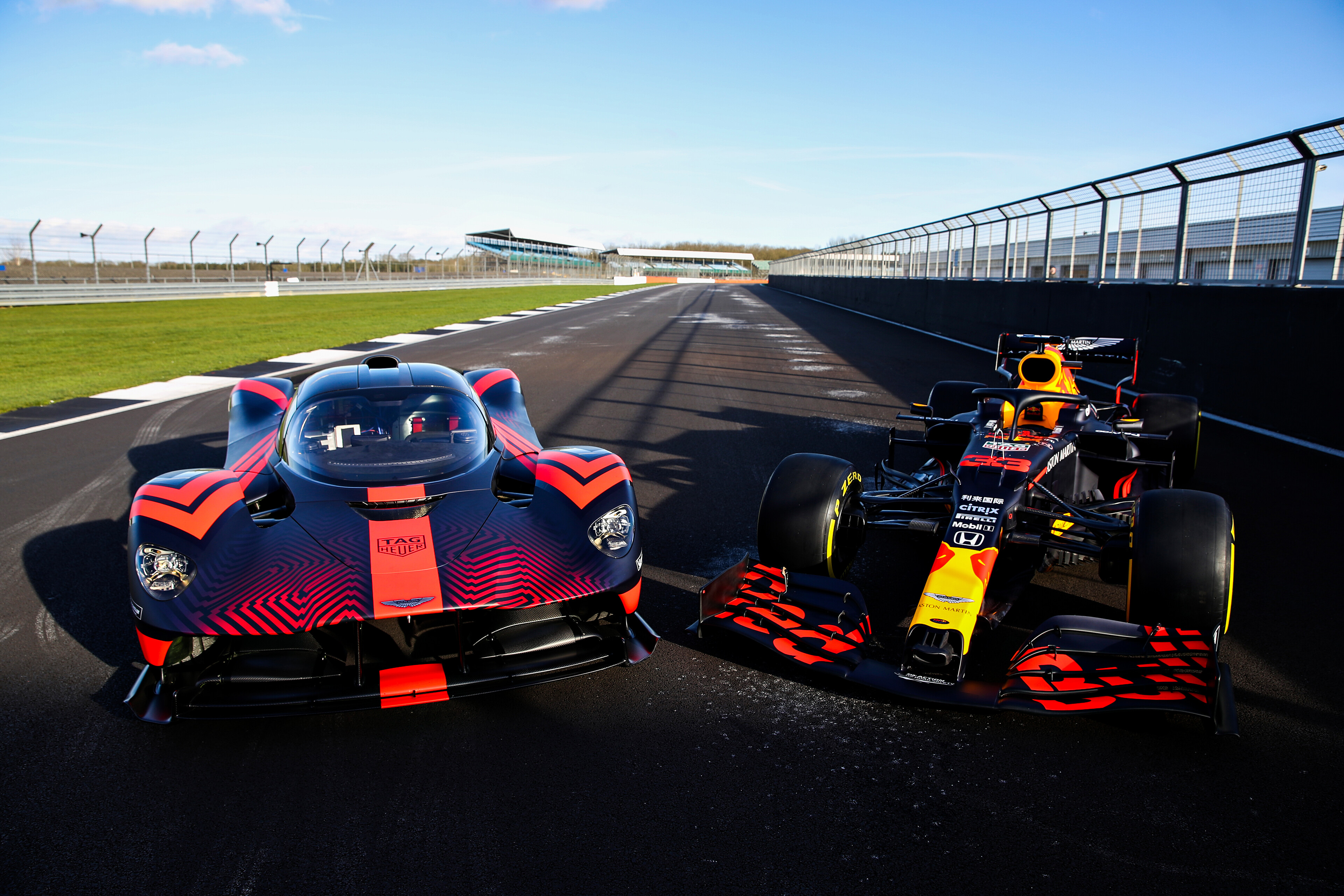 Red Bull started working with Aston Martin in 2016 thanks to the formation of what was called an "innovation partnership". That led to Aston Martin branding appearing on the F1 car and Red Bull (and Newey) collaborating with it on a road car project.
This deal was expanded to be a title sponsorship from 2018-2020, with the team entered as Aston Martin Red Bull Racing. This spanned the switch from the Tag Heuer-branded Renault engines to Honda power. As with Infiniti, the Aston Martin name was never used to engine badging.
Honda (2018-2021)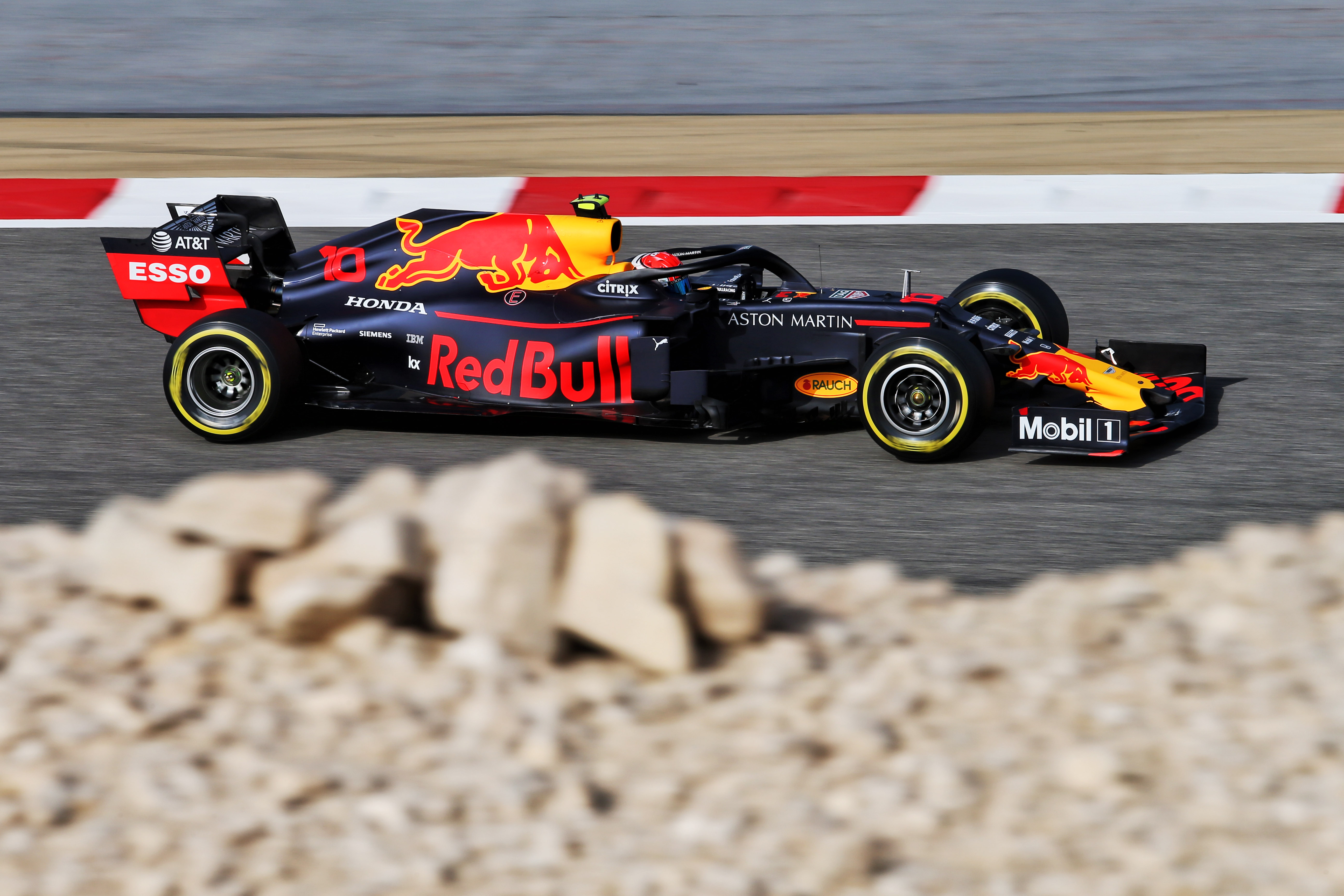 While Honda only started powering Red Bull in 2019, the association actually began a year earlier with Toro Rosso running its engines. This followed McLaren ending its partnership with Honda.
The Toro Rosso deal was effectively a trial for Honda, one in which it proved its worth. That meant Red Bull took Honda engines in 2019 and soon emerged as a race-winning and, in 2021, title-winning force.
Honda then pulled out of F1 at the end of 2021. Sort of.
Red Bull Powertrains (2022-date)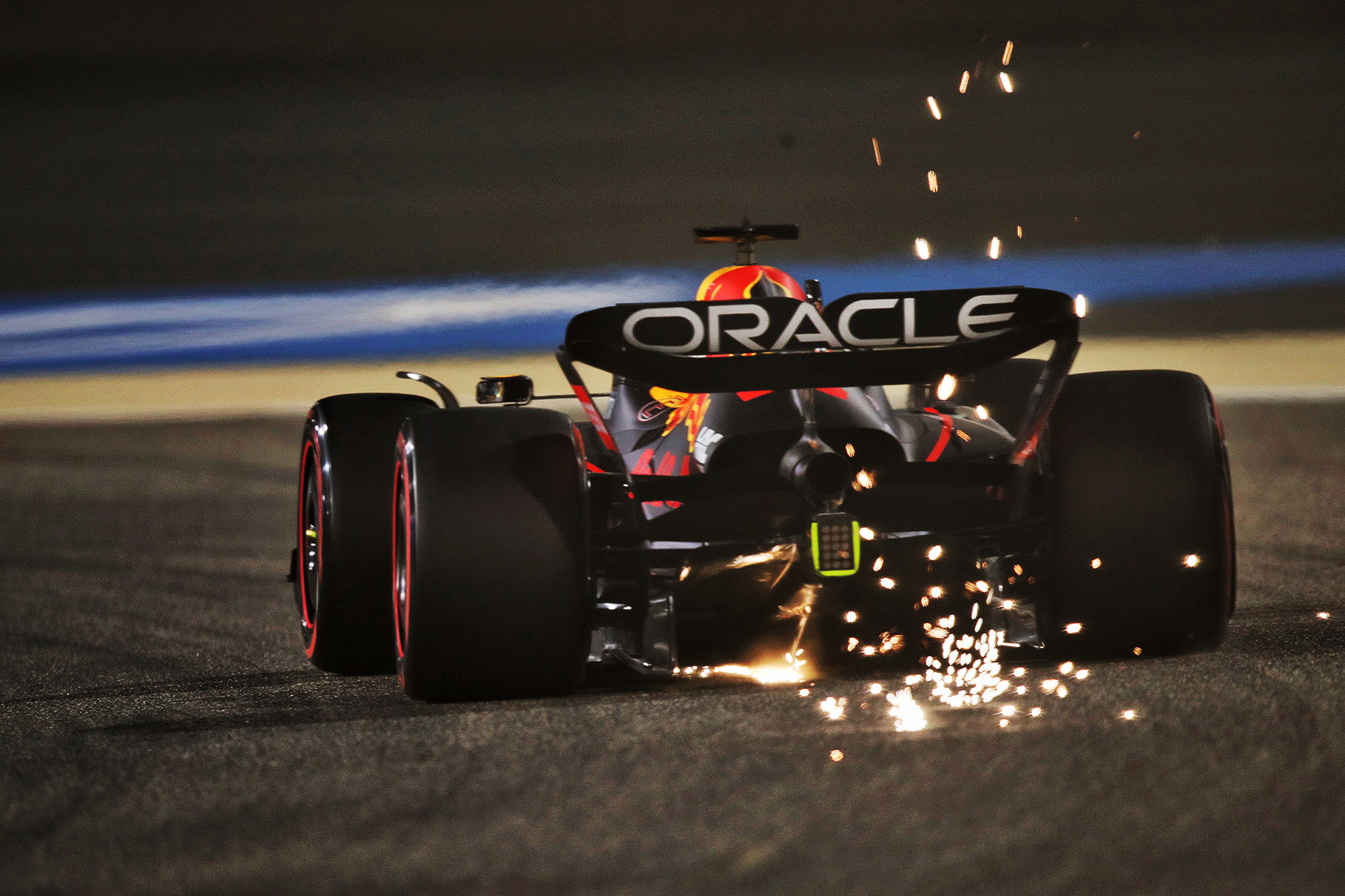 Red Bull effectively became its own engine partner following Honda's 'withdrawal'. The current RBPT engines are very much Hondas after a deal was struck for it to supply Red Bull with engines. To all intents and purposes, this is a continuation of the Honda works deal, only with Red Bull paying the bills.
Honda produced a new-spec power unit package for 2022 and continues to work on it as before. Initially, the Red Bull carried only HRC logos, but late in the season full-blown Honda branding reappeared.
Ford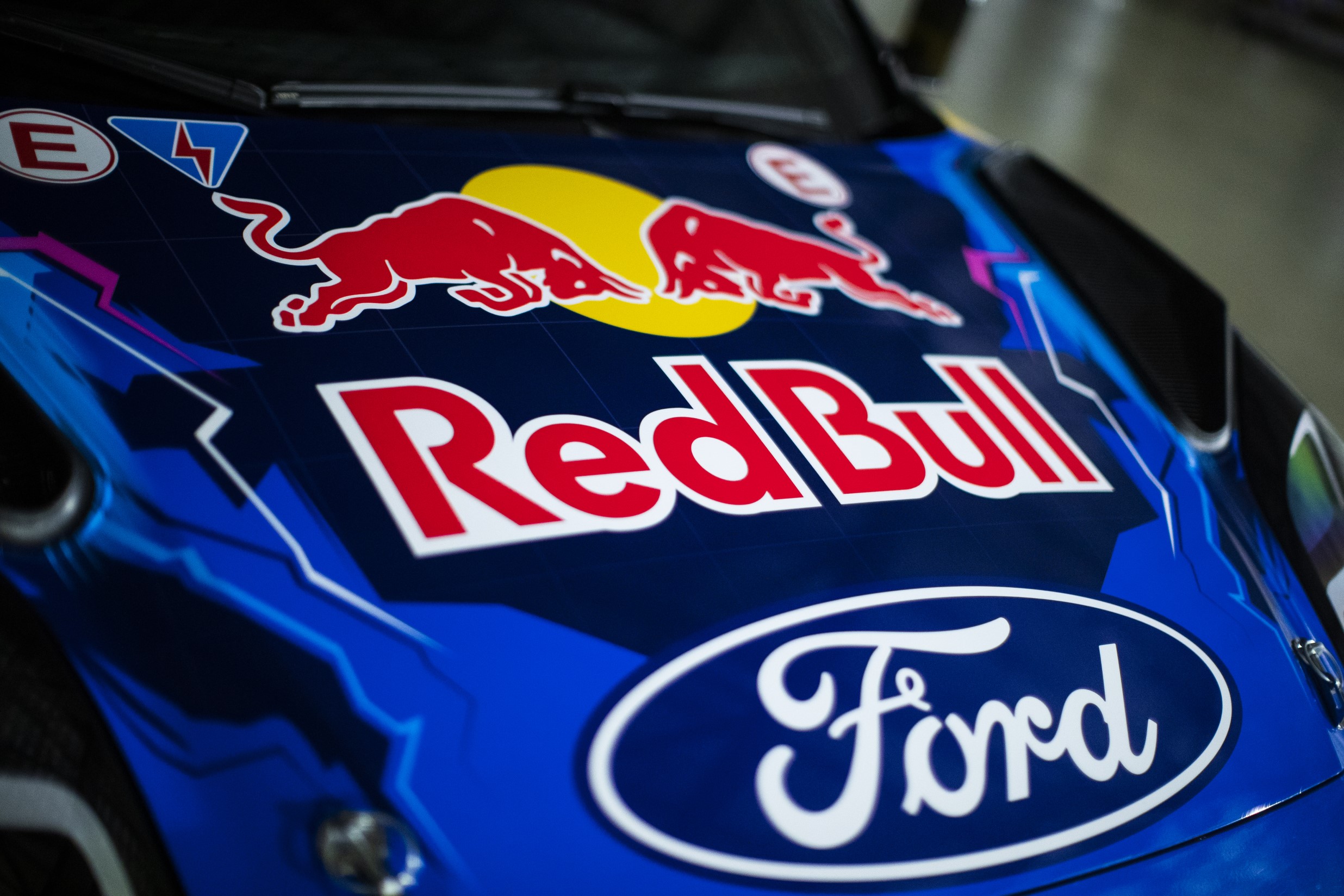 For the third time in its period in F1, Red Bull will link up with Ford in 2026.
While the current RBPT engines are effectively Hondas, that relationship will end before the new-generation F1 engines arrive in the first season of the Ford deal. Before Ford came along, Honda had been in contention for a renewed fully-fledged official Red Bull relationship to coincide with the new engine rules, and before that, Porsche had been in talks after a partnership – though these collapsed when Red Bull refused to hand over the degree of control Porsche would have wanted.