The way Red Bull has started 2023 means it has dodged the problem it feared most after the penalty it received for breaking Formula 1's budget cap.
Two 1-2 finishes to start the year would be the perfect scenario for Red Bull in any season but it is particularly significant in the context of the development penalty it was hit with last October for breaking the financial rules in 2021.
Managing that was always going to be one of Red Bull's biggest challenges for 2023.
Red Bull already has the lowest allowance for windtunnel testing time and CFD work because it won the championship. But for 12 months from October to October it has another 10% skimmed from whatever it should be entitled to.
The numbers are based on a limit for windtunnel and CFD work for what is called an 'Aerodynamic Testing Period'. There are six of these in a year, mostly lasting eight weeks.
And Red Bull's penalty means that instead of getting 70% of the allowance, it has 63%.
This works out as 202 windtunnel runs and 1260 CFD items per ATP – a reduction of 22 windtunnel runs and 140 CFD items against what it would otherwise have had.
By comparison, even the second-placed team last year (Ferrari) gets 38 more windtunnel runs and 240 more CFD items in its allowance per ATP than Red Bull. In real terms (as in, not ATR percentages) that is almost 20% more than the work Red Bull conducts.
The ATR penalty was meant to be one that had an impact. But Red Bull hasn't been tripped up yet and these restrictions have been in place for several months already.
In fact, after two races it's clear that Red Bull has a clear car advantage and is tipped to not just win both championships, but to dominate them.
Things look a bit closer in qualifying where cars like the Ferrari disguise their inherent limitations with the grip of a new tyre over one lap. So Red Bull 'only' has two or three tenths of a second in the pocket in this situation.
But come race day there is nothing close to the Red Bull. At times in Saudi Arabia, those cars looked a second quicker than anything else, and Lewis Hamilton was even moved to say that he has never seen anything so fast go past him.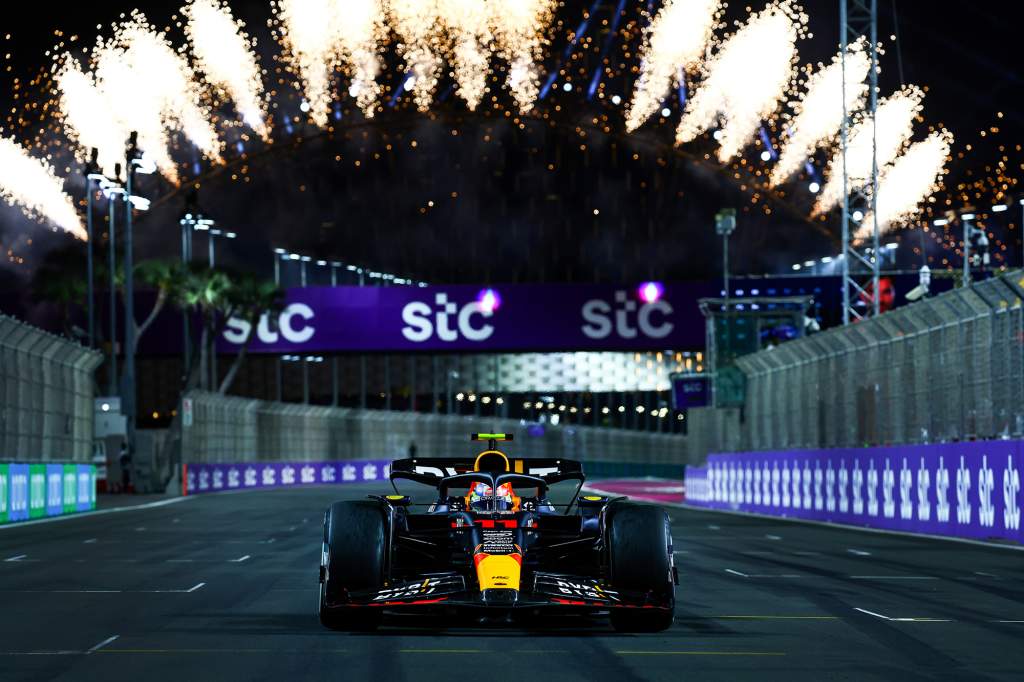 "It was so critical for us to come out of the blocks competitively," said Red Bull team boss Christian Horner in Saudi Arabia.
"We couldn't afford to miss the targets with that limited run.
"You'd never be able to engineer your way out with that handicap.
"We're only two races in, but to have had two 1-2 finishes, and be one point off the maximum score, I don't think we could have ever dreamed about that coming into the season."
This is only further irritating those who felt Red Bull got off lightly with its cost cap breach.
Red Bull has been adamant that breach was just an oversight and by such a small margin as to have a non-existent impact on performance.
But critics view it from the opposite end of the spectrum, with McLaren Racing CEO Zak Brown plainly calling any financial rules breach "cheating", while others felt Red Bull effectively bought an advantage for 2021 and subsequent seasons, for there are knock-on effects from any overspend. Money spent in 2021 did not have to be spent in 2022, and so on.
While it was reasonable to argue Red Bull had got off fairly lightly – for there were much stronger punishments available – this was still a penalty that could have caused problems, and may yet do so. But Red Bull has clearly done a good job to mitigate that, aided by its main rivals dropping the ball.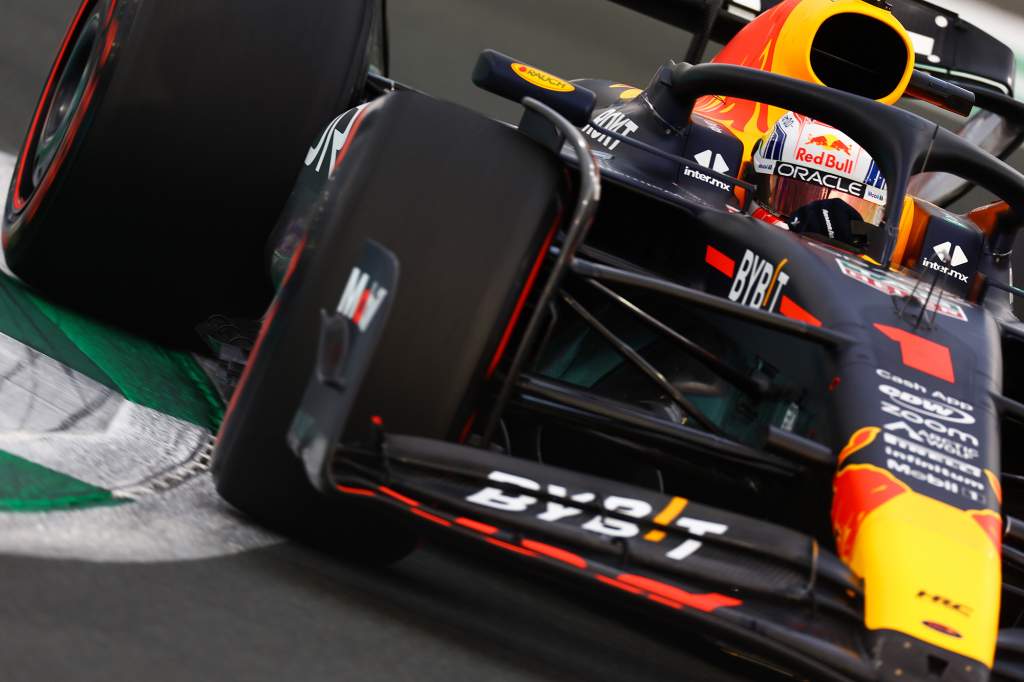 If Red Bull was under pressure, its situation would be more stressful. It could not bank on its current comfortable position being the case, though.
So how has Red Bull managed to start so strongly with so little development time compared to others?
Much as critics have jumped to question whether it can be done legally, there are some more rational factors to consider first.
One is that the RB18 was simply already the best car on the grid. If that concept has a higher ceiling than any other – which, on the balance of 2022, it does – then even if Red Bull's development limitations have actually stopped it from improving the car as much as it could have over the winter, it could still be better than anything else. Especially as other top teams like Ferrari and Mercedes keep tripping up.
The second factor is that Red Bull's advantage in 2022 probably let it switch focus to the 2023 car nice and early. That meant it could use the remnants of its 2022 R&D allowance and cost cap spending to re-do the chassis, take more weight out and make sure it got on top of specific changes like the floor edge height being increased. This frees up 2023 to be focused purely on in-season development and 2024 planning rather than fighting fires with the early RB19.
It's also worth considering that while Red Bull would have already been prioritising efficiency in development because the cost cap demands it anyway, there's no doubt it will have rejigged its working practices to try to mitigate the penalty as much as possible.
"It focuses everybody's minds, it drives efficiency and what we lost in windtunnel time we gained in motivation," Horner claimed in Bahrain.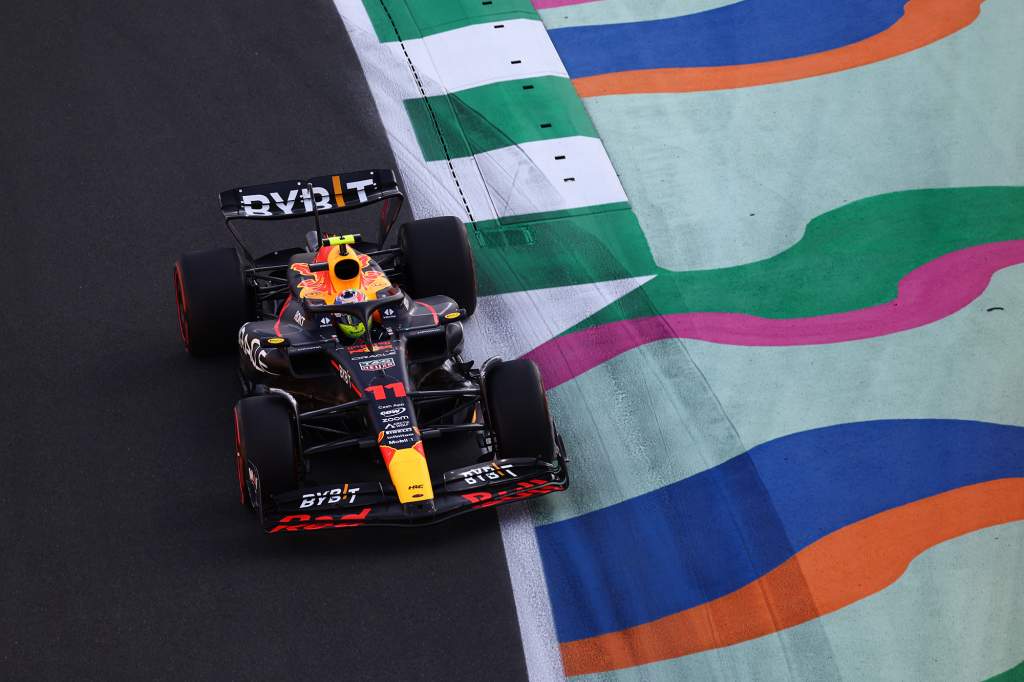 It's also worth noting the penalty only kicked in at the end of October last year. By that time, a lot of the work on the initial RB19 specification would have been completed. So the penalty-impacted development probably fed more into minor refinement of the launch car and then the early-season update packages.
With all that considered, it's possible that there's just no reason for Red Bull to be noticeably struggling yet. Which isn't all that surprising. From the moment the penalty was revealed, there was a feeling that the effects were probably never going to play out until later in the year.
That's when the pressure is really on teams to manage their in-season development against preparing for next season as well.
Red Bull will have been aware of this and probably frontloaded as much work on the RB19 as possible, with a clear target: win as much as possible now, build a big margin, and then be so far in front that it doesn't matter if it starts to be out-developed.
That's how Red Bull will want to manage this. It may yet get caught this season, if it struggles to find a way to finish 2023 strongly without compromising the 2024 car, but that wouldn't impact the championship itself. It might just impact the narrative race by race as more teams start fighting for poles and victories.
Red Bull will care less about that if it has the titles in the bag and can also make sure its limited resources are focused more on 2024.
If that's the case, by the end of October this year, when it is entitled to its full development allowance again, the cost cap penalty will be a distant and – to the delight of Red Bull, and fury of those who feel it has got away too lightly – a largely irrelevant memory.