The Red Bull Formula 1 team has unveiled the special fan-designed livery Max Verstappen and Sergio Perez will run at this weekend's Miami Grand Prix.
Members of Red Bull's The Paddock loyalty programme are being given the chance to design one-off colour schemes for the 2023 season's three F1 races in the United States.
Graphic design student Martina Andriano from Argentina won the Miami contest with her design that brings additional light blue and pink lines into the car's colour scheme.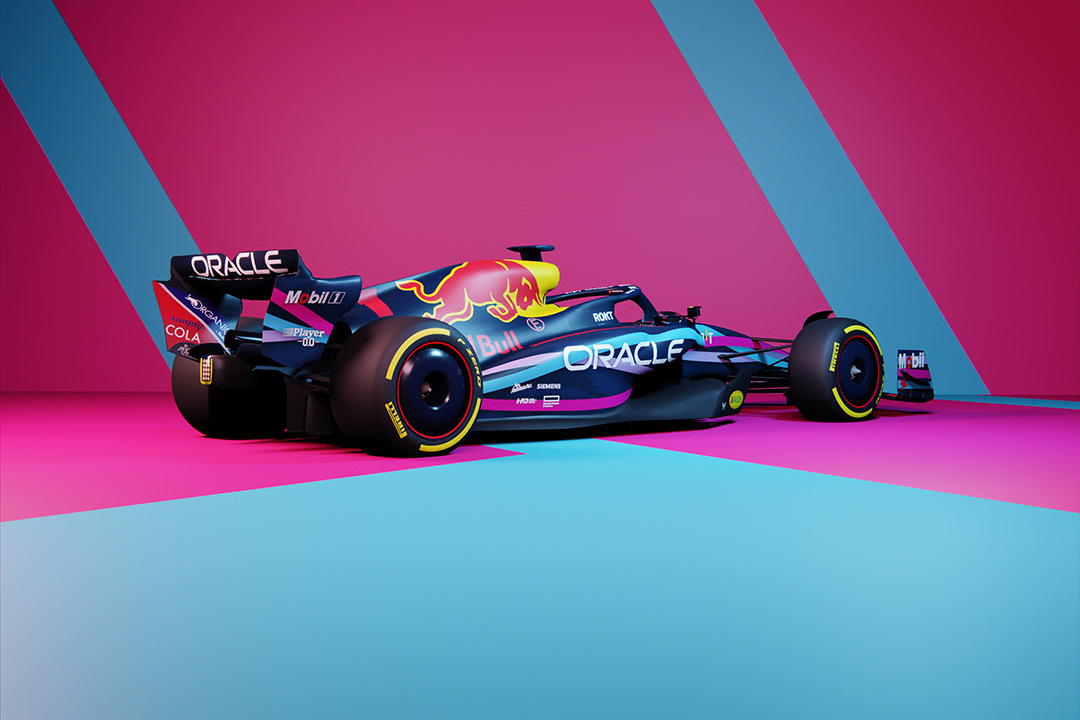 "The first thing I thought about when I started my design was how the air flows through and over the car, then how it moves and how fast it is and that is where my inspiration came from," she said.
"Then, of course I wanted to represent Miami and Miami's race so all of that was the inspiration."
---
RED BULL'S PAST ONE-OFFS
Red Bull has run more special one-off liveries than most teams over the years, with those cars' results ranging from victories to absolute disasters.
THE FILM PROMOS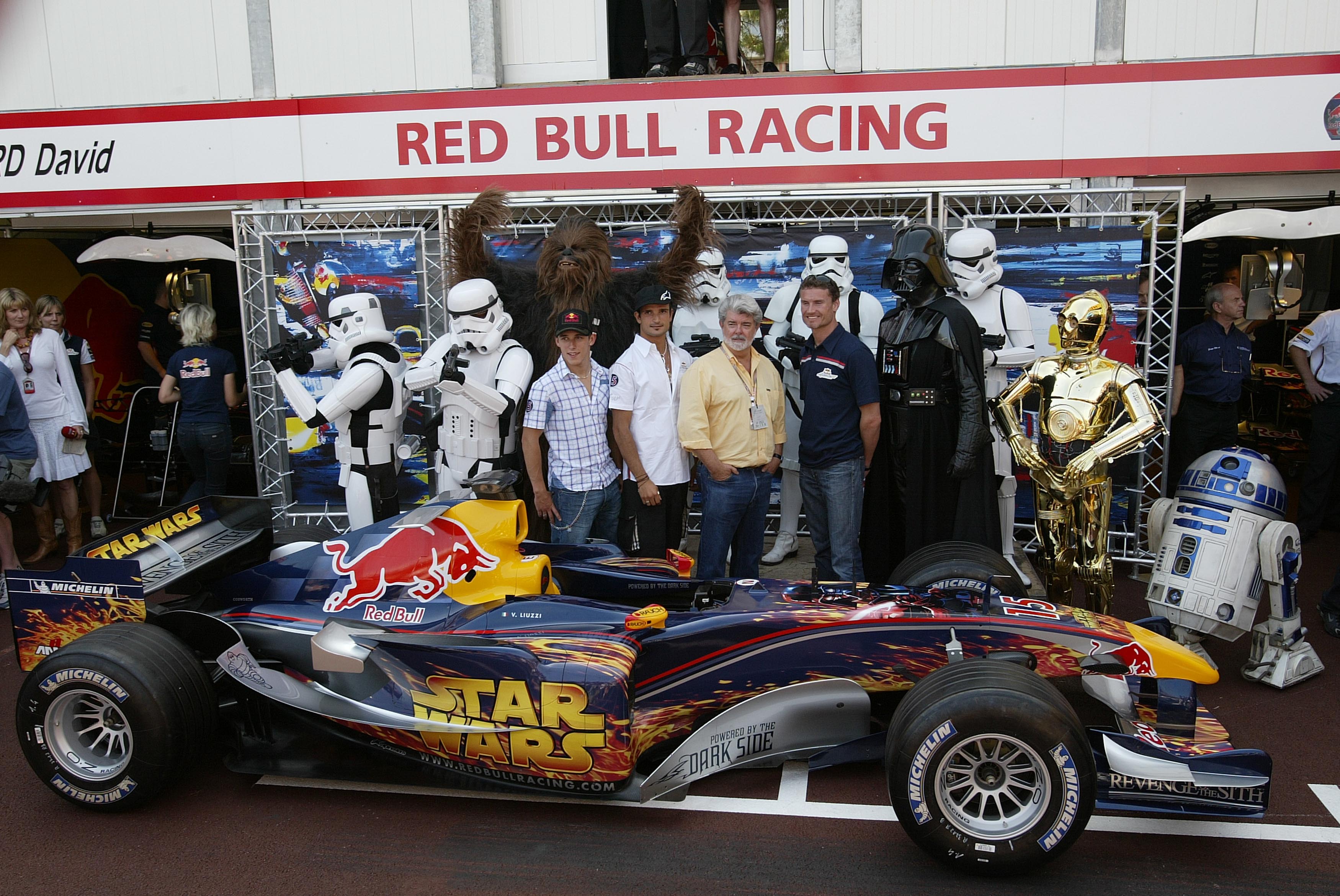 It teamed up with major films for its first two Monaco Grands Prix, promoting Star Wars: Episode III – Revenge of the Sith in 2005 and Superman Returns a year later.
While both David Coulthard and Tonio Liuzzi retired damaged Star Wars cars from Red Bull's first Monaco GP, the Superman livery coincided with a famous success.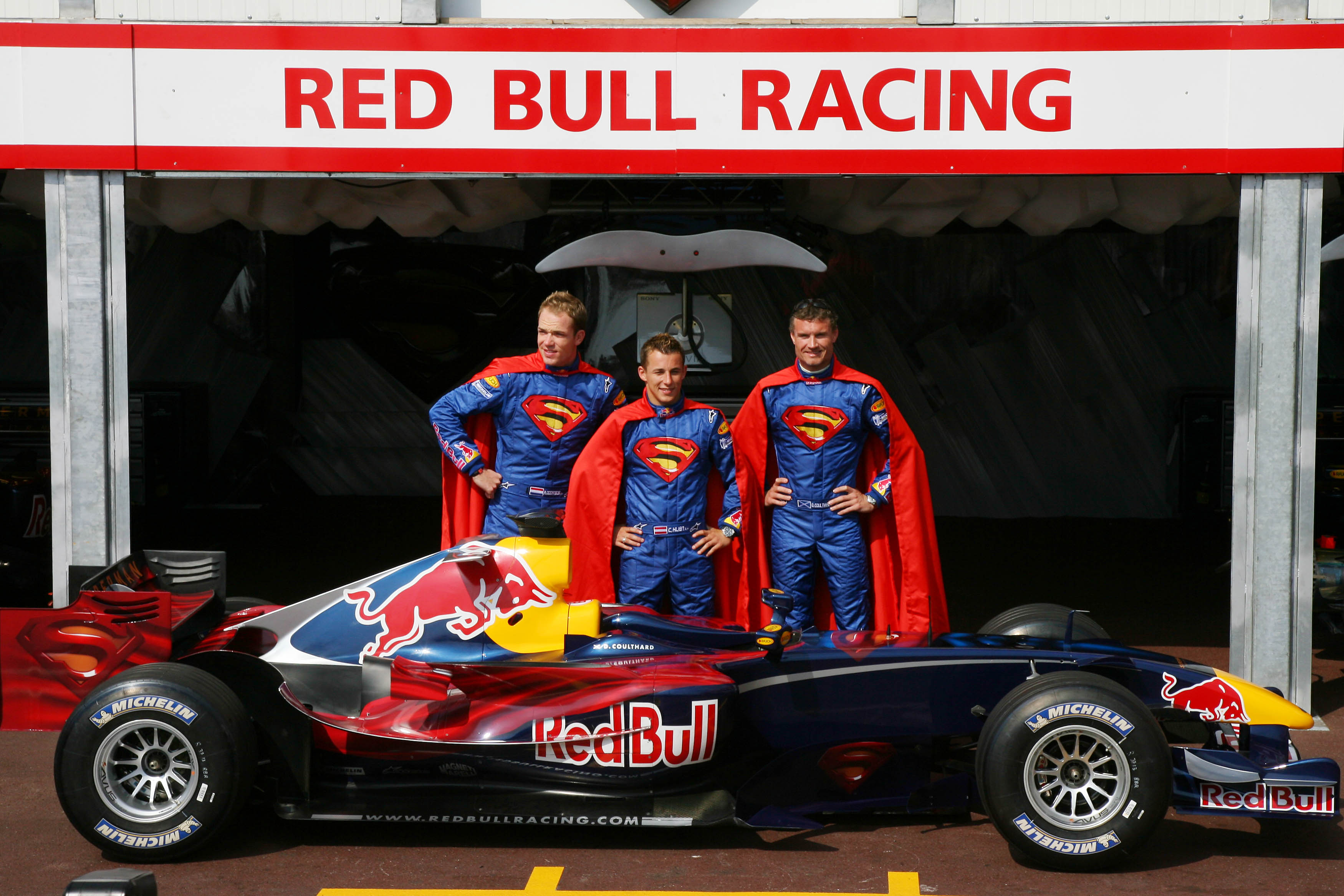 After an excellent qualifying performance, double Monaco winner Coulthard benefited from a little attrition ahead to take the Red Bull team's first ever F1 podium in third – and then celebrated with a Superman cape on the podium.
THE CHARITY SPECIALS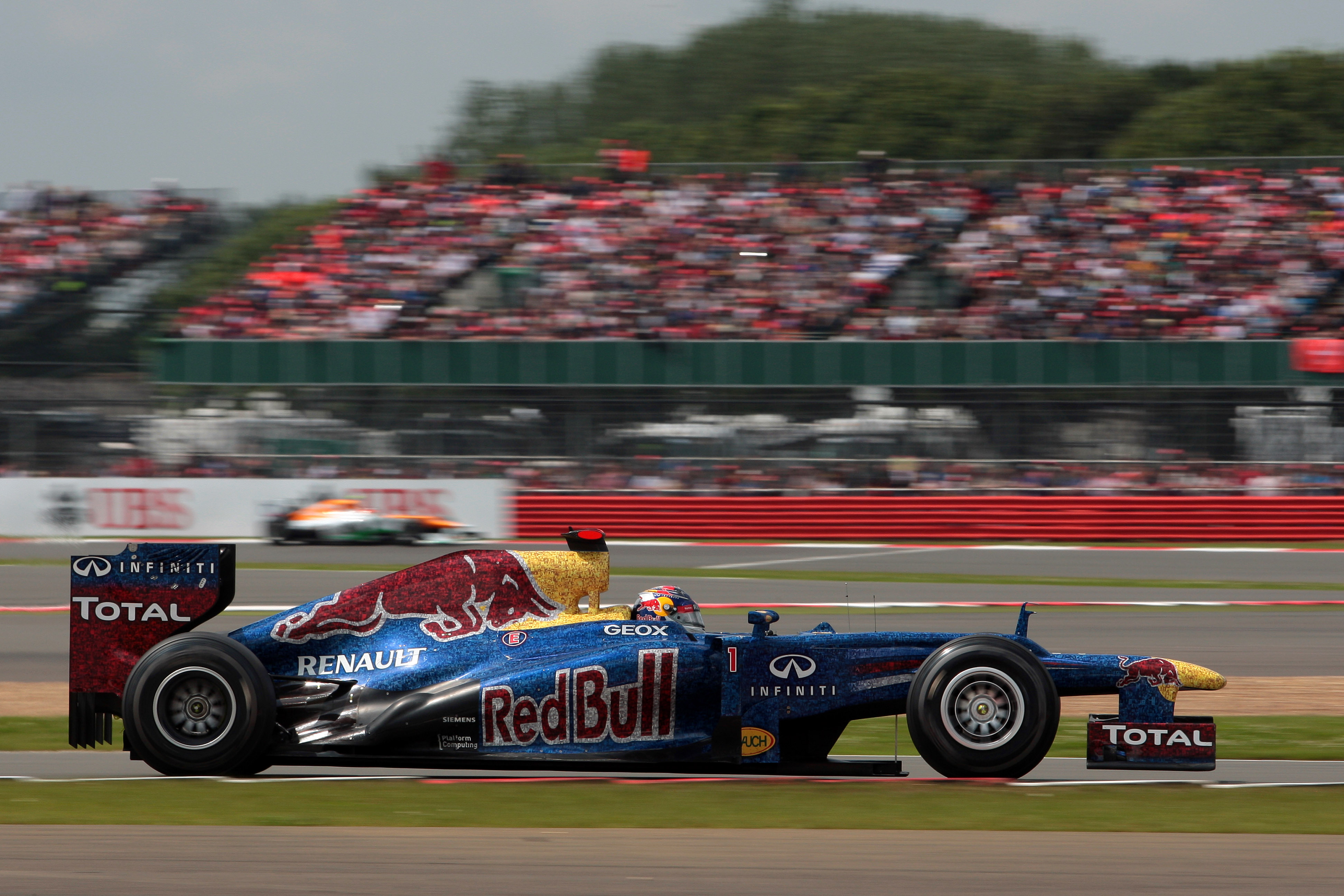 The Miami livery is just the latest in a series of Wings for Life specials that Red Bull has put together to raise funds for its spinal cord injury research foundation.
Two of them were designed around pictures of the faces of fans who'd donated towards the cause – the 2012 British GP version (above) melded into the standard Red Bull livery rather more subtly than the 2007 edition (below).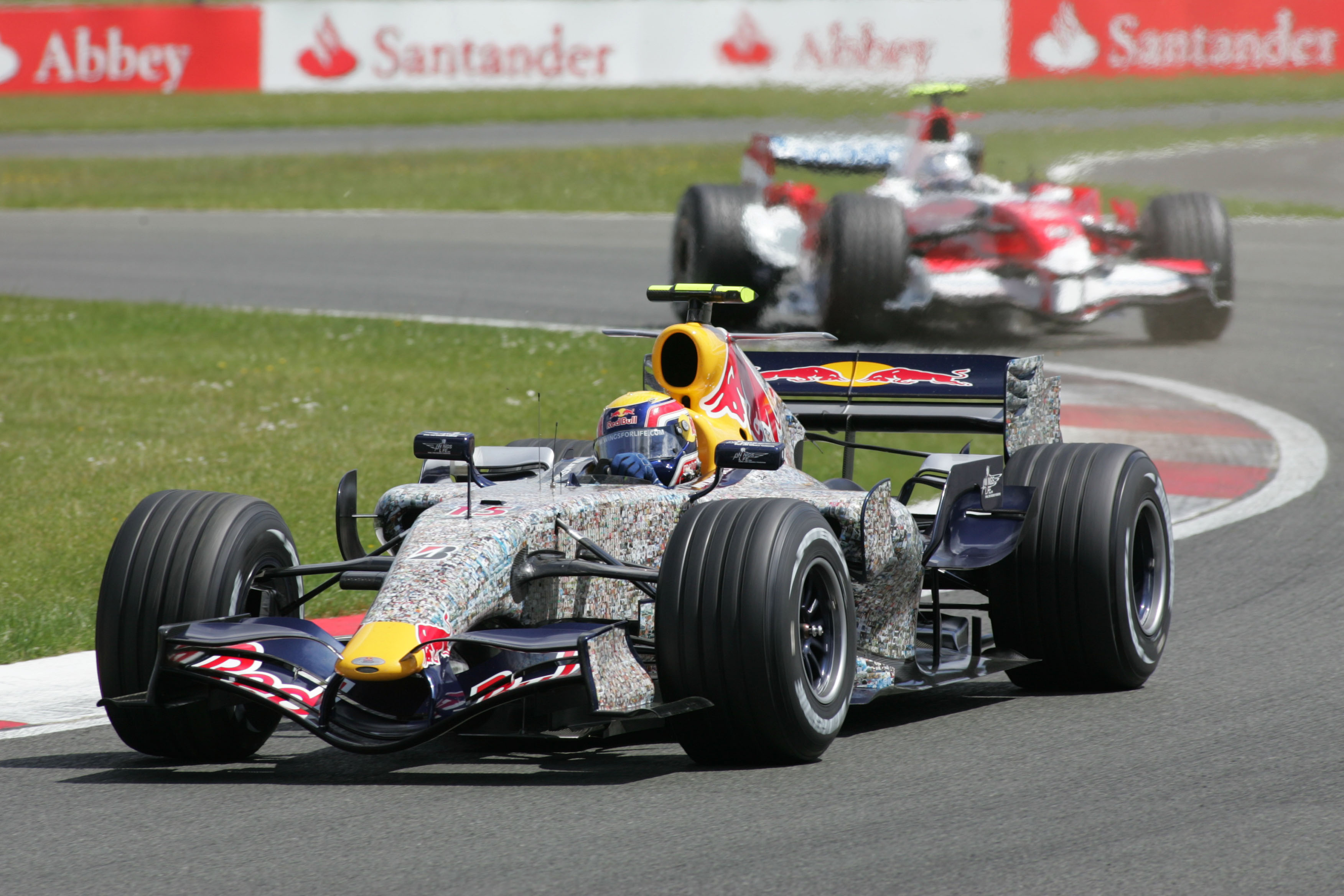 The 2012 car was also much more successful. In the middle of Red Bull's first run of F1 titles, it won at Silverstone thanks to a late Mark Webber move on Fernando Alonso's Ferrari. Its 2007 'face car' wasn't competitive enough to score at Silverstone.
Coulthard also ran a special Wings for Life livery to mark his last ever F1 start at the 2008 Brazilian GP.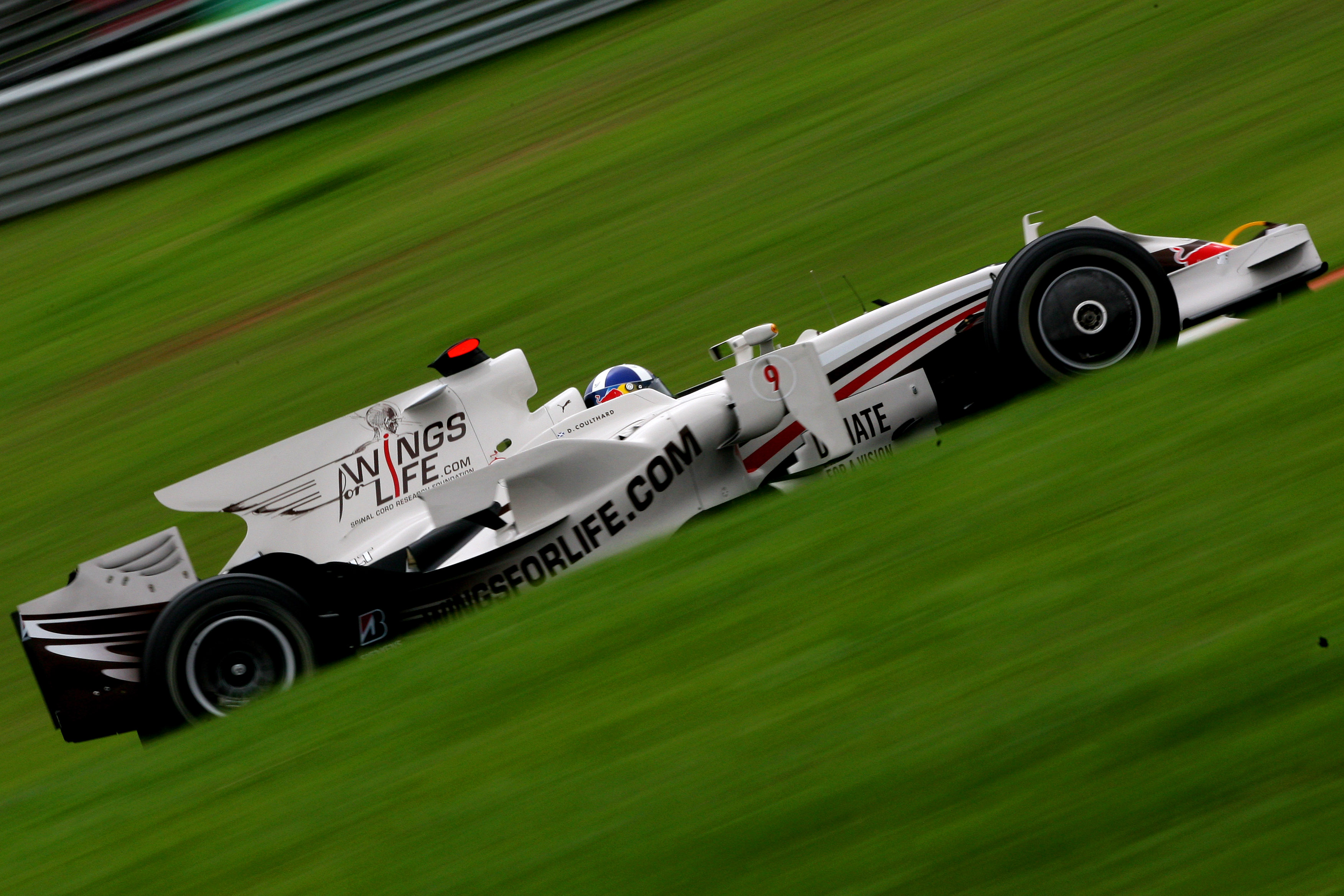 But he didn't get beyond the first corner, his final F1 race ironically ruined by the team that gave him his original F1 break 14 years earlier as he was punted by one Williams driver (Nico Rosberg) and collected by another (Kazuki Nakajima).
THE HONDA TRIBUTE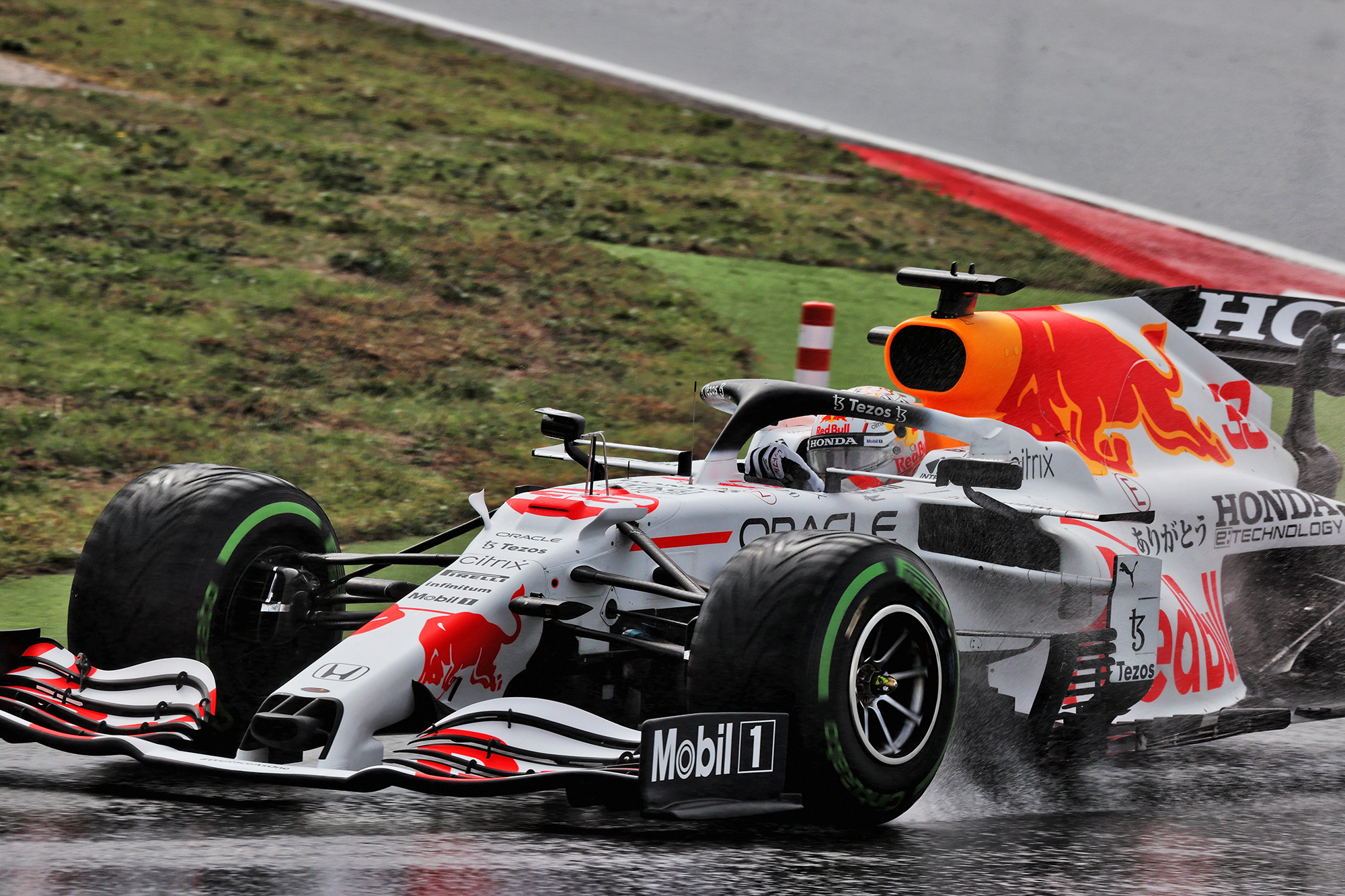 The continuing ripples of the COVID pandemic meant no Japanese GP in (sort of) Honda's F1 farewell season in 2021, but a special Honda livery was adopted for the Turkish GP that took Suzuka's place.
Though Mercedes won at Istanbul with Valtteri Bottas, Verstappen's second place took him back into the championship lead over Lewis Hamilton that weekend.
THE TEASES
One-off specials aside, Red Bull Racing's had relatively little livery variation during its two decades in F1 so far.
There have been moments when it's hinted that a big change is coming to its standard colour scheme, but the variety has been limited to shakedowns and tests.
THE DRINKS CAN VERSION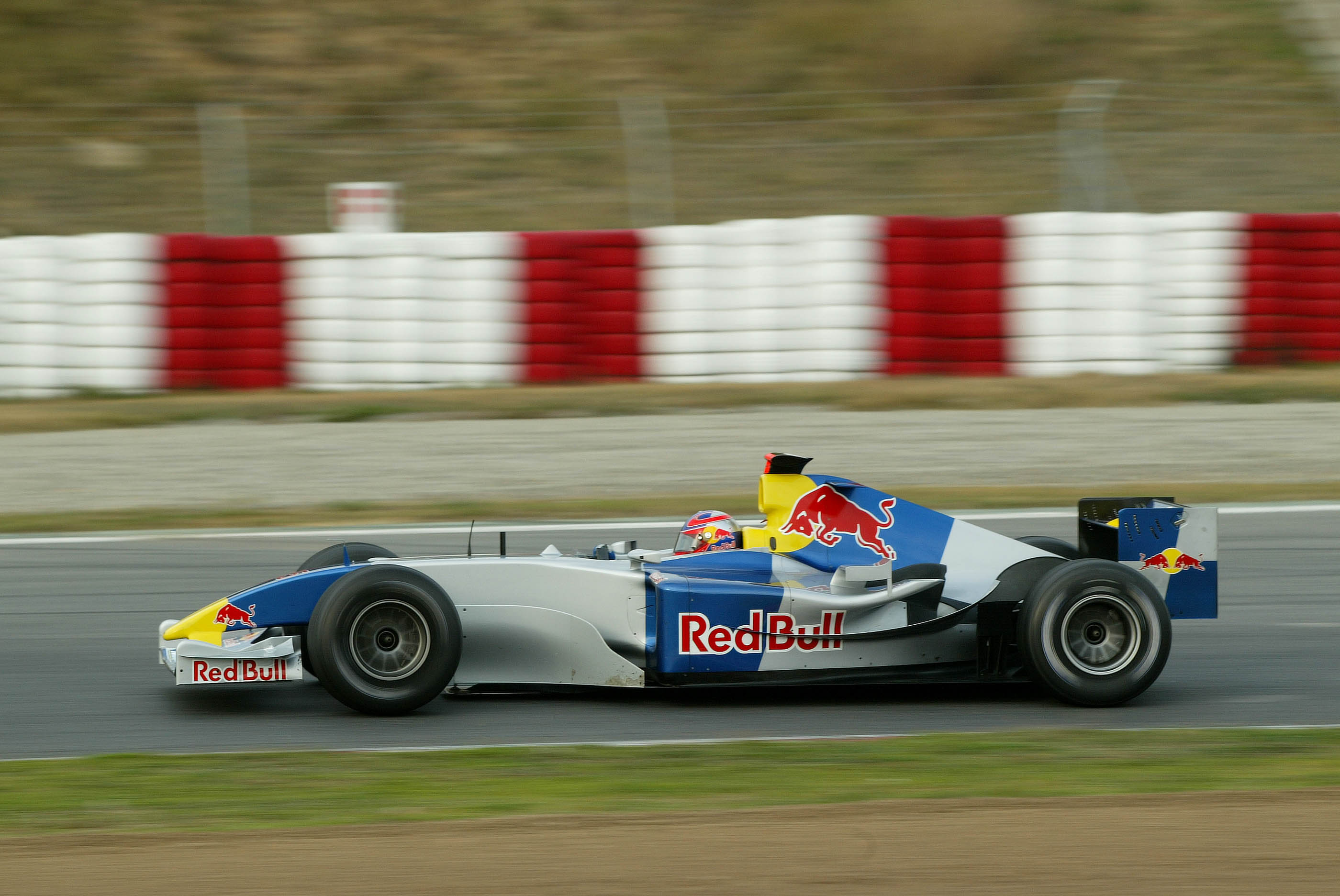 Red Bull was the title sponsor of Sauber for a long time – and even held a stake in the team for a while – before it bought Jaguar at the end of 2004.
And if it wanted to signify its shift from sponsor to fully-fledged team owner in F1 with a new identity, it had a ready-made livery change option available in the form of its drinks can design.
It seemed obvious, but Red Bull has never actually raced a car in the colours of one of its cans.
The only time we've seen what that would look like was over the winter of 2004-5, when it hastily rebranded the Jaguars it inherited for use in testing.
When its definitive 2005 Red Bull car was revealed, it had a look that could be traced all the way back to the 1995 Sauber.
THE CAMO-BULL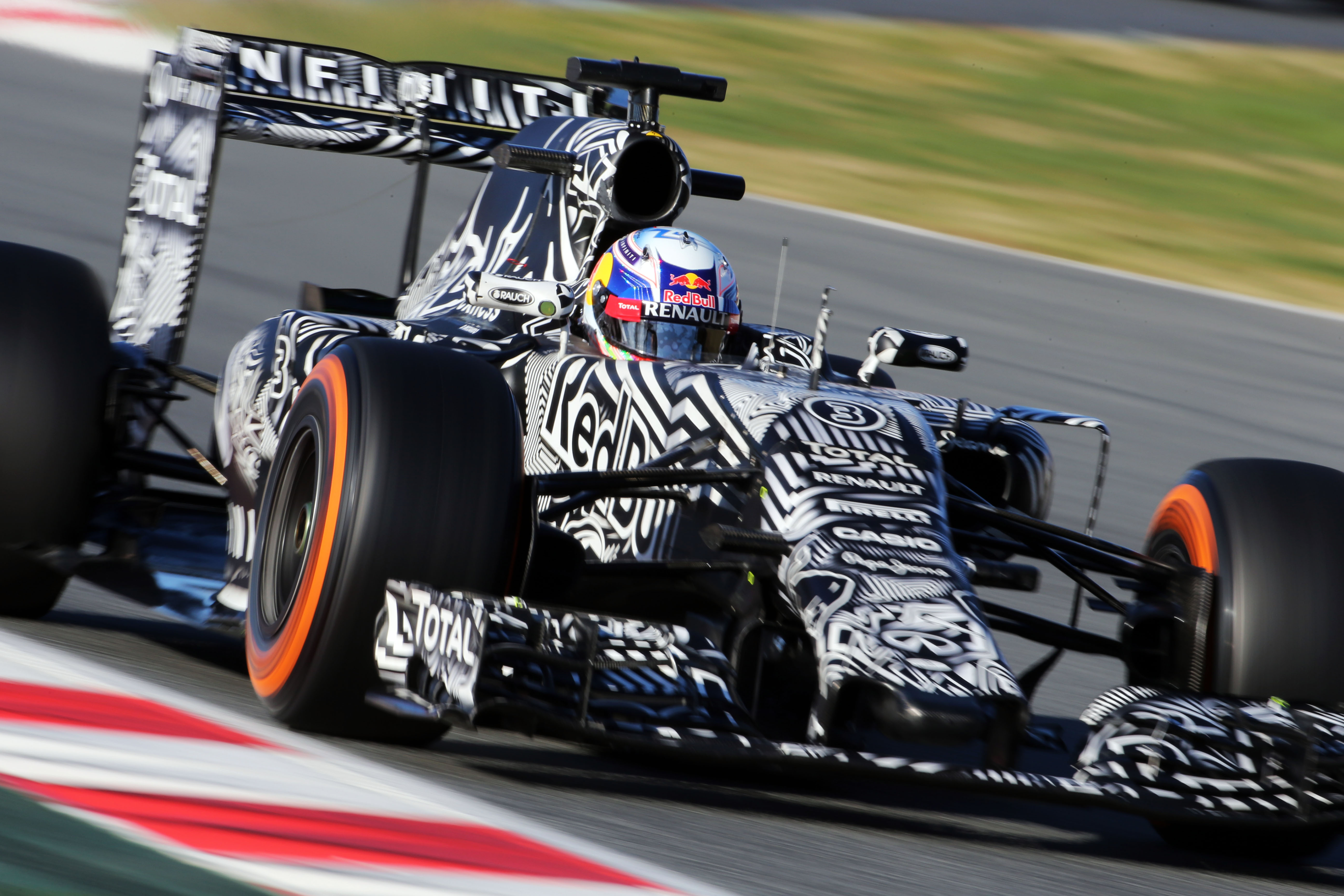 Red Bull's 2015 car broke cover at testing in a mock-camouflage livery similar to what you'd expect to see on a prototype road car when it's pounding round the Nordschleife before release.
Red Bull was happy to play up suggestions that it was an attempt to disguise the car's secrets during testing, but ultimately this was a clever marketing move to generate some attention.
The idea came from a crash helmet Sebastian Vettel used at the Italian Grand Prix in 2014, although his departure from the team over the winter meant he never got to drive with the livery.
Team boss Christian Horner promised that people calling for the team to race with the camouflage wouldn't be disappointed when they saw Red Bull's definitive 2015 car, but whatever the team supposedly had planned for the season must have been accidentally deleted from its servers.
All Red Bull did with its normal design was add its own name to the side of the chassis.
THE SHAKEDOWN SPECIALS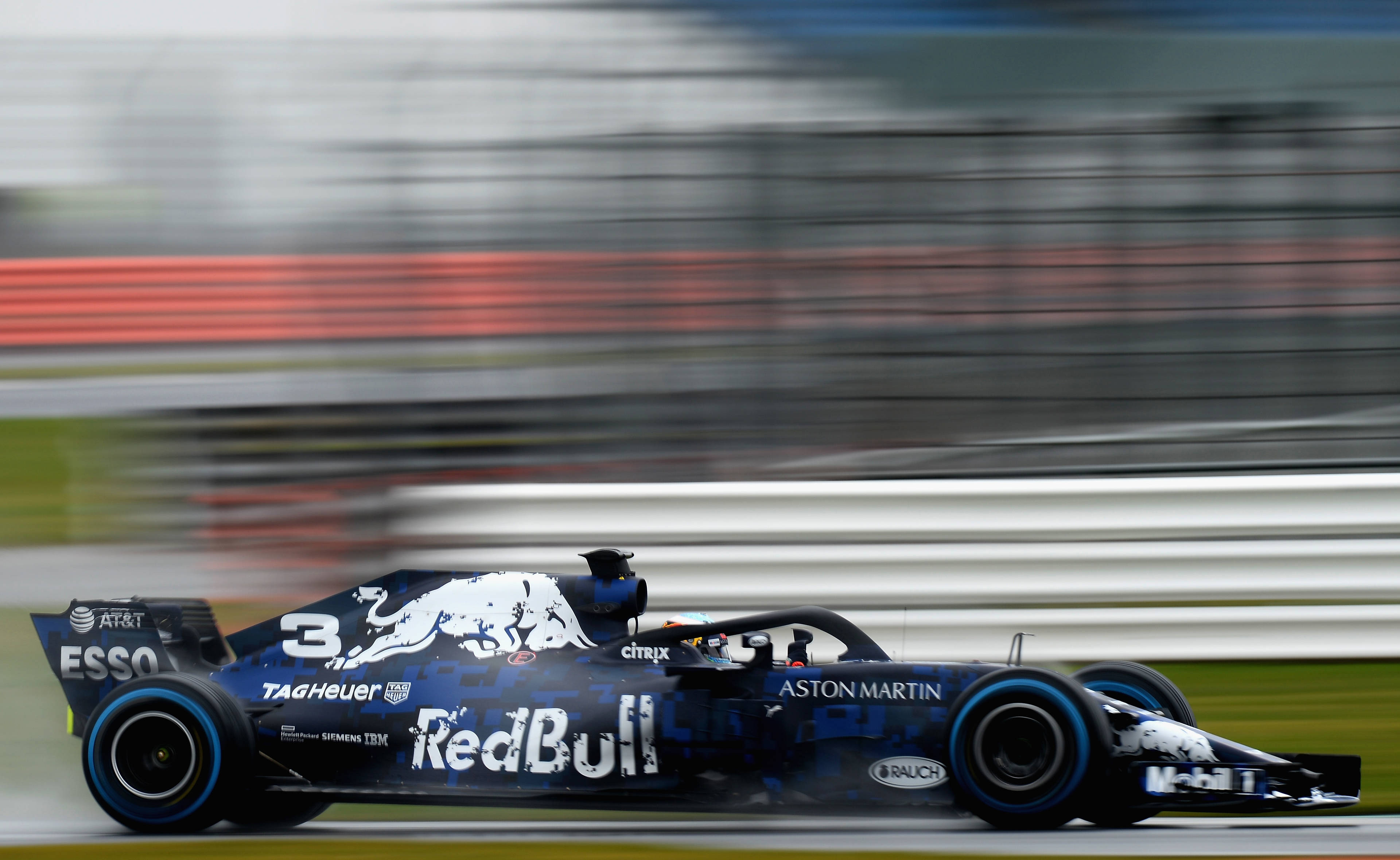 Red Bull has repeated the trick a couple of times since then, running new cars for the first time in special liveries for their shakedowns in 2018 (above) and 2019 (below).
But both times it switched back to its traditional colours when proper testing began.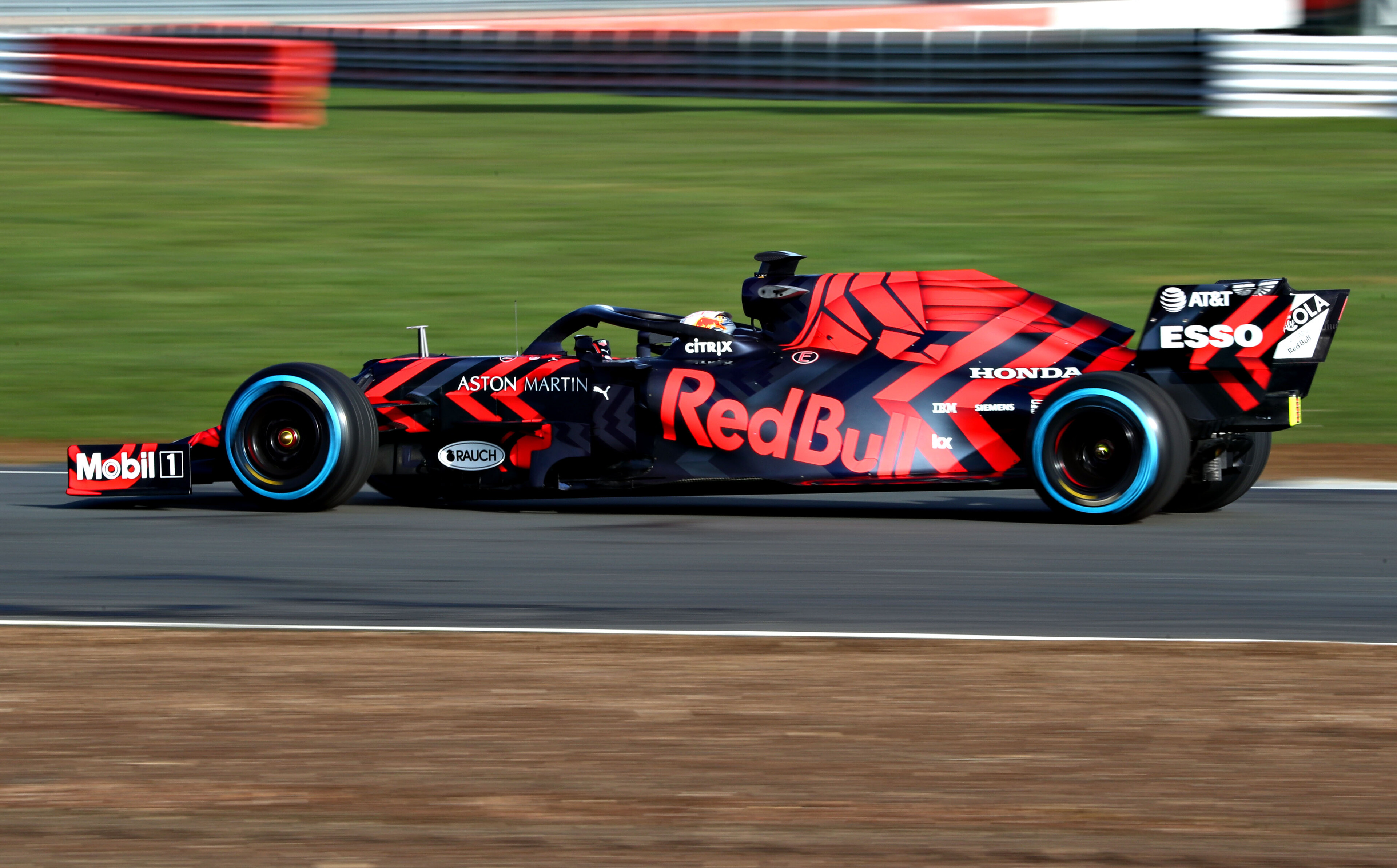 THE DOODLE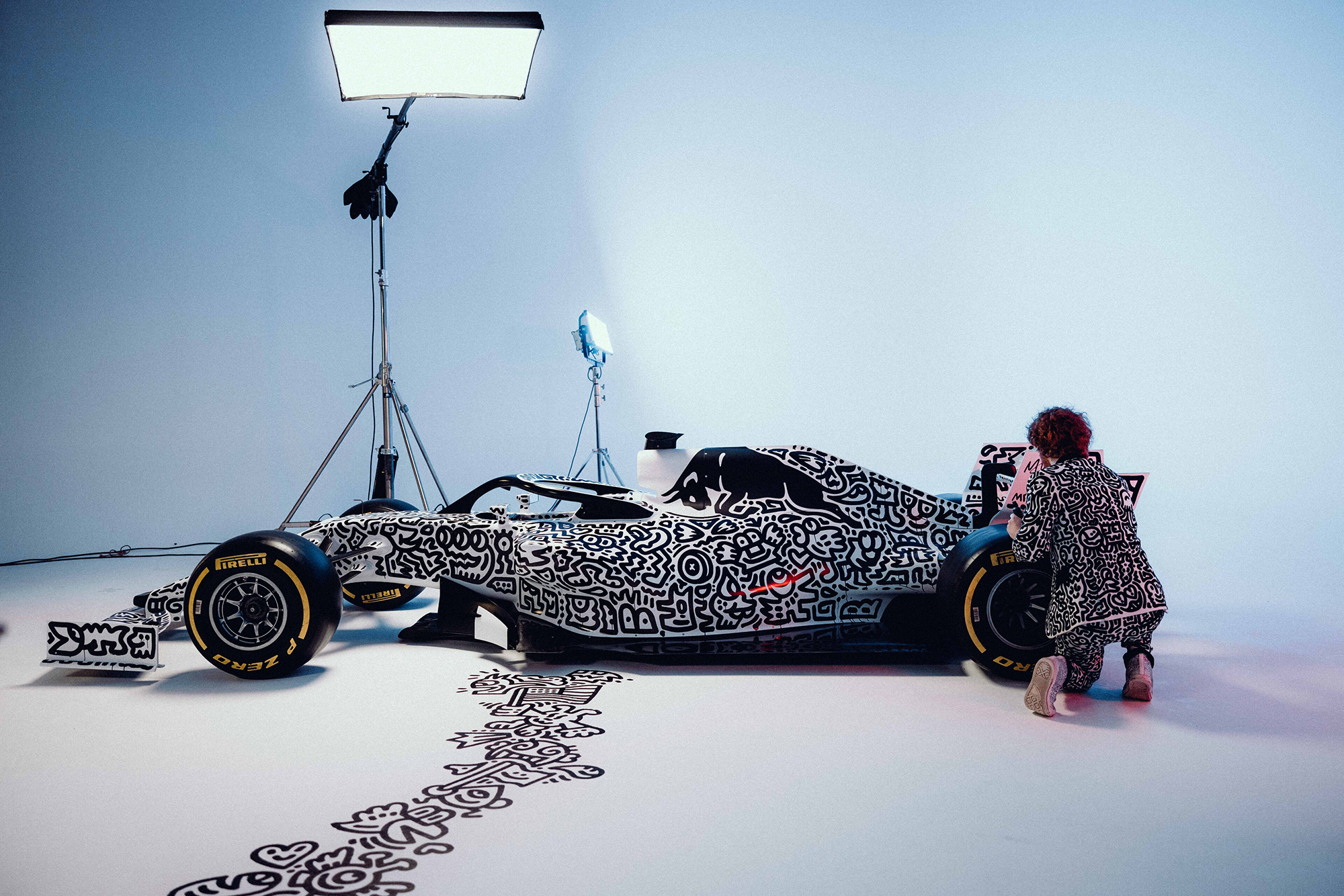 Red Bull raised fans' curiosity this year with a January tweet of a plain car render and a reference to a 'blank canvas'.
That turned out to be a teaser for the Miami livery competition, which was also promoted by letting artist Mr Doodle loose on a 2018 RB14. The resulting creation was auctioned to raise money for Wings for Life.