The fates of Red Bull's Formula 1 operation and Porsche's desired entry for 2026 are intertwined and could significantly shift the long-term landscape of the championship.
Audi's announcement of an engine programme, ahead of a likely deal to buy the Sauber team later this year, was a surprise only in the sense that it jumped ahead of a long-mooted tie-up between Red Bull and Porsche in terms of being confirmed.
Porsche's own entry with Red Bull, alongside a possible purchase of 50% of the Red Bull Technology company that builds Red Bull Racing's cars, has been treated as a formality for months.
It is now the subject of intense paddock speculation, as is the fate of the Red Bull empire built by Christian Horner and Helmut Marko.
Horner has continued to downplay the status of a Red Bull/Porsche deal for some time. While this was initially dismissed as no more than careful, corporate PR speak, it seemed to shift before the summer break.
When there was a leaked document in Morocco that confirmed Porsche's intentions with Red Bull prior to the Hungarian Grand Prix, for example, we read between the lines of the comments that followed from Horner. The future of the organisation was the priority. Porsche was considered an added luxury.
He sounded like someone starting to protect what he (under the Red Bull name) has built. And there have since been repeated suggestions that Horner, Marko and technical chief Adrian Newey might not just be ambivalent towards a Red Bull-Porsche deal but in fact are against the idea – although Horner still refers to there being "constructive discussions with Porsche".
"Obviously, we're pushing ahead with Red Bull Powertrains," said Horner.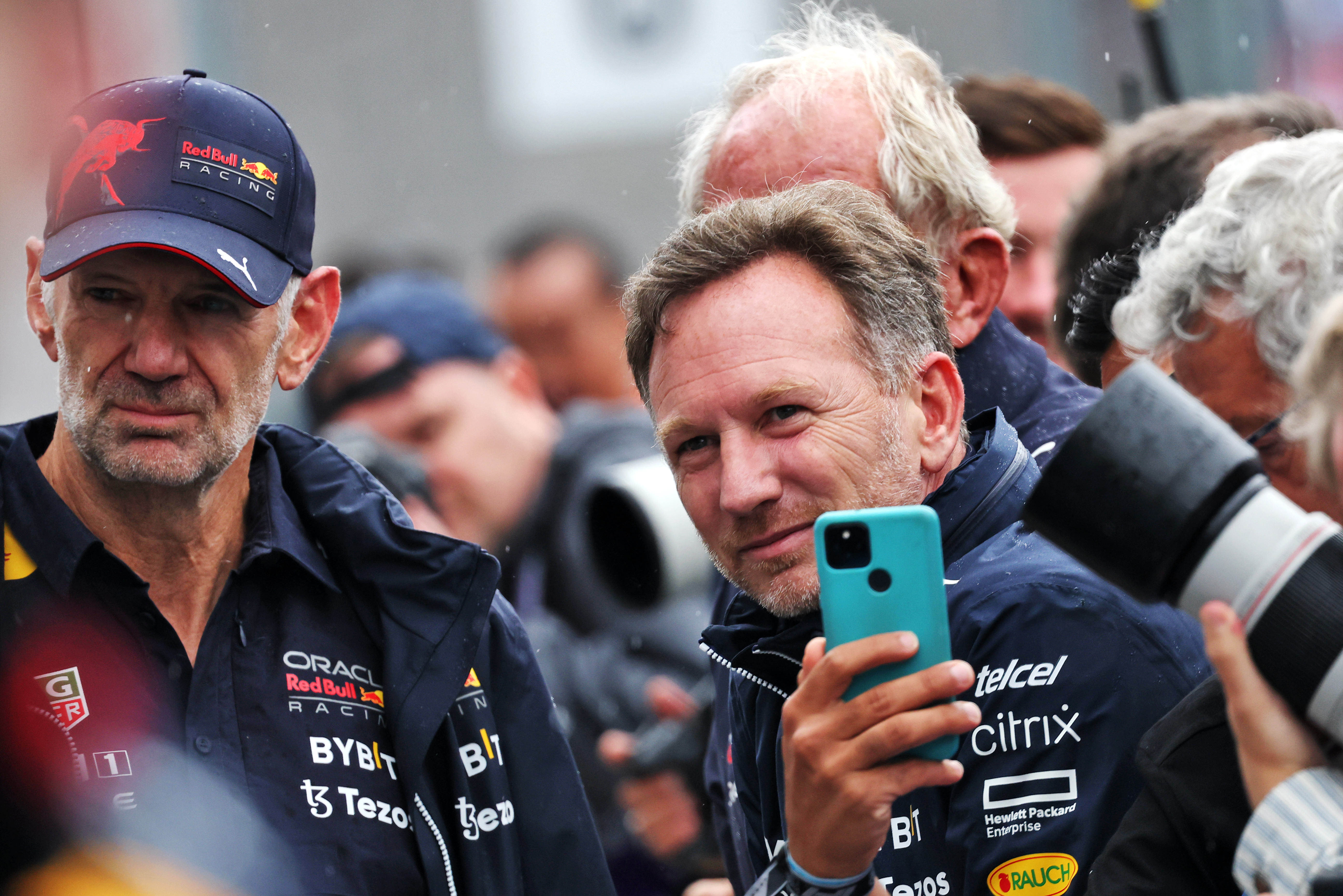 "They fired up the first engine prior to the summer break. 2026 is still a while away. We have plenty of time, and of course, strategically, we will have to do what's right for the team and for the company.
"Obviously that's between the shareholders. And there's constructive discussion ongoing obviously with Porsche."
The futures of the current Red Bull Racing/Technology top brass (Horner and Marko in particular) would have to be considered uncertain in a world where Porsche owned half of the entry and called half of the shots.
Having done things their way for so long, would equal billing appeal to those involved? Red Bull would be turned from an organisation with the might of a manufacturer and the flexibility of an independent to one that was constantly at the mercy of a board in Germany.
It is understood that the Red Bull/Porsche talks have been driven by Dietrich Mateschitz. Whereas the Milton Keynes side would rather work alone or continue with Honda, the manufacturer that made Red Bull Racing a title-winning team again. Honda is open to the idea of a new engine programme for 2026 but has indicated it would like something more than just being an engine supplier again.
Whether a Honda project would be compatible with Red Bull Powertrains is unclear. Honda has never seemed particularly keen on open technology sharing, even if the infrastructure at Red Bull is now sufficient that Honda could presumably reduce some of the financial and technical burden at Sakura.
And that would still seem at odds with a key logic behind the Red Bull Powertrains investment, namely that it brings the entire Red Bull project onto the same campus.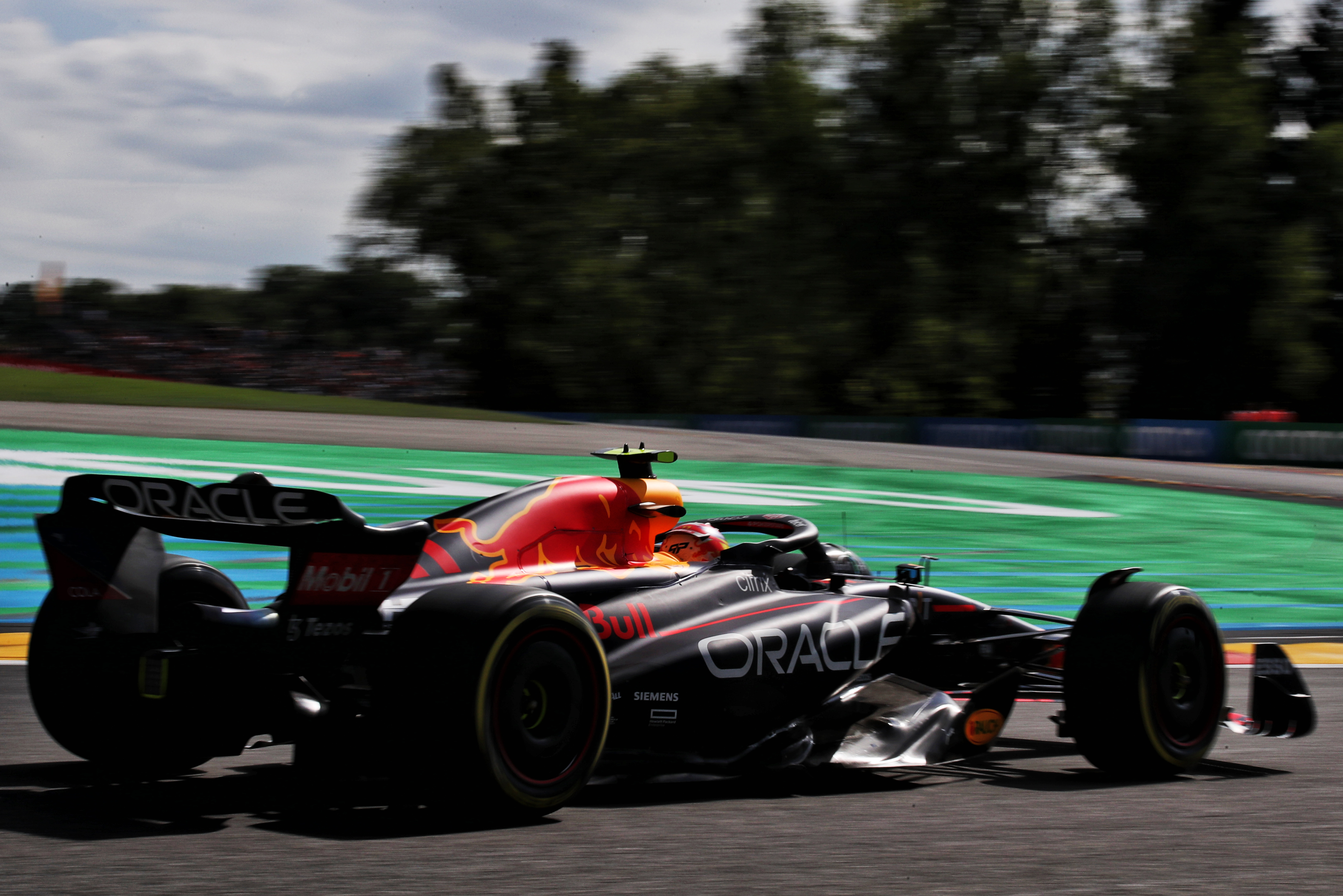 "For 2026, nothing is fixed," said Horner when asked about the prospect of working with Honda.
"Red Bull Powertrains is established, we have more than 300 people recruited. So, that is our path."
Horner suggested that there is no real divide when it comes to internal conversations at Red Bull about what to do because it "fundamentally won't change anything".
His argument is that the company set-up is such that Red Bull Racing and Red Bull Powertrains will control their own destiny regardless of whether it's a solo project, one with Porsche, or one with Honda.
But while that's true on the surface, it's obvious that those various directions would play out very differently in terms of details. Unless Porsche relented, a sale of shares was not considered the right move by Mateschitz, and Horner succeeds with the proposal of just having Porsche join on an engine-only basis.
What Red Bull does could therefore have huge ramifications. And it is unclear exactly how much is in play.
That Mateschitz was keen for the Porsche deal in the first place is a clear suggestion he is looking at something of an exit plan. Mateschitz is the only reason Red Bull has built such a massive F1 presence but, at 78 years old, he will not continue forever. And it is said that the Thai side of the Red Bull ownership will assume 100% control when Mateschitz is no longer around.
So perhaps Mateschitz is looking to settle the future of the F1 empire that bears his company's name while he still can. Especially as, in addition to the alleged uncertainty within Red Bull Racing about a future with Porsche, there are rumours AlphaTauri is for sale.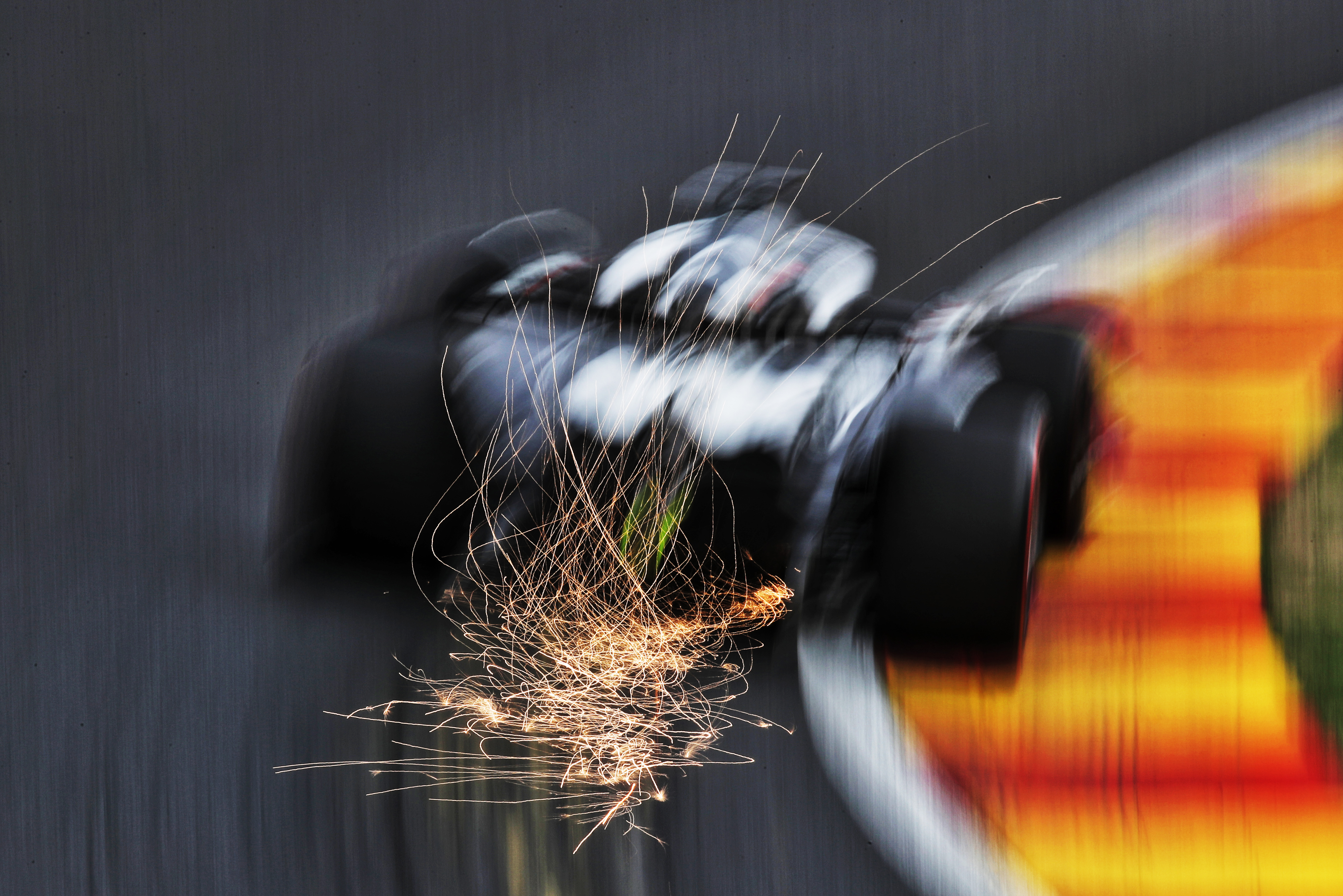 This could make recent links between AlphaTauri and Colton Herta more more comprehensible – if AlphaTauri is to be sold, the Andretti camp that is so desperate for an F1 entry would be an obvious interested party. And so putting Herta in that team in anticipation of Andretti Global's full takeover would make a great deal more sense than Red Bull simply deciding to let someone of Pierre Gasly's calibre go to take a quick but erratic rookie from IndyCar instead.
Ultimately, what looked like a straightforward plan to future-proof Red Bull could now have massive and far-reaching consequences throughout F1.
If the eventual decision is to bail out of the deal we've all been waiting for then first and foremost it's a problem for Porsche, given its intentions have been based around tagging onto an existing facility and making whatever financial and technological contributions it can thereafter.
While a party like Williams would likely be very interested in picking up Porsche as a team partner, there would be the small matter of what Porsche does for an engine. Last week, Audi confirmed what we already knew: Porsche won't build its own in Germany. There isn't a facility there capable of doing that, even if Porsche could be open to the same commitment as Audi has made.
It means the much-feted Porsche entry could well become ill-fated. Especially as while time is on Red Bull's side, it isn't on Porsche's.
There's a mid-October deadline for power unit manufacturers to sign up if they want to have the right to vote on regulatory matters for 2026. Miss that and Porsche would only be able to enter F1 with, potentially, one hand tied behind its back as a glorified sticker on someone else's engine.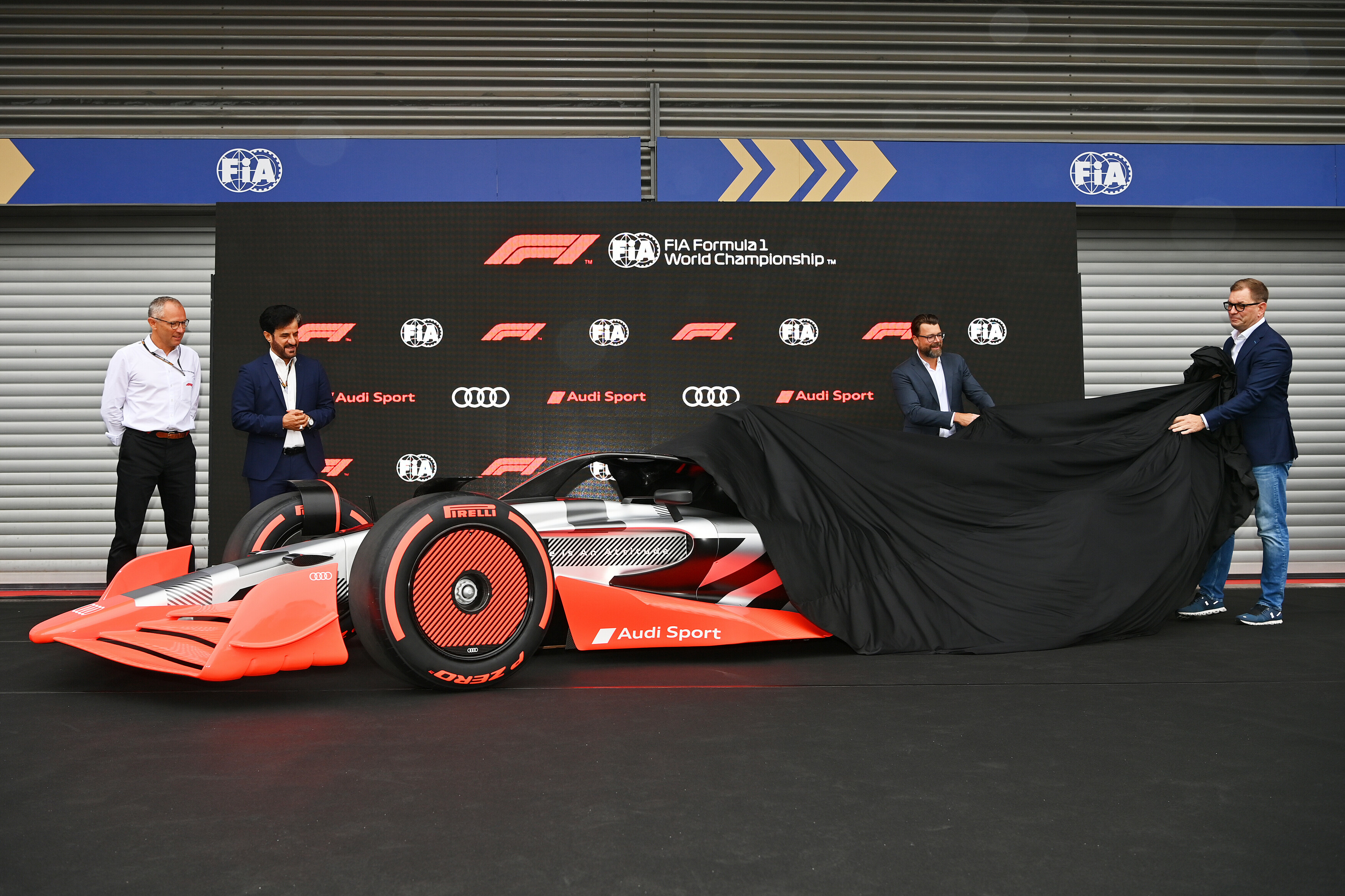 If being a Red Bull engine partner in name only is no longer appealing to Porsche, perhaps the solution would be for Porsche to piggy-back onto its sister brand Audi instead, and that engine is then supplied to both Volkswagen Group entries. But Audi said only last week that the key reason for wanting separate projects is that the same engine in two different cars was an undesirable compromise.
A Porsche-badged Audi engine in the back of a lesser team would be far less glamorous than the equal-stakes Porsche-Red Bull coalition that has been the target. The question is whether that would be considered a better outcome than not entering F1 at all.
Only a massive variable seemed capable of scuppering Porsche's F1 interest this time. If it came from within the organisation Porsche thought it was on the brink of a deal with, that would be an irony far from appreciated within the company – nor the upper echelons of F1, who worked so hard for this to happen.
Losing the Red Bull deal (in whatever form it could take) would be more than just a complication for Porsche. It could leave its F1 return dead in the water.