Christian Horner is adamant no "senior members" of Red Bull Racing will join Formula 1 rival Ferrari as part of a "hostage exchange" to free up Laurent Mekies to join AlphaTauri.
Following the news that Ferrari sporting director Mekies has agreed a deal to be team principal of AlphaTauri next year, Ferrari made it clear he has a long-term contract and negotiations are still required to release him from that.
Ferrari is understood to be willing to free Mekies from a lengthy period of gardening leave on the right terms, with one suggestion being that Red Bull does the same for personnel that are believed to be joining Ferrari.
It is believed to be correct that Ferrari has recruited some members of Red Bull's technical team to bolster its ranks as it bids to catch up to its rival, but The Race understands they are not senior figures.
Horner seemed to support this on Friday at the Miami Grand Prix, although he suggested Red Bull will not be held to ransom to ensure its sister team get its team principal for 2024 as it has targeted.
"Again, as usual, there's plenty of speculation," said Horner when asked by The Race to comment on talk of Red Bull allowing some members of its technical team to leave in return for Ferrari granting Mekies a quicker exit.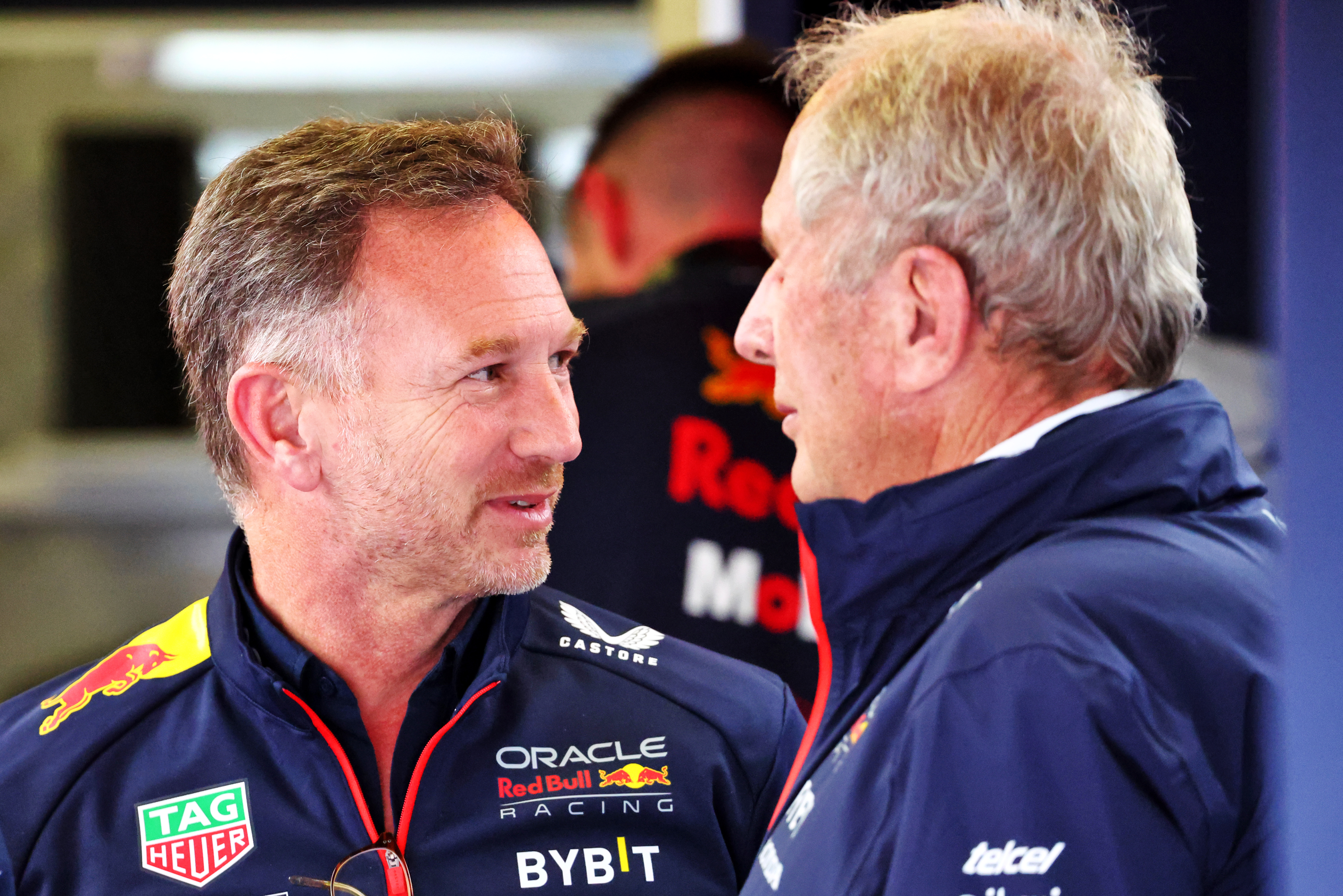 "Will there be a hostage exchange for Laurent Mekies? Well, we don't have any hostages.
"So, in terms of personnel moving to Ferrari, certainly at a senior or medium level there's nothing planned."
It has been reported that Ferrari has attempted to poach various senior technical personnel.
This supposedly started with a failed move for now-Aston Martin technical director Dan Fallows, while current Red Bull technical director Pierre Wache and head of aerodynamics Enrico Balbo have been named as recent targets.
However, Horner effectively confirmed rumours that he had discussed this with both Wache and Balbo in Baku, and was assured it was incorrect.
"Individuals that have been mentioned in connection with Ferrari came to see me last week and mentioned their disbelief in some of these rumours," said Horner.
"But it's Formula 1. That will inevitably happen.
"But there's no plans for any senior members of our team to be joining Maranello."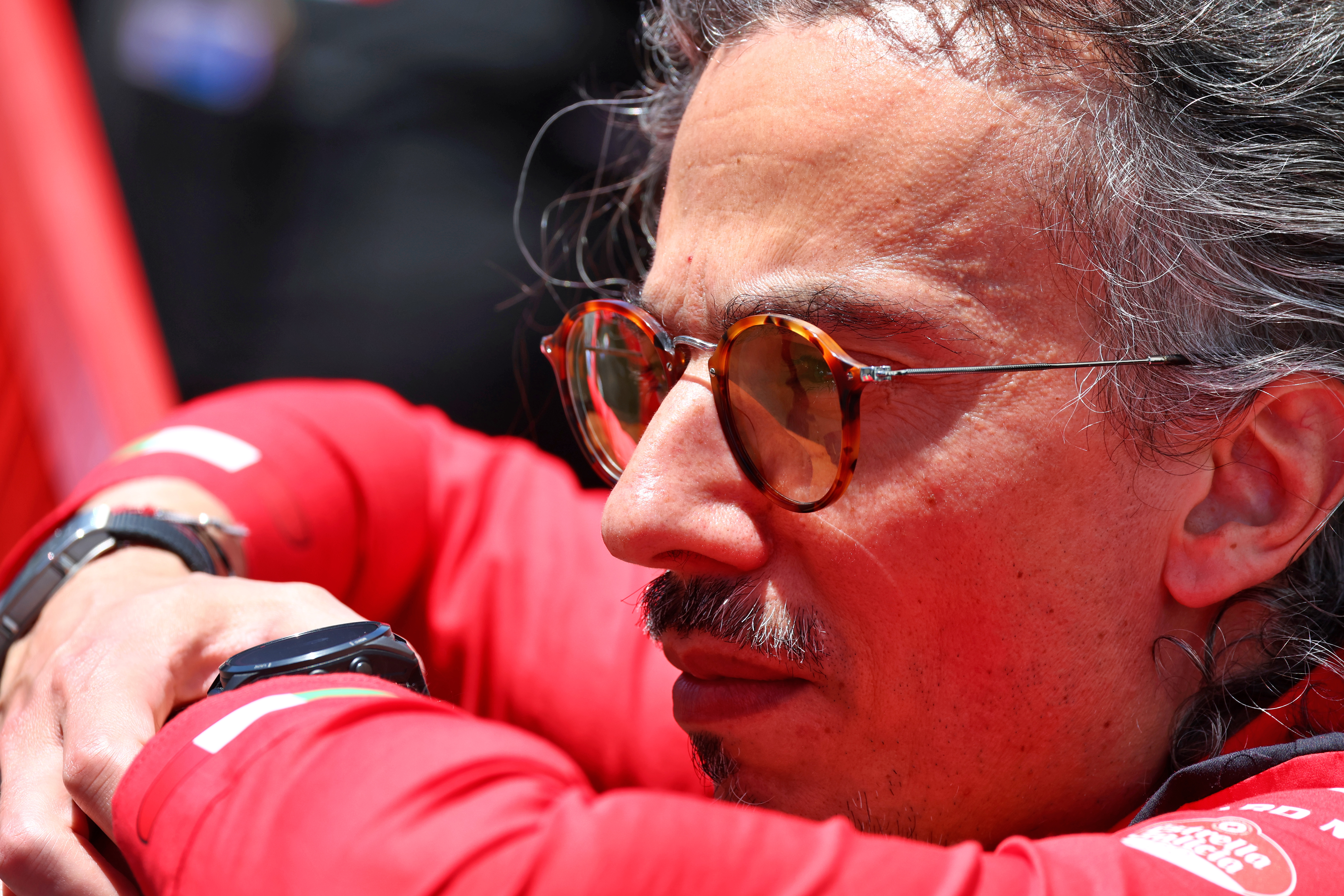 Mekies continues to work on-site with Ferrari following news of his AlphaTauri move. It is unclear how long that will be the case although it is likely that there will be conversations at a senior level at Ferrari after this weekend's race in Miami.
Depending on the speed of negotiations with Red Bull, this could conceivably be Mekies's last race on site.
It is recognised that while Mekies and Ferrari continue to have a good and professional working relationship, he can only remain actively involved with the team for so long with a move to a rival – one owned by Red Bull – on the horizon.
The progression of the 2024 car project, which will gather pace in the coming weeks, would seem a natural cut-off to avoid Mekies knowing more sensitive information of future Ferrari projects.
Ferrari appears to be in a state of flux on the surface as Mekies is the latest senior figure to leave since the end of last season, after team principal Mattia Binotto and head of vehicle concept David Sanchez, and other less prominent personnel.
However, this has been played down by Binotto's successor Fred Vasseur, while lead driver Charles Leclerc has backed Vasseur and his intentions to turn Ferrari into a title-challenging team again.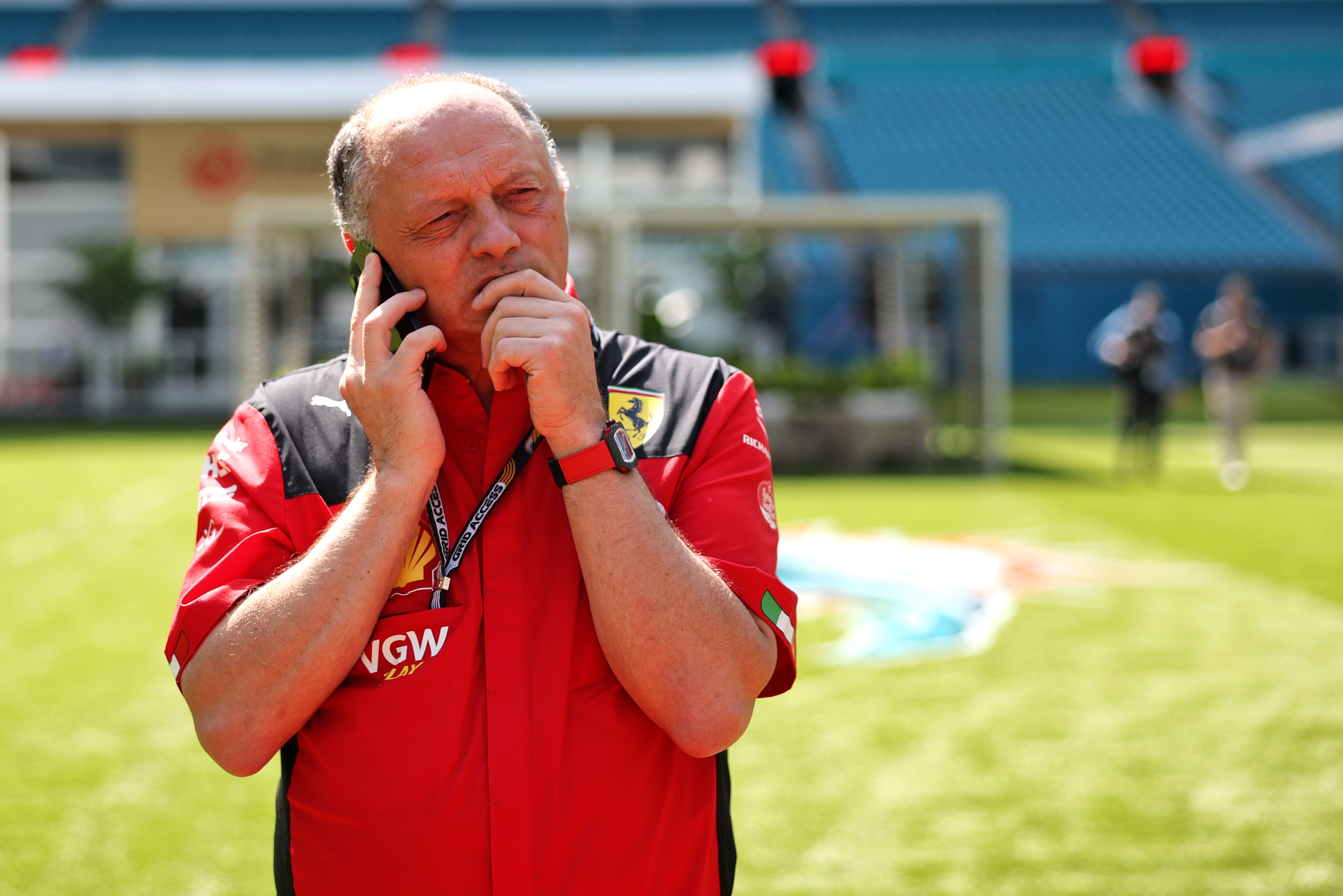 Ferrari's so-called 'exodus' has not yet been countered by announcing any new recruits, although the team may only replace those who have left/will leave indirectly, by redistributing their responsibilities.
It has also been suggested that the significance of the departees has been overplayed, with Sanchez – who is joining McLaren – one member of the team whose recent contribution has been disputed.
Separately, Vasseur said last week in Azerbaijan that the situation was not as bad as has been presented, given the size of the organisation and the usual rate of turnover in F1 teams.
"To lose two persons of 1600, it's not a drama," said Vasseur. "You know that the power of the team is always more important than the individuals.
"We have to keep this in mind, that the most important thing is the group.
"We are recruiting massively. We are not communicating but we are recruiting massively. And we will do it step by step because you can't put an organisation in place in two weeks.
"The system of recruitment in F1, it's quite long and painful. We are working on it but don't expect that one day you will have a new organisation.
"It will be step by step and we are putting something in place."