Formula 1's 2007 world champion Kimi Raikkonen will make his debut in the United States' premier stock racing category, the NASCAR Cup series, later this year.
Raikkonen, who called time on his F1 career at the end of last year, will drive the #91 Chevrolet in the 'Go Bowling at The Glen' Watkins Glen race on August 21.
Kimi Raikkonen. Watkins Glen. PROJECT91.

The Iceman returns. pic.twitter.com/4SSrQPjynQ

— PROJECT91 (@THProject91) May 26, 2022
The Finn's debut will come as part of the new Project91 venture by emergent Cup frontrunner Trackhouse Racing.
The team, which fields two full-time Cup entries, has pitched a part-time third car "for global champions" from other forms of motorsport.
"I truly believe the NexGen car [introduced this year] represents an opportunity for NASCAR to enter the global professional motorsport conversation," said sometime Cup driver Justin Marks – who co-owns the Trackhouse team with rapper Pitbull – of the initiative.
"We now have a race vehicle with international technological relevance where world-class drivers from other disciplines can compete at NASCAR's highest level without the steep learning curve that the previous generation cars required."
Marks expanded on that point in a video on Trackhouse's YouTube channel, saying it left him optimistic Raikkonen could be immediately competitive.
"That's what I love about this new car, now we have a car that's much more like a V8 Supercar or a GT car," he said.
"We've got independent rear suspension, a transaxle, a diffuser and underside aero.
"So we've got a car now that doesn't require real specific stock car knowledge to make it go fast and that's why a guy like Kimi can come in and go fast right away and have a real shot at doing something in that race.
"That's what the promise of the new car is all about and really that's why we launched Project 91: because I think these guys that have always had an interest in doing something in NASCAR can come in and be fast right away."
The 42-year-old Raikkonen had made appearances in NASCAR's lower-level series – the Nationwide Series (now Xfinity) and the Camping World Truck Series – back in 2011, pictured below, during his hiatus from F1.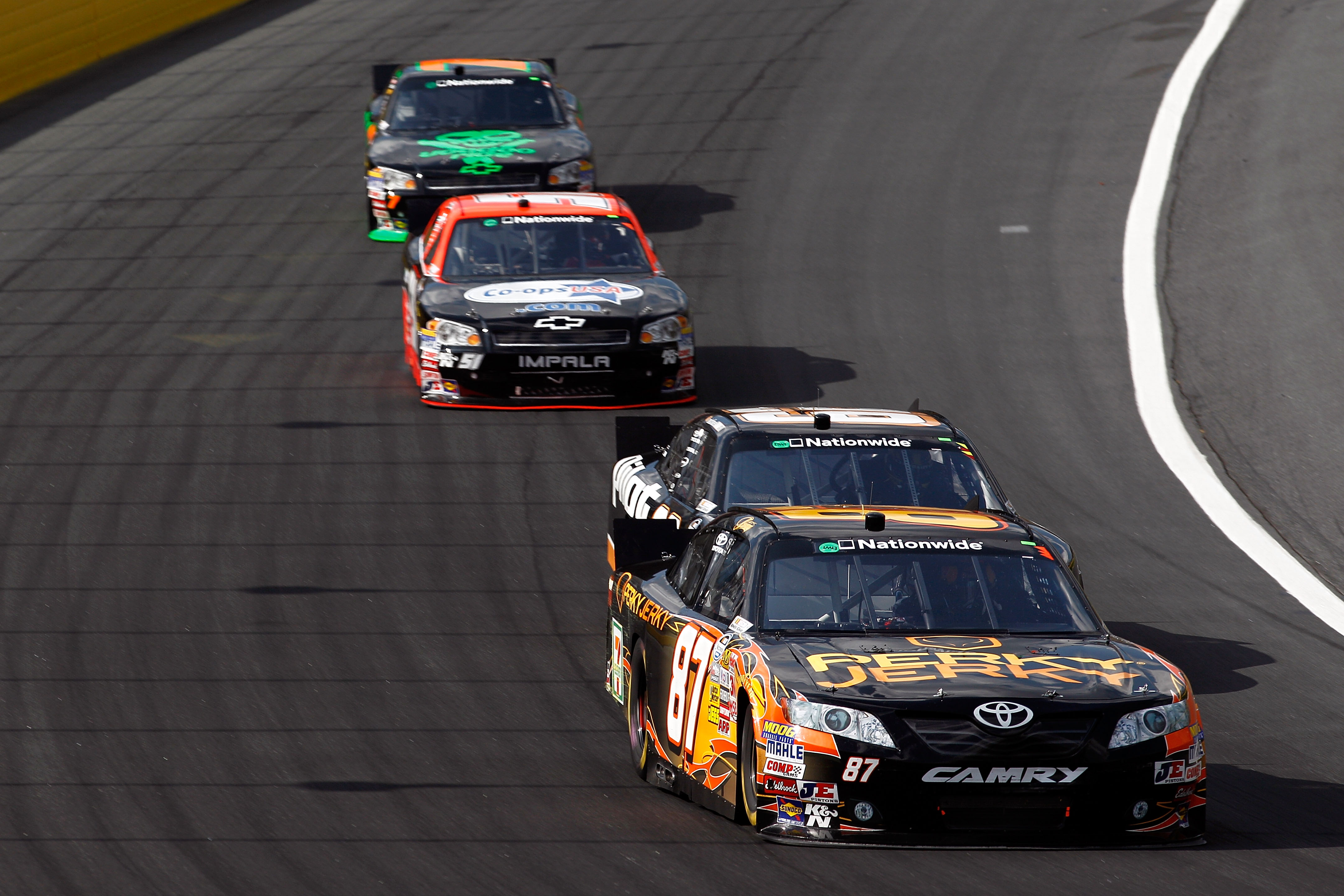 Marks was also on the grid for the Truck event, but had been following Raikkonen's exploits long before that.
"I've been a big fan of Kimi's for a long time, I followed his career since he started in Formula 1 with Sauber and all along the way," he said.
"And one of the cool moments of my career, being a Formula 1 fan, was being able to race against Kimi in the Truck Series race at Charlotte back in 2011.
"So I knew that he had an interest in NASCAR and he'd done it before and thought that maybe if I explained to him what this project was all about, maybe he'd be interested in being a part of it."
Raikkonen admitted he hadn't initially taken Marks' approach very seriously before later being won over, and said those two 2011 races had tipped the balance.
"I knew that there was something was maybe going to come up but at first I wasn't really looking at it in, let's say, a very serious way," he said in Trackhouse's video.
"Lately we had more talks about it, how it would work, where the race would be and all sorts of other things. And it all made sense for me.
"Obviously it's one race so it made sense for all of us as a family. I always enjoyed it when I had my two races there and hopefully I'll have a good race and good fun.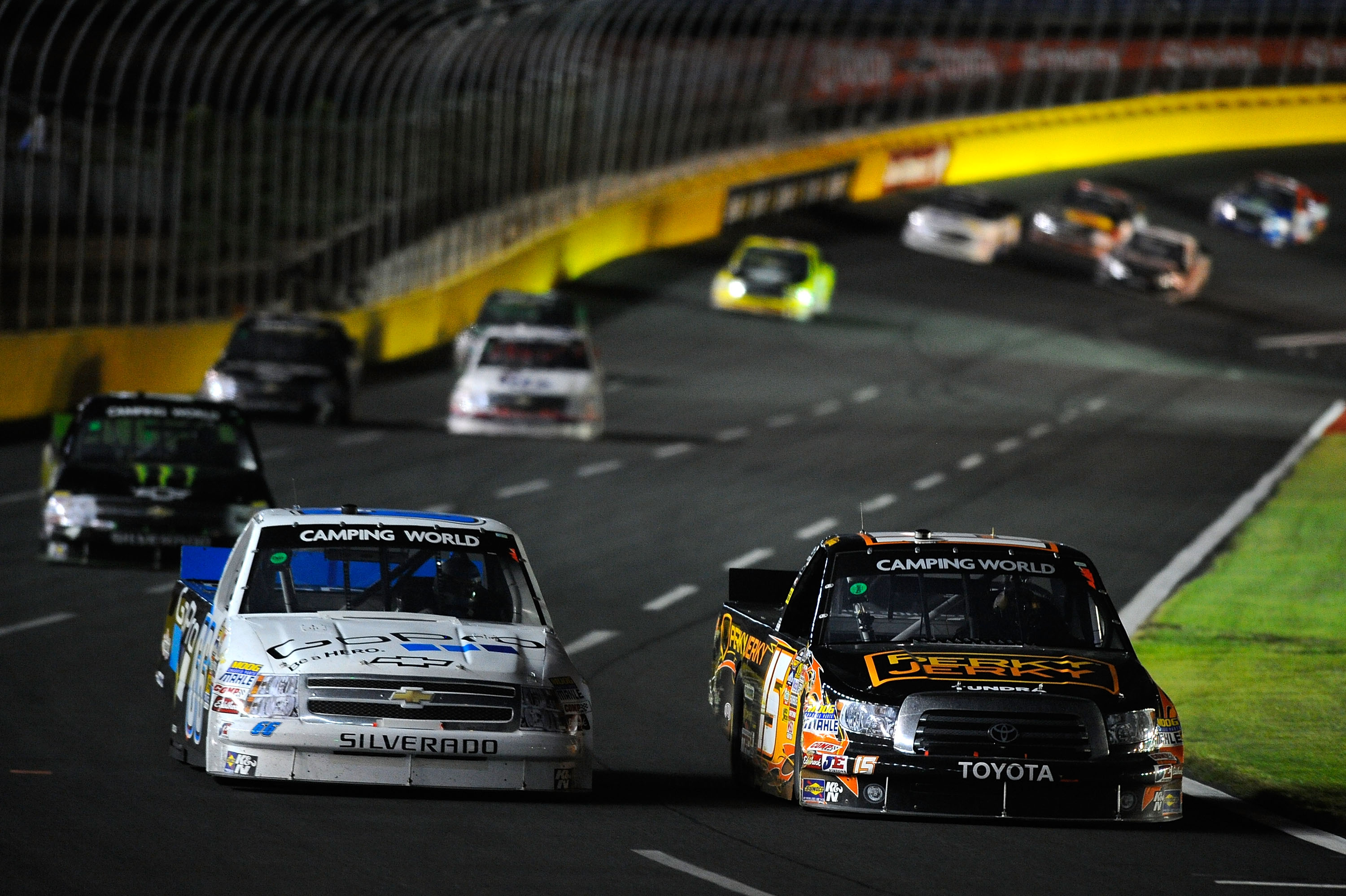 "Obviously the F1 story is behind me and this came up and it made a lot of sense. I have experience. I think without experience there, doing two races, one in the truck and one in Nationwide, probably I wouldn't be that interested.
"But now obviously knowing how it goes, and that was obviously on the oval, I'm looking forward to it and having good close racing and on the road course maybe have some chance at least to maybe do something."
In Trackhouse, he is partnering up with an outfit that, after buying the Ganassi Cup operation late last year, has emerged as a potent force in the championship amid the switch to its new regulations.
While the longer-serving Daniel Suarez is currently on the outskirts of qualifying for NASCAR's 16-driver title playoffs, newcomer Ross Chastain is fifth in the standings – having won a pair of races and run regularly up front, and with a playoff berth guaranteed.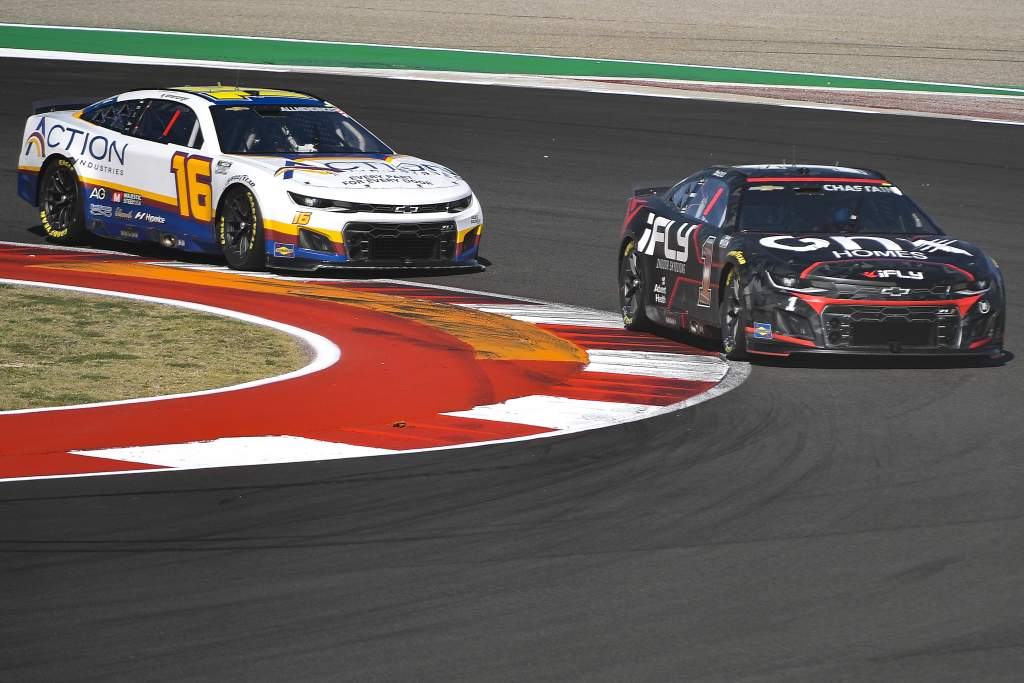 With one of Chastain's wins having come at the Austin road course, Marks was asked whether the addition of a driver with Raikkonen's road racing calibre meant he would go to Watkins Glen expecting victory.
"I never really talk like that. I never expect Victory Lane," Marks replied.
"But honestly, to your point, with these three drivers and the speed that we have in our racecars right now, that's three pretty wicked bullets we've got in the gun to take to that race.
"So I don't think that there's any reason why us as an organisation shouldn't be fighting for the win."
And asked specifically about how he'd judge what Trackhouse achieved with Raikkonen and any other Project91 guests, Marks made clear he wasn't doing this expecting his F1 champion star signing to just make up the numbers.
"We're going to work very hard to bring a car that's well-prepared to the racetrack and that can fight for the victory," said Marks
"Success will be making sure that Kimi understands exactly how these races go, how they're officiated, how to get on and off pitroad and get in and out of the pitbox efficiently and just minimise any mistakes and any kind of penalties.
"If we do that, we're just going to put him in a position to enjoy it as much as possible and run as competitively as possible.
"I don't think that there's any reason why we can't really be relevant in this race and really fight to do something special.
"It's just going to be a matter of understanding how the flow of the race is going and making sure that we do our part and put him in a position to just go out and do his thing.
"I don't think that there's a limit to what we can achieve."
Though the Watkins Glen race is billed as a one-off outing, Raikkonen hinted that had been initial talks about a bigger programme – and that he wasn't averse to further NASCAR races.
"Now we know at least I'll do one. Obviously Justin flew all the way from the US and sold the whole thing well for me, and here we are," he said.
"There were obviously options to do more this year but it all came a bit too quickly so to try to do it as well as we can on all sides I think it was better to wait until this race so we can prepare everything and make sure that we work 100% right. We'll at least give ourselves the best chance that we can.
"What comes after that, I don't know. We'll try to do a good race there and enjoy it and see what the future brings but I have no other plans."