The 2021 Formula 1 world championship was settled on the very last lap – and with a degree of controversy.
How else was Max Verstappen and Lewis Hamilton's remarkable battle going to end?
Our writers give their snap verdicts on the Yas Marina race day battle and the officials' divisive calls that upset both Mercedes and Red Bull.
Verstappen deserves it but officials marred it
Scott Mitchell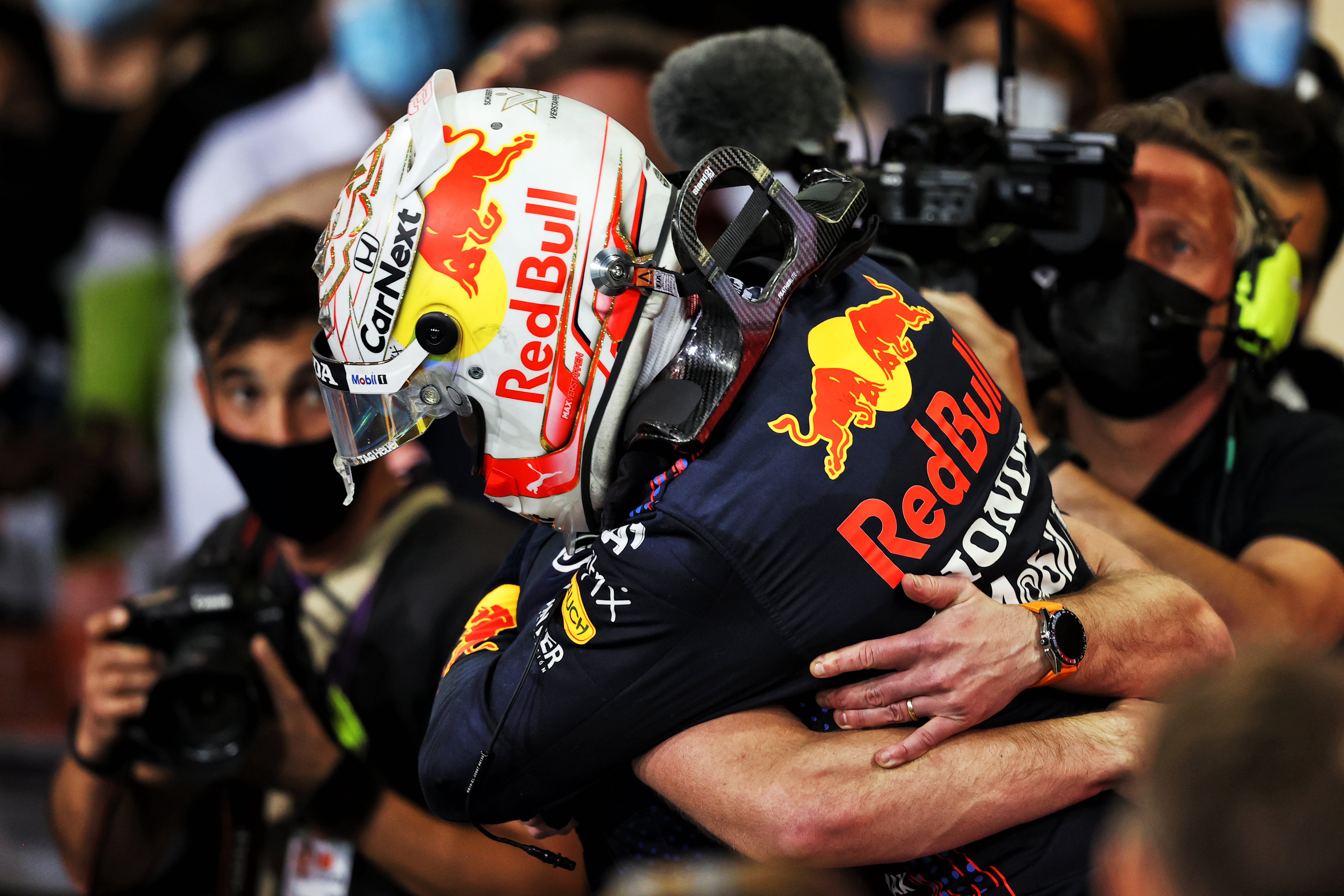 I wish the officiating hadn't needed to get involved at all. It wasn't satisfying on the first lap and it didn't feel satisfying at the end – such marginal calls, controversial calls, and I don't know if they called either fairly.
Both were incredibly difficult to rule on. I am very, very glad I don't have that job.
But look past the controversies and you can't deny Verstappen is a worthy champion.
He has done a fantastic job this season and when the moment came – tyre advantage or not – he pulled off a move to win the world championship and then kept his head after that.
Mercedes blew it with the strategy
Gary Anderson
What a race, going down to the wire like this is exactly what this season deserved.
Verstappen is a worthy champion as either of them would have been but as we know there is only room for one champion.
On the way I thought that Red Bull wasn't bold enough with its strategy and until that last-minute safety car it was definitely all Hamilton.
But once again mistakes in the Mercedes strategy left it vulnerable and Max doesn't need much of an opportunity before he takes it.
Don't think it's all over just yet. Mercedes will be on the line to the FIA. Once again I have to say the officials had a major hand in the outcome.
However for now, well done Red Bull and Max Verstappen.
Forget everything else – that pass was a fitting end
Edd Straw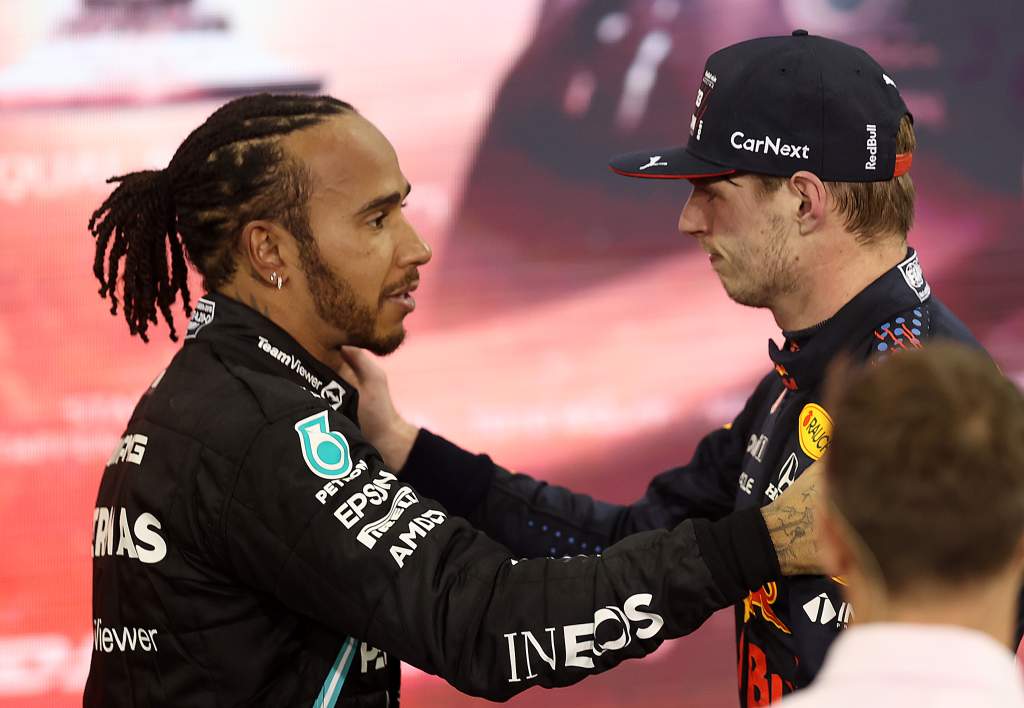 The 2021 season has been spectacular, controversial and dramatic from the start, so it's only appropriate that it ends in the same fashion.
A last-lap pass by one title contender on the other is a fitting end regardless of what you think of the wider circumstances, the decisions made by race control or what happened on the first lap.
This has been a season for the ages and it has ended with an unpredictable, storied finale – one that will be talked about for as long as grand prix racing exists.
An astonishing climax to this most amazing of seasons.
Well done Masi for managing to annoy all parties
Matt Beer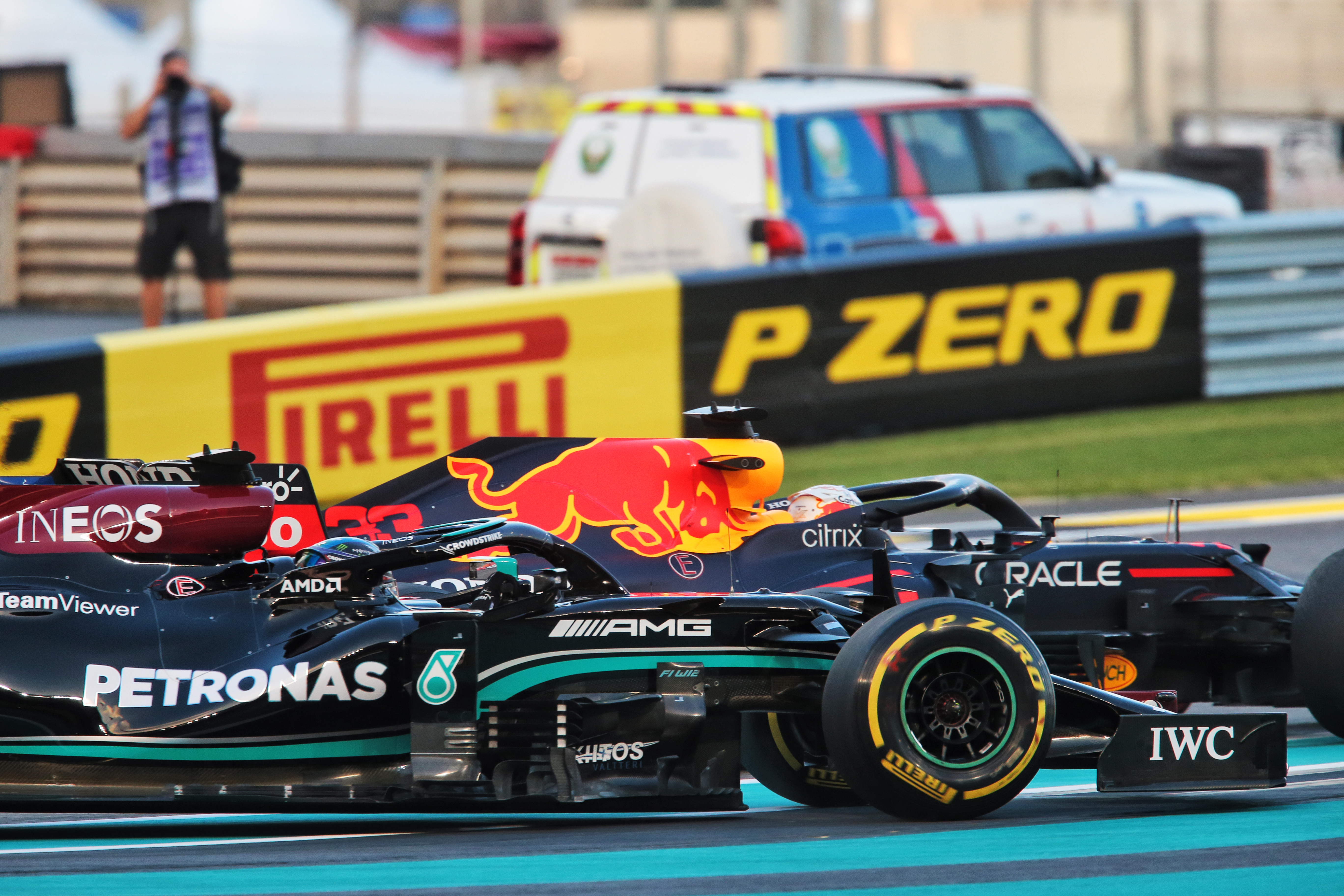 I'm slightly relieved that the first-lap decision didn't decide the championship – which it wouldn't have done if Hamilton had won either, because Mercedes had the pace to triumph today in straightforward circumstances even if Hamilton been ordered to let Verstappen back past on lap one.
Verstappen's first-lap lunge was hard but not unfair, and the route Hamilton took to regain the circuit gave him a much bigger advantage. I'm judging this without all the data the stewards have, but it certainly didn't look like Hamilton slowed enough to eradicate the gap he'd gained with that avoidance shortcut.
At least Sergio Perez's heroics effectively evened that out.
The end of race calls around the safety car and un-lapping I didn't find offensive in themselves. The priority was to clear the incident safely, make sure some racing could still happen, and ideally if there was time get lapped cars out of the way as usual too. It turned out there was time to do all three.
The mess was in the fact one plan was communicated, then the opposite happened – or rather happened-ish, given only some lapped cars got through.
A deserving champion, settled with a brilliant last-lap pass – but so much else was wrong with how this vital race and those that led up to it were handled.
Great finale but we need answers
Sam Smith
Verstappen fully deserves his first title after an imperious campaign. He'll go on to win multiple titles of course, but he'll never win one as dramatic as his first.
That it all went down to the last lap, in what felt like a script which appears to have been written as an absurdist utopia of drama and intrigue, was somehow in keeping with this unbelievable season.
For once Verstappen and Hamilton will not be the entire focus of attention. That will shine on the FIA and in particular Masi for a confused procedural management of the final lap of the race after Nicholas Latifi's crash.
The overturning of the decision to initially not allow lapped cars to overtake the leader needs to be sufficiently answered and quickly.
Of course, for the neutral it was manna from heaven.
The apparent picking and choosing of how the regulations are applied at present is of great concern for the future of the sport, as is the lobbying from team principals in real time during a race, which might be good for TV, but cheapens the sport's integrity greatly.
In the end Mercedes was too cautious
Glenn Freeman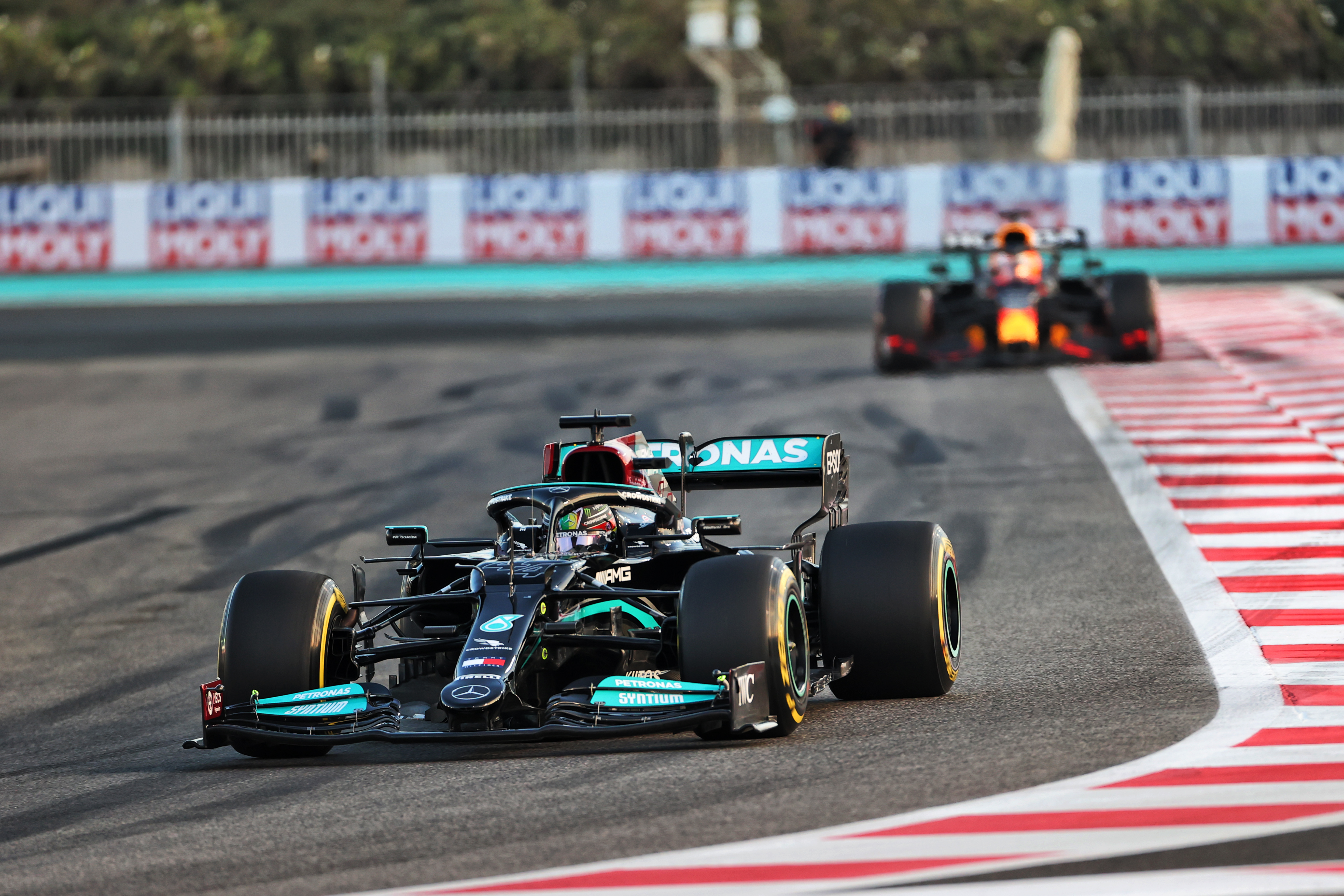 The lap one fuss feels irrelevant now. On the late-race safety car, it would have been more controversial if the lapped cars had been allowed to stay in position. That would have felt like a more inconsistent decision.
The ambition to get those cars out of the way and have one-on-one fight for the title was the right one, even if it was handled slightly clumsily. It's unfortunate that the tyre offset between Hamilton and Verstappen was quite so big, but that's what happens in racing.
Verstappen was inside Hamilton's pit window when the safety car came out, so Mercedes was strategically boxed in. But that situation could have been different if the team had backed itself (and its star driver's racecraft) earlier in the race.
When the virtual safety car was called, Mercedes chose track position over fresher tyres, despite having a big pace advantage.
Perhaps in the end that caution cost Mercedes. Hamilton probably still wouldn't have had a gap to stop for fresh tyres at the end under the full safety car late on, but maybe he'd have had just enough life in his existing set to fend off Verstappen's attack.
F1 WAS SAVED FROM ITSELF
Valentin Khorounzhiy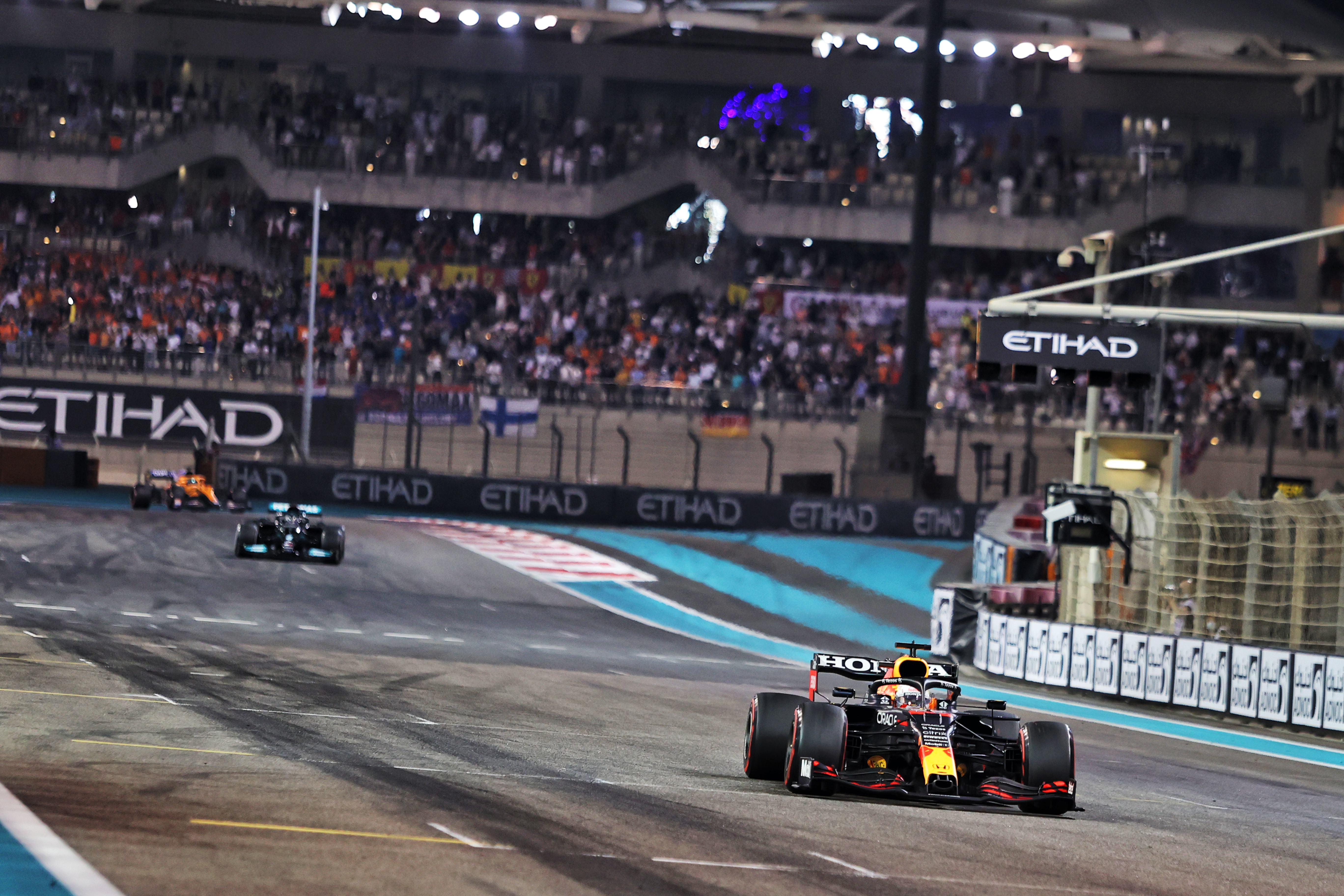 About 20 minutes into the race, it was looking like the horrific no-call at the start – not even a 'no further action', but a dismissive 'no investigation necessary', a turn of phrase that F1's increasingly laissez-faire stewards should be docked pay for every time they deploy it – would prove decisive.
With about five minutes to go, it was looking like the decision not to throw red flag the very moment Nicholas Latifi thumped the wall would prove decisive and the race would finish under safety car, instead of a sensible multi-lap dash for the win after a multi-lap restart.
With moments to go before the restart, it was looking like the title would be decided by a handful of lapped cars running out of time to get themselves out of the way.
And in the end it was decided with an on-track pass.
There is so much to look into in terms of how this race was officiated, and Mercedes, Hamilton and their dedicated fans have a right to be fuming over the late about-turn if nothing else.
But in the end, F1 could've had an absolutely dreadful ending to its all-time classic of a season. And that was avoided.
And I genuinely believe the knock-on effects of that are bound to resonate in how successful the championship is in years to come.
This was a robbery
Jack Benyon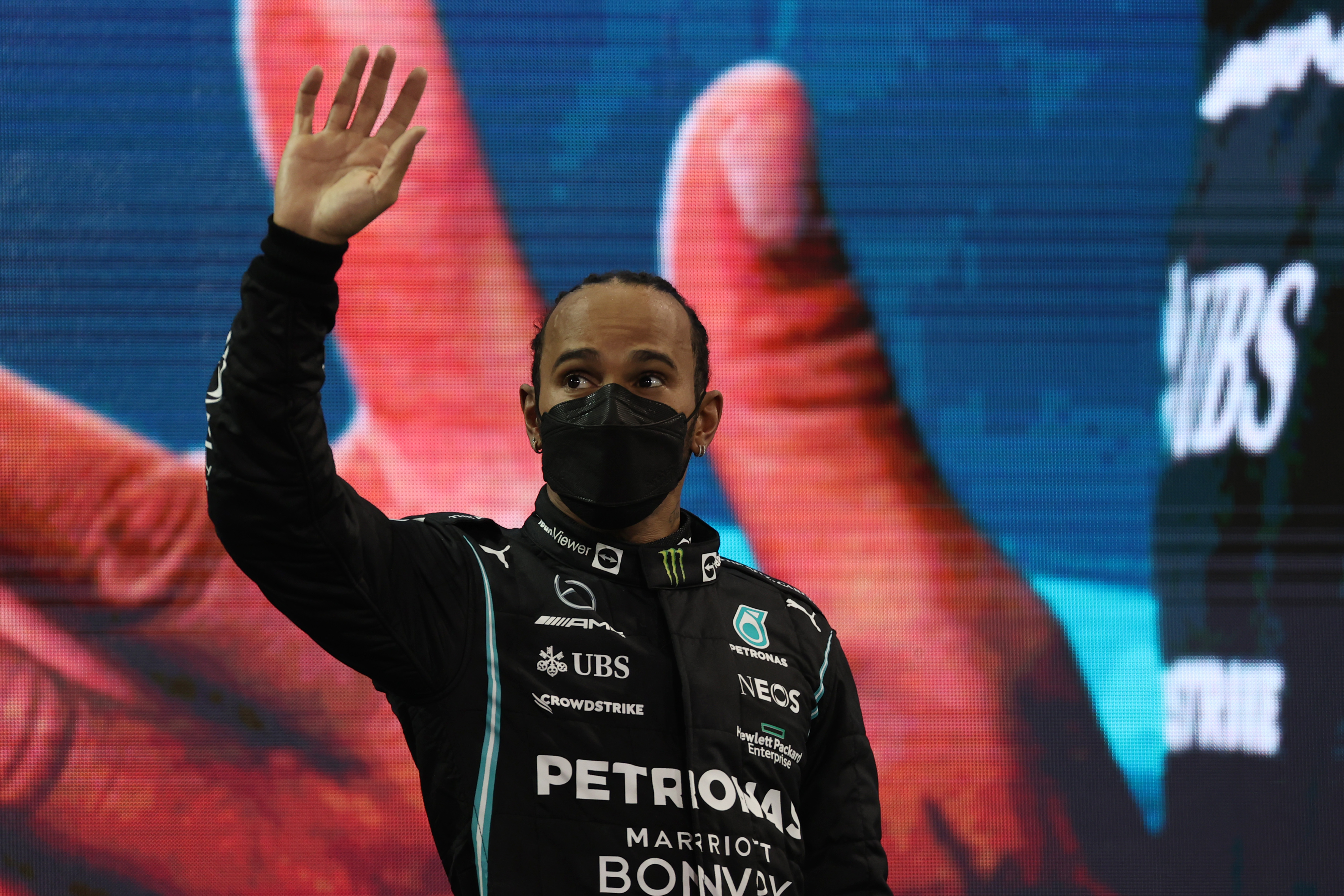 The thing that has made this season so special is two top talents behind the wheel in two fantastic, relatively equal cars, doing battle.
So for the last lap of the season to end with one car breezing past the other that had dominantly and deservingly controlled that motor race up unto that point was a robbery for the regular and new fans alike.
Why not – especially as a truck was coming on to the track to retrieve Latifi's car with marshals present – red flag the race?
Neutralise it, let the two title protagonists change tyres and keep them in the order they were set to finish the race. Hell, have a standing start if you want!
That way, you truly would get a worthy winner of the race and a spectacle deserved of such a phenomenal season.
As Gary Anderson has said multiple times, both drivers would be and are worthy champions. But to finish such a year in this way leaves a sour taste in the mouth, especially as the regulations don't appear to have been followed in allowing some but not all cars to unlap themselves.
I'm positive this isn't over yet.