The inaugural Saudi Arabian Grand Prix might have started deceptively calm but it would soon turn into a blockbuster Formula 1 race that is unlikely to be forgotten anytime soon.
F1 title rivals Lewis Hamilton and Max Verstappen had another collision but this one was surely the most bizarre as it came when Verstappen was trying to allow Hamilton back through.
But who was at fault for the clash? Was the penalty deserved? And does the FIA need to keep a better handle on its races?
Our writers give their initial takes.
Both rivals pushed it beyond the limit
Scott Mitchell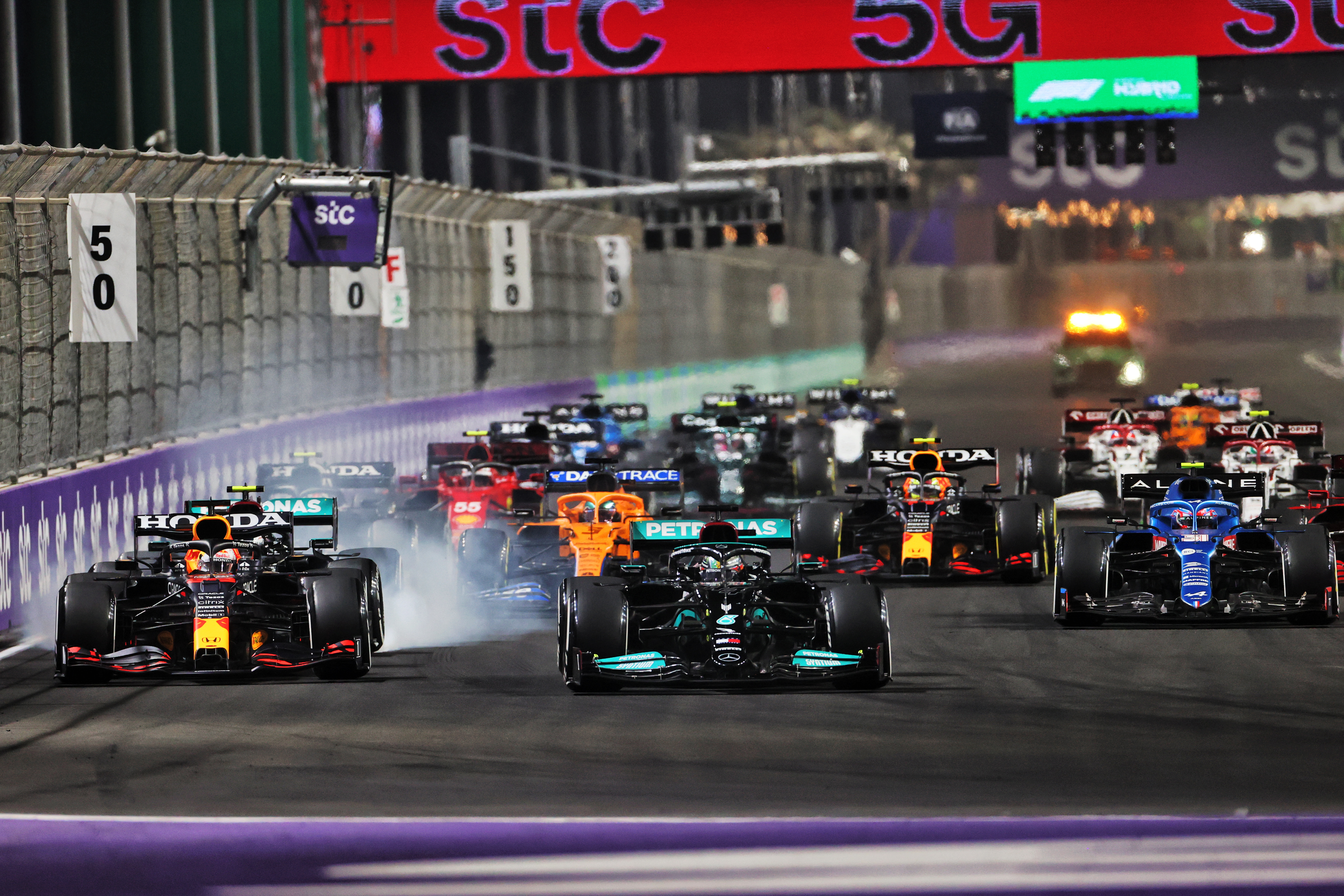 The title fight finally crossed a line into real on-track bitterness after some contentious driving.
Verstappen instigated it here with questionable moves. He especially should have handled the situation better when giving the place back to Hamilton. That was very ill-judged, he tried to be clever and make it difficult but that's not on as it was dangerous and unfair.
The Hamilton retaliation at the final corner, running Verstappen wide to give him a taste of his own medicine, shows it's not entirely one-sided. But it was started by Verstappen certainly and he was at fault for more egregious offences.
In the end, it's set up a blockbuster finale – right as the rivalry has reached peak intensity.
Lack of clarity leads to these situations
Mark Hughes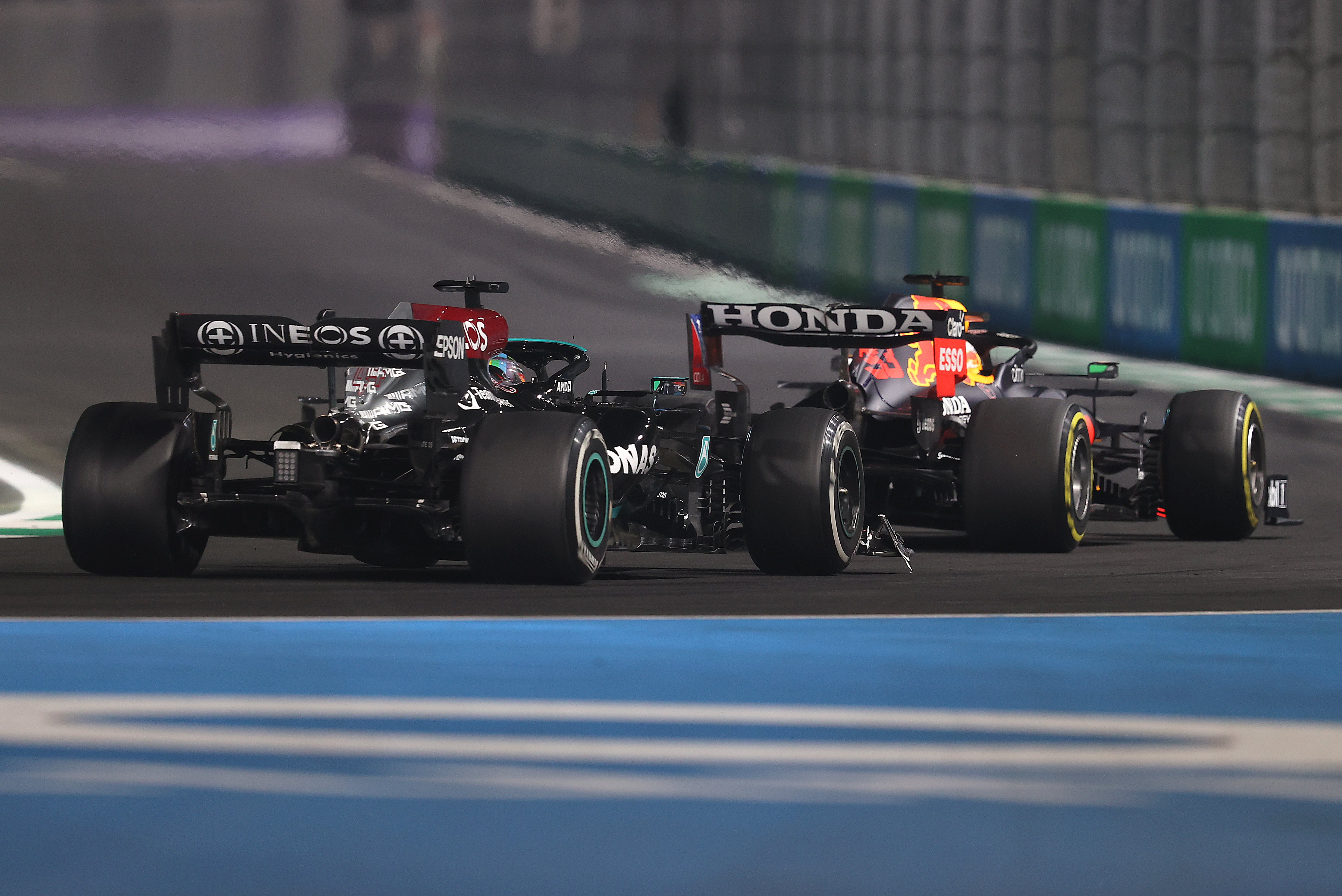 This latest series of highly-loaded incidents between Verstappen and Hamilton isn't just about a tight and passionately-fought championship.
It's about the lack of clarity of what is allowed and not allowed and how in a competitive situation Verstappen is looking to desperately grab every sliver of opportunity in holding Hamilton off.
It's in such situations there needs to be absolute clarity – and there just isn't. This is about coded penalties and how every incident is different and a different justification for penalties has to be given each time until you contort yourself into a position where it's just a mess.
F1 has lost its grip on its races
Edd Straw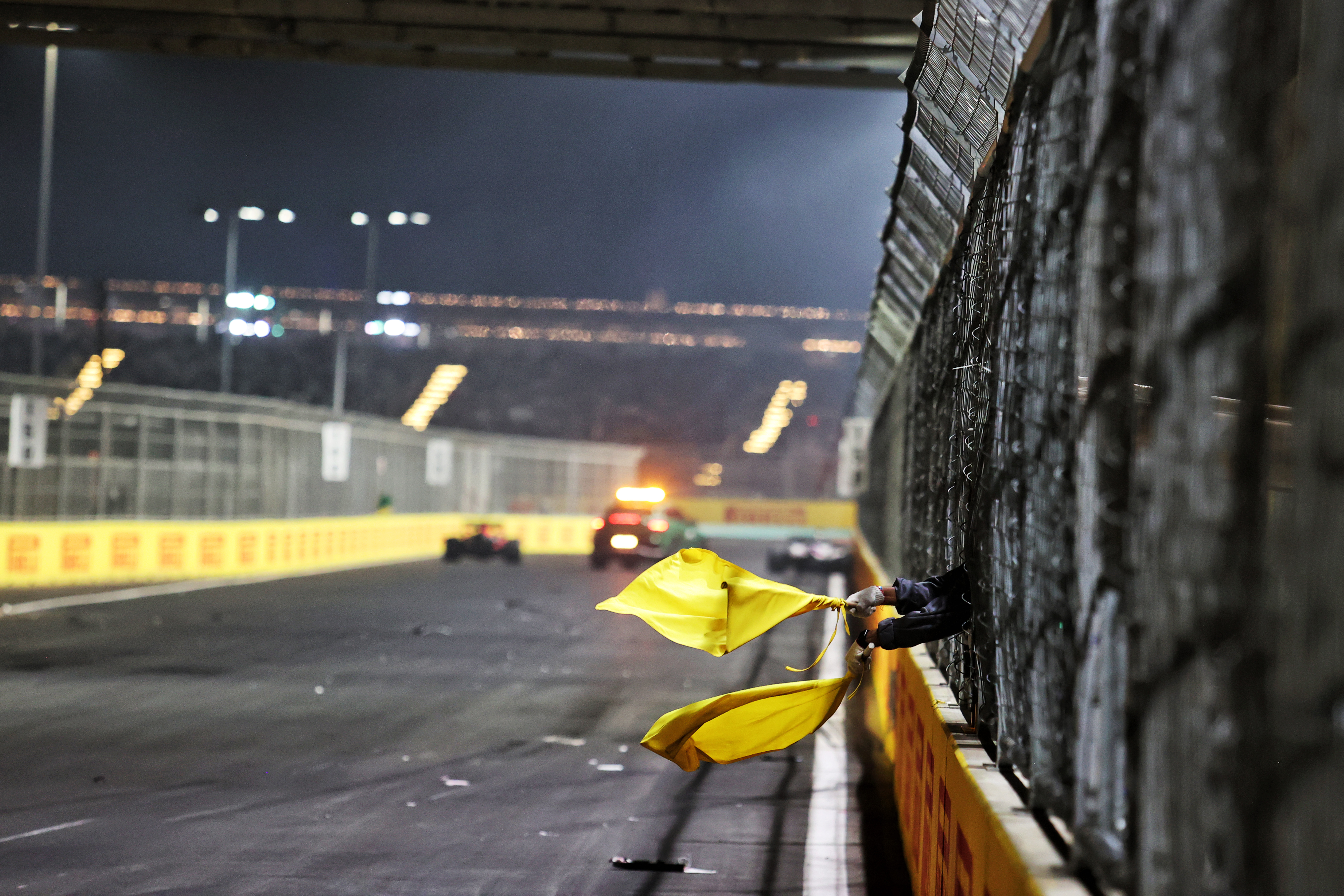 It's clear that race control and the stewards have lost control of what happens on track in F1. The recent inconsistencies and the justifications used have come home to roost, creating a situation where drivers know they can push the limits, and indeed are obliged to given what is at stake.
Regardless of where you stand on how interventionalist the stewards, and indeed race control, should be, what's happened recently has become too erratic and unpredictable. Such uncertainty has played a part in the incidents and arguments that shaped this race. The drivers have complained about it and this madcap race shows the consequences that follow on from that.
Let's hope now that, with a finely-poised title decider in Abu Dhabi, next weekend produces a clean and exciting title-deciding spectacle free from such folly.
I've never seen anything like it
Gary Anderson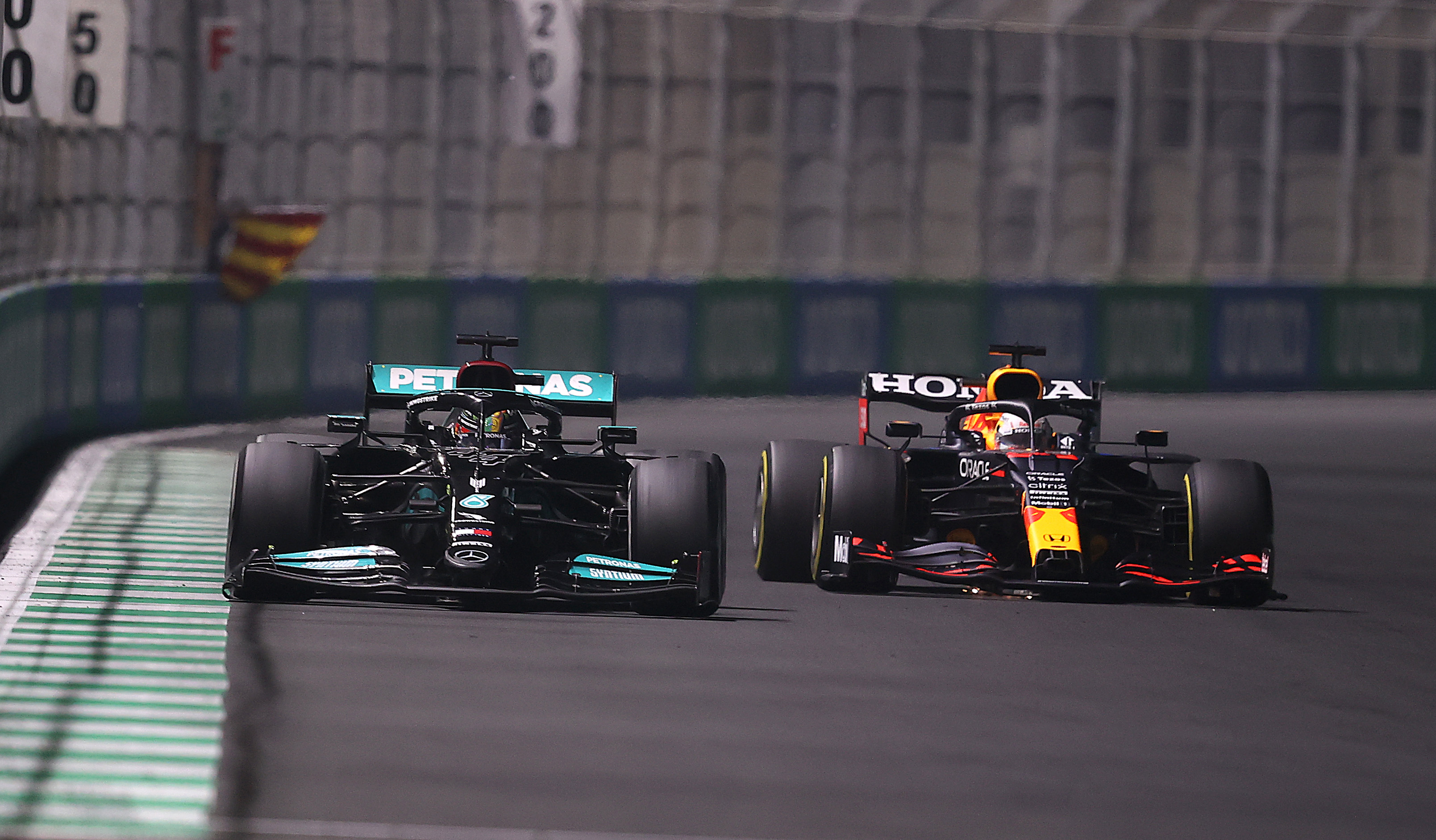 I have competed in and watched many races since I became involved in F1 in 1973 but I don't think I have ever seen a race like that, to be honest, I still don't think I know what happened.
This race will take a lot of dissecting before we really have any idea what happened against what should have happened.
Personally, I don't think Max brake tested Lewis when he was asked to let him past and I don't think he had to let Lewis past a second time. However, I do think Max's medium tyres fell away over those last four or five laps so the win would have been very, very difficult anyway.
Depending on what influence the FIA has when it reviews some of the incidents and accidents, Verstappen and Hamilton have equal points with Verstappen on one win more heading for Abu Dhabi, so it's all to unfold in the last race of what has been an exceptional season.
New radio messages expose race director's flaws
Matt Beer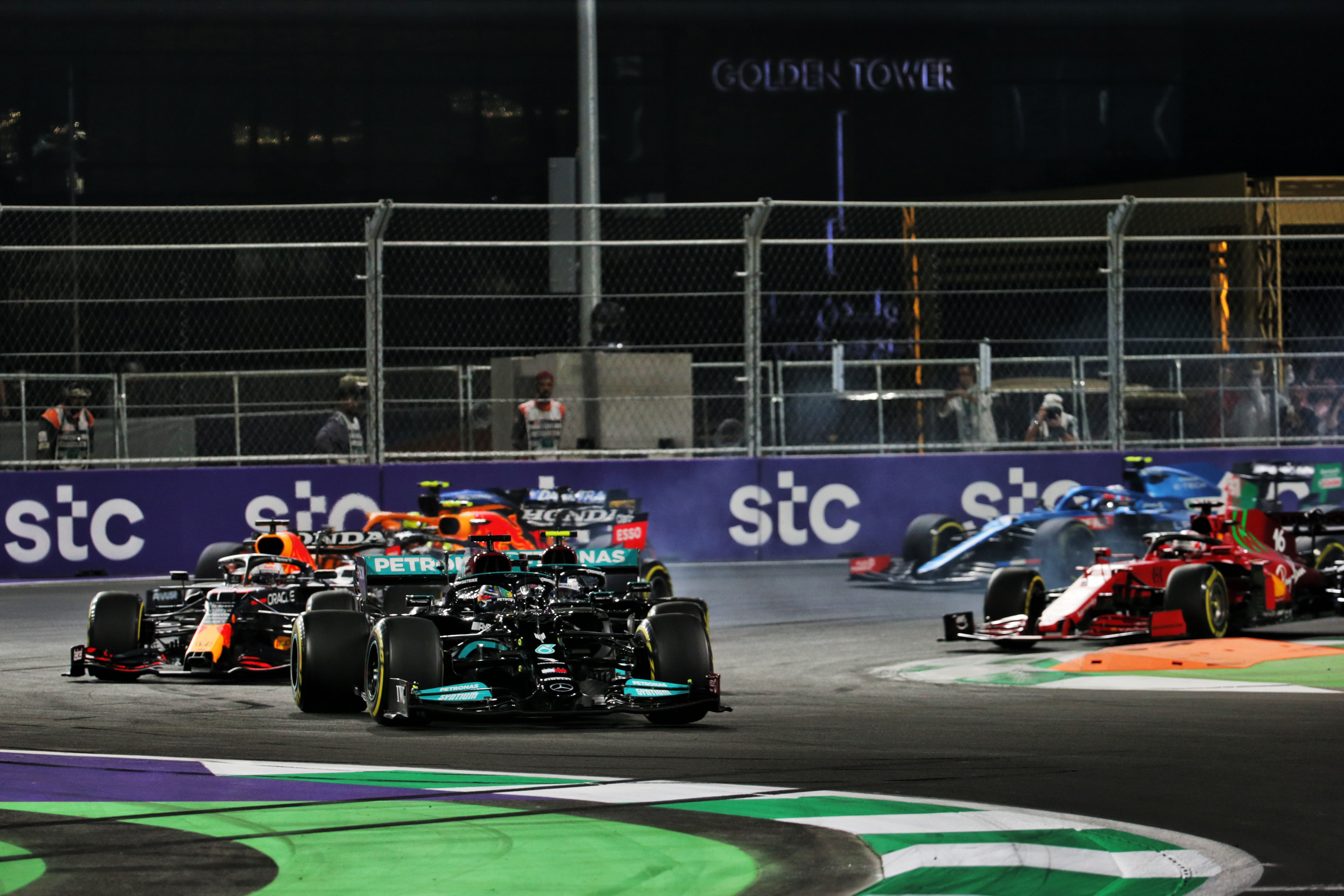 I'm not too offended by the way the title contenders raced each other today – this is the most intense F1 championship fight in decades and this is its crunch point.
But the stewarding was such a mess, and we get too much of a window on the extent of that mess now the radio messages between teams and Masi are broadcast.
OK, the concept of what Masi asked under the second red flag was no different to a request to let a driver past after some corner-cutting during an active race, but the whole concept of the race director making an "offer" to a title contender felt inappropriate in F1.
We need to get a clearer idea of the exact chronology of what was said to who and when before we can properly judge the incident where Hamilton hit the back of Verstappen, but it's hard to have faith that it was handled smoothly and clearly by Masi.
It's become a bitter but entertaining slog
Sam Smith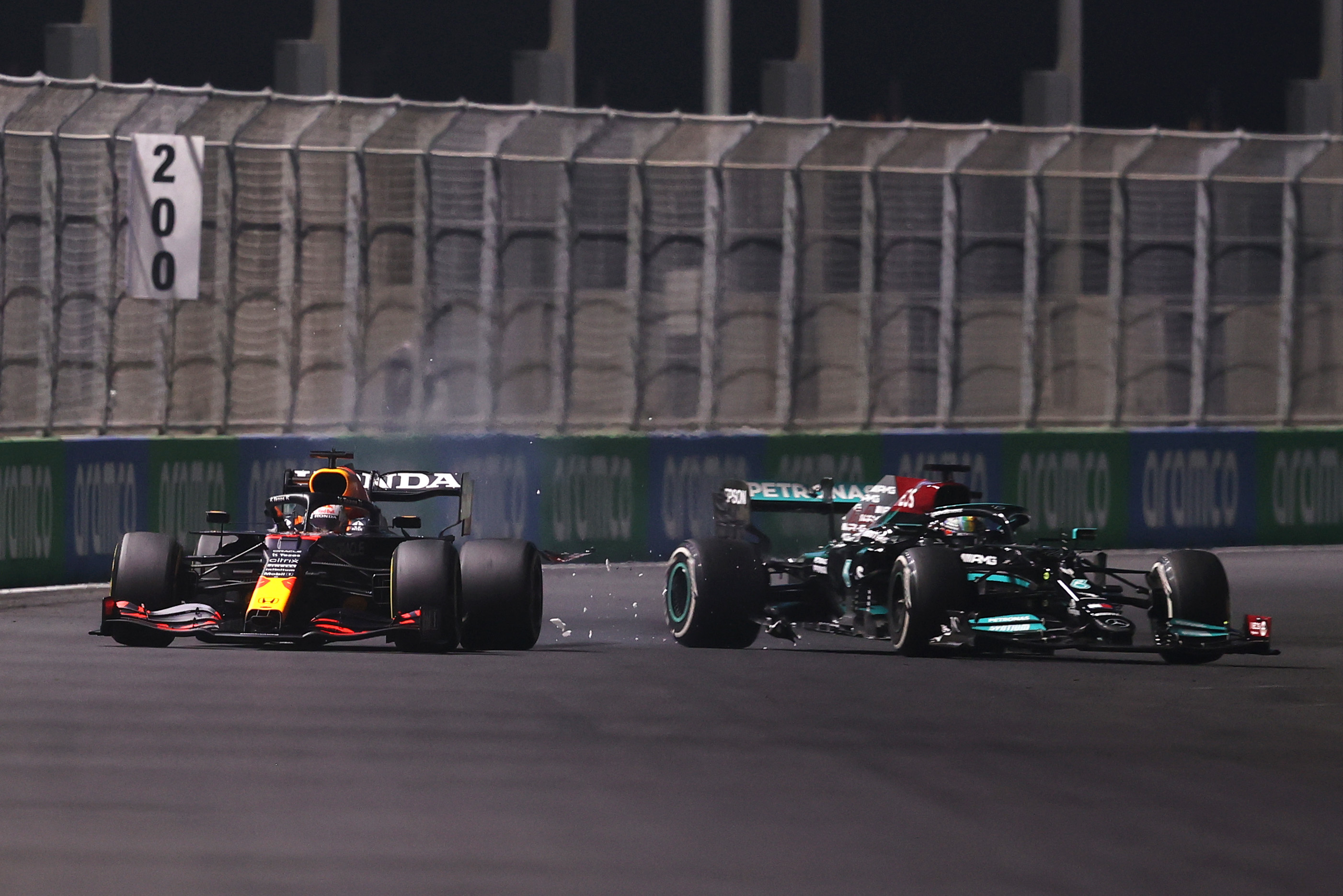 The 2021 title fight had a tetchy feel to it all season. Now, it's bitter and dirty after today's race.
There were clearly some antics going on with the where and how he was giving the position back to Hamilton in light of where the DRS detection was placed. It was an inch away from being a Michael Schumacher and David Coulthard at Spa in 1998 type incident.
Having said that, it appeared Mercedes comms were a tad slow for the second time in as many days after the Nikita Mazepin incident in FP3, and failed to react quickly enough to Red Bull's instruction. But there seems little doubt Verstappen made it as difficult as possible by positioning his car, lifting off and changing down to third gear when he needn't have in that fashion.
Verstappen's podium sulking is entirely in keeping with his 'I race, therefore I dictate the track' mantra, which is starting to get unsettling now.
Whatever the opinions and the still to play-out recriminations, this title fight just stepped over the line into acrimony. So while its box-office lights are still burning brightly, the tickets may just have been sullied slightly as we head into Abu Dhabi later this week.