George Russell and Valtteri Bottas's huge Imola crash not only halted the Emilia Romagna Grand Prix, but led to gravel trap remonstrations between two men who might be future Mercedes Formula 1 team-mates.
Who was at fault? Were their reactions appropriate? What might it mean for their future relationship? Did Russell do anything wrong in the incident one lap earlier when Lewis Hamilton slid off while lapping him?
🚩 RED FLAG 🚩

The race is suspended as the clean-up operation begins#ImolaGP 🇮🇹 #F1 pic.twitter.com/JPv4ehGOjr

— Formula 1 (@F1) April 18, 2021
Our writers give their snap verdicts:
A pure racing incident
Mark Hughes
I genuinely think this was a straight racing incident. Russell had got a better run down the straight than Bottas, he was gaining fast, didn't want to lose the momentum and there WAS a car's gap to the right.
So it was legitimate for Russell to try for the gap. Bottas pinches him ever so slightly to discourage Russell probably – or maybe just to take up his line into the chicane – but it was too late for Russell to be able to get out of it.
Always a relief to see two drivers walk away from an accident like this#ImolaGP 🇮🇹 #F1 pic.twitter.com/d0FGTBnxHN

— Formula 1 (@F1) April 18, 2021
He gets a wheel on the grass and is flicked left. It was a very committed move from Russell, it was a defensive placement of car from Bottas.
In that millisecond on a slippery track, the collision unfolded.
A small Russell misjudgement with big consequences
Scott Mitchell
I'm willing to shift this position to a 'massive racing incident' if a head-on shot emerges that shows Bottas definitively squeezing Russell onto the grass.
But at the moment I stand by my gut reaction that it looks like a small but vital Russell misjudgement.
Bottas does move right, partly because the racing line goes right, but if you boil it down to slow-mo shots and screengrabs there is enough room for Russell. I think he's just spooked to the right a fraction too far.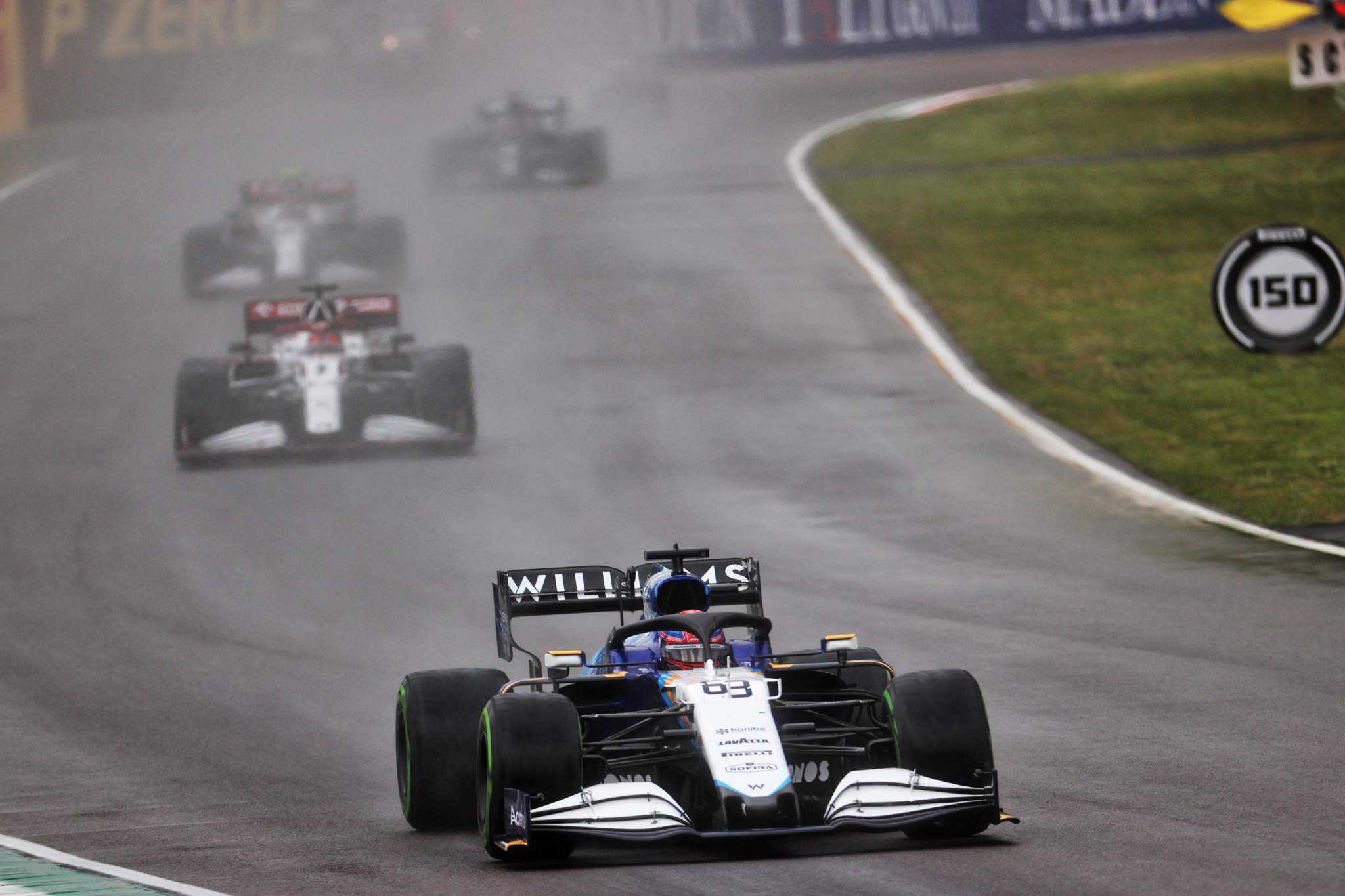 Is Russell an idiot for that? I don't think so. And slow-mos and screengrabs shouldn't be used to damn him – they just support my initial gut feeling. And I think the blame is slightly more in his corner, at the very least.
And as an aside, I don't think he handled being lapped by Lewis Hamilton completely properly. It was undoubtedly an error from Hamilton, he should have just waited when Russell didn't move off-line – but I felt like Russell should have moved off-line sooner.
Russell wasn't at fault
Gary Anderson
These incidents are what racing is all about. Each driver has milliseconds to make decisions, some right, some wrong but you don't have much time to think about them or review them.
Russell pulled over to the right going into Tosa to allow Hamilton to take the shortest route and basically, Hamilton slithered off as it was damp on the inside, that's no fault of Russell's.
As for the Bottas incident, Russell got a good run on Bottas onto the pit straight.
And as any driver should do and would do, he pulled around the outside only to find the gap getting smaller.
There was a damp line about half a metre wide at the side of the track and when his right rear tyre got on it, it spun up and from there on in he was a passenger.
Should blame be allocated in either accident? No, I don't think so. Hamilton just overcooked it himself on a damp patch and the Bottas and Russell incident is what racing should be about. The problem was it was all at about 180mph.
The track layout and DRS set this up
Glenn Freeman
This accident was a symptom of a long DRS zone with several kinks in it, where the racing line veers from one side to the other. And the circumstances were made even more tricky by the drying conditions.
It's very difficult to give a definitive verdict on who was at fault without a clear external TV picture. The best view we have is from Kimi Raikkonen's car that was behind the collision.
The incident that brought out red flags in Imola 🚩#ImolaGP 🇮🇹 #F1 pic.twitter.com/Z18dCPXwOZ

— Formula 1 (@F1) April 18, 2021
I think Bottas only initially drifted to the outside of the track – following the racing line – because he was unaware of the closing speed of Russell's Williams.
It's hard to tell, but I think there's a move to the left from Bottas at the last moment, suggesting he realised at the last second that the Williams was there and tried to give it room.
It's an unfortunate situation, and one with no major individual factor or person at fault.
Bottas should have never been in this position
Josh Suttill
Regardless of where you lay the blame for this incident, it was a completely unnecessary meeting between two drivers at opposite ends of the grid.
Although Williams was enjoying one of its most competitive weekends in recent times, Bottas shouldn't have been scrapping with Russell for ninth place while his Mercedes team-mate Hamilton was fighting for the lead of the race.
Bottas set himself up to fail with a poor qualifying effort that left him eighth on the grid at a track where overtaking is notoriously difficult. His attempted recovery in the first half of the race was tardy as the mixed conditions struggles that were evident last year in Turkey reared their head once again.
Let's not forget that it wasn't as if Bottas was hurtling back through the field and just over-eager to overtake Russell, it was the Williams of Russell that was faster and pressuring Bottas.
When you're driving a frontrunning car but racing in the midfield, accidents are far more likely to happen and ultimately Bottas has to take some of the responsibility for a poor qualifying and race that left him vulnerable to the chaos of the midfield.
All the footage is deceptive
Valentin Khorounzhiy
It is amazing just how different a perception of this incident you can have depending on which bit of onboard footage you watch.
Russell's onboard, especially in slow-mo, as he moves in for the overtake and dips his wheels on the grass, makes it look like a horrid misjudgement.
The view from the Alfa Romeo behind, however, comes close to exonerating Russell and putting the blame on Bottas instead.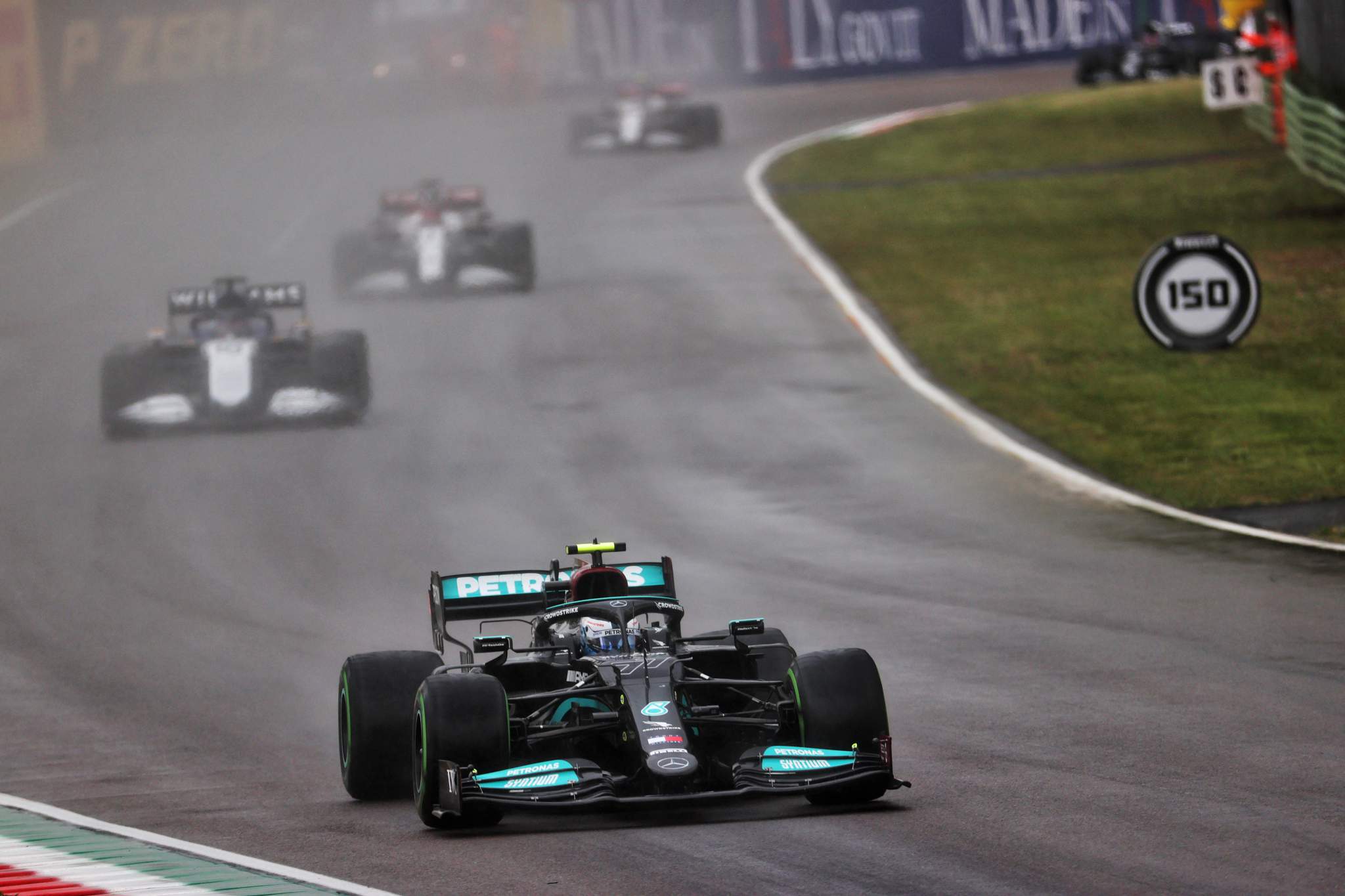 I couldn't tell you which of these views seems more convincing to me, and honestly, I'd be surprised if there was anything that could settle it one way or another – it's not like we can go back in time and place more cameras at the site.
But what is clear is that this cannot be shrugged off as a mere racing incident. Yes, crashes happen – but F1 definitely doesn't want crashes like these, and needs to take a very close look at length at all available information.
Not a good advert for them as team-mates
Matt Beer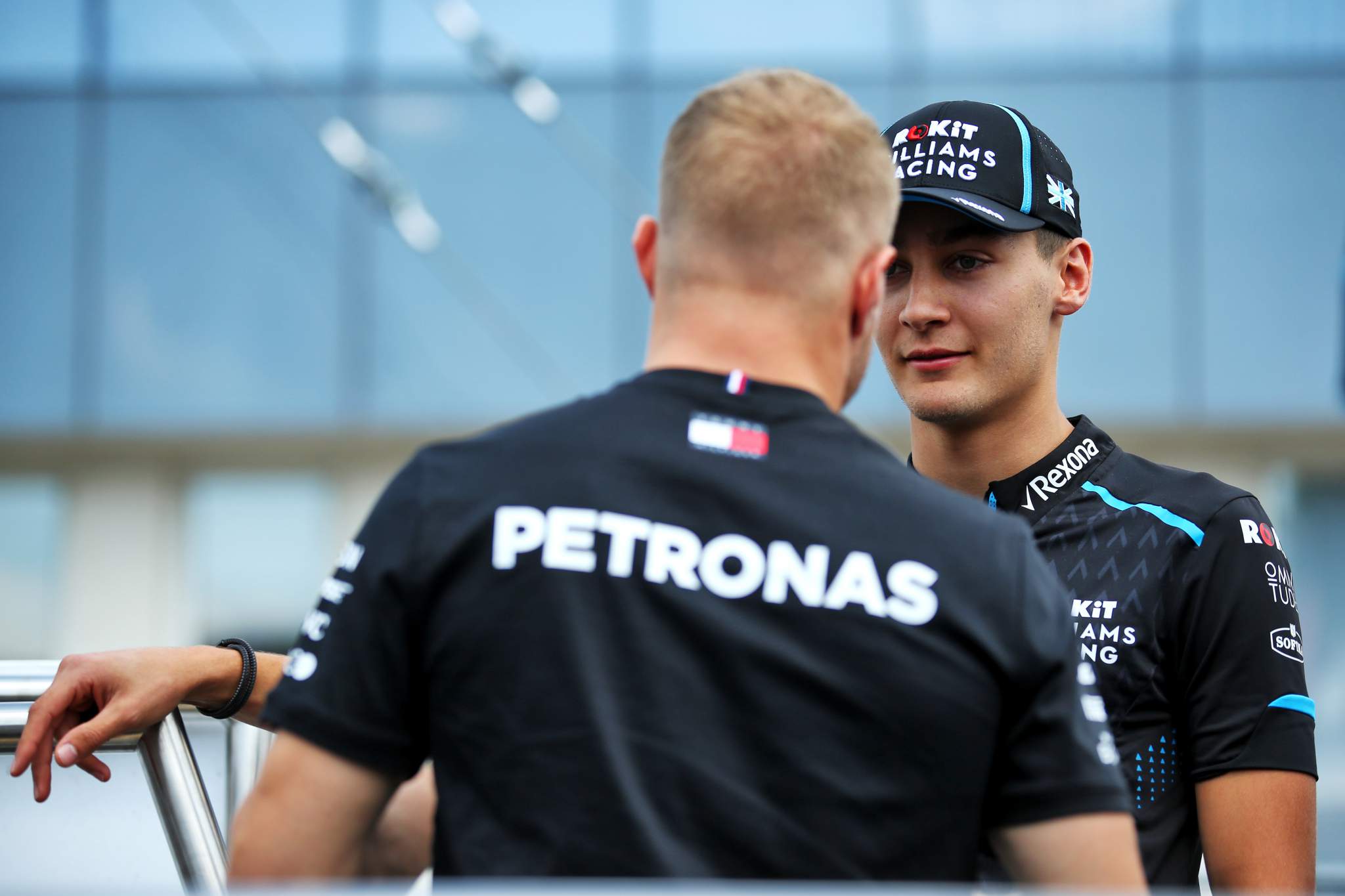 This is a one-off incident between two intelligent people who may well quickly discuss it, reach a consensus and move on. It needn't damn their relationship.
But it still might. Until we know what Hamilton wants to do next, or whether Mercedes will pounce for Max Verstappen as Christian Horner suspects, we don't know if Russell and Bottas are rivals for a 2022 Mercedes seat or potential 2022 Mercedes team-mates.
Russell wandering straight into the team for the Sakhir GP last year and outpacing Bottas will have given Russell a gut feeling about their relative capabilities and put Bottas on the back foot. Now they've had a huge crash that prompted extreme – and very bluntly expressed – fury from both of them.
Russell will also have some thoughts about the fact that he was able to attack a Bottas-driven Mercedes while driving a Williams.
Imola 2021 may be something they one day laugh off in meme-friendly ways while wearing matching Mercedes kit and leading the team to another constructors' title.
Or it might convince Mercedes that a Russell/Bottas partnership is not a viable way forward.
Bottas's small movement makes key difference
Rob Hansford
It initially looked like Russell was totally to blame for the crash, but having seen Kimi Raikkonen's onboard I don't think that's entirely the case.
You can see Bottas jinks right slightly before quickly moving left. From that view it looks like Bottas didn't realise Russell was quite so close and Russell was spooked by his move, causing him to put a wheel on the grass.
Both will lay the blame at each other's door, but I think it will ultimately go down as a racing incident.