Mercedes has revealed its 2020 Formula 1 car design, the W11, four days after an early preview of its new livery.
The championship-winning team for the last six seasons is completing a shakedown of the W11 at Silverstone on Friday.
It revealed its livery earlier this week with a show car at an event with new principal partner INEOS in London, but has now unveiled its 2020 design.
Valtteri Bottas will drive the W11 for the first time at Silverstone, before six-time world champion Lewis Hamilton takes over.
The biggest threat to Mercedes' record run
Mercedes success in the V6 turbo-hybrid era has broken several records and 2019 was one of its most emphatic seasons yet.
The team won the first eight races of the season, 15 in total from the 21 grands prix, and banked 739 points – its second-highest tally despite more competition than before.
However, while Ferrari and Red Bull had clear peaks and moments of superiority over Mercedes last year, neither put together a full title challenge.
That is expected to change this year, the final season with this set of car regulations, which means Mercedes' should face the biggest threat to its dominance.
"I think success is taking each day at a time," said team boss Toto Wolff about Mercedes' 2020 goals.
"Today success would be a good shakedown, we clock the mileage and get the filming in, both drivers get a first feeling with the car.
"No brake failure would be good!"
Hamilton said he did not feel any pressure at this point of his season preparations, and batted away talk he has seen from other drivers including Max Verstappen – who was recently quoted as saying that Hamilton was "good but not God".
When asked at Mercedes' shakedown about winter comments from rivals, Hamilton replied: "I find it funny, seeing that. I've always known to do my talking on the track. Often I tend to see [off-track comments] as a sign of weakness."
How could Mercedes improve further?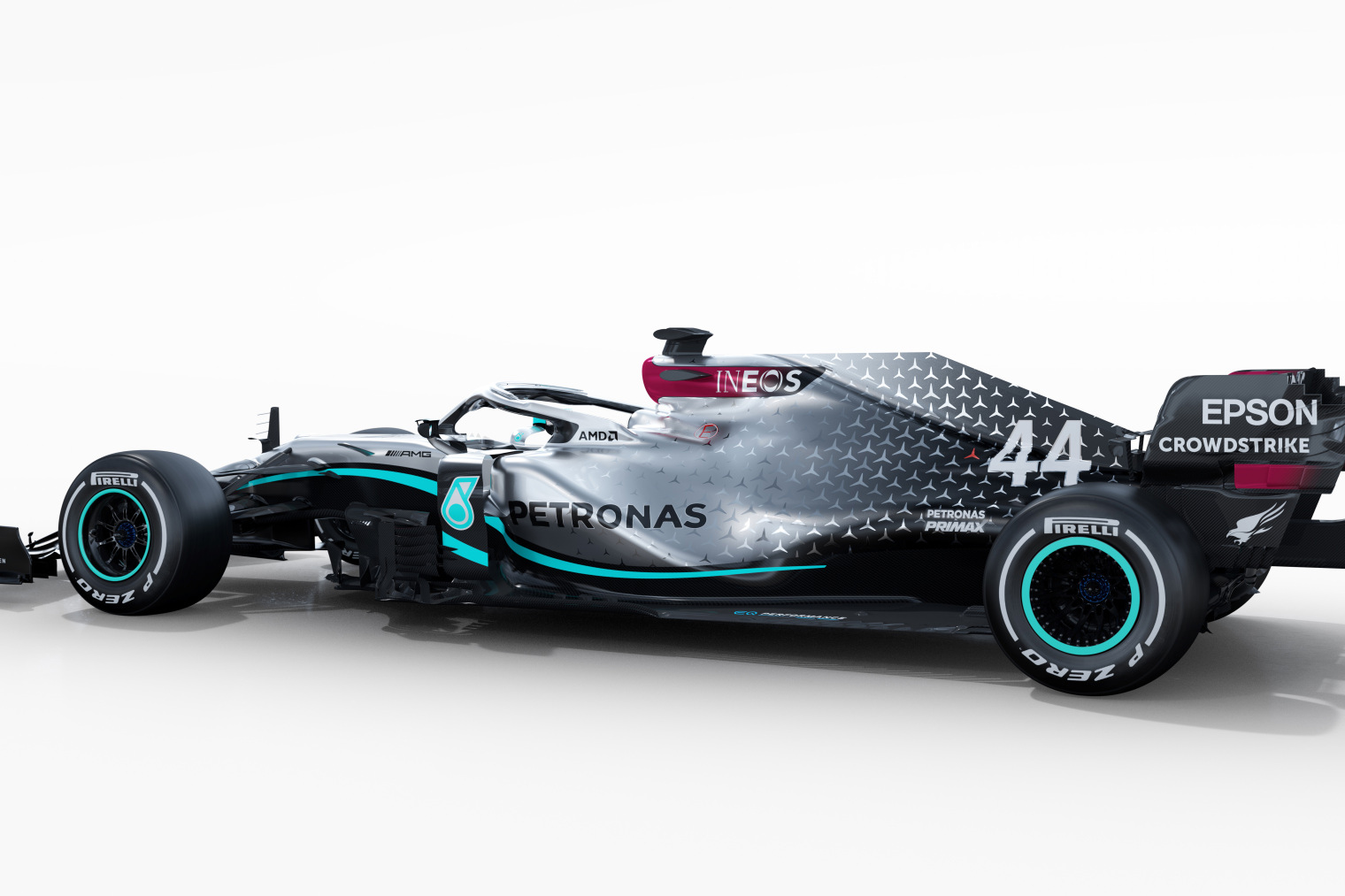 Hamilton has never questioned Mercedes' work ethic but it was clear last year that he felt there was plenty of room to improve with its 2020 car.
That was down to the aerodynamic and engine sides of the package.
"It's not been a great year for us in terms of the great issue, in terms of our engine development," said Hamilton in 2019. "It's just not been as successful in that department, as I say.
"We'll push to try and maybe reduce the drag a little bit but also increase power for next year."
Earlier this year, Mercedes High Performance Powertrains chief Andy Cowell said his team had indeed targeted "lots of improvements across the whole power unit, on the ERS side and on the internal combustion engine side".
The work on the W11 that began in late-2018 will have evolved to incorporate the lessons of the chassis department last year, too.
If Mercedes has hit its targets, Friday's shakedown could be the beginning of the end for its rivals' hopes of finally getting back on top.