Mercedes is "quite a way behind" on its pre-season Formula 1 test programme and "not happy" with the car's performance after a difficult opening day in Bahrain compromised by a gearbox problem.
Valtteri Bottas encountered a gearshift issue and was parked in the garage for several hours while the team changed the gearbox with just a single outlap on the board.
Bottas returned to the track to complete systems checks and aerodynamic correlation runs to finish with just six laps from the first four hours of the day.
Team-mate Lewis Hamilton fared better in the afternoon but still only managed 42 laps, as his time in the car was disrupted by a pedal adjustment, balance changes and a bizarre sandstorm that hampered everybody's running in the second half of Friday.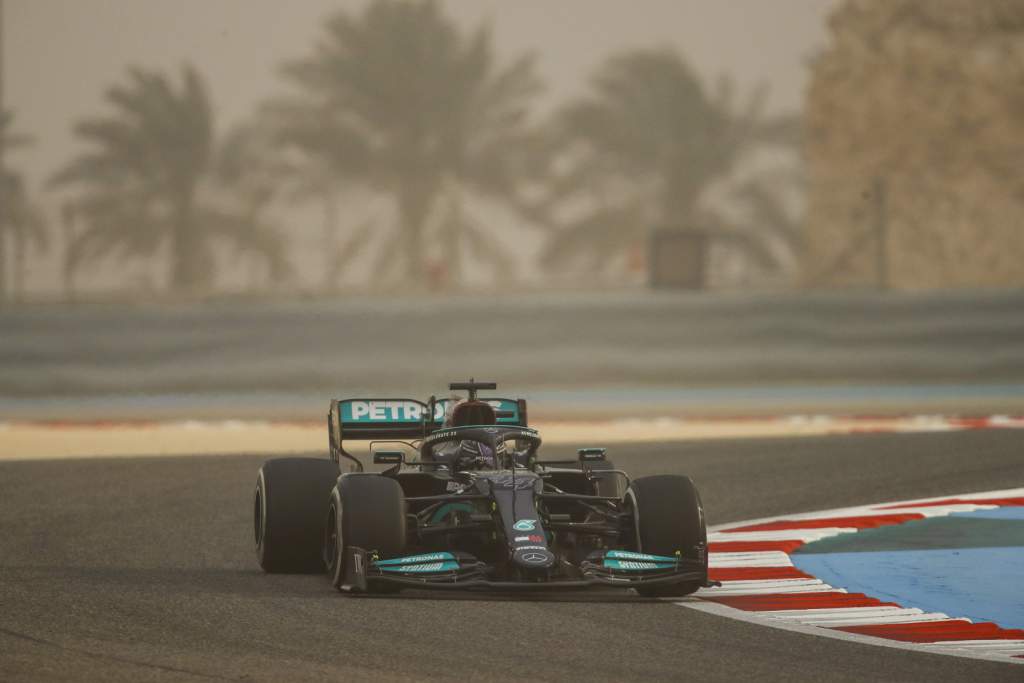 "It's been a poor start to the season from us today," admitted Mercedes trackside engineering director Andrew Shovlin.
"We lost more or less the whole morning with Valtteri with a gearbox problem and our workload over lunch meant we were late joining the afternoon session with Lewis.
"Once we got running it was clear we didn't have the car in the right balance window and while we made some progress during the day, we're not happy with how the car is performing and it's pretty clear we have some work to do.
"We're quite a way behind on our test programme and need to find a bit of balance and speed but we have two days left and every opportunity to recover the situation."
Mercedes rejigged its run plan to at least recover some of its testing and development targets for the day.
To put Mercedes' loss into perspective, this was the team's worst start to a pre-season since 2014.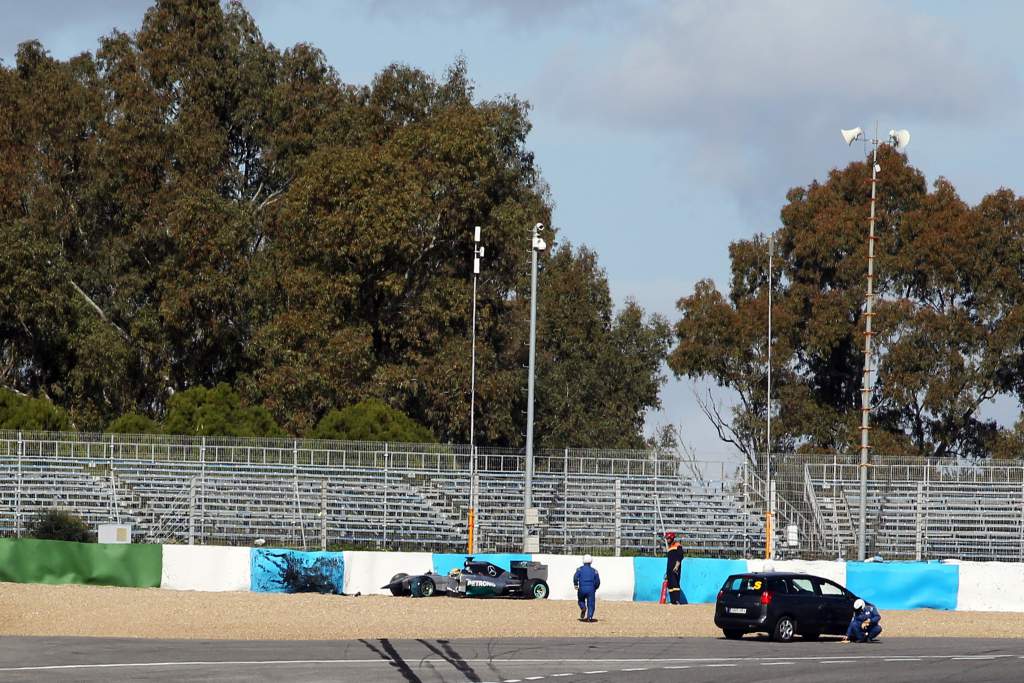 Back in 2014 a front wing failure meant Mercedes could not complete any more running after Lewis Hamilton's early laps.
But that test was so shambolic for its opposition that Mercedes' 18 laps of Jerez ended up the second-highest tally of the day.
Since then, only the rain-hit opening day of 2018 comes close to this year's tally of just over 250 completed kilometres.
So… how did Mercedes' interrupted running today compare to past years?

This handy graphic from @f1visualized might help to illustrate it 👀 pic.twitter.com/hGiHJIJfam

— The Race (@wearetherace) March 12, 2021
And the difficult start to 2021 pre-season represents Mercedes' worst lap count relative to the busiest team, as chief rival Red Bull completed 139 laps and said it hit all its opening-day objectives.
Mercedes clocked 34.5% of Red Bull's tally in Bahrain. Back in 2014 it still had 58% of the busiest team's running.
"We had that mishap in the morning which was very unfortunate for Valtteri in terms of losing time on track and the team is working hard to try and understand what that was," said Hamilton.
"I think they did a great job to turn the car around.
"We just had a good debrief and we'll keep working away.
"I've never seen a sandstorm come through here before in all the years that I've driven at this circuit.
"The sand was moving like rain would move. Having sand on the tyres isn't good for their longevity and getting consistency on long runs is difficult.
"Over a single lap it isn't the worst, but you need lots of laps at this time of year to get data."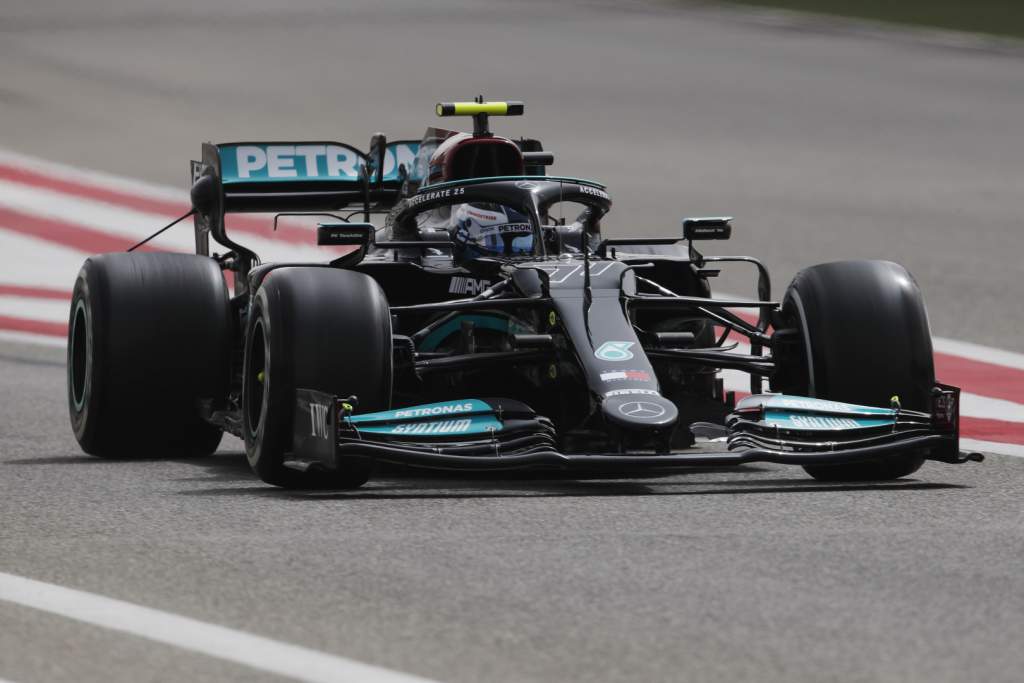 Hamilton will drive the car on Saturday morning before Bottas takes over in the afternoon.
Bottas has effectively lost one-third of his pre-season allowance, as testing is taking place over just three days this year.
"A total of six laps for me, all with aero rakes on the car so not much running today and not an ideal start," said Bottas.
"In recent years things have been pretty much bulletproof so it's not a familiar experience."