Mercedes has a "clear intention" to remain in Formula 1 with Toto Wolff, despite rumours of a departure in the near future, according to a new statement from the company.
Responding to reports that Mercedes AMG F1 chief Wolff was stepping down from the role, Daimler-Benz has issued a strong statement reiterating its intention to continue in F1 'for years to come' and still in association with Wolff, who is a 30% shareholder in the team.
The full statement reads: "Speculation regarding a potential withdrawal from Formula 1 continues to be unfounded and irresponsible.
"The sport has taken the right measures to address the consequences of the Covid-19 pandemic and its future financial sustainability, and we welcome these steps.
"It is our clear intention to continue competing in Formula 1 as a Mercedes-Benz works team in the years to come, and to do so with our managing partner Toto Wolff."
Wolff's current contract to lead the team runs only until the end of this year.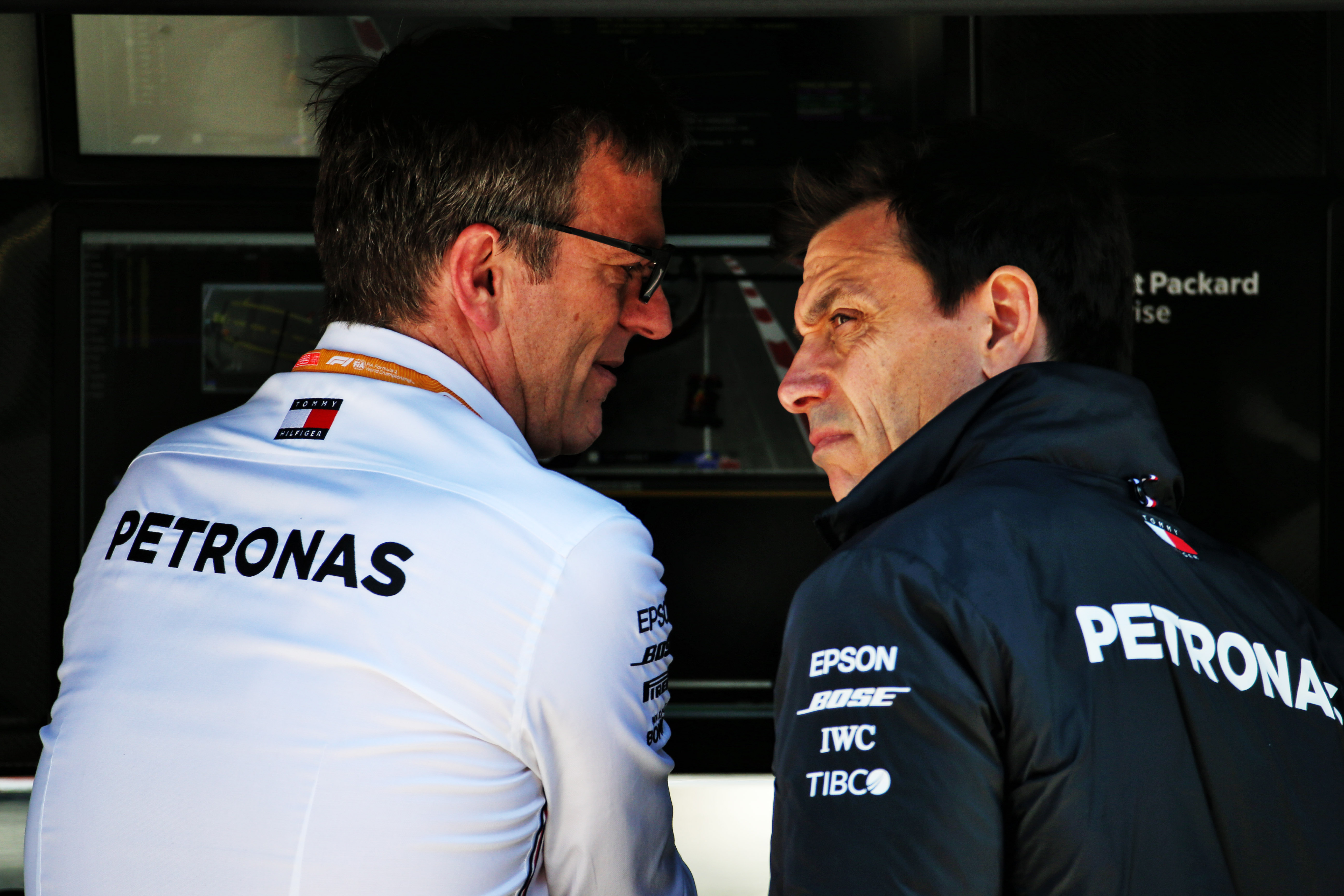 A Mercedes spokesman has confirmed that Wolff and the Daimler-Benz board are still discussing the terms of his next contract. Those negotiations are ongoing and The Race understands they are not expected to yield an announcement any time soon.
The implication is that the new contract between the two parties won't simply be a renewal of the existing one – and this, combined with Wolff's recent personal investment in Aston Martin Lagonda, is perhaps where the speculation has originated.
For last year's Brazilian Grand Prix Wolff chose not to attend an F1 race for the first time since taking up the role in 2013. On that occasion, the team was led at the track by technical director James Allison.
It is not inconceivable that this was a preparation for a different, less direct, role Wolff has in mind for the future.
Wolff is now statistically the most successful team principal in F1 history, Lewis Hamilton's success last year being the sixth in succession for a Mercedes driver, surpassing Ferrari's previous record of five in a row between 2000-04, under the stewardship of Jean Todt and Ross Brawn.