Mercedes has made a "really impressive" engine step and developed a Formula 1 car that is "streaks ahead" in terms of downforce from 2019, according to technical director James Allison.
The team's High Performance Powertrains division was responsible for the significant advantage Mercedes enjoyed at the start of the V6 turbo-hybrid era in 2014.
However, its rivals have gradually caught up and last year Ferrari established a clear, albeit controversial, edge in engine performance.
In a video explaining the differences in its 2020 car, the W11, Allison said: "A huge, huge effort has gone in by HPP to put more performance into the engine.
"They have managed to have a really good winter, finding lots and lots of fresh horses from this power unit, many years into a regulation with fixed fuel flow.
"This year, they have managed to find a really impressive upgrade in the power.
"[It is] not just more horsepower. They have also for the third year straight bent over backwards to give us a power unit that gives opportunities on the chassis side to develop better aerodynamics."
Mercedes HPP boss Andy Cowell had already outlined at the launch of the W11 how much effort had gone in to improving the
engine's temperature tolerance for 2020.
Its cooling package suffered from a miscalculation last year that meant its radiators were slightly too small, but HPP has developed its coolants which means the radiators have not needed to be dramatically increased.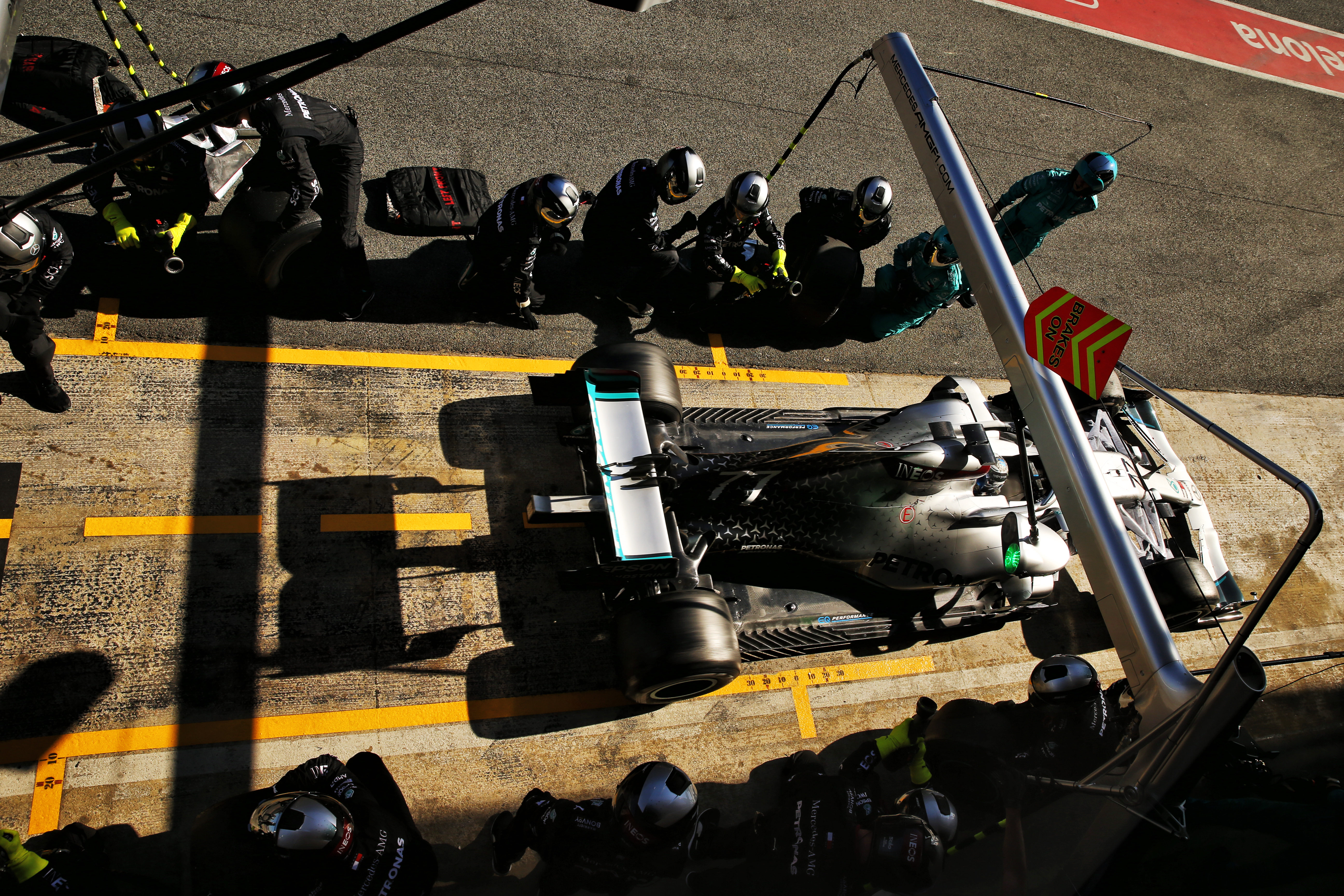 Allison said: "Being able to run hotter means that for the same everything else, we can make smaller radiators in the car and keep the car cool.
"[It is] one of the reasons why this car is even slimmer than the ones that we have seen in previous seasons.
"Last year's chassis would have stuck way out the side of this bodywork, but this year's one is narrower still, as a result of the investments that HPP made on our behalf in their power unit."
When Mercedes revealed its W11, the team made reference to three significant changes across the front, middle and rear of the car.
These chiefly related to the greater structural complexity around the uprights and wheel rims, lowering the side-impact tubes and what it called an "adventurous" rear suspension layout.
Allison said these investments combined to make a car that is "streaks ahead" in terms of downforce and should have a stronger development curve as well.
"We've got a car here that we hope will be fertile ground to develop strongly all the way through the 2020 season," he added.
Allison said that Mercedes was tempted to be more conservative but, under pressure from Red Bull and Ferrari as 2019 developed, opted to be more "aggressive".
Elaborating on the changes outlined at the W11's reveal, Allison said strengthening the front of the car was "a difficult project but one which has given us good aerodynamic gains".
He also explained that Mercedes had opted to follow the pitlane trend of lowering the side impact structure after "watching on from afar" because there was a further aerodynamic gain to be made.
Finally, addressing the "extremely adventurous" rear suspension, he said: "We have put into the back, specifically on the lower rear wishbone, a new geometry that gives us more aerodynamic opportunity and allows us to get more downforce on the car.
"Nearly all of them [the fundamental changes outlined above] are a structural compromise where we have had to put weight on the front, in the middle and at the back of the car in order to realise these gains.
"That weight has had to be paid for by hundreds and hundreds and hundreds of small innovations by other designers who have managed to save the weight that's allowed us to buy each of these investments."