Mercedes team principal Toto Wolff says its porpoising troubles have not returned despite the evidence of a difficult Monaco Grand Prix weekend – instead pointing to the car's ride causing it to bottom out as its limitation.
While these phenomena can have ostensibly similar symptoms, what Mercedes is struggling with at Monaco is not the high-frequency porpoising that beset it earlier in the season triggered by an aerodynamic problem, but bottoming out for reasons related to ride height and suspension stiffness.
George Russell and Lewis Hamilton qualified sixth and eighth respectively for Sunday's race. Russell was 1.031% of pole position compared to 0.817% last weekend in Barcelona.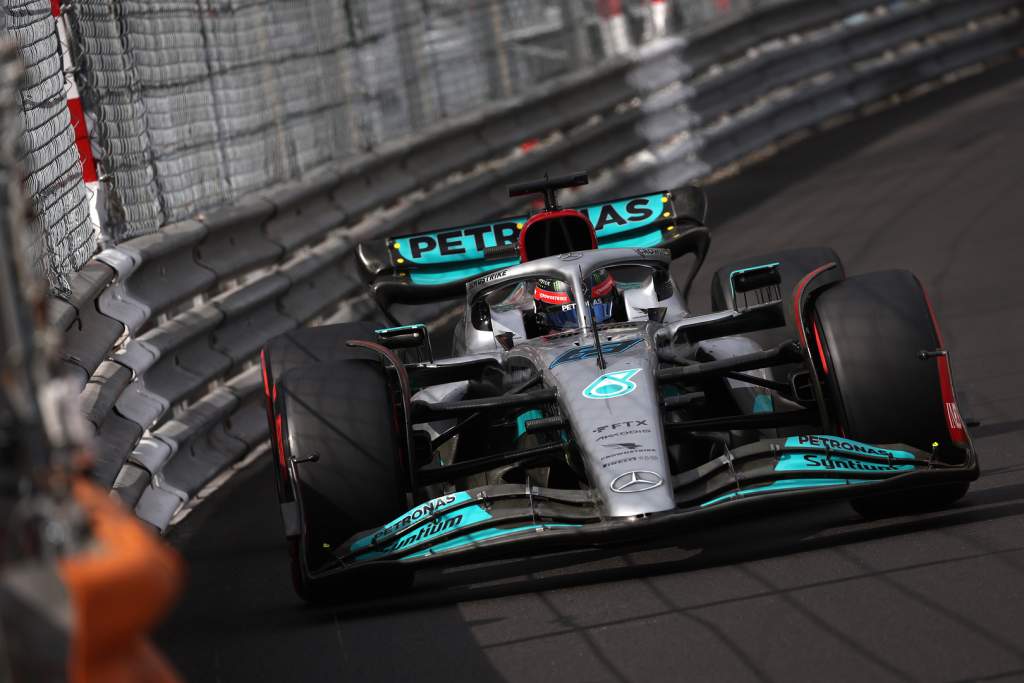 "We haven't had porpoising returning, we have bottoming out," said Wolff.
"We're just hitting the ground in a very different way, the car is too stiff, too low. And it's just the same gap like it was in qualifying in Barcelona.
"So it's probably realistic where we ended up. The car is good for fifth and sixth and [Lando] Norris beat us to it. But we shouldn't have expected any miracles, particularly here in Monaco."
Hamilton reported after qualifying that he found the bouncing to be less of a problem today, but suggested it came at the expense of car pace.
When asked about this by The Race, he said "it felt like we improved the car in terms of bouncing, but we were slower".
Hamilton particularly struggled with the ride yesterday, but according to Mercedes trackside engineering director Andrew Shovlin the ride has been one of the "big areas that we've been focused on" after Friday.
Wolff indicated that he does not believe its Monaco struggles indicate that Barcelona was a circuit-specific improvement, instead suggesting that this unique track created challenges that always meant it was likely to struggle here.
"You can say what are the lessons that we learned in Barcelona and how do they apply to Monaco and the answer is there's just nothing because it's so different," said Wolff.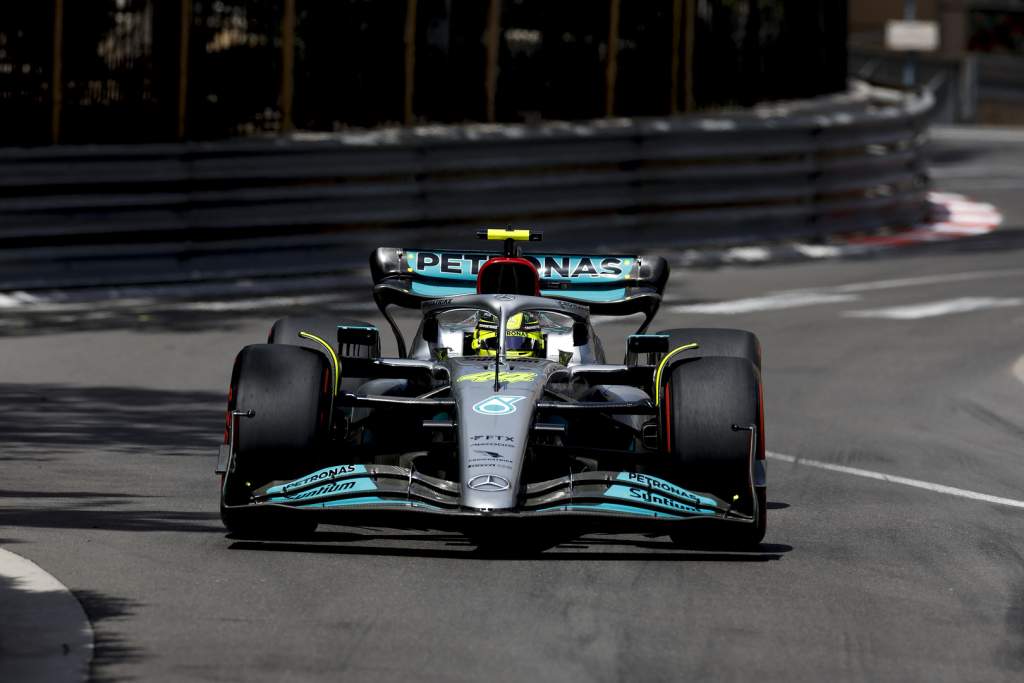 "I don't know whether this is now self-managing my expectations, but I would say that us being here where we are with George is probably realistic, or better than what I would have expected from Monaco.
"Even though we can't be happy with such performance, it is where we are. It could have been worse, in my opinion."
Russell echoed Wolff's viewpoint, suggesting that the team did get the best out of the car in qualifying.
He pointed to the car's strengths in terms of straightline speed and faster corners in Barcelona as not applying in Monaco.
"The ride of the car has been our biggest limitation all weekend and while P6 is not a result to be celebrating, I think we pretty much maximised it out there with the package we have," said Russell.
"The team has worked incredibly hard to give us the most compliant set-up possible, but we saw in Barcelona that our strengths were speed on the straights and the high-speed corners – and there's none of either in Monaco.
"So looking at it objectively, there's no reason we should be any higher up today.
Mercedes s hoping to be stronger on race pace, as was the case in Barcelona.
There, it was well off the pace of Ferrari and Red Bull in qualifying, but much stronger in race conditions – although given the difficult of overtaking in Monaco that could be of limited use on Sunday.