Mercedes technical director James Allison believes there was some untapped potential in the team's DAS system that wasn't exploited thanks to a combination of it being banned for 2021 and the disruption to the 2020 Formula 1 season.
While DAS was a valuable part of the armoury of the Mercedes W11 and delivered "most" of what Allison hoped for, there was the possibility a more refined evolution of the DAS it could have been used more in corners.
The dual-axis steering system was first spotted on the second day of pre-season testing at Barcelona, when Lewis Hamilton was seen actuating it by pushing and pulling back the steering wheel. This movement adjusted the toe of the front wheels.
During 2020, it was used as a device to build front tyre temperature on preparation laps and during safety car periods, which meant it contributed in particular to Mercedes taking 15 out of 17 pole positions – especially given the unusually low temperatures experienced in the races later in the reshaped European season.
"I'd say it's been probably most of what we hoped for," Allison told The Race.
"We ended up being limited to the first iteration, which is relatively crude" :: James Allison
"We'd hoped that we would be able to use it more over the course of an event from old tyres to new, that the drivers would find corners where it was just easier to nip round the corner with a little tweak of DAS because it does change the steer response.
"But it proved not very easy for them to use as a thing that they could genuinely push and pull while 'left-and-righting'.
"Maybe in a full season where we were not so COVID-distracted and where we might have had more chance to develop and test.
"Then we perhaps could have got the fine control of it better established rather than what we ended up being limited to, which was the first iteration, which is relatively crude lock-to-lock type of control.
"But nevertheless, that aspect of it was very useful in giving us the ability to get some heat into the tyres on out-laps and allow the front to wake up nicely for a qualifying lap and similarly after safety cars.
"So we got a chunk of what it can offer but not everything."
Mercedes knew that the DAS system would be outlawed for 2021, a rule change that remained in place even when the all-new technical regulations were deferred.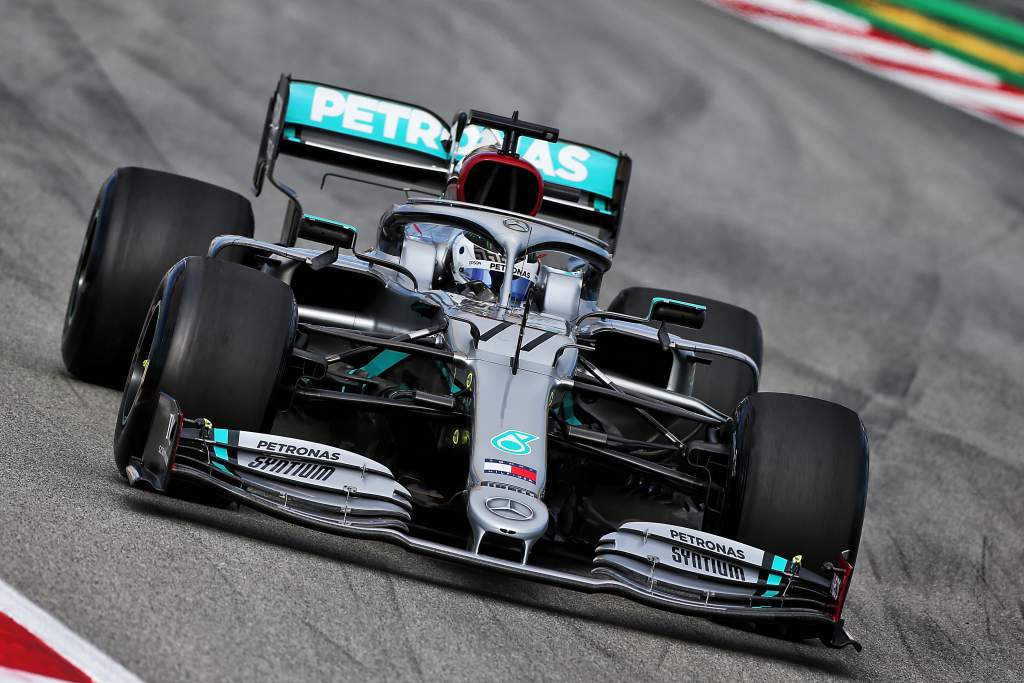 When Mercedes ran its original DAS concept for 2019 by the FIA, it was rejected on the basis that it was actuated by a lever and therefore illegal.
But Mercedes reworked the concept to be operated by the steering wheel, which ensured it was considered to be part of the steering system rather than the suspension. This was critical in proving its legality and was the reason why stewards rejected Red Bull's protest against it at the season-opening Austrian Grand Prix.
While Allison admits to being reluctant to see DAS outlawed, he accepts that the reasons for doing so were valid given the costs involved in rivals having to develop their own versions.
"It's a shame that it's all banned for next year but I understand," said Allison.
"In fact, we were a resigned, but not furious, contributor to getting it taken away next year because we understand that forcing everyone else to develop a system like that – because it is beneficial – would probably have been self-defeating.
"And we did have the benefit for a season, which made the investment and effort worthwhile."