The Mercedes Formula 1 engine division has completed an order of 10,000 breathing aids, with over 20,000 F1-assisted medical devices to help treat coronavirus patients being produced in total.
Under the Project Pitlane umbrella, the seven UK-based F1 teams have worked across multiple projects to help meet the demands of the UK government in its bid to ensure hospitals have the necessary equipment amid the current health crisis.
F1's 2020 season is on hiatus because of the COVID-19 outbreak with teams observing strict shutdown requirements but parts of the business assisting in non-F1 projects are able to remain open.
Mercedes High Performance Powertrain engineers have worked with UCL mechanical engineers and University College Hospital clinicians on Continuous Positive Airway Pressure (CPAP) devices, used to support patients with breathing difficulties.
The HPP base at Brixworth has been repurposed to meet the demand of producing up to 1000 CPAP devices a day, including using 40 machines that would normally produce pistons and turbochargers.
As a result, Mercedes has now successfully completed the order of 10,000 devices, the design of which was previously made freely available on request to manufacturers of devices worldwide, as well as research institutes, healthcare providers, governments and those in the non-profit sector. The team also has 50 personnel working on another project separate to the CPAP effort.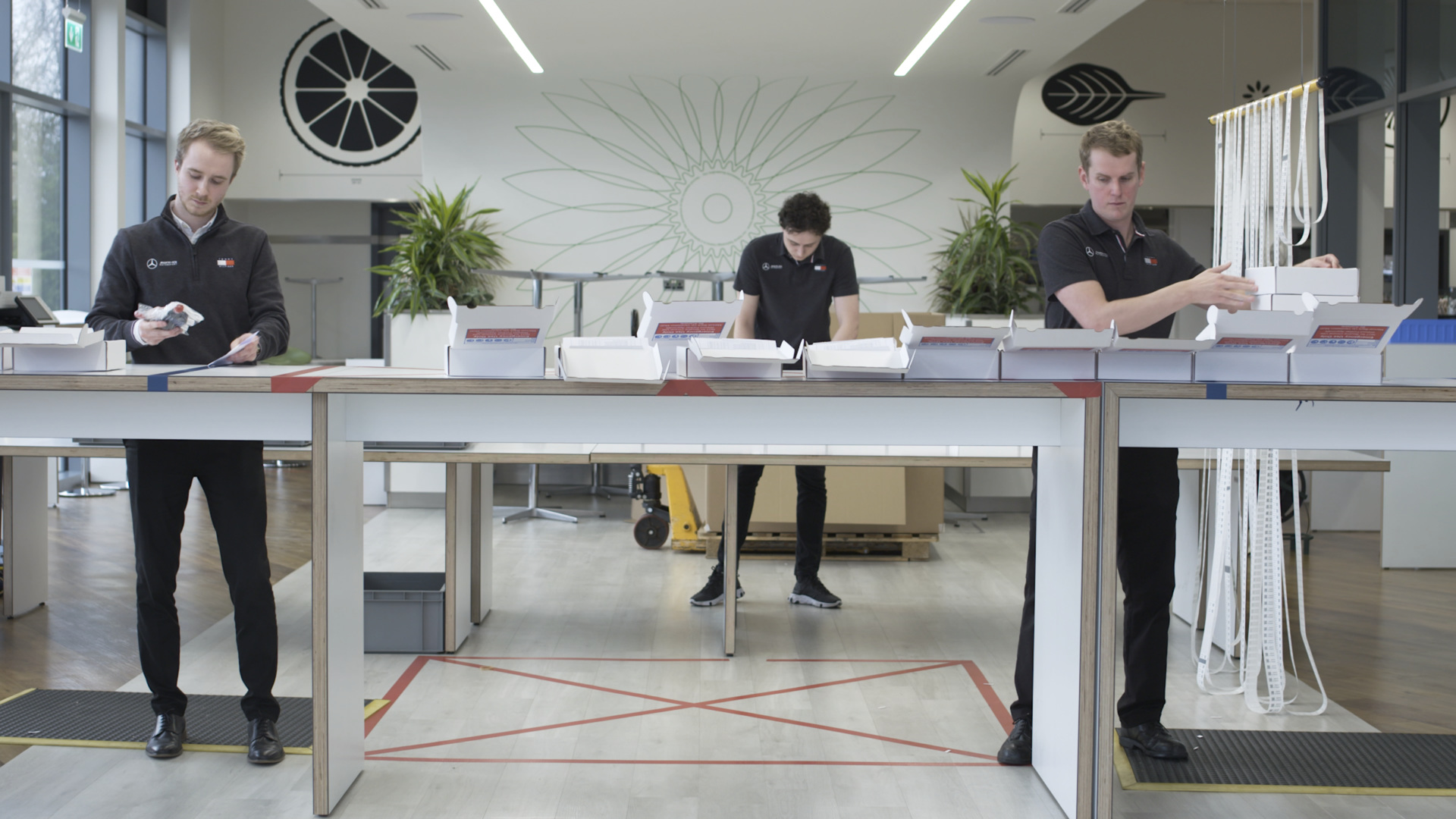 In addition, all seven teams are part of a consortium handling an order of more than 10,000 Rapidly Manufactured Ventilator System (RMVS) devices.
While two of three F1-associated projects have been successful, a third was stopped as the government's requirements changed.
BlueSky involved Red Bull and Renault as F1 project leads in the design of a portable ventilator from an NHS clinician.
But that project was "stood down" by the government last weekend.
An F1 spokesperson praised Red Bull and Renault for their "brilliant dedication and skill throughout the project" and said they "should feel proud of the work they have undertaken to develop a new device".
The spokesperson added that all seven teams "continue to focus their collective efforts on the two remaining workstreams, while standing ready to respond to any further calls for help".