In Formula 1 and all areas of motorsport, the biggest stories are often about bad news.
Good news stories are harder to shine a light on because it usually means things are working as they should.
However, in the current circumstances, the world can easily be a very negative place. While we hope that changes as soon as possible, it is at least bringing good news to the fore.
Motorsport is no different. From major technological initiatives to fight the COVID-19 outbreak to small acts that go a long way, individuals, teams, championships and manufacturers are all playing their part.
So this is our round-up of some up the best feel-good stories that have caught our eye, loosely split into five categories: acts of kindness, assistance, donations, amusement and technological efforts.
If we've missed anything, or you know a good story that you think deserves to be included, email editorial@the-race.com.
ACTS OF KINDNESS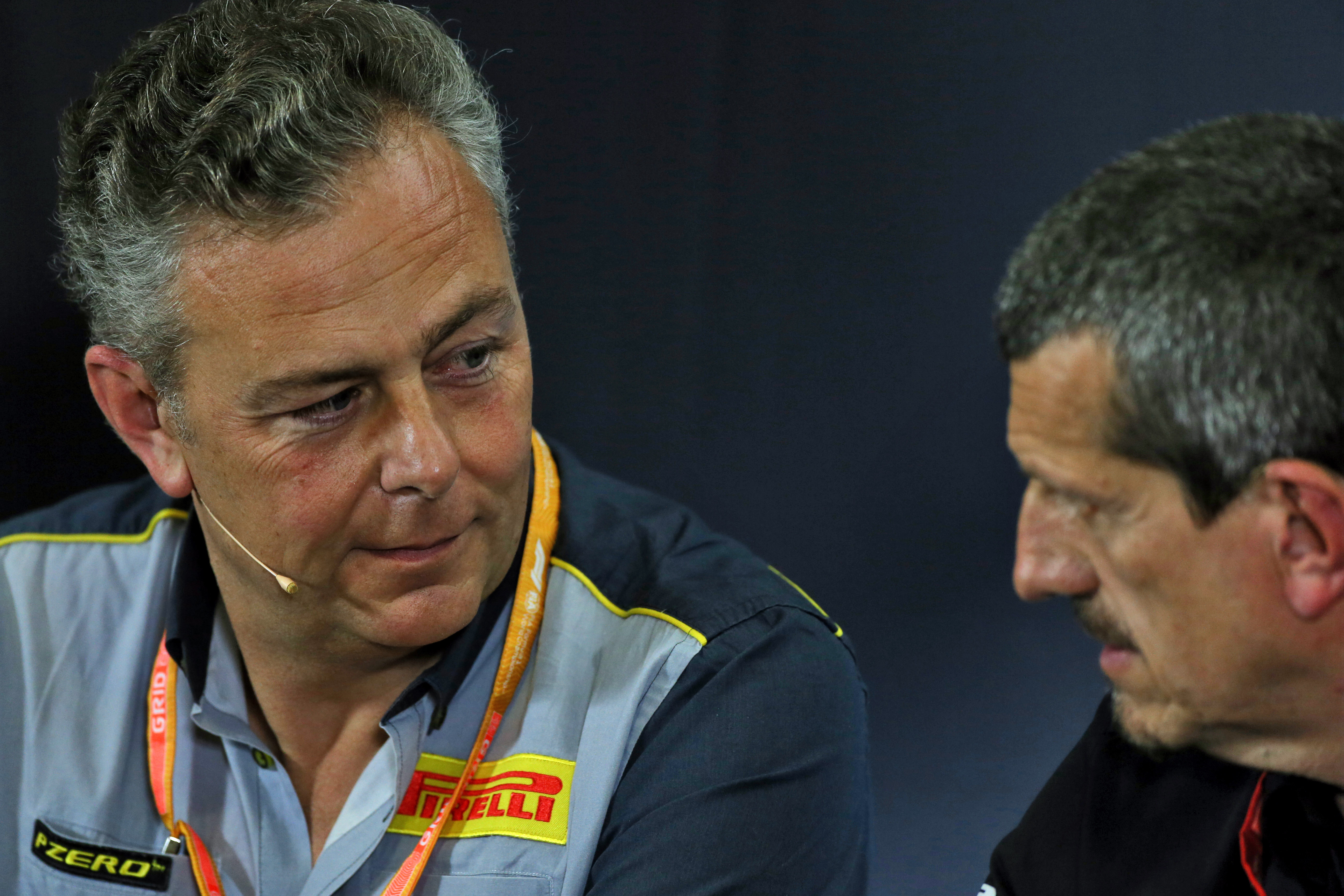 Pirelli boss Isola's ambulance shifts
Pirelli's headquarters are in Milan, one of the worst-affected areas of Italy.
F1's tyre supplier has been organising collections for ventilators and personal protection equipment like masks and aprons, and donated €100,000 to charities fighting coronavirus.
But it's not just the company playing its part as a whole. Pirelli F1 boss Mario Isola is a volunteer ambulance driver in his free time, regularly conducting 10-hour night shifts.
That hasn't changed in coronavirus times. "It doesn't stop people becoming ill as usual," says Isola.
"So people volunteering in any role becomes even more important, and I have been giving all the time I can to the ambulance."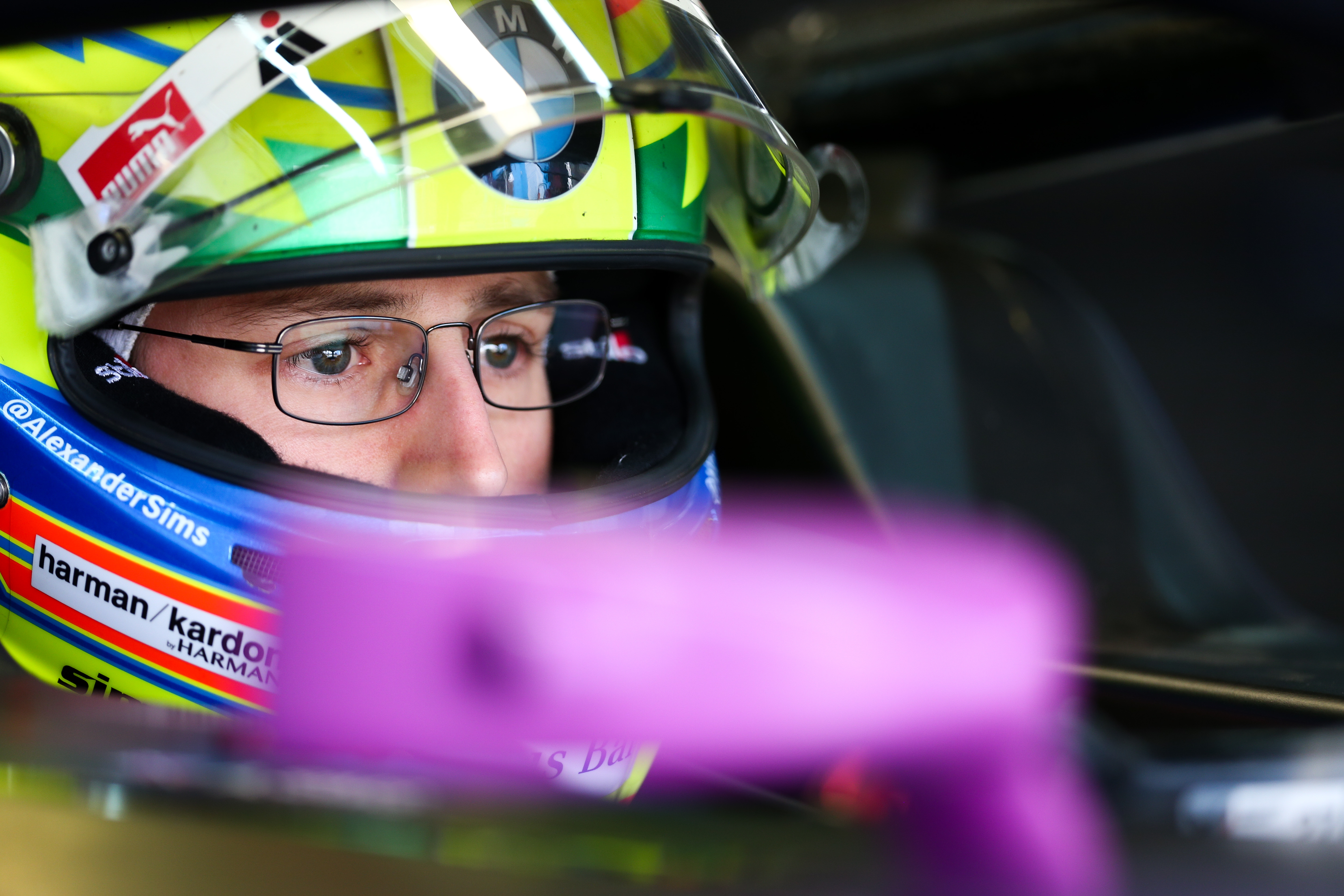 SIMS THE PPE COLLECTOR AND DELIVERY DRIVER
An effort aided by BMW Formula E title contender Alexander Sims to collect, organise and then deliver equipment for NHS workers has had a bumper response.
Spurred on by an idea from his performance engineer Andrea Ackroyd, who has family working in the NHS, Sims helped coordinate a bid to collect surplus PPE stock from motorsport teams, manufacturers, companies and anyone his contacts could reach.
He singled out the Mercedes, Williams and AlphaTauri F1 teams for their "particularly generous" donations, which added up to almost 40,000 gloves, 1,900 masks, 150 Tyvek suits, 20 safety glasses, 32 tubs of hand cleansing wipes and 16 refill packs, and 6 alcohol hand gel bottles.
This has allowed Sims and his friends to deliver PPE to University Hospital Coventry and Warwickshire and Milton Keynes University Hospital.
THE MOTO E RIDER SCRUBBING A NURSING HOME
https://www.instagram.com/p/B-unAZmlfwt/?utm_source=ig_embed
MotoE rider is Dominique Aegerter is sanitising and disinfecting a nursing home owned by his coach every day in the fight against COVID-19.
Aegerter says that each week he buys bleach for C.G. Sant Pere nursing home and disinfects "the whole exterior", and splits his day between training and helping to "collaborate in the prevention and disinfection of his [Aegerter's coach's] nursing home".
"This virus is lethal for older people," says Aegerter. "And I couldn't be home locked up watching all the trouble."
RON DENNIS SETS UP FREE MEALS SCHEME FOR NHS WORKERS
Former McLaren F1 boss Ron Dennis has created a scheme which will donate millions of free meals to NHS staff during the coronavirus pandemic.
Dennis – after talking to his daughters – has set up a foundation with a budget of £1.5 million which will distribute 1000 free meals per day to hospitals, in partnership with several other companies.
He told BBC Radio 5 live: "The real breakthrough was when I phoned Dave Lewis [the chief executive officer] at Tesco and 20 minutes later he phoned back and said: 'We're behind you.'
"We had great logistics in place but we needed volume. We now have volume and as we speak we are ramping up.
"The first meals are being prepped to go to John Radcliffe Hospital in Oxford and we're looking at 1,000 meals a day. It will be challenging, but we will get there."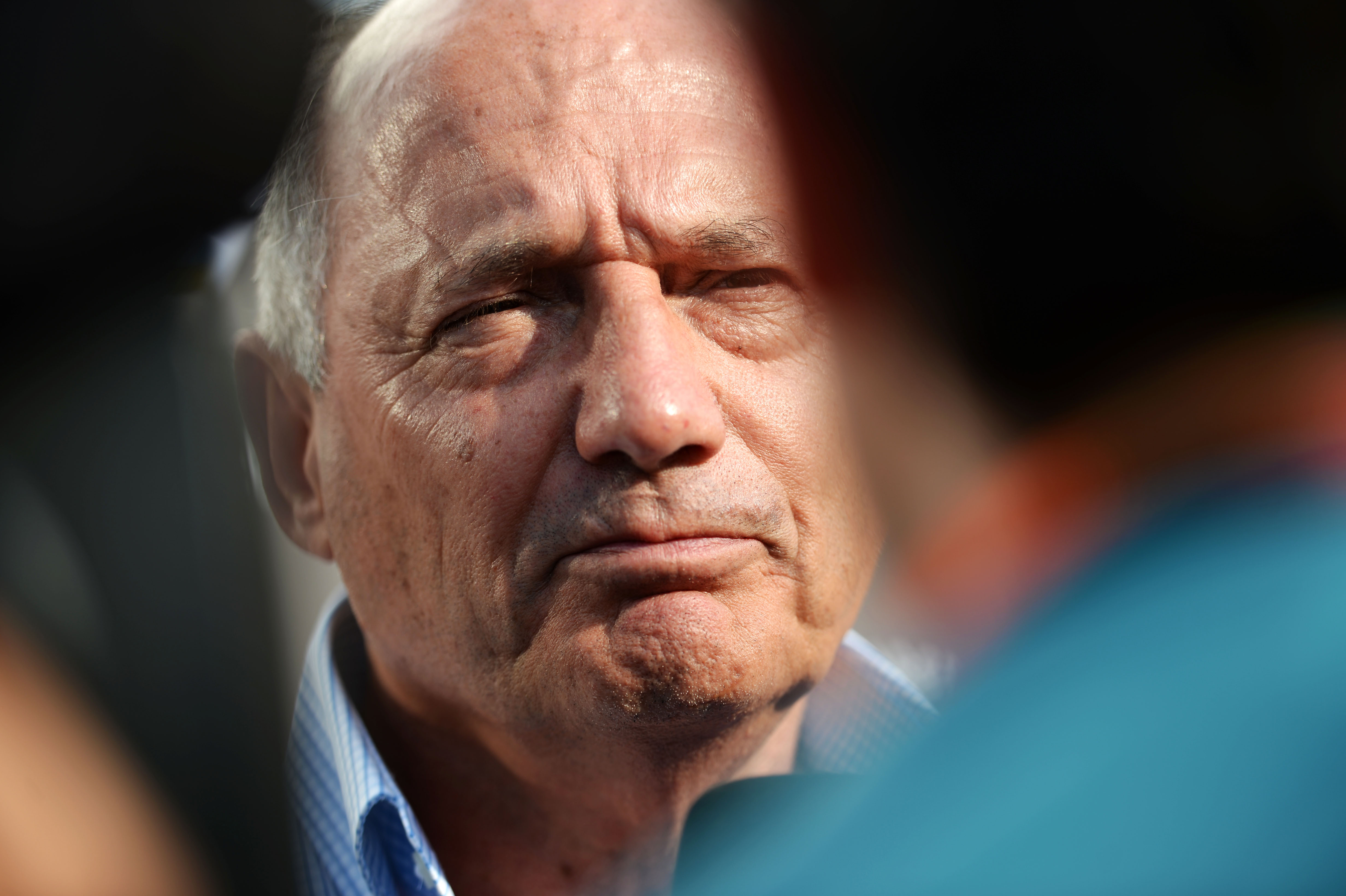 PROVIDING ASSISTANCE
SILVERSTONE OFFERS MEDICAL CENTRE TO NHS
Silverstone has offered the NHS use of its state-of-the-art medical centre as an extra resource during the coronavirus pandemic.
The British Grand Prix host track employs a team of 100 doctors, nurses and emergency care personnel over the course of a Formula 1 weekend to man its medical centre, which has a similar capacity to a small Accident and Emergency Unit – with four resuscitation bays, two four-person observation areas as well as a fleet of eight emergency response vehicles.
In a statement issued on Twitter, Silverstone said "whatever we can do to help, we're ready to do it."
We're delighted to be able to offer the Silverstone medical centre to the #NHS in their ongoing battle to fight COVID-19. Whatever we can do to help, we're ready to do it.https://t.co/f8I5bjtMmu

— Silverstone (@SilverstoneUK) April 6, 2020
HABSBURG WORKS IN AUSTRIAN MILITARY DISTRIBUTION UNIT
Audi WRT DTM driver Ferdinand Habsburg is working night shifts in a military distribution centre during Austria's coronavirus crisis.
Habsburg, who undertook military service in the Austrian army following the end of the 2019 DTM season, is working to assist in the distribution of food and vital medical supplies each night.
"If you are young and healthy and you would like to use the time on your hands right, seek out opportunities to help your community in these times of need" he said.
Making the best of the situation♦️
⠀@Fhabsburg62 is working every night in military until the crisis is over to ensure the security of the food supply in his country

Full video: https://t.co/B1bz5rr7kD
⠀ #WRT #Autosport #GTunited2020 pic.twitter.com/4Pwle6qQNb

— WRT – W Racing Team (@followWRT) March 24, 2020
NASCAR TRACKS HOST BLOOD DRIVES AND TESTING CENTRES
The coronavirus outbreak has put paid to more than just big sporting events. The collecting of blood cells has been hit hard as public gatherings have been banned.
That's meant the organisations responsible for collecting blood have had to get inventive.
NASCAR tracks have been a key place for blood banks to set up and take samples, and the iRacing NASCAR events taking place while real-life racing is effectively banned have helped to raise awareness that blood donations are still needed, and can be done.
To find out how you can donate and help, click here.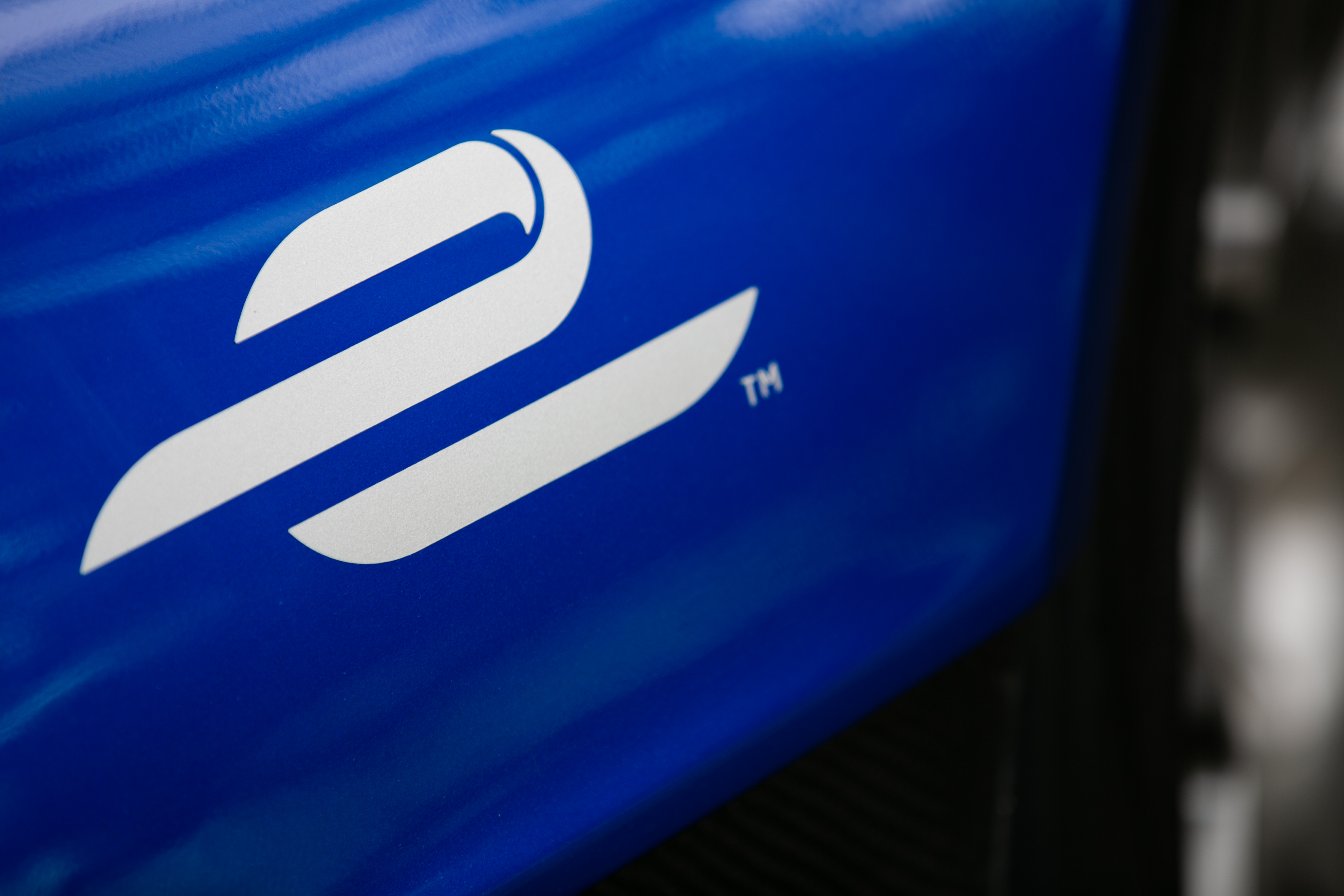 FORMULA E HELPS NHS AT LONDON E-PRIX VENUE
Formula E's London E-Prix is slated to take place on the final weekend of July at the ExCeL centre, where it is scheduled to use both of the main halls of the facility.
But the ExCeL is set to be crewed by NHS staff and military personnel with medical specialities in respiration, with 4,000 beds, to ease the pressure on the UK's hospitals as part of the coronavirus relief effort.
And as part of the continued collaboration between the championship and ExCeL London, the fully-electric racing series has provided its trackside barriers to be used for perimeter security around the site, as well as part of the track and fencing creating separate routes for ambulances coming in and out of NHS Nightingale.
GP3, PORSCHE, BTCC, TESCO…
Not too long ago, Porsche Carrera Cup GB champion Josh Webster was sampling British Touring Car machinery for the first time.
From Formula Renault to GP3 to the Carrera Cup and, in March, Team Parker Racing's BMW 125i M Sport, Webster's been behind the wheel of a range of cars. Now he can add another to his list: Tesco delivery van.
Webster applied for the customer deliver driver job a couple of weeks ago, then chased them up on Twitter having not had a response over a position that needed an "immediate" start.
That prompted a personal reply from the Stowmarket store manager, who then sorted things out in private and has praised him for the "fantastic work he will do delivering shopping in the community to some of our vulnerable customers".
Day 1 as a @Tesco Stowmarket Customer Delivery Driver is complete! So much fun and so rewarding being able to help people and give a bit back to the community as well as keeping my income rolling in these tough times. Grateful for the opportunity! pic.twitter.com/g0oE85vgqm

— Josh Webster (@joshjwebster) April 9, 2020
RALLY DRIVER OFFERS HOTEL TO NHS STAFF
UK rally driver Steve Perez gave up the rooms in his four-star CASA hotel in Chesterfield to NHS staff.
The 2014 BTRDA Rally Series champion – who owns a range of rally cars including a Group B Audi Quattro – joked that the bar was shut at the hotel, but that NHS staff could "raid the mini bar for free".
Thanks @vickylturner @royalhospital @NHSEngland any front line staff who need a comfy bed and a good nights sleep and a nice hot meal, breakfast stay @Casahotels for free, sorry the bar is shut but please raid our mini bar for free! Because we love you!💕

— Steve Perez (@StevenJGPerez) March 22, 2020
DONATIONS
AUSTRALIAN GP FOOD DONATED TO SALVATION ARMY
The food intended to be used at the Australian Grand Prix, which was cancelled at the last minute in March, was donated to Melbourne's Salvation Army to be given to food banks and homeless shelters.
In an interview with Melbourne radio station 3AW, Salvation Army Major Brendan Nottle said the support was "absolutely incredible".
"At a time like this it's fair to say we've seen, perhaps, the worst of our community in terms of the rush on toilet paper and all the rest of it.
"But I think when it comes to catering and the donation of food we've also seen the best of our community."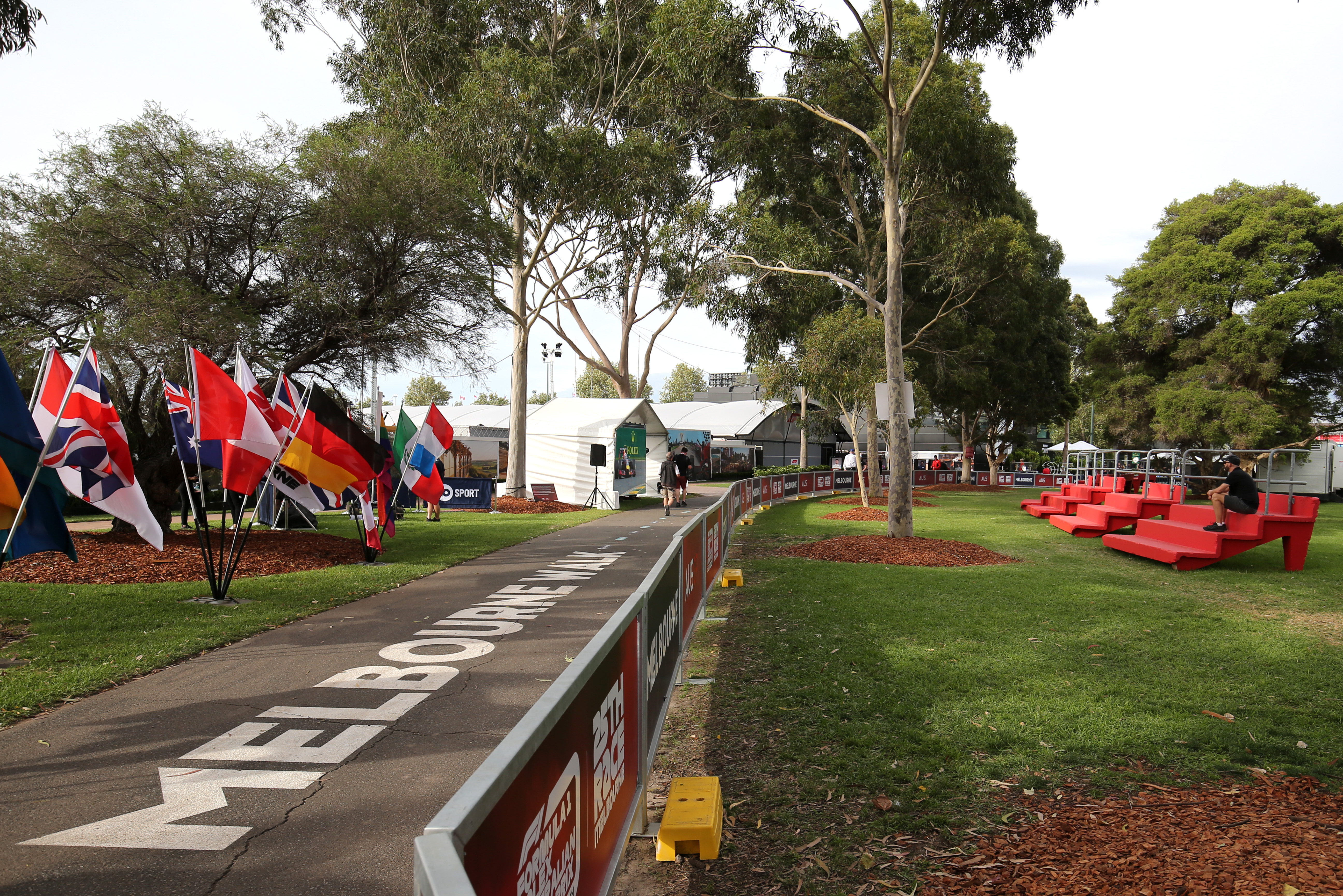 LANDO NORRIS SHAVES HIS HEAD FOR CHARITY
McLaren Formula 1 driver Lando Norris officially became 'Baldo Norris' (sort of), after shaving his head on a Twitch livestream in aid of the COVID-19 relief effort.
More than 36,000 viewers watched Norris complete his hair transformation, which he did himself while isolating alone with hair clippers he'd bought specially for the occasion.
Norris had promised to shave his head if he raised $10,000 in donations as part of Twitch's 'Stream Aid' event, where he broadcast himself playing F1 2019 game – as well as taking part in iRacing and Rocket League.
He ultimately raised $12,000 to contribute to a total $2.7 million fund from streamers and gamers all over the world.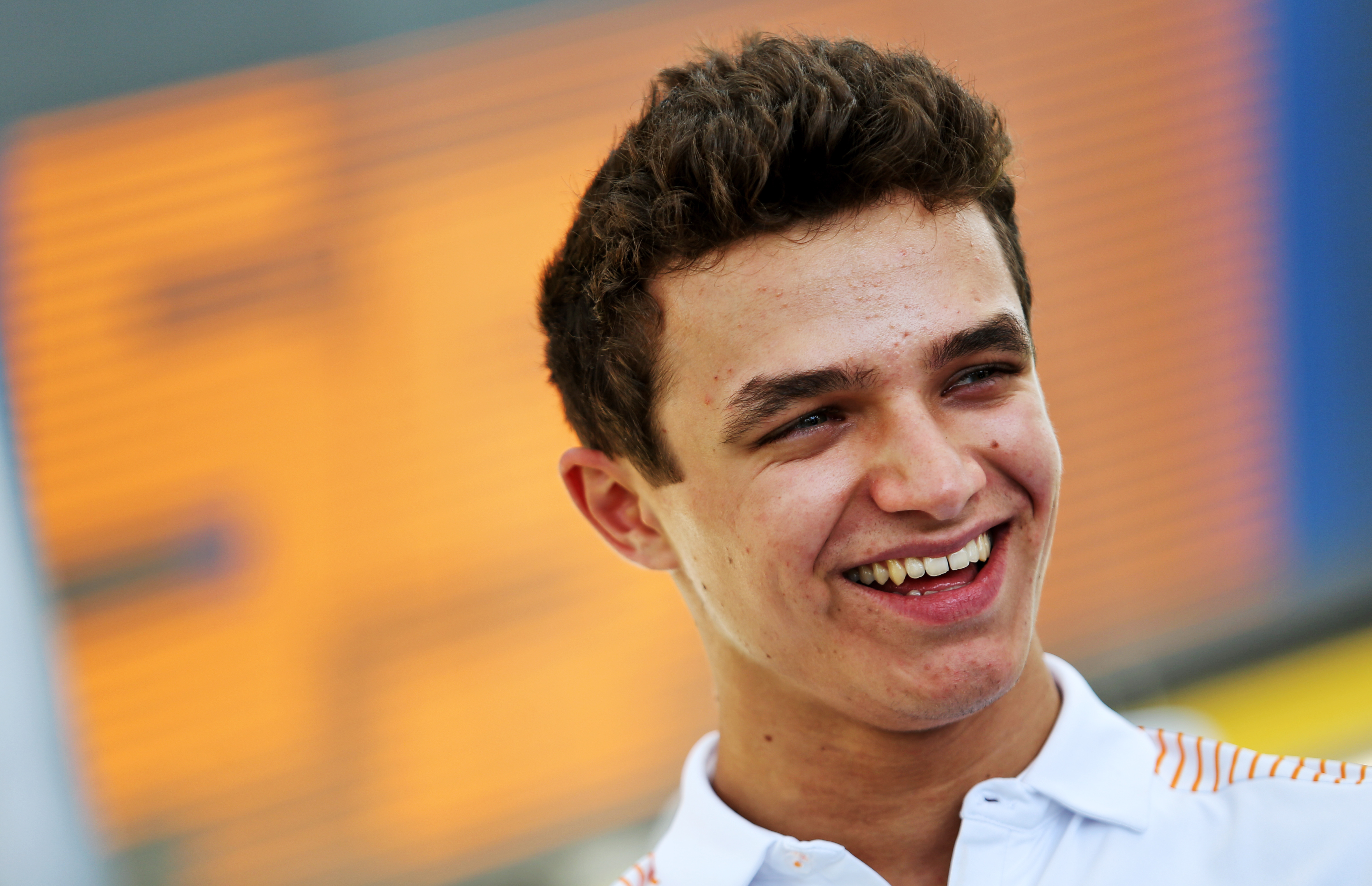 FERRARI F1 OWNERS DONATE MILLIONS TO ITALIAN RED CROSS
The Agnelli family which owns the Ferrari Formula 1 team and its roadcar division – as well as Fiat Chrysler – has donated €10million to the coronavirus relief effort in Italy, which has been devastatingly hit by the pandemic.
Ferrari is based in the north of Italy – which has especially suffered and has been in a state of lockdown since late February – and the Agnellis have also sourced 150 ventilators for the Turin area, as well as several road vehicles for the distribution of medicine and supplies.
ALONSO DONATES PPE TO SPANISH FRONTLINE DOCTORS
Fernando Alonso, who has been an ambassador for the charity UNICEF since 2005, has donated 4,000 gloves and 300,000 masks as personal protective equipment for Spanish doctors and nurses.
Queremos agradecer a nuestro querido Embajador @alo_oficial su aportación para ayudarnos a seguir luchando para proteger a quienes nos protegen. ¡Gracias por estar siempre al lado de quien más nos necesita! ¡Tu solidaridad y empatía nos emocionan! pic.twitter.com/GKseJl2ZmF

— UNICEF España (@unicef_es) March 31, 2020
NASCAR drivers roll out mass donation schemes
A number of NASCAR and IndyCar drivers have moved to help those in need during this difficult period.
Cup Series champion Joey Logano has launched a $1 million scheme via his foundation, to help with the likes of medical supplies and food distribution in North Carolina in partnership with the Elevation Church.
Logano's ex-Joe Gibbs Racing team-mate Denny Hamlin also raised over $5000 when he won the first NASCAR Pro Invitational event, donating money to families in South Florida after winning at the virtual Homestead Miami Speedway.
AMUSEMENT
FREE MOTORSPORT COLOURING BOOKS
Rally merchandise retailer Final Tenth – run by Daniel Coverdale – has offered its extensive range of rally car drawings in as a colouring in book, in pdf form for free.
The idea is to give adults and children at home a fun task to complete while in isolation or working/schooling from home.
I've uploaded a PDF here https://t.co/kwoRArADF6 there's 11 pages of outlined drawings for you to colour in, big kids and small.

— Final Tenth (@thefinaltenth) March 14, 2020
RACING LEGENDS RETURN TO THE TRACK… VIRTUALLY
Devised for maximum nostalgic entertainment to help fill the current racing void – The Race's Legends Trophy event has, from scratch, delivered an eclectic feel-good entry list of bona fide racing heroes of yesteryear.
Emerson Fittipaldi, Dario Franchitti, Jenson Button, David Brabham and Emanuele Pirro have competed in evocative Brabham BT44's along with still-active veterans such as recent winner Jan Magnusssen, Juan-Pablo Montoya and Tiago Monteiro.
Meanwhile, as part of The Race All-Star Cup – Fully Charged by ROKiT Phones becoming a three-race championship series, the leading pro racing driver will be awarded US$30,000 prize to be given to the charity of their choice.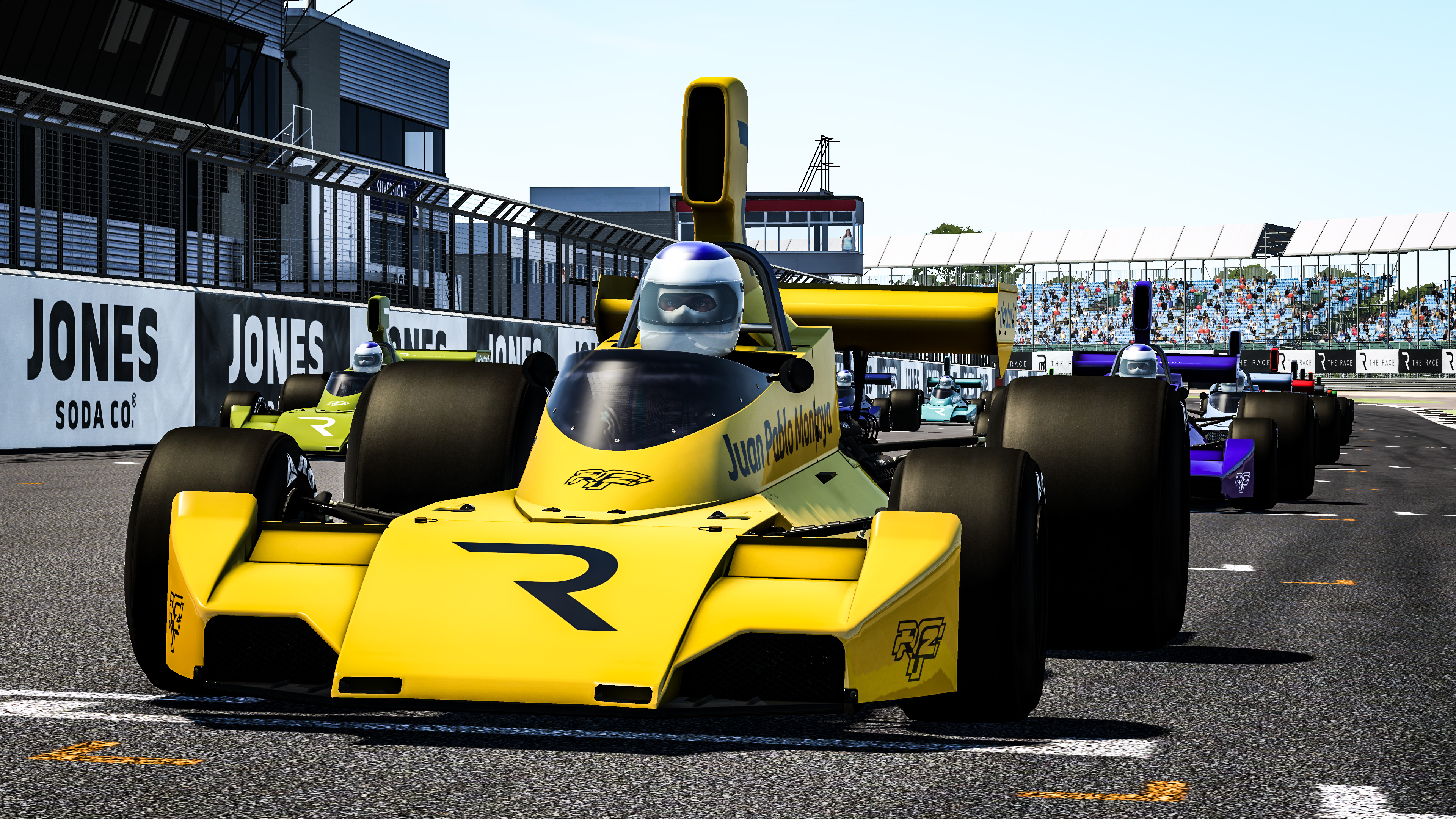 F1 DRIVERS SET UP RACES FOR US
Watching other people play video games is a very popular activity for a younger generation, and while that may seem confusing to some in normal times it has become much easier to relate to in times of isolation.
That has been helped massively by a raft of young Formula 1 drivers getting in on the act, setting up personal Twitch accounts and streaming their own 'private' races with each other.
The fact it has been entirely self-prompted makes it a very endearing, and welcome, addition to the online world.
It has shifted F1 Esports out of a professional setting and quite literally takes fans into drivers' homes.
TECHNOLOGICAL EFFORTS
BRITISH TEAMS AND F1 FORM PROJECT PITLANE
Following the UK government's call to action for industry to seek assistance with designing and producing medical apparatus, including breathing equipment, the seven British UK teams and Formula 1 formed 'Project Pitlane'.
Mercedes, Red Bull, Williams, McLaren, Renault, Haas and Racing Point make up the group, which is arranged into three workstreams tackling reverse engineering existing devices, increasing production and creating new designs.
What are described as F1's 'core skills' – rapid design, prototype manufacturing, testing and skilled assembly – are the focus. As part of this, teams can then link up with other specialist organisations from outside of motorsport to solve the engineering challenges posed by the COVID-19 pandemic.
Prodrive, the team which has built World Rally and Endurance championship winning cars, has also offered its services in building respirators.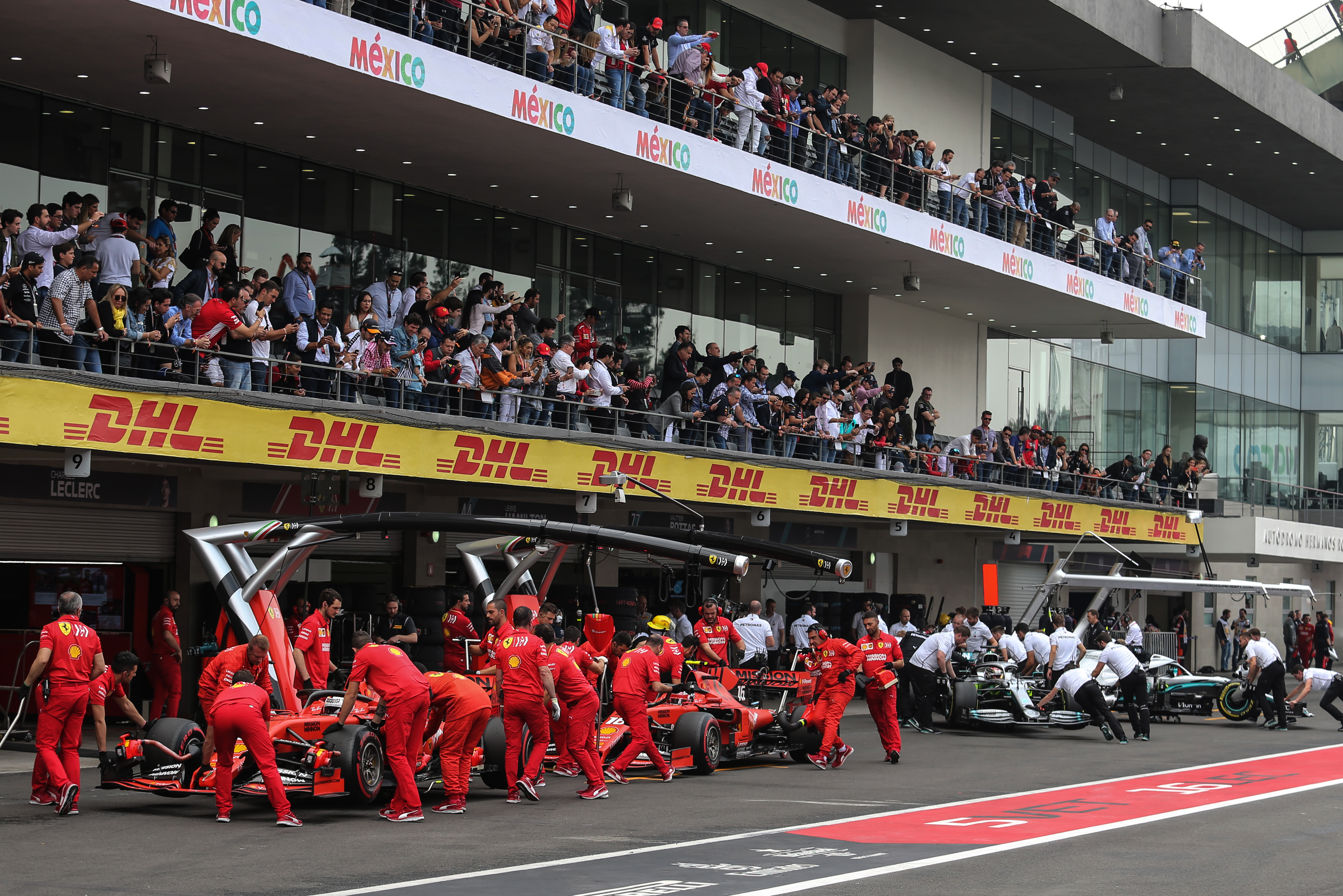 EREBUS SUPERCARS TEAM ADAPTED SNORKELS INTO FACE MASKS
Australian Supercars team Erebus Motorsport has been liaising with championship medical delegate Carl Le to develop PPE equipment for vulnerable front-line medical staff, and created two prototypes.
One is a face mask that has been adapted from a snorkel, and the other is a perspex patient cover to protect staff from airborne transmission while administering respirators or breathing aids.
Almost 300 masks had been produced by the end of March, with the final prototype now completed and in a trial phase.
The 'e-Aerosol Box' was trialled at two Melbourne hospitals with up to 20 units intended to be produced each day. These are now being shipped out, as are low-cost, flat-pack versions designed for use when transporting patients.
Team owner Betty Klimenko gave the green light to fund the experimental research.
3D PRINTING AND A CHARITY HILLCLIMB IN SPAIN
Several teams with 3D-printing capabilities have turned that technology to producing face masks for health works. Teo Martin Motorsport is one such team.
Spanish motorsport bodies have rallied to combat the virus outbreak in what is one of the most-affected countries in the world.
According to the FIA, racing circuits across Spain have donated safety and sanitary equipment to local hospitals and health authorities.
And the Spanish motorsport federation has also set up a charity online hillclimb competition, due to take place on 11 April.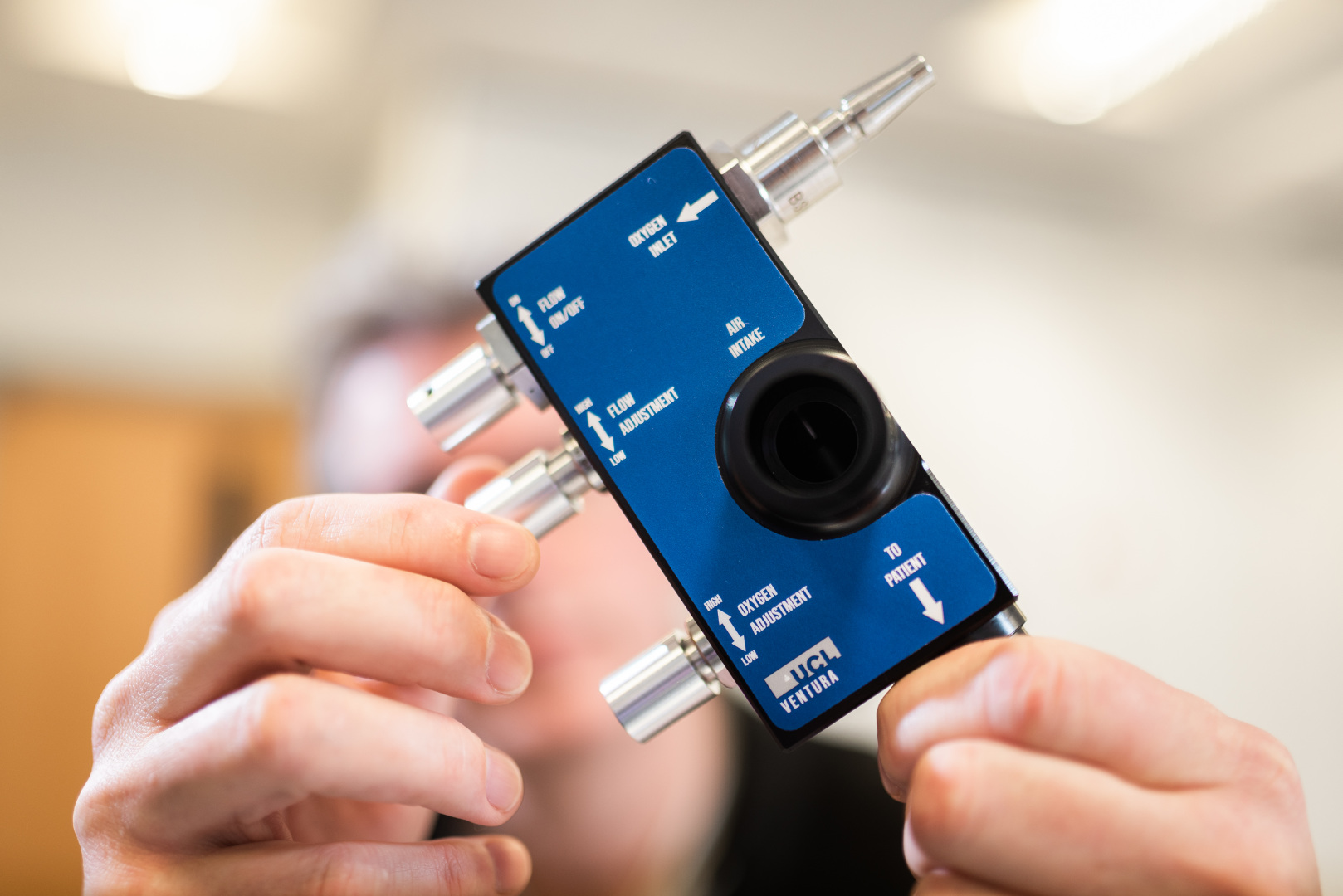 MERCEDES MANUFACTURING ASSISTED BREATHING DEVICE
Mercedes-AMG Performance Powertrains at Brixworth, more used to designing and producing the German team's power units, is currently manufacturing up to 1000 ACL-Ventura Continuous Positive Airway Pressure (CPAP) devices after an order of up to 10,000 from the UK government.
The breathing aid is designed for use by COVID-19 patients battling lung infections to breathe more easily without having to use a ventilator. It achieves this by pushing an air/oxygen mix into the mouth and nose at a continuous pressure, which keeps airways open and maximising the amount of oxygen entering the blood stream.
Crucially, the design of the ACL-Ventura, which was produced in collaboration with UCL, has been made freely available globally with all the tooling and manufacturing information required to produce it in volume.
DALLARA MAKING PPE AT ITS INDYCAR FACTORY
IndyCar chassis manufacturer Dallara has switched the output of its factory to producing key materials for those in need during the coronavirus pandemic.
Because of some governmental contracts the Dallara base is considered an essential workplace and has stayed open during the crisis.
While the Italian Dallara base has switched to producing ventilator parts, the American arm has devoted time to producing masks, gowns and other materials needed for nurses and doctors fighting on the frontlines.