The launch of the McLaren-Renault MCL35 was always going to be one of the most storied of the 2020 reveals, given it's an upwardly-mobile Formula 1 team with legitimate ambitions of closing on the top three.
McLaren racing chief executive Zak Brown, team principal Andreas Seidl and technical director James Key all spoke revealingly about the hopes and expectations for the year, with Carlos Sainz Jr and Lando Norris also looking ahead to the coming season.
So here are the key lessons learned from what we saw from the new car, and what the key players had to say.
Matte paintwork isn't just for looks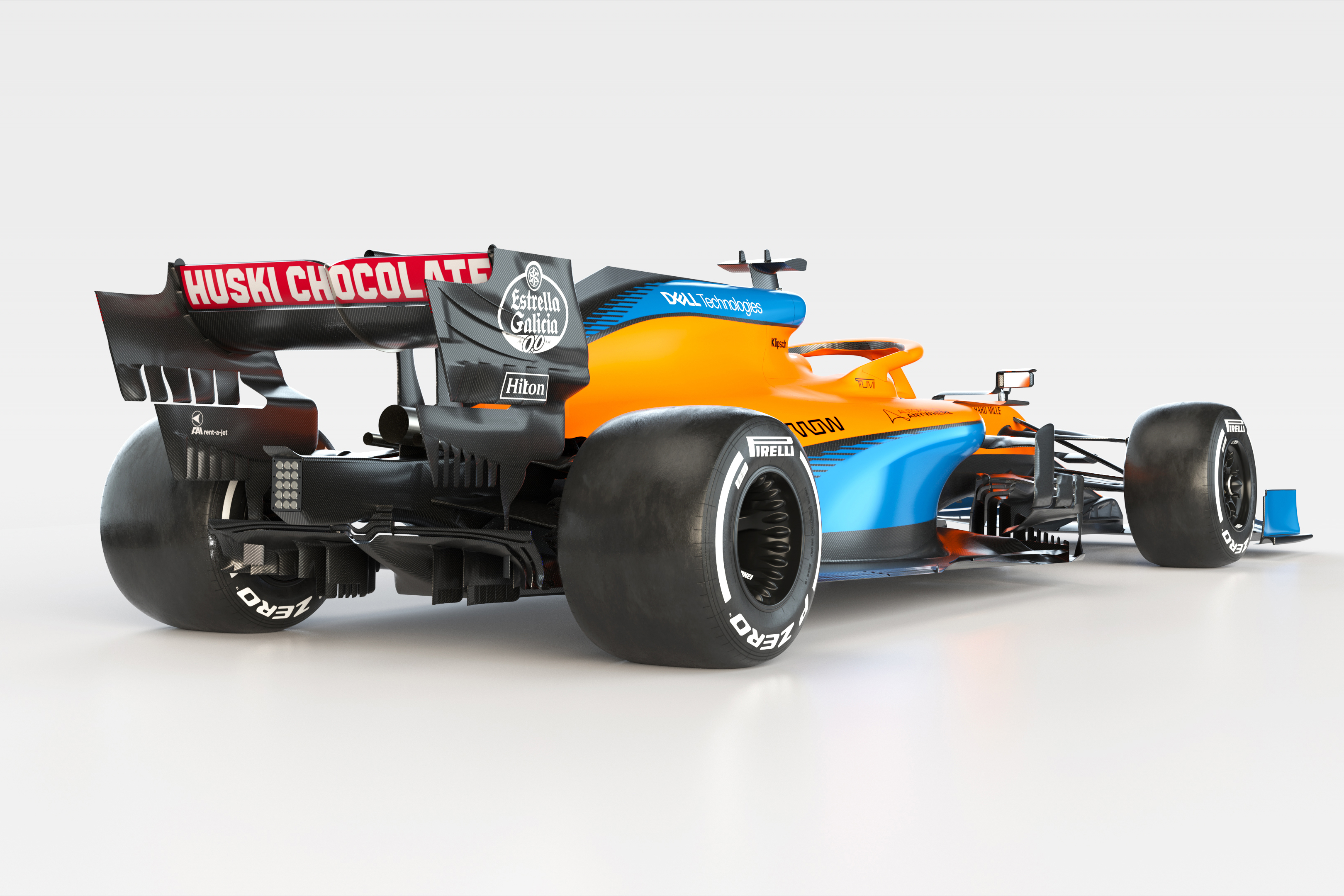 The new McLaren is bedecked in a modified livery that includes a switch to a matte-effect paint. But it's not just about the looks, as Key explained.
"It's a good mixture," he said of the reasoning for the change. "It's a slight twist on the colour and branding side of things, which is really clean in terms of its look, but there are technical benefits to it. There's a weight benefit, but there's other things as well.
"It's actually a combination of coatings which surround the car. What's been good about it is it's been a very good close collaboration between the marketing department's needs and the technical needs. We found a solution which we're both very happy with."
The top three is still out of reach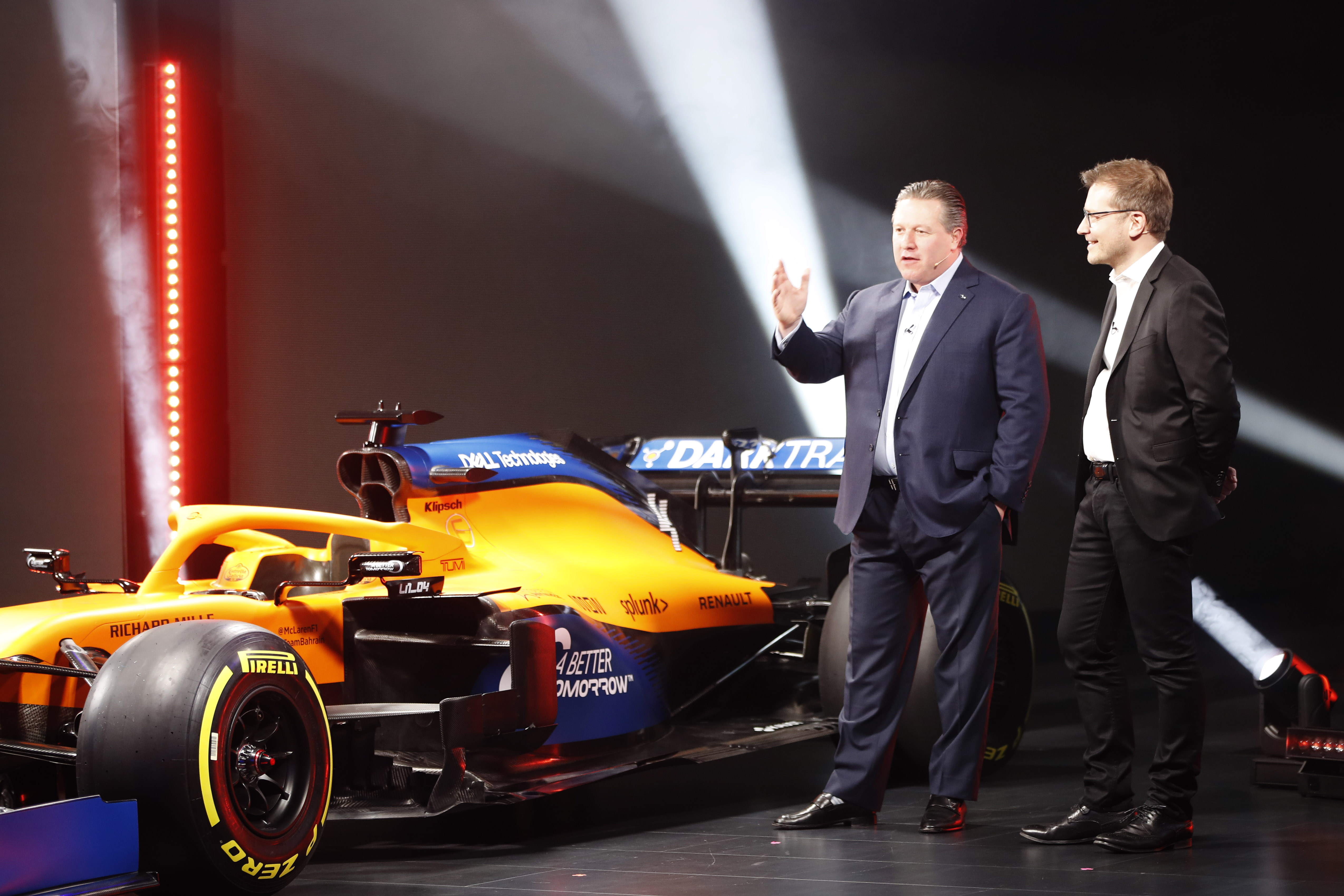 While nobody explicitly ruled out bothering the top three in 2020, everything that was said indicated McLaren sees this as a season where progress is made to create a platform to strike out towards the frontrunners in subsequent seasons. And that's a sensible and rational target.
Reading between the lines, McLaren would be very happy with the season if it retained fourth – especially considering the potential of natural rivals Renault and Racing Point – and closed the gap to the front.
In performance terms, the deficit to the front was around the 1.6% mark last year on average outright pace, with the gap to the top three 1%. It's going to take time to bridge across, but this year can be the first step in that process.
"The gap to third is still very big in Formula 1 terms so I think we have to be realistic and we hope to close that gap," said Brown.
"The first thing we need to do is not go backwards and that in itself isn't easy because we've got great competition in the midfield. I'm very very pleased, but there's still a long way to go."
The architecture of the car is a big step
Since the closing stages of last year there was talk of concept changes on the 2020 McLaren and some of these were clearly visible.
While the key aero parts – in particular the front wing and bargeboards – are not dramatically different (with the caveat that there's every chance they will evolve between now and the start of the Australian Grand Prix), other fundamentals of the car were.
The sidepods are more tightly packaged, as is the rear end, which necessitated a redesign of the gearbox. There are also tweaks to the geometry of the front suspension, which collectively are focused on unlocking that performance potential.
As Key confirmed, there were problems on the 2019 car that couldn't be tackled without a new design and the hope is this has unlocked new levels of performance that will also be key in understanding the elaborate detail work that helps to keep the big three teams in the clear.
McLaren won't sacrifice 2020 for '21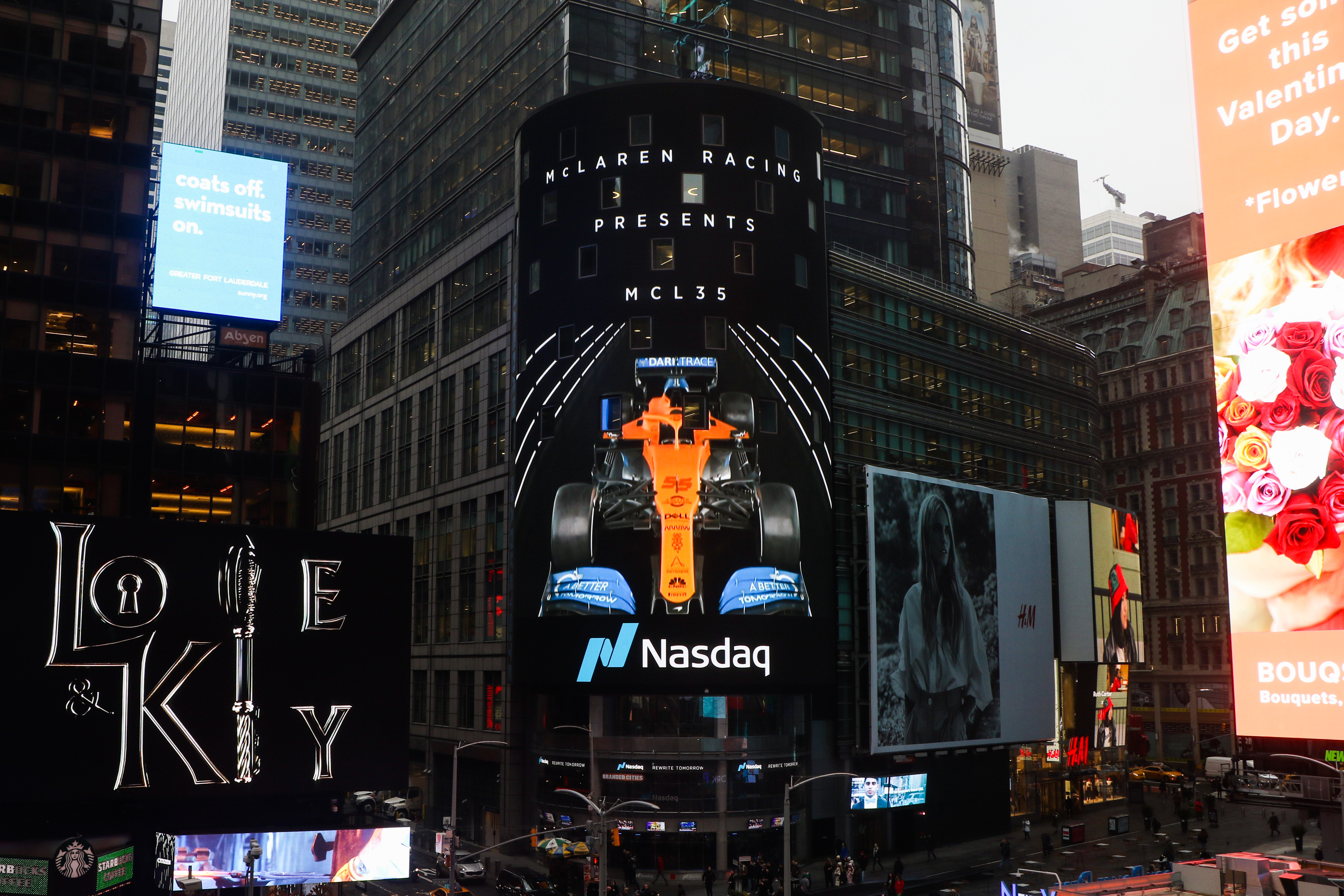 With major rules changes in 2021, one of the big talking points of the season is going to be how teams are balancing developing their current challengers and their new cars.
But given the improvement made last year, the team doesn't want to lose that momentum and can also learn valuable lessons that will feed into the '21 car despite the dramatic transformation of the rules.
"It was clear from the beginning that we don't want to sacrifice 2020 to get a better start to '21," said Seidl. "It is important that we make the next step in '20 as the team with the car and also the way we operate as a team. We hope for a strong start to the season because that might make it a bit easier to switch some resources."
"We have a Plan A [for balancing the demands of '20 and '21] but you need a B and a C as well," says Key.
"It is a tough balance, every team faces this to some extent. Where we are you have got this funny mix of wanting to continue the positive momentum this year while keeping a close eye on attacking 2021 as well.
"We have planned around that, we know what we planned and we would like to do and we will address that a little bit depending on where we are.
"But there's nothing carried over from this year to next year, it is a clean sheet of paper and you have to really finely balance that."
This is Lando and Carlos's car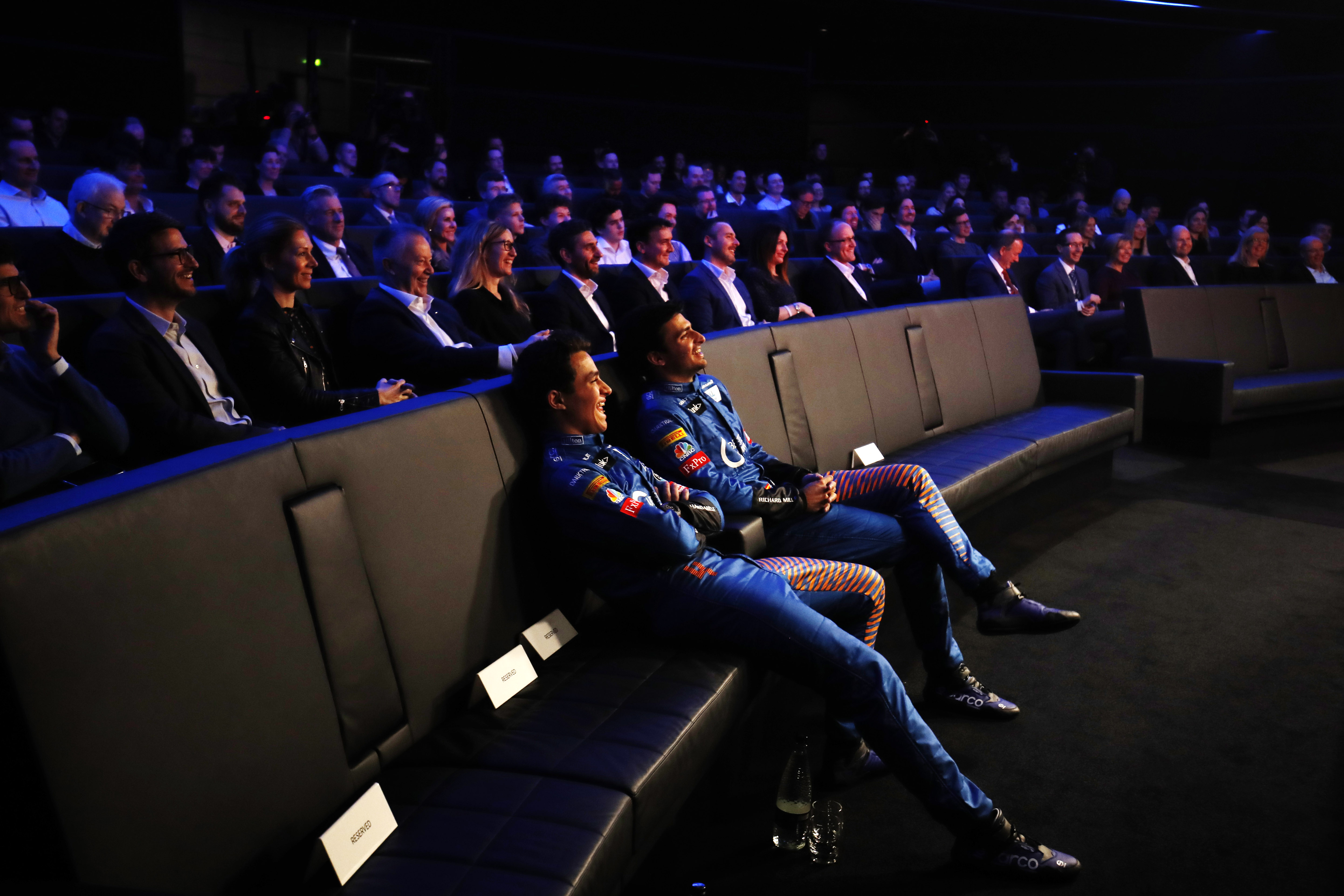 McLaren's driver line-up was all-new in 2019, save for the fact Norris had some running the previous season, so this is the first car designed from the ground up using their feedback and input.
Both drivers are keenly engaged in the work going on at the factory – Sainz visits every Wednesday while Norris confirmed he has moved to within a 3m20s drive (within the speed limit) of the McLaren Technology Centre so he's close at hand. The result is a car they feel has taken on board their direction.
"Everything that we went through last year, all the comments and discussions between us as drivers has been put into this," said Norris. "It's much more our car."
While Sainz is now very well-settled in the team and was key to its progress last season, Norris's confidence to give feedback and direction grew over the course of 2019.
"I got much better at that last year," he said. "Especially at the beginning I was shy, let's say, to say anything to much because I didn't want to lead anyone in the wrong direction and say things which maybe weren't necessarily true.
"But as I went through the season especially towards the end I was more confident in saying this is what I need or want and next year if I have this or that I can do a better job."
The dream team is now "complete"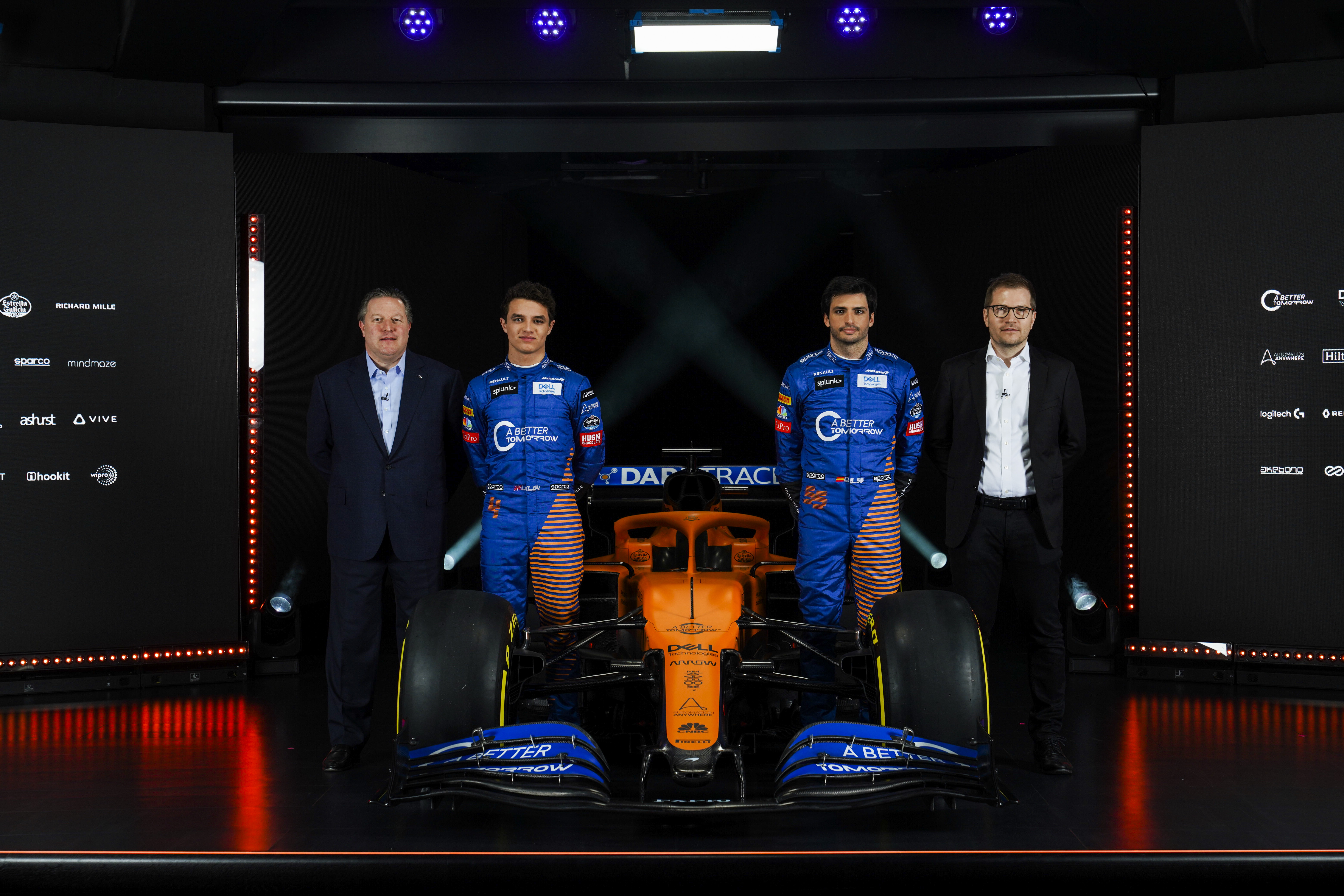 McLaren has undergone huge upheaval since Brown first joined the team at the end of 2016. But the changes of the past 18 months have been completed. Given the turnaround of last year was founded on the work done before Seidl and Key started in their roles, the hope is that their input will be influential in the team continuing its upward trajectory.
"It feels a lot better than this time last year," said Brown. "We had James and Andreas joining us, but not yet. So now I feel like I've got my complete Formula 1 team in place with Andreas leading it. That's who I wanted to run a Formula 1 team.
"My role has been getting the right people in the right place and getting the right resources in place. Ever since we stated making changes we've accomplished that. We had a pretty good car last year and got stronger over the second part of the year.
"I put that down to everybody but a lot of leadership from Andreas and James – it wasn't a coincidence that was when they started to get stuck into things.
"We've got our new racecar which is the first time we're going to have everyone in place.
"Andreas has brought a lot of clarity to how he wants to see the Formula 1 team run and that's been very well received. It's a nice environment to walk around the factory and the racetrack and have a real 'team' feeling so I'm excited."
Sainz has started talks for 2021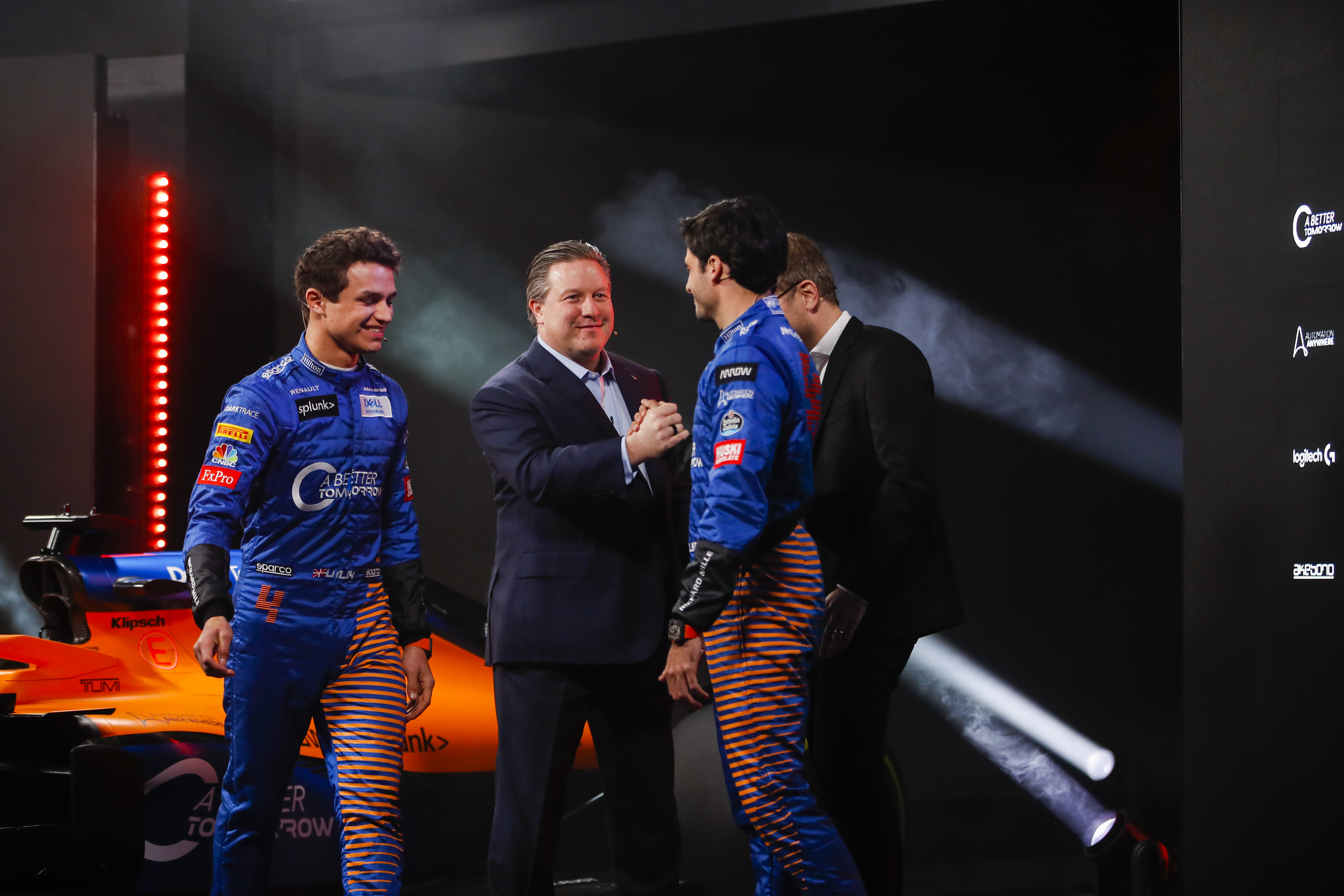 Sainz is out of contract at the end of the season and as one of the standout performers of last year could be of interest to rival teams if he continues that form.
He confirmed there have been some tentative discussions about his future, but resorted to the classic 'no rush' line when asked about it.
"It's not a secret that I am very happy here in McLaren and there are obviously some things going on in the background," he said.
"Obviously, we started to talk already but at the same time we are in February so there is no rush at all. But I am very happy and I have a lot of faith in this project."
It perhaps suits both sides to wait – McLaren so it can see what impact moves elsewhere in the driver market have on potential options, and Sainz to judge the progress the team is making.
"We like clarity as soon as possible, but especially on this topic there's no rush to make any decisions or announcements," said Seidl. "We're very happy with Lando and Carlos so it's important now for the team to make the next step. There's no reason for us to change anything looking ahead."
Renault power isn't a big weakness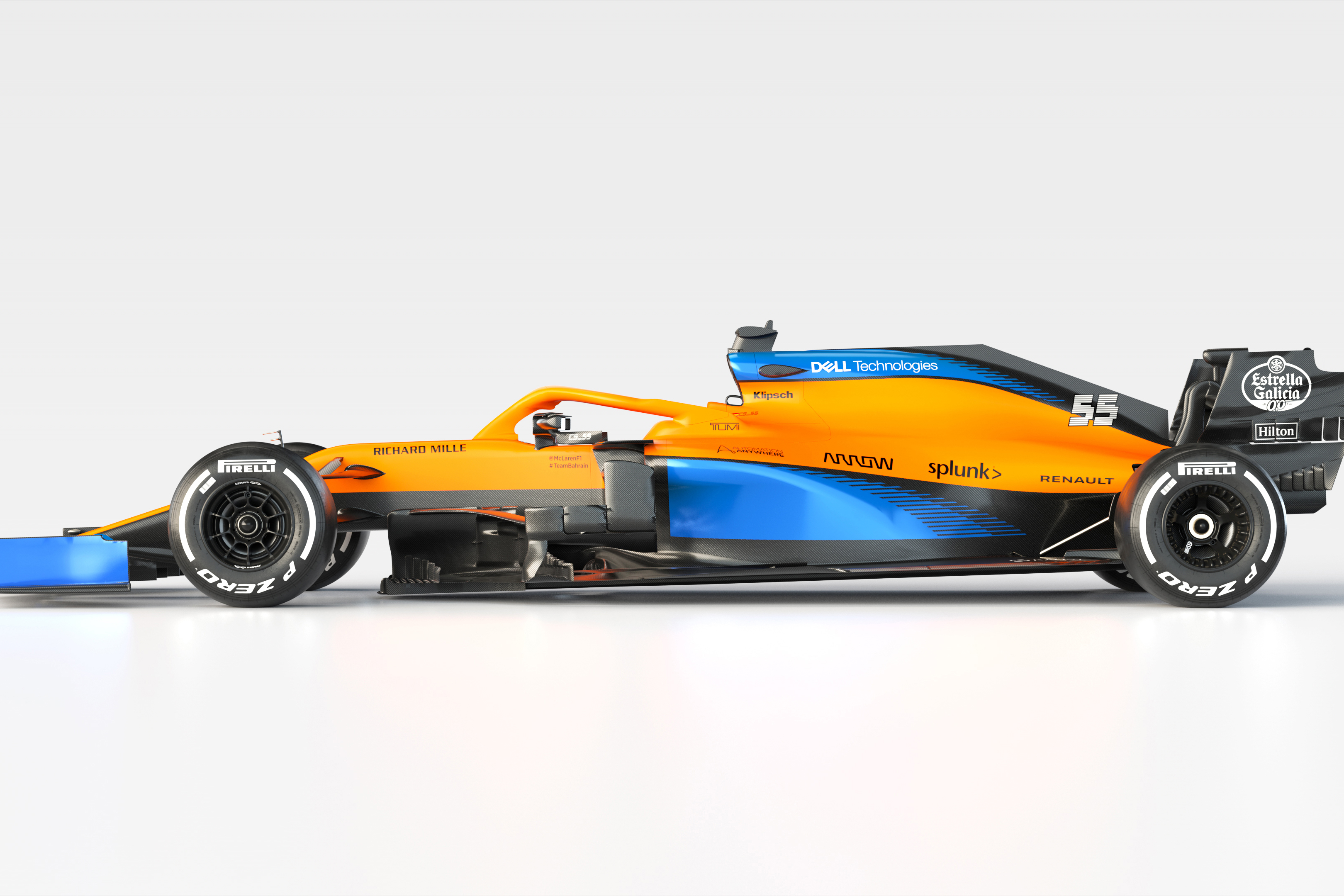 McLaren may be moving to Mercedes engines next season, but that doesn't mean it has written off the Renault power unit package.
"One of the positive points we had from last year was that Renault made a very visible step forward in terms of the data and straightline speed and so on," said Key.
"That was definitely part of how the team improved a little bit last year. Although we saw Ferrari stole a bit of a march, from our point of view the competitiveness of the Renault engine was pretty good last year and very much in the mix with the likes of Mercedes and Honda weren't so far away either. So we'll see how we go now going into this next year.
"But the time when power units were vastly different, which wasn't that long ago actually, pretty much disappeared last year I think."
That said, the fact McLaren will move to Mercedes next year suggests it does see some small disadvantage there given the deal was done when Renault's 2019 step was already proven.