McLaren has revealed its 2020 Formula 1 car, the MCL35, with a launch event at its Woking headquarters.
The team's latest car will be tasked with consolidating the fourth place McLaren earned in the 2019 constructors' championship.
McLaren's MCL35, which is in a modified matte version of last year's blue and orange livery, is the first car designed under the auspices of technical director James Key.
Carlos Sainz Jr and Lando Norris continue as McLaren's drivers for a second season.
"I like it , I like it a lot," said Sainz. "The new matte finish, and all the work that has gone into this car, is great. It looks tighter, it looks slimmer."
Can M
c

Laren achieve where Renault failed?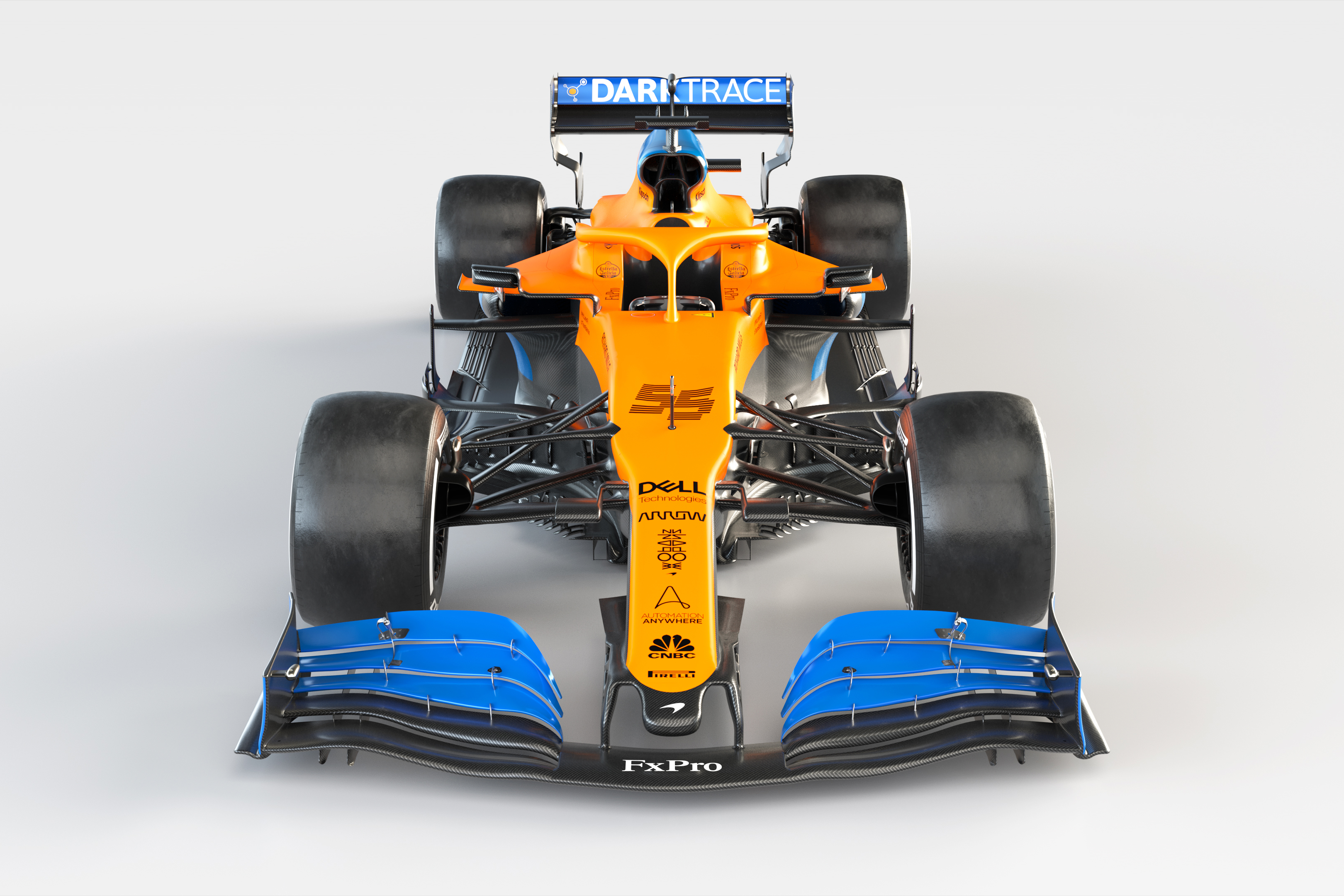 After three miserable seasons with Honda and an eye-opening first year with Renault power in 2018, McLaren's rebuilding project accelerated last year.
Under the guidance of new team principal Andreas Seidl, 2019 was an unqualified success for McLaren in its post-Mercedes era.
It did not just score its highest points tally since parting company with its long-time engine partner, it obliterated recent records by racking up 145 points.
McLaren had scored 27, 76, 30 and 62 points in each of the four previous years.
"I have to say, it's simply great to be part of this McLaren team today standing next to the MCL35," said Seidl at the launch.
"I want to thank every single member of the team for all the hard work.
"Last year we simply kept improving race by race.
"I'm very happy with my leadership team, they are doing a sensational job, they have a clear plan of how we approach the future and now it's important to keep this positive momentum up and keep improving as a team."
Its progress last year was an important step in banishing its previous aerodynamic bottleneck, but it was still comfortably behind F1's big three teams.
Slashing into that deficit appears unlikely in 2020, but further progress is realistic – including succeeding where Renault failed last year.
That would mean trimming the gap to Mercedes, Ferrari and Red Bull, a feat that would then stand McLaren in good stead to win the fight for fourth again, while also strengthening its platform for the major rule changes coming in 2021.
Breakout year for F1's biggest bromance?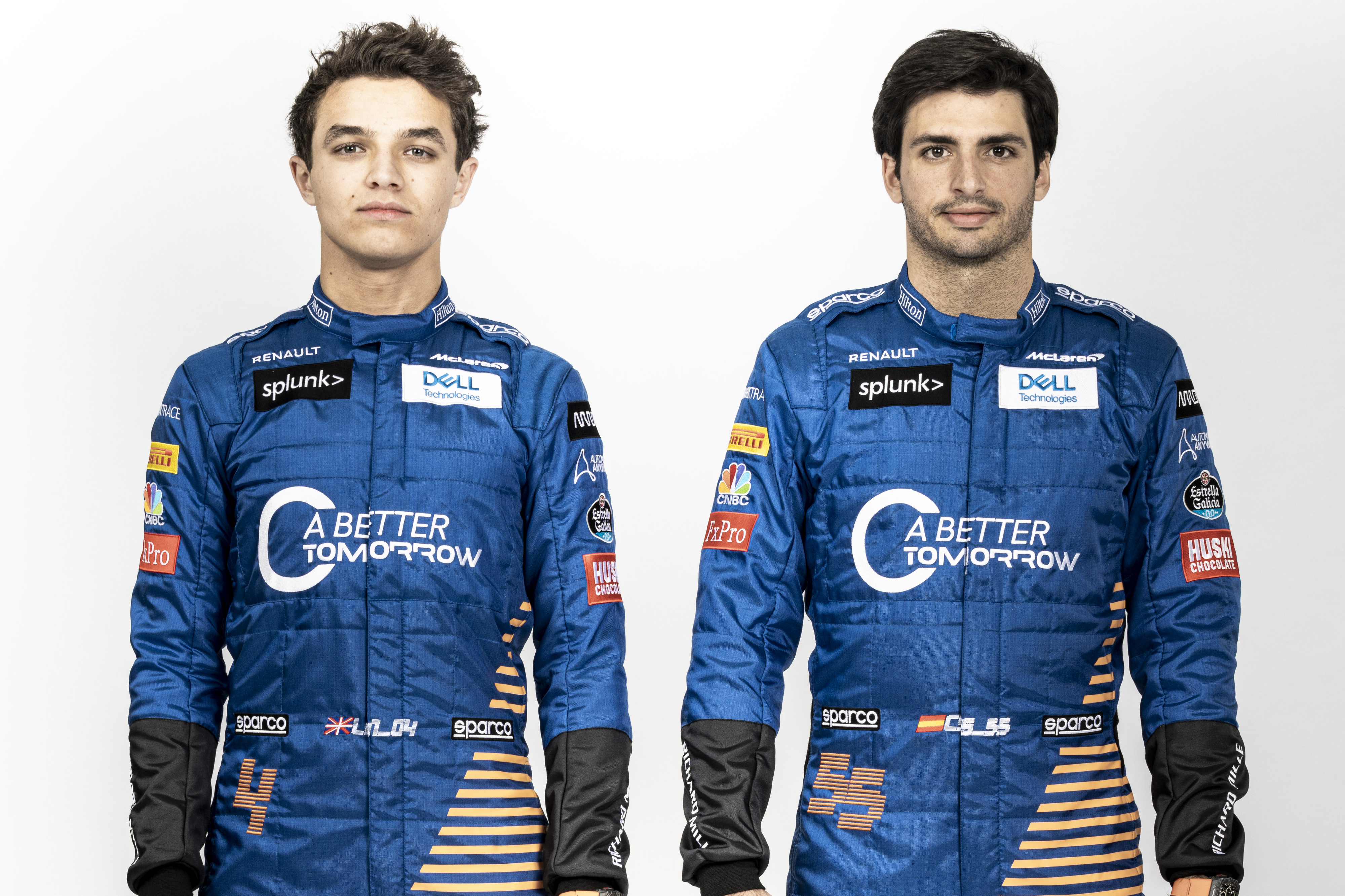 Sainz and Norris made a mark on F1 in 2019 for very different reasons.
After a mixed first few years in F1 in which he was spurned by Red Bull and Renault, a rejuvenated Sainz established himself as one of the leading drivers in F1's midfield.
And Norris, thrust into F1 after just one season in Formula 2, went toe-to-toe with his team-mate on many occasions with a strong qualifying record and a very respectable rookie season.
Both drivers benefited from modest expectations of McLaren in 2019, and hitting bigger targets this season will present an enhanced challenge.
Sainz has the opportunity to stake his claim as F1's top driver outside the big three teams, while Norris will attempt to put many lessons of 2019 together to eliminate the sort of inconsistency that is common in a rookie year.
If the MCL35 achieves McLaren's targets, the team's drivers could be set for a breakout season.