McLaren matched its worst qualifying performance of 2023 for the Las Vegas Grand Prix, with Lando Norris and Oscar Piastri both eliminated in Q1 thanks to being caught out by the change in tyre behaviour after free practice.
While McLaren has been less competitive on the Las Vegas Strip Circuit given the slow corners and long straights play to its weaknesses, the car had the pace to be in Q3. However, the decision to use just one set of tyres in the first segment of qualifying led to the dismal results.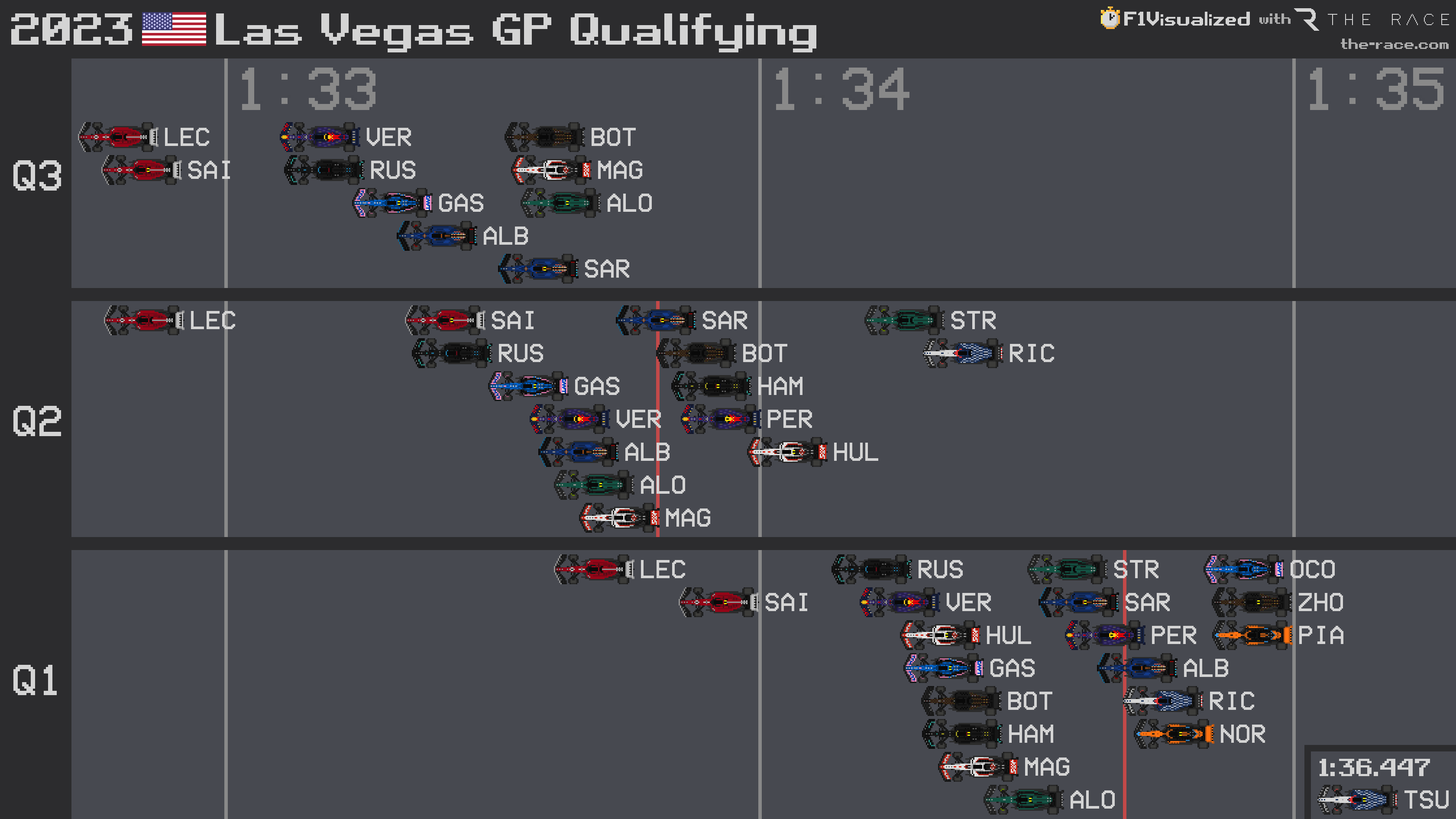 Norris was the quicker of the pair but only 16th-fastest - having set his best time on the fifth lap of his run on softs. Piastri was 19th, having set his mark on his sixth lap. Neither was able to improve on their final quick laps thanks to the extent of tyre graining, although the behaviour of the rubber in FP3 suggested theirs had been the correct strategy.
"In hindsight maybe using one set of tyres wasn't the right decision," said Piastri. "But from practice and even during the session there was nothing to really indicate that putting a second set on was going to be the best way forward. So that was one element.
"We damaged the tyres quite a lot, which we didn't really see in practice earlier either, and tyres are the name of the game this weekend. We're seeing [this] across a lot of teams, some are making it work, some aren't and it's just not really worked for us that much this weekend.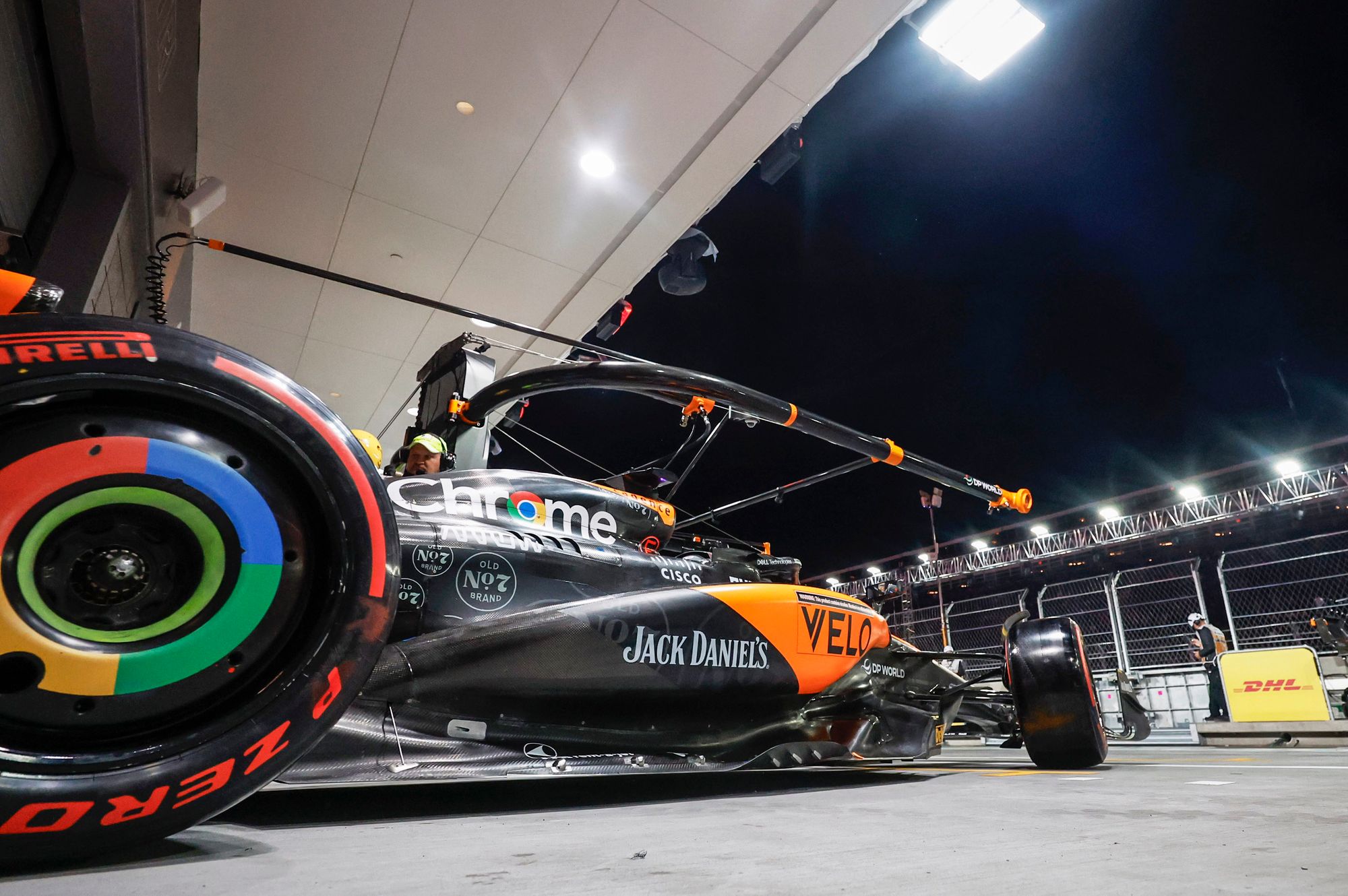 "The pace in the car was honestly not bad. If we had got through then we had the potential to be in Q3 and perform decently so I don't think the car is a complete disaster - it's just that the circumstances didn't really work out for us today and maybe there were a few things we could have done better."
Norris agreed that they would have escaped Q1 had they opted to pit for a second set of softs, which the team did consider but decided against given the drivers at that point felt the performance was holding up.
With the rapid rate of track evolution thanks to the 'reset' of the track overnight when it was open to public traffic, this meant both drivers were on rubber that was past its best when the track was at its fastest.
Given graining is more of a problem when the track surface is low-grip and there is sliding, this was a problem for many teams in Las Vegas. The surface itself was compared unfavourably to circuits such as Jeddah, which George Russell described as the "gold standard", but there is a crucial difference.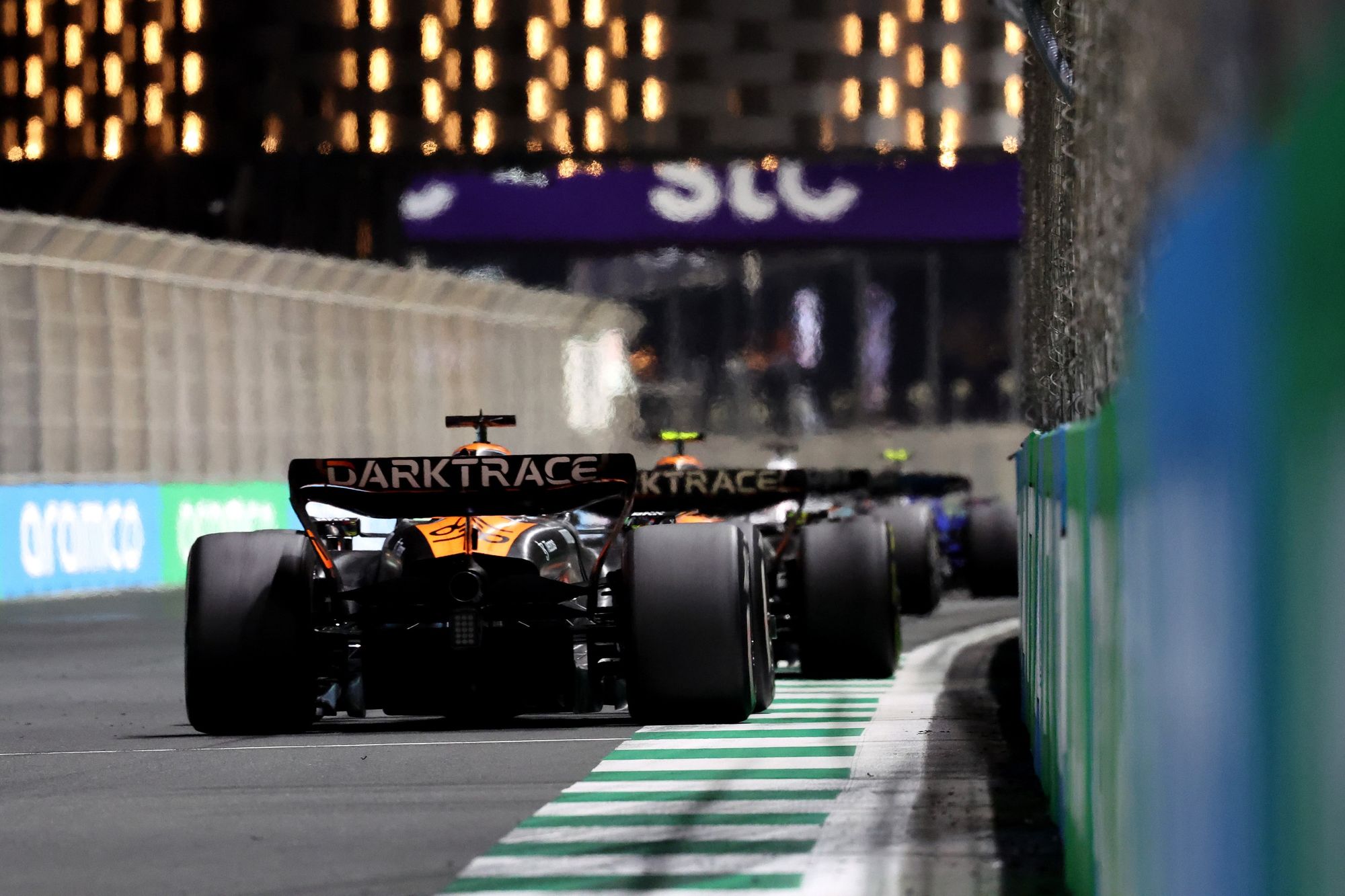 In Jeddah, it was possible to perform high-pressure water treatment to artificially age the surface ahead of the inaugural race there. This increased the grip.
However, this process does damage the track surface and reduce its life. As the Las Vegas circuit is open to traffic, such an aggressive treatment would dramatically shorten the lifespan and lead to excessively frequent resurfacing being required. That means the grip level is low and tends to cause graining, something that Pirelli expects to improve for next year's race as the track ages.
"In hindsight," said Norris, "would we have got through with another set? I think so, so I guess that's probably the most painful part of it.
"At the same time it's not been an easy weekend at all so I wouldn't say it was a guarantee we would have got through to Q3. We've been a little bit up and down. We've struggled quite a bit with just consistency in the car and ability to kind of take steps forward every time we go out. So it just was a bit of a missed opportunity, but it happens sometimes."
McLaren wasn't the only team to attempt to complete Q1 using just one set of softs. Seven drivers successfully advanced to Q3 with that strategy – both Ferraris, both Mercedes drivers, Max Verstappen, Fernando Alonso and Alex Albon. However, those were all cars that showed strong pace and McLaren's struggles with the track configuration made it more vulnerable to elimination.
As McLaren team principal Andrea Stella explained, McLaren's difficult progress through free practice contributed to the situation it faced in Q1.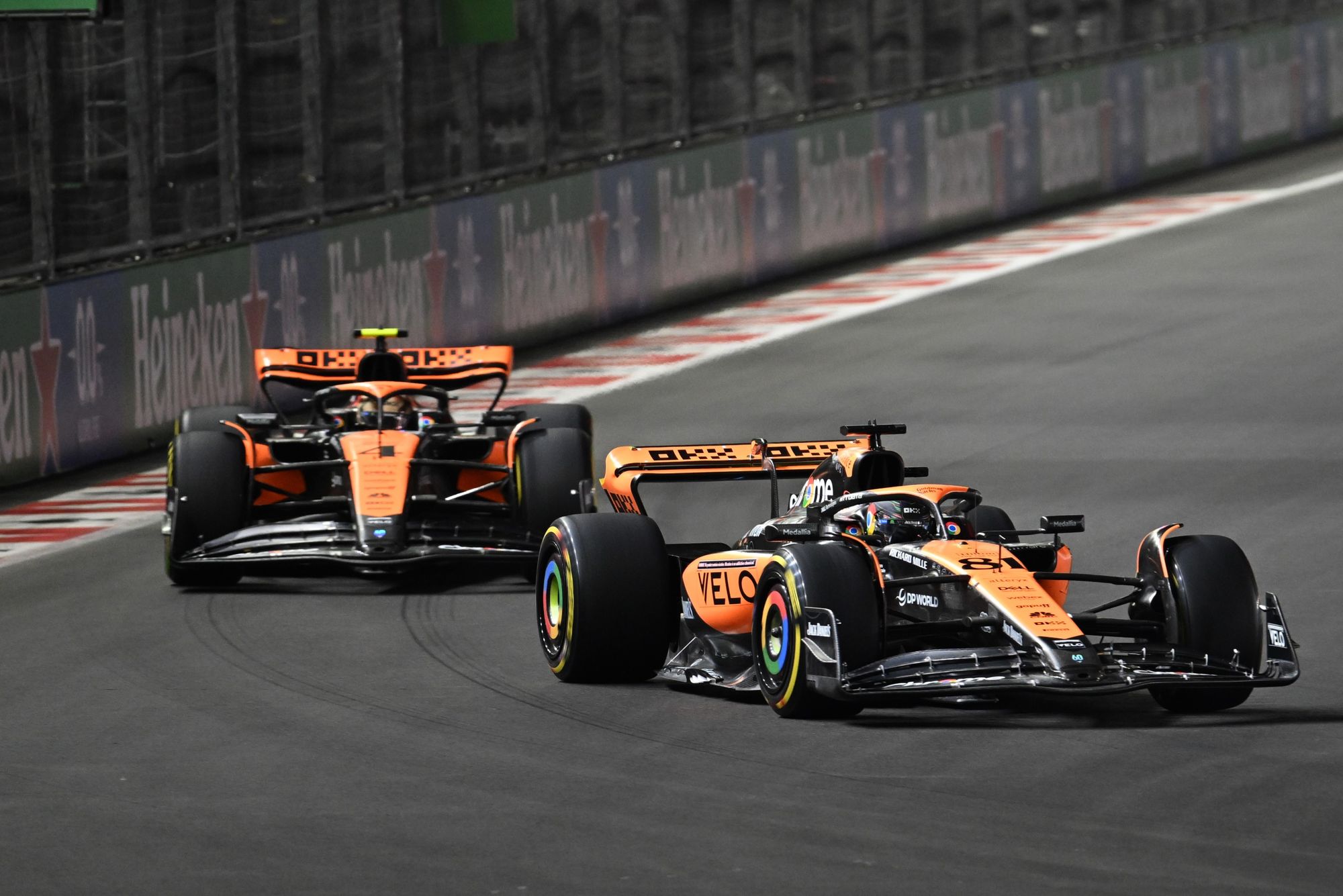 "This weekend has been a bit of a struggle, especially yesterday in terms of car performance," said Stella. "This wasn't unexpected because looking at the track layout, we have many low-speed corners in which the car doesn't perform very well in general.
"It is a layout that features long straights, therefore you need to use a lower rear wing configuration, which as we said already at Spa and Monza is a configuration in which we haven't developed the car at all.
"We were also surprised by how low the grip on the Tarmac is, which is normally a condition in which we have seen before that we struggle to get the tyres to do a good job.
"So the fact that we were not performing very well put us on the back foot because we were very focused on trying to squeeze some performance out of the car, so there was quite a lot of work and changes from yesterday, which added some performance.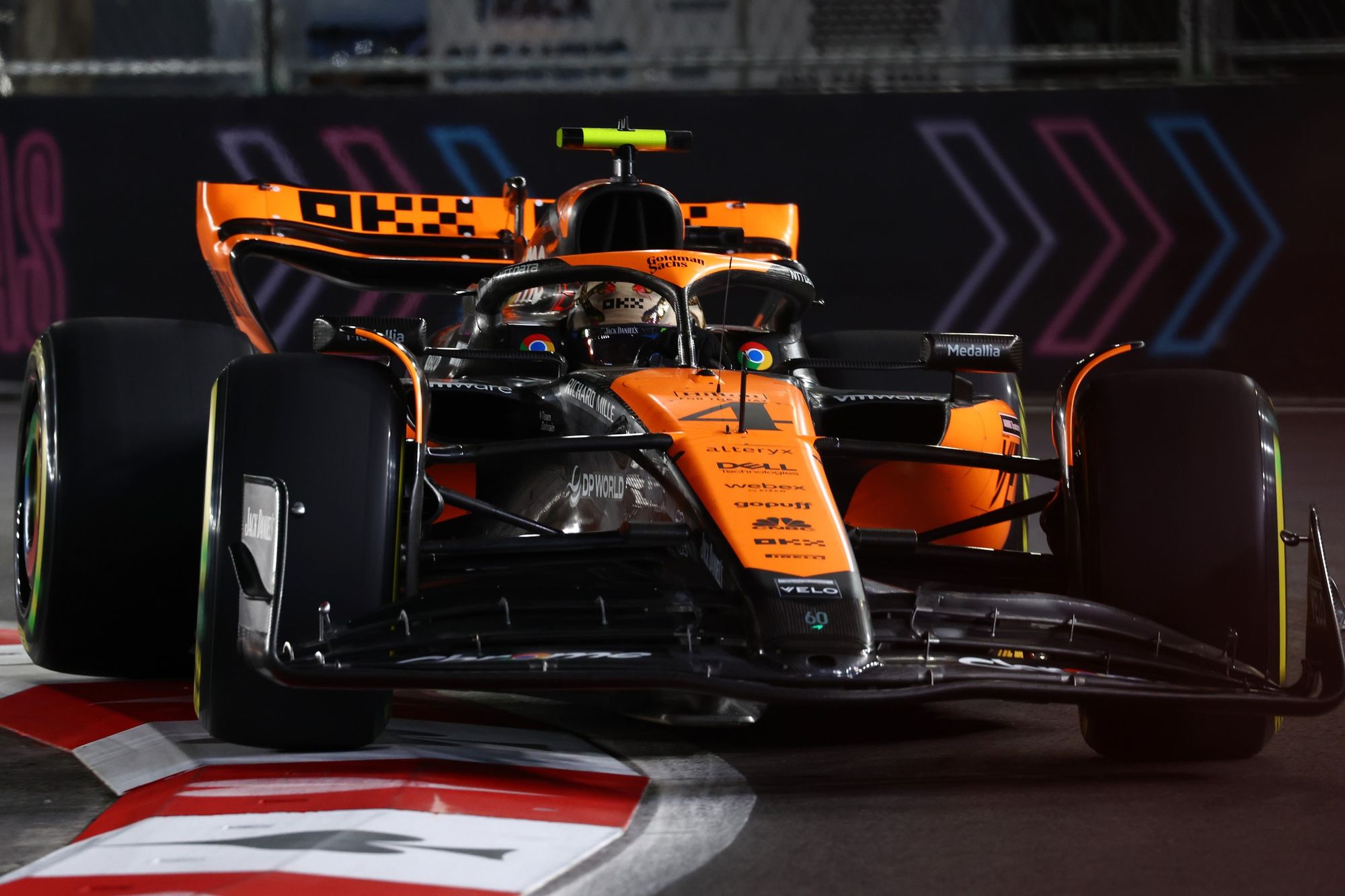 "But we haven't done enough work because of being on the back foot in understanding how you should actually use the tyres for qualifying.
"We saw that it was difficult to do [a quick time on] the first lap, because the tyres were not ready, so the second was better. In P3 we saw with Oscar that actually the third lap was faster, than he was on a fourth lap in which he was as fast as the third, so we convinced ourselves that the tyres could have repeated the laptime. And that was Plan A into Q1.
"In reality, we were considering pitting for a second set but at the time we checked with the drivers, they were both happy that the tyres were in a good condition and therefore we could have stayed on the same [set]. At the time we opened the third lap, we realised that the tyres were going off but then it was too late to pit.
"In fairness, I have to say that the pitting and going even for the first lap potentially would have been enough - so I would say the main reason why we were knocked out in Q1 definitely is not car performance, because thanks to the work done overnight the performance has improved.
"But the choices in terms of how to use the tyres in Q1 and the execution of the plan weren't ideal. So there's plenty to review for us from an operational point of view."