Red Bull motorsport advisor Helmut Marko has received his first formal retribution for a derogatory remark about Formula 1 driver Sergio Perez.
Marko has been given a written warning and reminded of his responsibilities as a prominent F1 figure in line with the FIA's code of ethics.
It follows the critical and geographically inaccurate claim that Perez's inconsistent performances this season are because he is "South American".
After the Italian Grand Prix, Marko questioned Perez's supposed 'Mexican mentality' in an television interview on Red Bull-owned platform Servus.
It was the second time he had made that kind of remark and comes after others that have remarked upon Perez based on where he is from, such as suggesting last year that Perez should not be scared about a nearby missile strike in Saudi Arabia because Mexico City is also dangerous (even though Perez is not from there).
After initially doubling down on his most recent remark he was moved to apologise with a statement issued via the same Servus TV platform, in German and English, after pressure from Red Bull Racing and, it is believed, other stakeholders.
Marko apologised for the offensive remark and said it is not right to make generalisations about people from any country, race or ethnicity, and that while making a point about Perez's fluctuating performances it was wrong to attribute this to his cultural heritage.
He is also known to have apologised to Perez in private, which Perez accepted.
The FIA warning amounts to little in tangible terms but does at least mean Marko's actions have been noted and acted upon, even if only mildly, by F1's governing body.
It should help show that such comments will not be tolerated, although this could have been taken further with an investigation from the Ethics Committee within the FIA.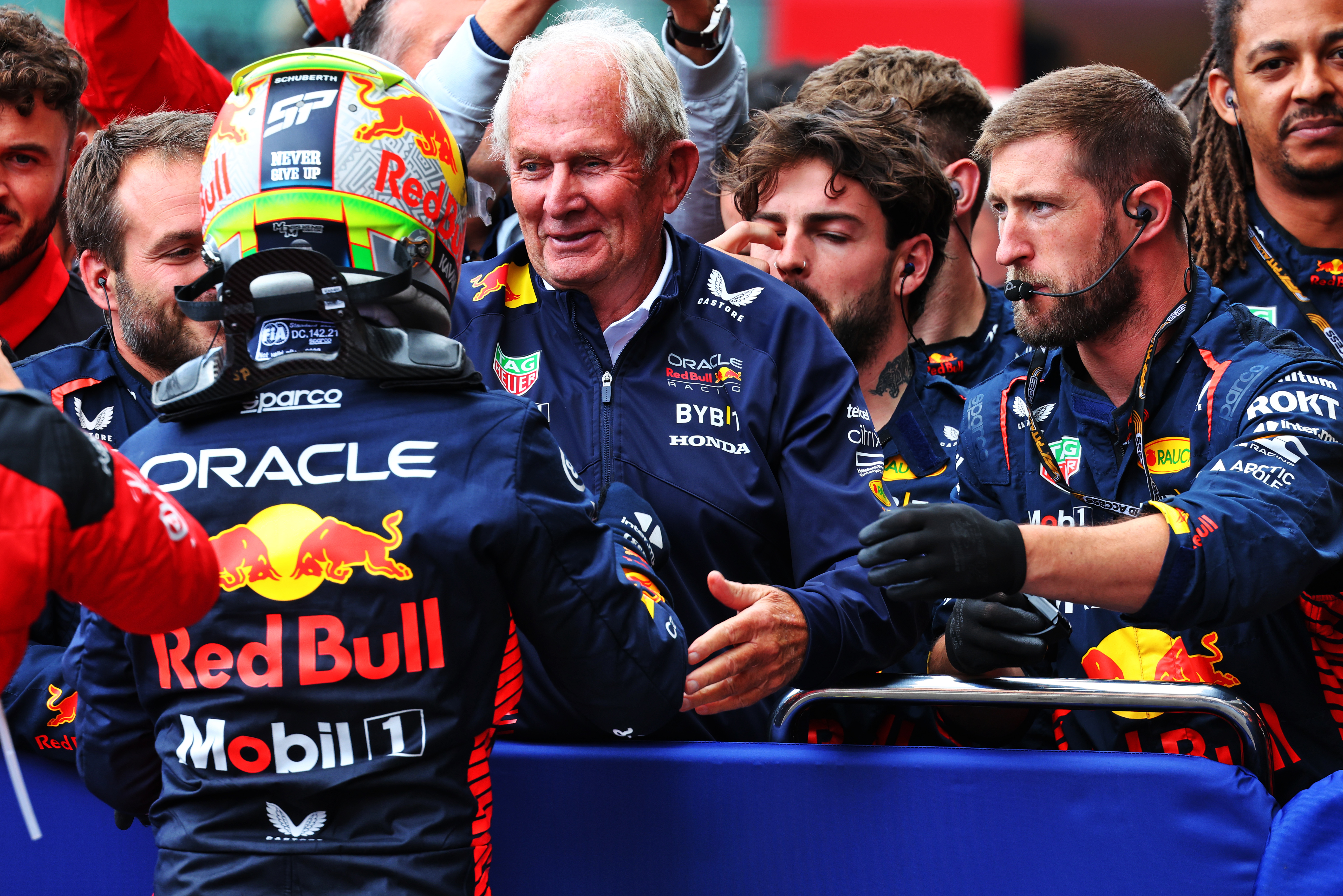 Upon complaints from an FIA or third party regarding any alleged breach of the FIA's ethical standards, or at its own initiative, the Ethics Committee "investigates and assesses the given situation" and submits a report to the FIA president, "who may decide to take any further action".
F1 itself has not commented on the matter despite its commitments to diversity and inclusivity, although is believed to have been part of the effort to get Marko to apologise in the first place.
Red Bull Racing's own silence was broken earlier on Friday when team principal Christian Horner was asked about Marko's comments at the Singapore Grand Prix.
The team had been hamstrung in dealing with the fallout initially as Marko is not a Red Bull Racing employee, although it was assisting Red Bull GmbH with taking action.
Horner said on Friday: "Those comments weren't right and Helmut quickly realised that and apologised for that, both publicly and directly to Sergio.
"He spoke directly to Sergio about it and you're always learning in life, even at 80 years of age. Inevitably lessons have been learnt."