The timing could not have been more awkward for Max Verstappen as his friend Nyck de Vries pulled the AlphaTauri off at Turn 6, putting the Formula 1 race in Baku under the safety car 10 laps in. Verstappen, leading the race with team-mate Sergio Perez right up his exhaust was beginning to struggle with his rear tyre temperatures, whereas Checo's tyres seemed just fine.
If De Vries reversed out of the run-off area and rejoined – which looked likely at first glance – and Max stayed out, there was every chance of Max being immediately DRS'd by Perez. Who would then have taken pitstop priority? Maybe that would have created some fury from the Verstappen camp, especially as the necessary later stop after Checo would have cost him yet more time.
It seemed better to stay with the 'box, box, box' instruction – which came a few corners after De Vries had stopped but before the safety car was called – to buy him a bit of undercut time over Checo and that way to stave him off, at least for the time being.
LAP 10/51

De Vries has ground to a halt. The Dutchman's out!

⚠️ @MercedesAMG SAFETY CAR ⚠️#AzerbaijanGP #F1 pic.twitter.com/CnEOcTtg3m

— Formula 1 (@F1) April 30, 2023
But De Vries, although he still had the engine running, had broken his front left-suspension on the Turn 5 apex barrier. The broken track rod meant he wasn't going to be rejoining. Once that was realised and the safety car deployed, Verstappen had already made his stop and was up at Turn 2 on his out-lap. Meaning Perez (and Charles Leclerc's Ferrari) would leapfrog him by taking their stops with the field under the safety car, thus losing 9s less to the pack than Verstappen had just done. It flipped the race in Perez's favour – but he still had a lot of intense work to do to convert that opportunity into the victory.
"That first stint was the key," a delighted but drained Perez said after 40 laps of pushing hard enough to keep Verstappen out of his DRS zone. The hard tyres almost everyone switched to at the stops were easily tough enough to go to the end and so Perez and Verstappen were able to go hard at it in a straight duel.
Perez, in a flat-out attack style of race, was able to be quick enough to keep Verstappen more than 1s behind him, sometimes only just, until he eventually broke Verstappen's challenge.
But the concentration that took – with the walls looming waiting to snag you – can't be imagined. With about 12 laps to go, Perez almost lost the race as he smacked the Turn 15 wall with his right-front.
The only barrier to Perez's victory was… a barrier 😵#AzerbaijanGP #F1 pic.twitter.com/NYRH9LOALV

— Formula 1 (@F1) April 30, 2023
"It was a hard hit. I was watching the tyre very carefully to see if I'd damaged it." Not only had he gotten away with it, but he found it actually improved the car! Perhaps it altered the camber in a favourable way. "It somehow gave me a bit of front end," he said. With that wake-up call and set-up tweak and Verstappen by now 3s behind, Perez had the race won and left Azerbaijan just six points down to Verstappen at the head of the championship.
But what was going on in that first stint? How was Perez in place to be thinking of DRS-ing past Verstappen for the lead just before De Vries neutralised the race?
1) Perez is super-quick around Baku. He set the second-fastest qualifying time here in a Force India back in 2016, faster than the Red Bulls, Ferraris etc (but took a five-place gearbox penalty).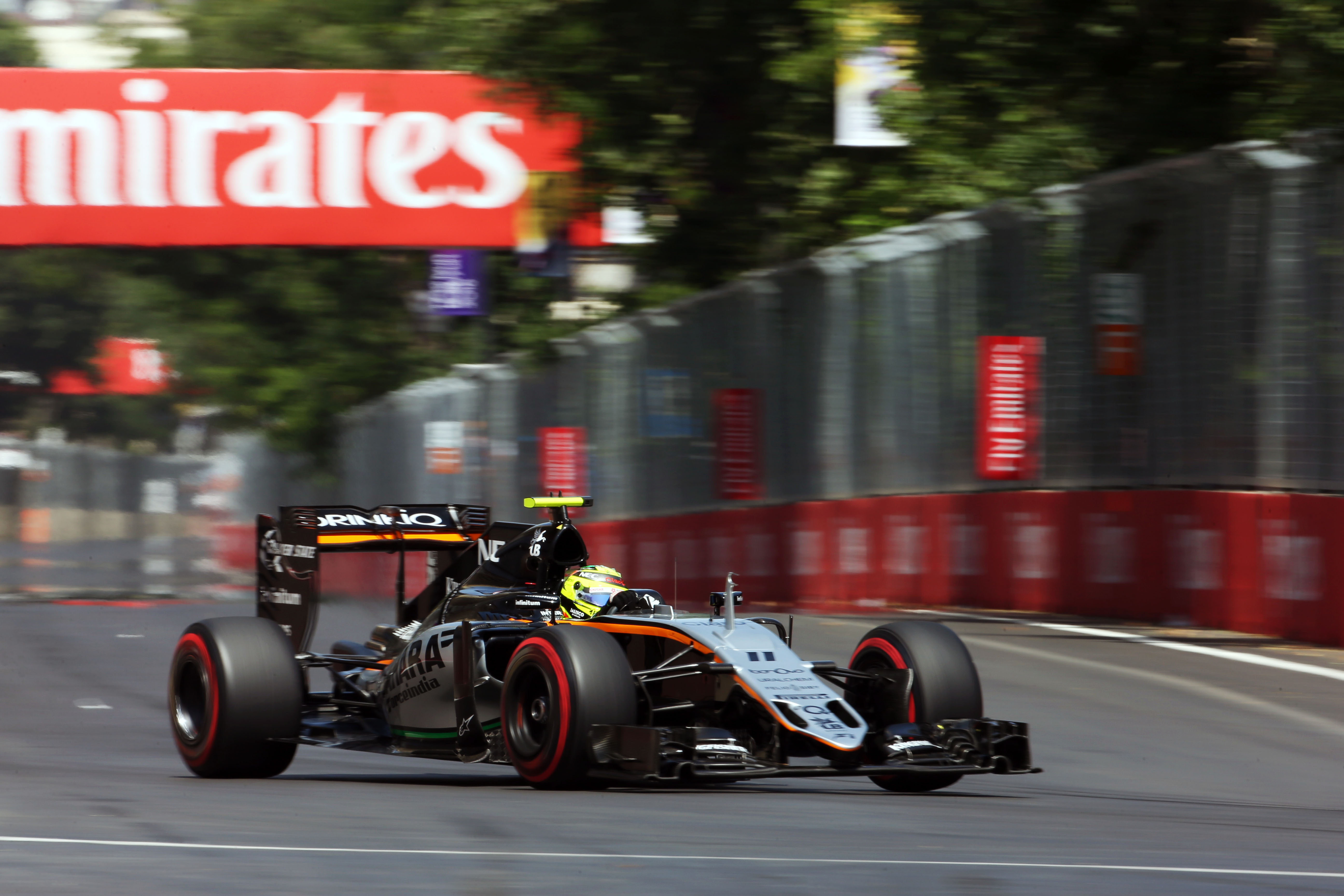 This time he outpaced Verstappen in Saturday's Sprint qualifying and proceeded to win that 17-lapper. In Friday's qualifying for the Grand Prix proper, he was only 0.1s adrift. So his intrinsic speed around here was comparable, easily close enough to make a race of it, once they'd both got past the pole-setting Ferrari of Leclerc within four laps.
2) "I was able to use the DRS to make Max push his tyres." The DRS is worth around 0.3s of lap time, so Perez was effectively able to surrender 0.3s of cornering time on the delicate medium tyre almost everyone started on, but still be big in Verstappen's mirrors at the end of the DRS zones.
The medium-compound rears were prone to overheat and grain and taking it easier by 0.3s through the corners, knowing your DRS could claw that back, was very valuable.
3) Verstappen, acutely aware of the need to protect the mediums in the first, heavily-fuelled stint did not initially push as hard as he could have in the two laps after passing Leclerc and before Perez had been able to do so. "In hindsight, I just wasn't pushing hard enough in some corners," said Verstappen later. "I could have been more aggressive with the tyres. I was being a bit too careful."
In other words, the important thing for Max at this point wasn't about getting the best possible stint time. Because the Red Bulls were so much faster than everything else, Max could have just concentrated instead on pushing hard enough early on to prevent Perez getting into his DRS range. Because once Perez had done that, Verstappen was then forced into pushing too hard on the tyres anyway. It would have been better, Max reasoned, to have pushed hard for those two laps when Perez was still behind Leclerc.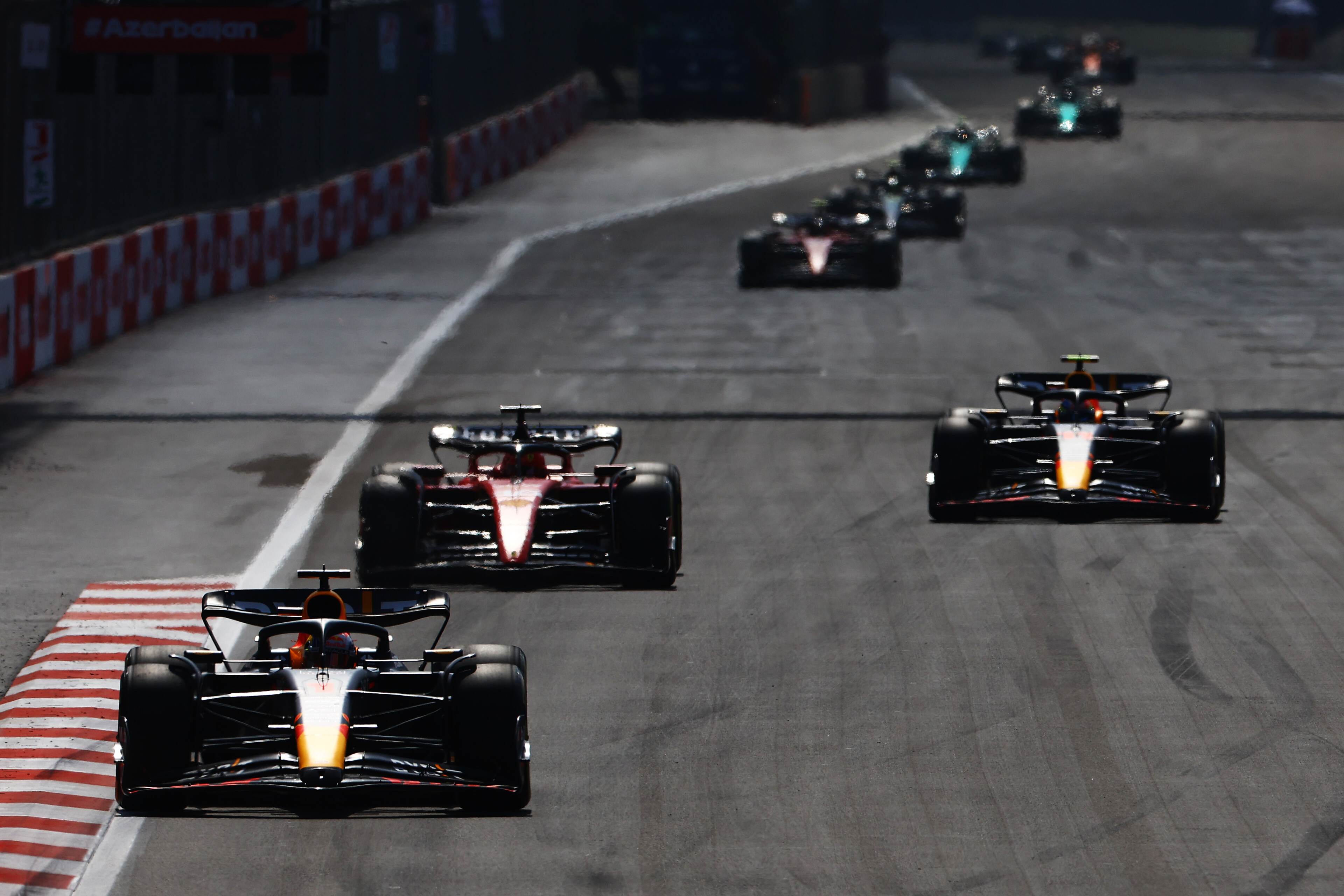 Instead, he'd lapped around 0.7s off what he could have done for each of those laps. By the time Perez was past the Ferrari, he was only 1.2s behind Max. It could have been more like 2.6-2.7s. And from there Perez would have found it very difficult to have got to within DRS range before the pitstop window opened – and without DRS he could not have pushed Verstappen into further abusing his tyres.
4) Verstappen was struggling with the set-up of his car. He didn't have confidence in the front end and was losing time to Perez under braking for Turns 2 and 3 and on the entry to the thread-the-needle Turn 8. Hence when Perez was only 1.2s behind after passing Leclerc, he didn't have the pace to prevent him from getting less than 1s behind and thus getting DRS. "The car just didn't feel very good between entry and mid-corner," Max said, "and that's what this place is all about. So I was playing with my tools, trying to get a good balance.
"I actually managed to get it about 10 laps from the end, but of course it was too late by then. But on the plus side, I think it's actually given us a better understanding of the car. Street circuits bring out these things better than a normal race track, which can mask it a bit, I think.
"We have different tyres this year and I think this has made a difference in how to get the best from the car. I think I'm operating the tools a little differently to Checo and maybe I didn't have it right for these new tyres. Some weekends you don't have to touch the car and it's a rocketship. Well, we still have a rocketship but I didn't get the best from it here." It's the sort of thing he might not have discovered if Perez had not been so well-attuned to the place and able to pressure him.
Verstappen just didn't like how the front wasn't giving him the messages he needed to be bold with his entry speeds with the walls so close. His usual way of turning in early at high-speed, then overlapping the brakes with the cornering to get the last little bit of rotation late in the entry phase didn't feel feasible. "I'm having a lot of brake issues," he reported to his race engineer as Perez closed that gap down to him.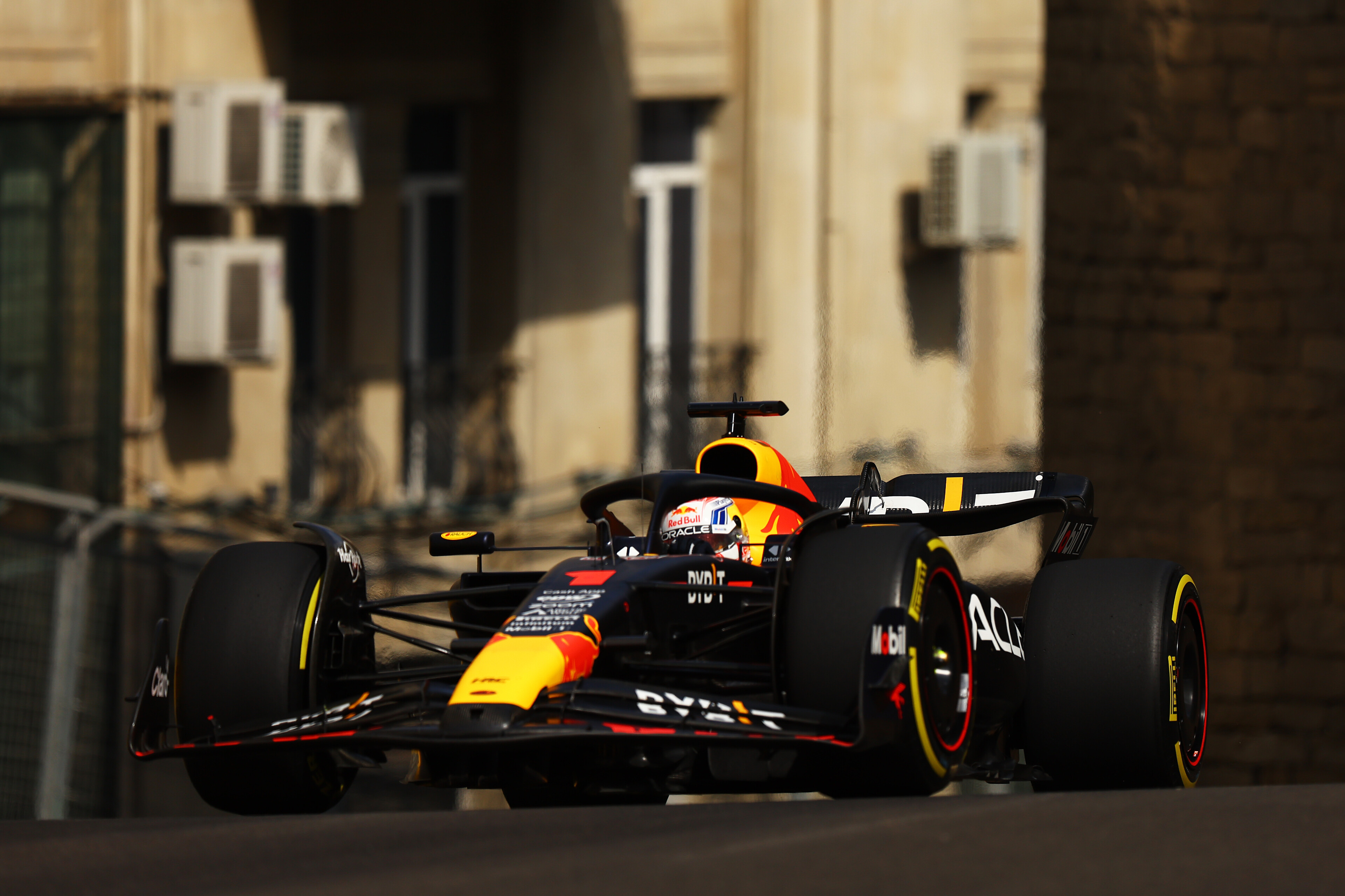 Not as in there was something wrong with the brakes, merely that he couldn't be as effective as usual in the entry phase. Gianpiero Lambiase was trying to guide him through the torque maps for engine braking, diff settings and various toggle switches. Meanwhile, Perez – with a simpler driving style not requiring that sort of car response – relentlessly closed and became big in Verstappen's mirrors.
Perez would take time out of him into Turns 2, 3 and 8, as well as in the DRS zones and Max's rear tyres became ever-hotter. The pitstop couldn't come soon enough for him. "The tyres don't feel fantastic," he radioed in on the ninth lap.
"Make sure you stay on top of your tools," replied 'GP' [Verstappen's engineer Gianpiero Lambiase]. "The front right," he suggested. But the car just wouldn't rotate around the front right in a way which gave Max any confidence.
"You're currently on Torque 6," pointed out GP. Meaning he was running a lot of engine braking and therefore not maximising braking efficiency. "Yeah, but I'm sliding," countered Max, referring to the understeer he was trying to limit by having the more rearward brake bias rotate the car from the rear.
This was having an effect on his rear tyre temperatures though. As he was making what would turn out to be his in-lap, a strip of graining was visible on his left-rear. This was how any excessive tread temperatures affected the mediums.
Perez was not suffering any of these issues. He was all set to pass and win – and then Verstappen peeled off into the pitlane. Surely that was the end of the contest, Perez was thinking. Max would gain time with the earlier stop, then not suffer the tyre deg on the much tougher hard compound which they'd run to the end. Except De Vries.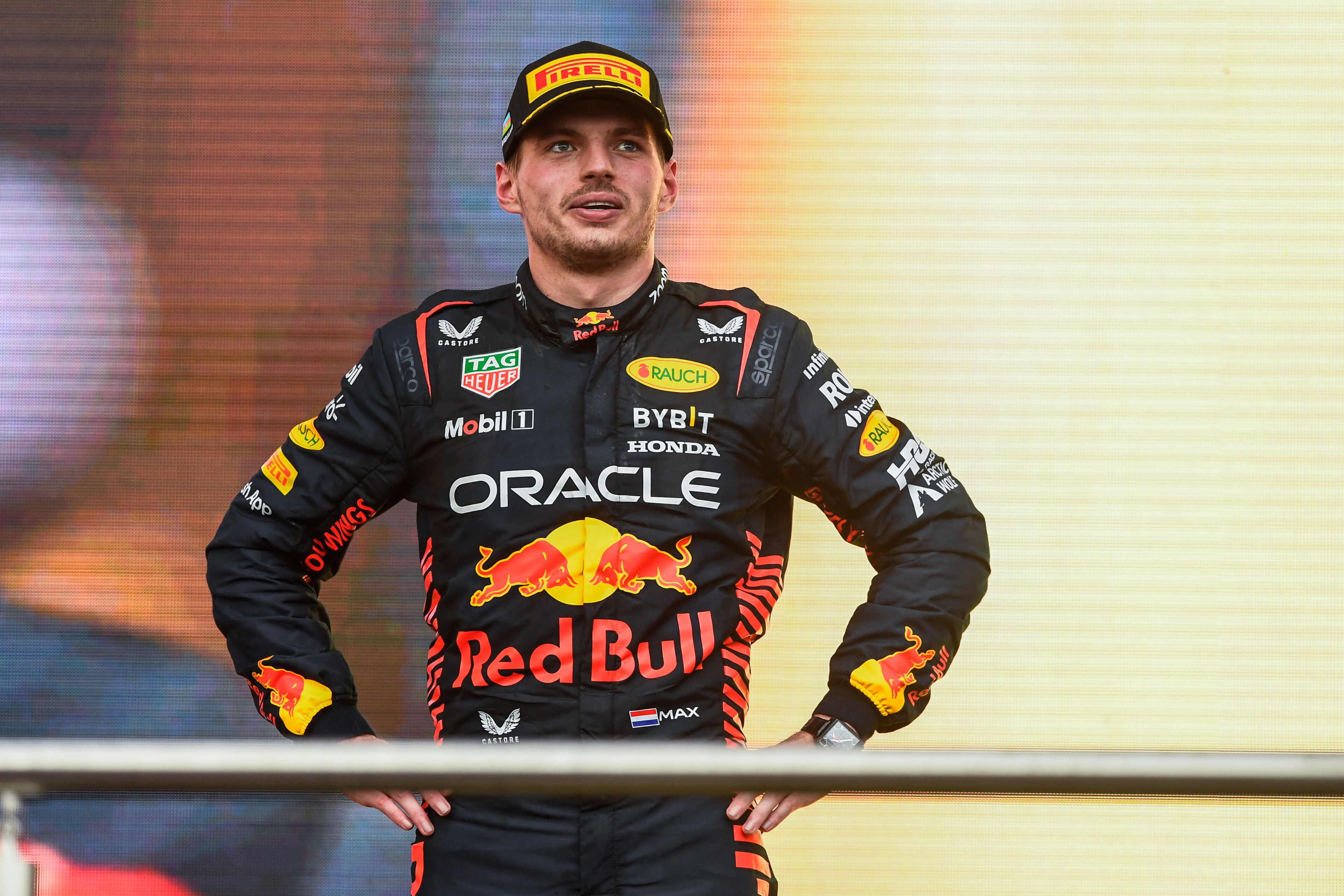 So in the second stint of the race Perez was in command but knew the scale of the challenge he faced. Verstappen wasted little time in passing Leclerc again and from there launched his attack on Perez. But no matter how hard Max tried, Perez was able to respond. Like that, he kept his fight for the world title alive.
Two wins apiece (three to Perez, two to Verstappen if you count the sprint). Yes, he was helped by the safety car but he also seemed to have a small edge anyway. "You were unlucky there," Perez said magnanimously to Verstappen. "Yeah, it happens," Max replied. "You had it last year. In Jeddah."
That easy rotation which the Red Bull can't do to Verstappen's satisfaction, especially around here, is what the Ferrari does brilliantly well. That's how it's been with Ferrari since at least 2021 (when Leclerc also put a less-than-competitive car on pole here). It has a beautifully progressive response in slow corners which in Leclerc's bold hands can be used to devastating effect, especially when the Red Bull can't get its front tyres up to full temperature at the start of a qualifying lap.
It doesn't have anything like the same pace once the Red Bull's tyres are up and running and the RB19 can use its aerodynamic advantage to the full. Slower through the turns and on the straights, especially in the DRS zones, the Ferrari eats its tyres. That's the combination which allowed Leclerc to set pole twice (once on Friday, once for the Sprint on Saturday) and finish second in the short sprint race, third in the grand prix.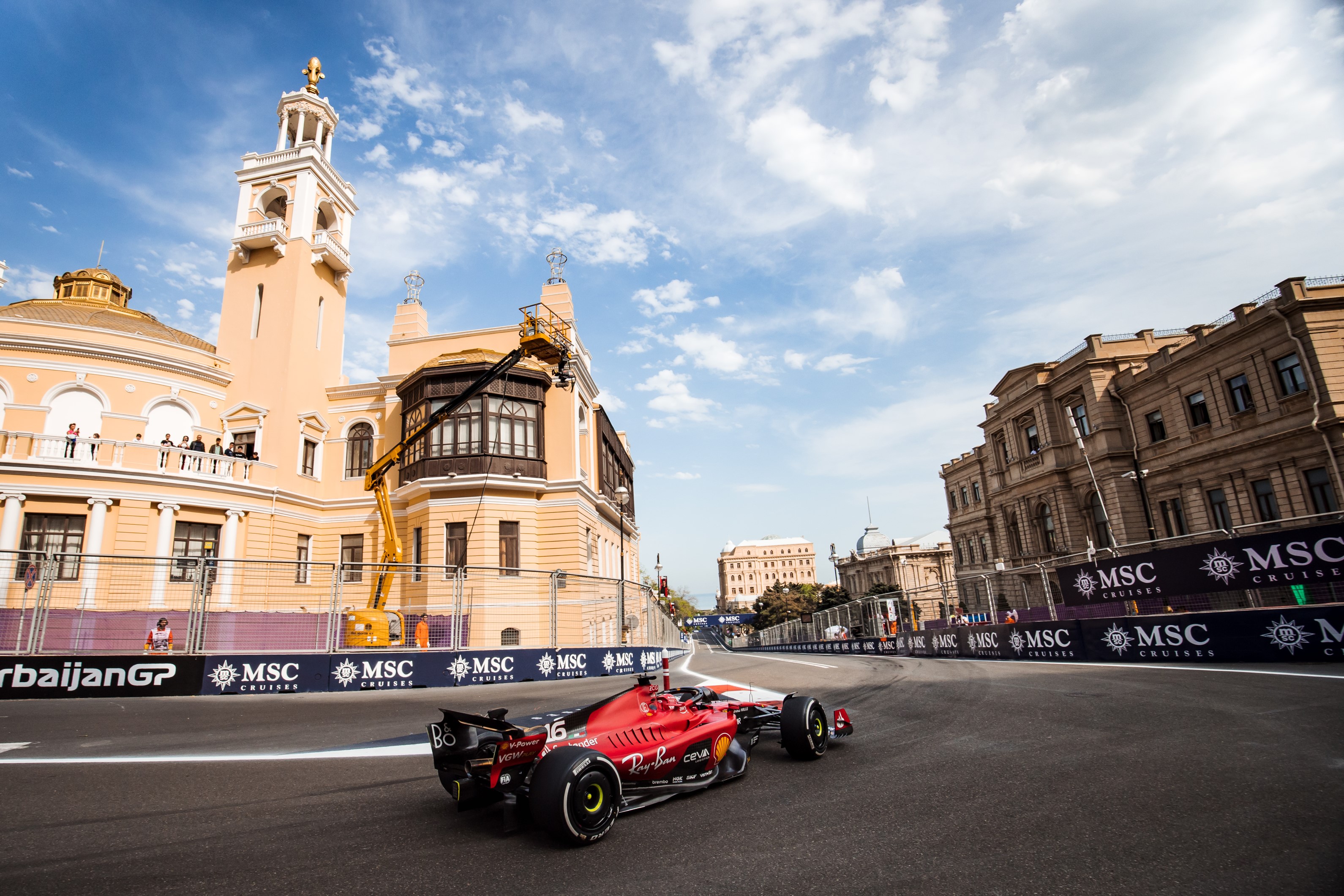 But he was working hard to keep Fernando Alonso's Aston Martin off his back for the last few laps. The Aston has better tyre deg and Alonso bided his time, looking after his tyres, before launching a late attack. To his surprise, Leclerc had enough tyre life to respond. "I think they got lucky with the cloud cover," said Alonso. "So the deg was much less than expected." They each traded fastest laps only slightly slower than that managed by Verstappen (though eighth-placed George Russell on a fresh set of softs took the actual fastest lap for Mercedes).
Lewis Hamilton's race was compromised by his pitting the lap before the safety car – pushed into it by the wily Alonso utilising his better tyre deg – but made a decent recovery to sixth by passing Russell shortly after the restart, then Lance Stroll's Aston after the latter got out of shape through Turn 16 onto the straight. Excessive rear temperatures prevented him from ever quite piercing Carlos Sainz's defence of fifth.
A long way behind – partly through being stuck behind the hard tyre-starting Esteban Ocon and Nico Hulkenberg, each of whom ran almost to the end hoping for a safety car – in the final two points-paying places were Lando Norris's McLaren and Yuki Tsunoda's AlphaTauri, both cars enjoying good upgrades here, with Oscar Piastri, Alex Albon and Kevin Magnussen not so far behind.
"That was intense," said Perez. "We pushed to the maximum to stay ahead. I know what Max is like. We pushed each other so hard. I gave it all." You may have heard him on TV when asked about his title prospects. "With three kids at home I wouldn't be travelling around the world if I didn't think I could be world champion."
A lot of races to come yet, but Verstappen may be realising that this is not necessarily going to be a walkover.