Lewis Hamilton and George Russell have much more important problems at the moment than how they are comparing to each other. That would be of immense importance if the Mercedes was as competitive as in the previous eight seasons. But correcting the car's serious performance shortfall to Ferrari and Red Bull is obviously the first order of business.
However, that's a perspective from the inside. For those of us looking on, the comparison between the seven-time world champion and his new young team-mate, the probable long-term succession plan for Mercedes, remains irresistibly fascinating.
Three races in, how does that comparison look beneath the bald statistics? Russell sits in an extremely flattering second place in the drivers championship thanks to the thus-far poor reliability of the Red Bulls and the various dramas of Carlos Sainz. Hamilton sits nine points behind, in fifth place. They have each scored a third-place podium, flattered by Red Bull retirements. In Russell's case, flattered also by a lucky break with the timing of the Melbourne safety car, otherwise the stats would be Hamilton 2-0 Russell. But they have generally raced in a very similar part of the field and are closely matched thus far.
The big stat-skewing occurrence in the comparison is Hamilton's Jeddah set-up qualifying gamble, done in short-notice desperation in trying to find a balance with the reluctant car. A trimmed aero balance and rear tyre pressure increase in an attempt at ridding the car of understeer just gave him a horrible undriveable instability through the fast sweeps and he failed to make it out of Q1, having been a couple of tenths faster than Russell throughout the weekend up to that point. Russell, in staying with the standard set up, comfortably made it through the knock-outs and put the car where it should rightfully have been, fifth on the grid. The events of qualifying in turn set up the circumstances of their races, with Russell taking fifth and Hamilton 10th.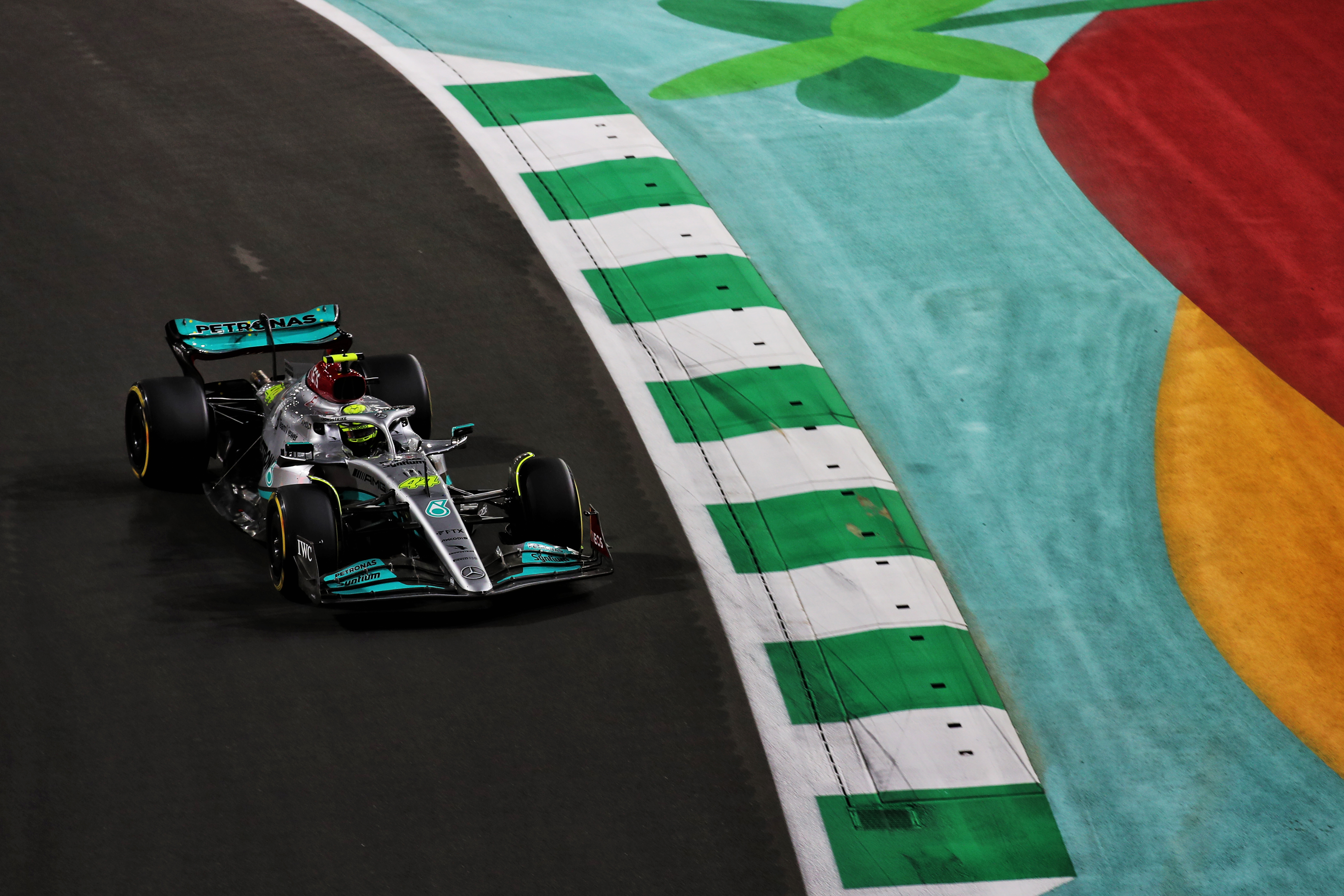 That qualifying gamble has had a big impact on their averages, representing as it does one-third of the comparison, and puts Russell on average 0.11 seconds ahead even though Hamilton has qualified ahead in two of the three races.
Russell's attacking final Q3 lap in Bahrain was over before it began with a bad brake-locking moment into Turn 1. The team took the blame for that in how they'd guided him to bring the tyres in on the out-lap. So really the only like-for-like straight Q3 comparison we've seen between them so far was in Melbourne – where Hamilton was 0.139s quicker despite carrying some extra weight for sensor equipment to aid the team in trying to understand the car's problems.
Race day in Jeddah, from his compromised grid position, had Hamilton – before his first stop – a few seconds behind Russell setting the same times despite being on tyres 16 laps older, suggesting he may actually have had a pace advantage on the day. But again, it's difficult to be too definitive as Russell had no need to be pushing any harder than he was, given there was no-one within reach ahead and no-one a threat from behind.
It's difficult to be too definitive about practice runs either as there are inevitably variations in what each driver is trying, how hard he is trying etc. So they don't carry too much evidential weight. But their run plans have been generally similar in terms of tyre choices, number of laps run etc. In these comparisons Hamilton tends to be a couple of tenths faster.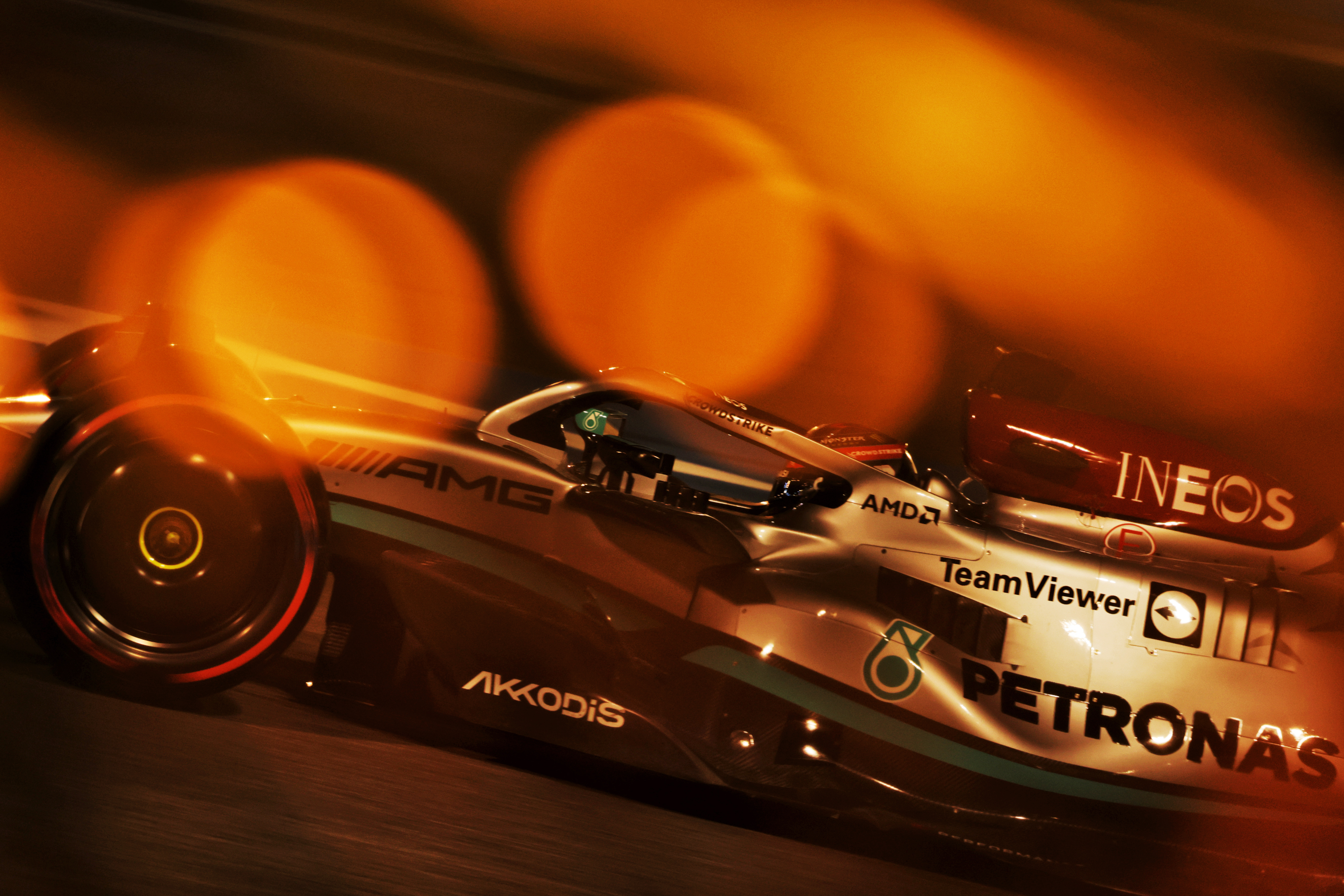 Overall, Russell's assimilation into the team has been terrific. Hamilton at the moment probably retains the edge in raw pace, but that's only to be expected. He was, after all, initially not as fast as Nico Rosberg when he joined in 2013, but developed through the season to become faster.
In reality, it's a very early take but Russell has been close enough that the prospect of how they compare when Mercedes can give them a fully competitive car remains an exciting one.