Liam Lawson is Red Bull's new Formula 1 reserve driver following the termination of Juri Vips' contract after he used a racial slur.
Vips was suspended, investigated and then removed from his role with Red Bull after he was found to have used a racial slur on a video game livestream with the likes of fellow Red Bull junior Lawson.
Lawson, who earlier this year was slated to make his FP1 debut with AlphaTauri later in 2022, will replace his ex-Formula 2 team-mate and former Red Bull stablemate Vips as Red Bull's reserve driver.
"Liam Lawson steps into that role following the Juri Vips announcement," Red Bull team boss Christian Horner announced on Saturday morning at Silverstone.
Lawson is racing in his second season in F2 but has struggled to put together a title challenge with Carlin.
He sits 10th in the drivers' championship with a sprint race victory in Jeddah and three other podium finishes – but has lost numerous others to technical failures, team errors and driver mistakes.
Vips has kept his F2 drive with Hitech GP – a decision that prompted the championship to express its "surprise" – and he's seventh in the series.
Vips was one of five Red Bull juniors racing in F2 this season. Jehan Daruvala – who made his F1 test debut with McLaren last month – is the highest-placed of them in third place in his third F2 campaign.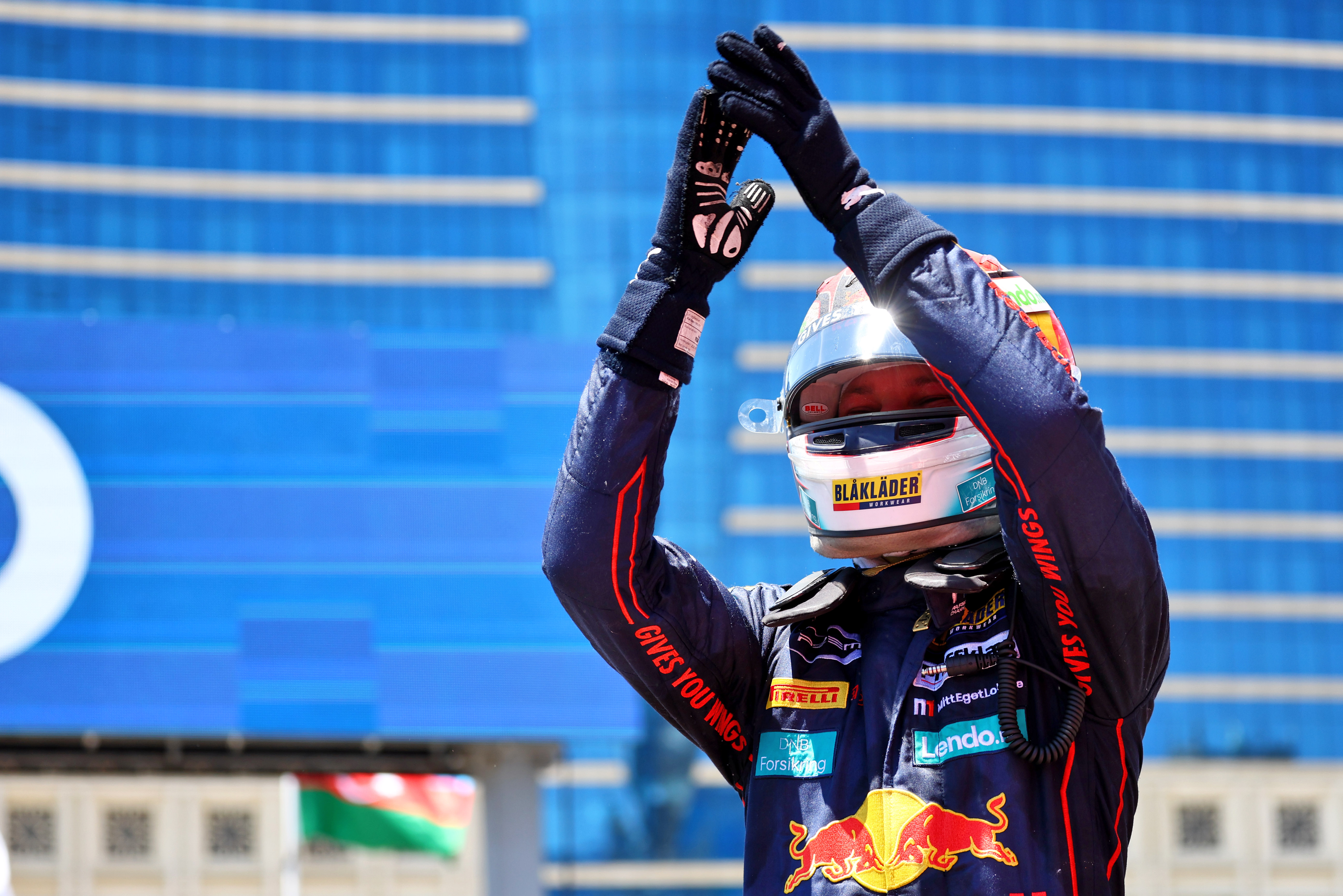 Reigning FIA Formula 3 champion Dennis Hauger picked up his maiden feature race win in Baku and occupies fifth place in the standings, while fellow F2 rookie Ayumu Iwasa is the lowest-placed of the Red Bull quartet in 14th place – but has shown plenty of potential beyond the sole podium he's secured with DAMS.
Horner also pointed out the strength and depth of Red Bull's junior roster below F2, with the likes of Silverstone sprint race winner Isack Hadjar and Jak Crawford racing in FIA F3.
Vips replaced Sergio Perez at Red Bull for the first practice session at the Spanish Grand Prix – fulfilling one of the two mandatory young driver FP1 outings.
Red Bull is yet to confirm who will pilot Max Verstappen's car during an FP1 session later this year, but its new reserve Lawson would surely be in contention.
The Race says…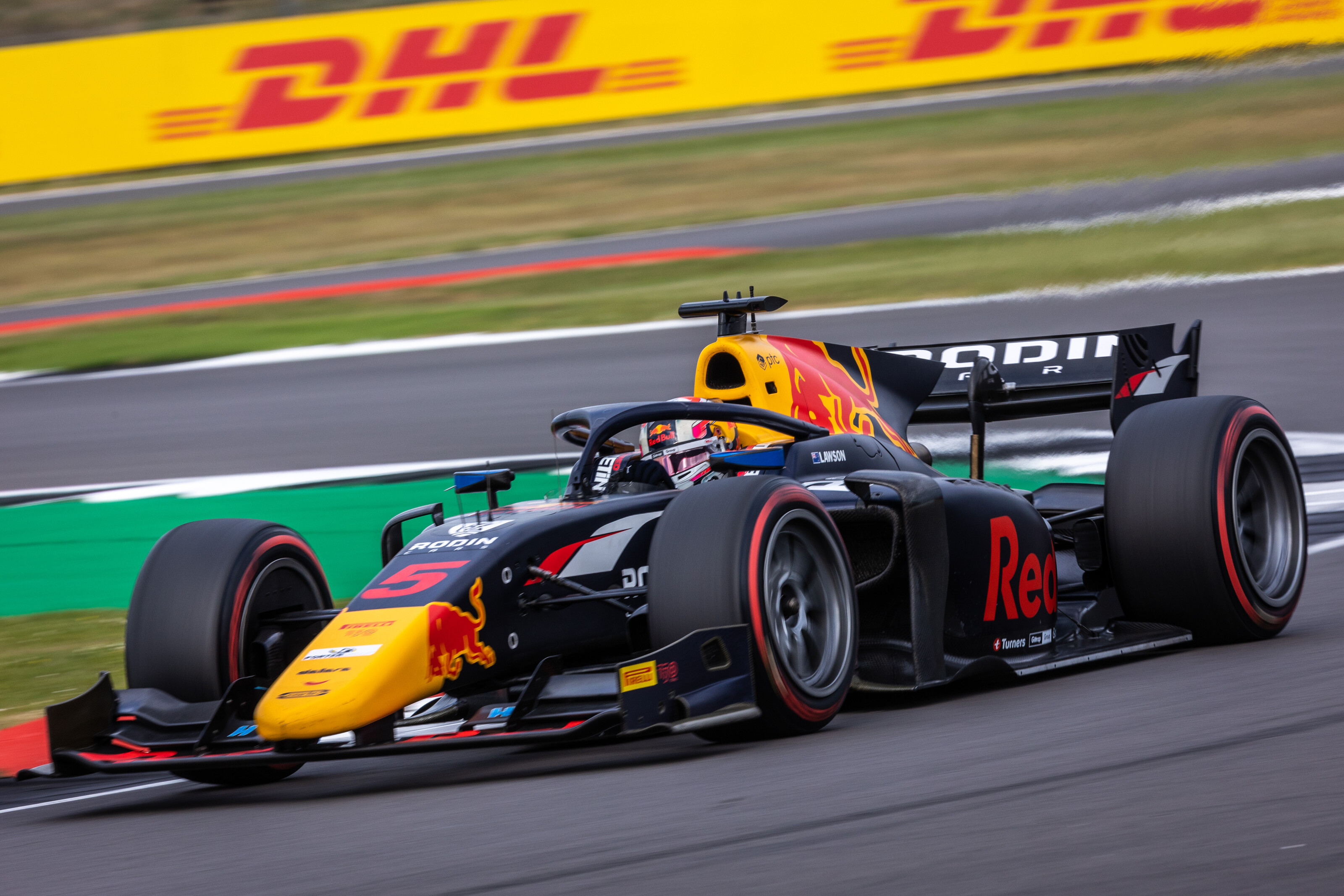 Lawson is the natural choice to succeed his erstwhile stablemate Vips as one of the most experienced Red Bull juniors and already a shoo-in for his FP1 debut before Vips' sacking.
He's been a Red Bull junior since 2019 when he burst onto the scene in the highly competitive Toyota Racing Series in the winter and usurped then-Ferrari junior Marcus Armstrong to win the title.
But since then, he's struggled to deliver the same kind of championship execution – in single-seaters at least.
He's been fast and ferocious across his four years in FIA F3 and F2, often unstoppable and always ready to pull a jaw-dropping overtake or gutsy comeback drive, but there just haven't been enough of those moments to prevent AlphaTauri from sticking with its line-up for another year – once the expected confirmation of Yuki Tsunoda for 2023 arrives that is.
With Hadjar and Crawford flying in FIA F3 and Hauger getting it together in F2, Lawson is inevitably going to find himself jumped in the queue unless he can deliver a sensational end to his second year in F2 and impress in his new role with Red Bull.