Ex-Formula 1 driver Daniil Kvyat has spoken out against the Russia/Ukraine war but urged sports federations such as the FIA to hold back from barring Russian athletes and teams from competing.
The FIA is holding an extraordinary meeting on Tuesday to consider its response to the situation in Ukraine, following a call from Ukraine's motorsport governing body for competitors from Russia and Belarus to be banned from international racing.
The International Olympic Committee also recommended on Monday that International Sports Federations should not invite or allow Russian and Belarusian athletes to compete in their events. The FIA has been one of those federations recognised by the IOC since 2012.
In a post on his social media channels, Kvyat wrote: "I really hope for a peaceful solution to this situation in Ukraine, and that we can all live in peace.
"Hopefully all parties can find a solution by sitting together and through a respectful dialogue.
"It horrifies me to see two brotherhood nations in a conflict.
— Daniil Kvyat (@kvyatofficial) March 1, 2022
"I don't want military actions and wars to influence the future of humanity. I want my daughter and all children to enjoy this beautiful world.
"I also would like to highlight and address all sports federations across the world including IOC that sport should remain outside politics and disallowing Russian athletes and teams from participating in world competitions is an unfair solution and goes against what sport teaches us in its principle – the unity and peace.
"Who else if not us sports people will help to glue nations together in the upcoming times?"
Kvyat is due to compete in the World Endurance Championship this season with the Russian-entered G-Drive LMP2 team.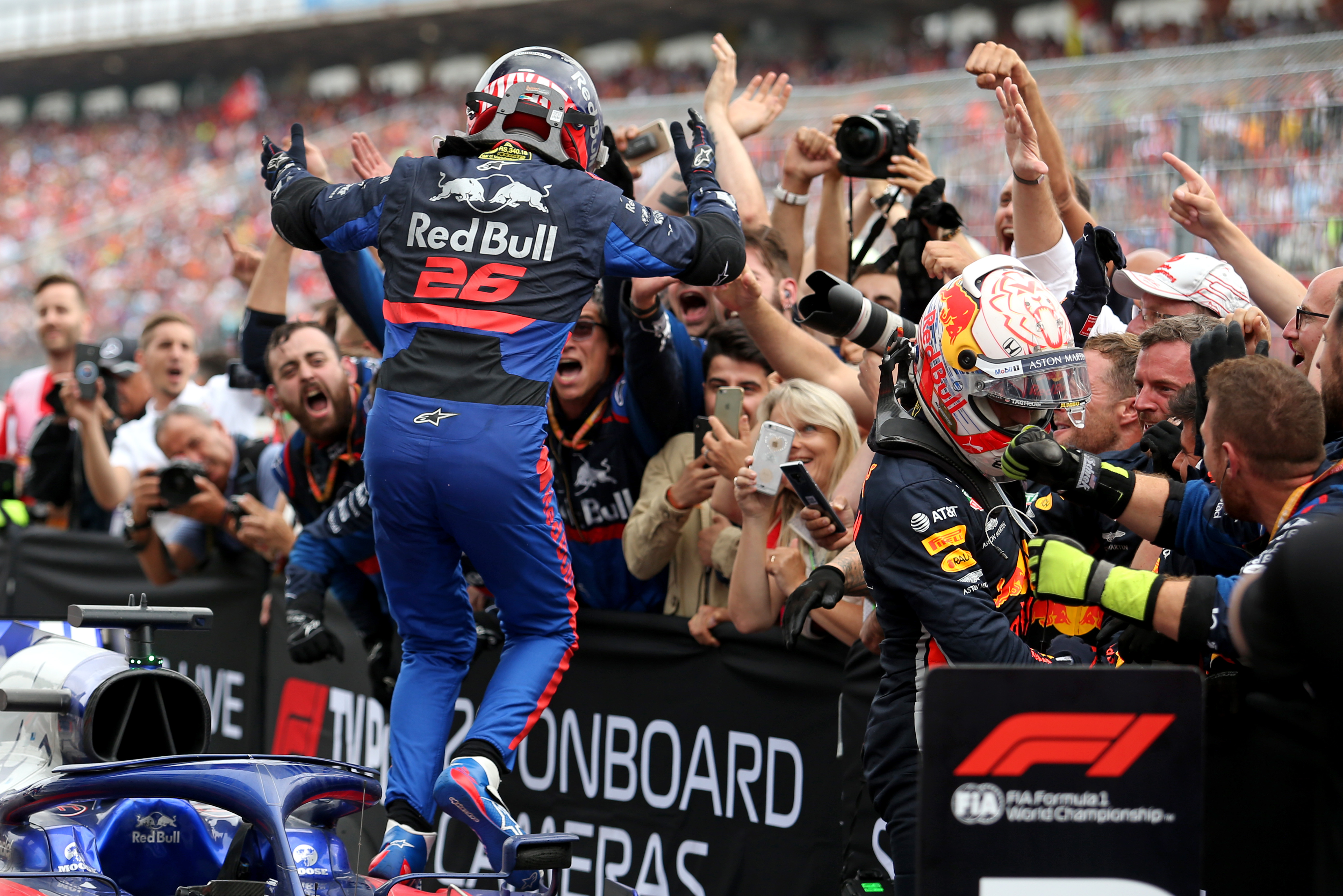 The 27-year-old is Russia's most successful F1 driver so far, having taken three podium finishes and a best of seventh in the drivers' championship during a 110-grand prix career spread between the Toro Rosso/AlphaTauri and Red Bull teams.
Double European Rally champion Alexey Lukyanuk has already pulled out of all competition until the war is over.
"We have friends and relatives on both sides of the border. We vote for peace," he wrote in a social media post at the weekend. "While the people keep dying, there will be no rallies for us."