Former Red Bull and AlphaTauri Formula 1 driver Daniil Kvyat will make his debut in NASCAR's flagship series in this weekend's race at the Indianapolis road course.
Kvyat will pilot the #26 Team Hezeberg entry, running the same number as he did for the entirety of his career as an F1 race driver.
The #26 entry had its driver marked as 'TBA' on the official entry list, but Kvyat and the team subsequently announced he would be the one racing the car.
The 28-year-old Russian driver was Alpine's F1 reserve last year and was due to race in the World Endurance Championship in 2022 before his G-Drive team withdrew, unwilling to accept the conditions for participation laid out by the FIA following Russia's invasion of Ukraine.
In the time since, Kvyat has been working on a NASCAR debut. He attended the Road America NASCAR Cup race and subsequently tested a late model car with Reaume Brothers Racing, the team that prepares the Cup cars raced by Team Hezeberg.
Kvyat spoke to The Race last year about his growing interest in exploring a NASCAR career and stressed he would be open to racing ovals, too – but it comes as little surprise his first foray into Cup will be on in one of the season's six road course dates.
Very excited to make my @NASCAR debut in Indianapolis this weekend with @TeamHezeberg! #nascar pic.twitter.com/ljikdCep78

— Daniil Kvyat (@kvyatofficial) July 26, 2022
The outfit he'll be racing for, Team Hezeberg, was formed late last year and has contested three races so far – the Daytona 500 with F1 1997 champion Jacques Villeneuve, who finished 22nd, and two road course events with Loris Hezemans, son of one of the co-owners and a two-time NASCAR Whelen Euro champion.
Hezemans, who retired from both his Cup starts so far, will join Kvyat at Indianapolis as part of Hezeberg's first two-car entry.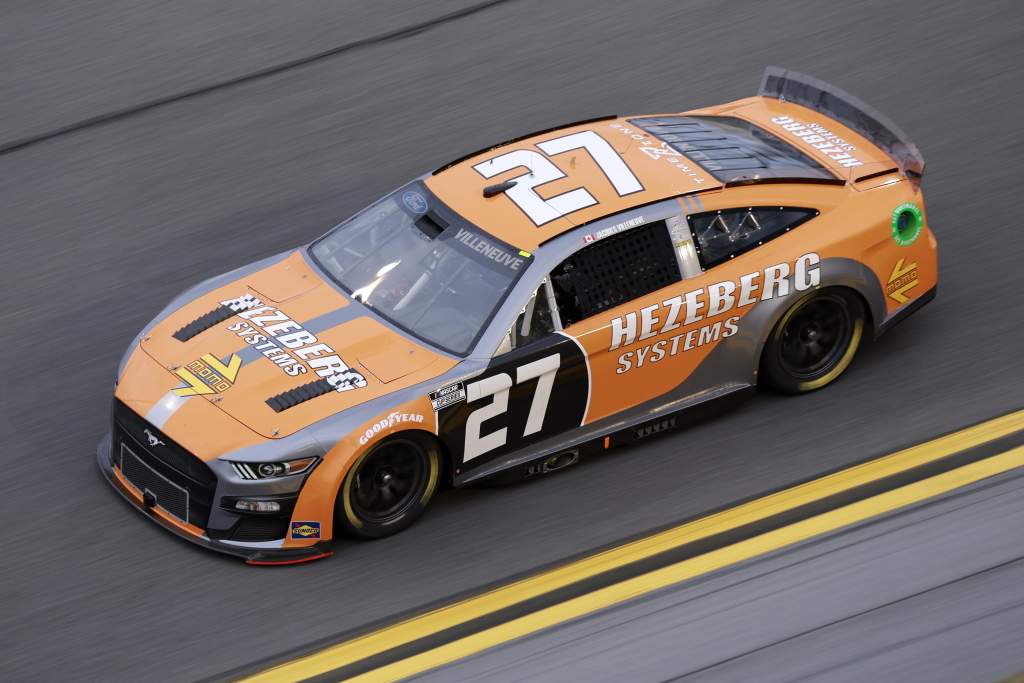 "I have always been passionate about racing in NASCAR, the top form of motorsport in the United States. NASCAR has always been intriguing to me, as it is a pure form of motorsport to me," Kvyat said.
"I'm looking forward to being successful in this form of motorsport and I hope to contend for wins and championships in the future."
Kvyat is not the first recent F1 driver to sign up for an outing in the Cup series this year, with Kimi Raikkonen having been previously confirmed for a debut in the late-August Watkins Glen race.
A Cup entry for sometime Minardi F1 driver Tarso Marques was also expected at some point this year, but though the team said it had planned for him to run the Indianapolis road course in the second-tier Xfinity Series before a Cup debut, Marques is not on the Xfinity entry list for this weekend.
😍😍😍 @TeamHezeberg @NASCAR pic.twitter.com/CJlcZM6Ywx

— Daniil Kvyat (@kvyatofficial) July 26, 2022