When Sergio Perez's race engineer, Hugh Bird, congratulated him for his third place in the Turkish Grand Prix with "you're back on the podium" over the radio, Perez's response was a weary "finally, man".
It was an appropriate reply given he had gone eight races without a top-three finish since taking third at the French Grand Prix, suggesting he might have hit form at the perfect time ahead of the rapid-fire title run-in of six races in eight weeks.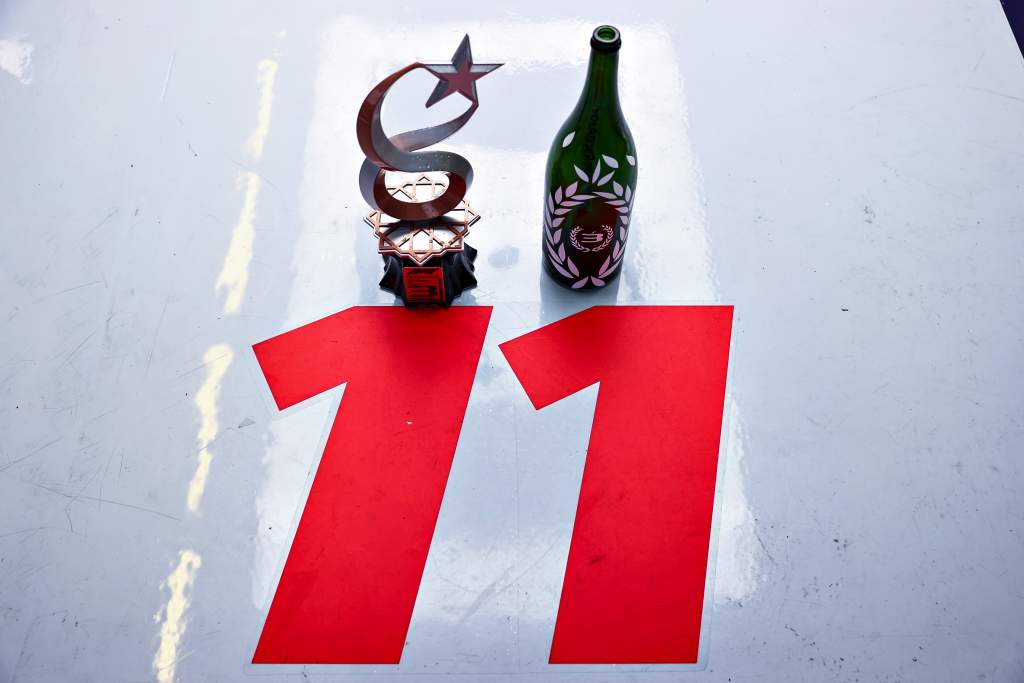 Perez himself feels he is "getting more together with the car", having struggled to adapt to the liveliness of a Red Bull that historically only Max Verstappen has been able to live with.
While he's still not at Verstappen's level in qualifying in particular, the team is hoping he will be a bigger factor in the closing stages of the season with both championships still up for grabs. Finishing third despite feeling "uncomfortable" in the race is an encouraging sign.
Perez's qualifying performance was broadly in line with recent efforts, as he the seventh-fastest time 0.510s slower than Verstappen. Save for at Spa, where he struggled in the wet and lapped 2.347s slower, from Silverstone onwards he's always been between 0.494s and 0.645s slower – although in percentage terms Turkey was marginally his strongest relative pace of that run.
Perez felt he should have been closer than that but for being hindered by only taking three sets of soft tyres into qualifying, meaning he had just one fresh set for Q3 and couldn't chase the balance on the drying track, leaving him with too much understeer. The resulting 0.510s deficit to Verstappen was the largest it had been through FP2, FP3 and the three qualifying segments.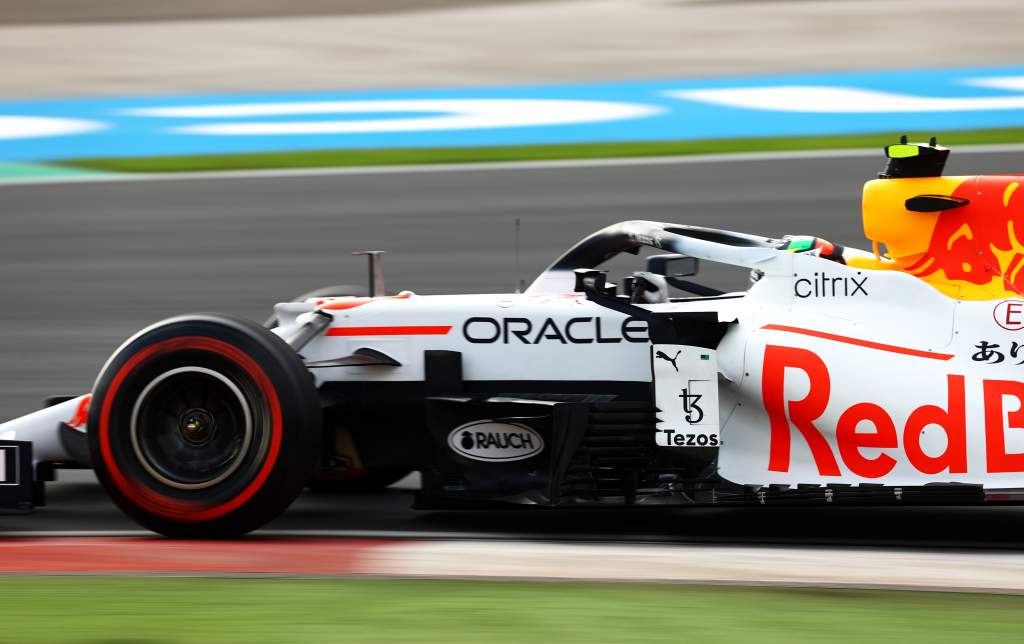 While there's still ground to make up, Perez can at least aspire to get close to or within the magic three tenths of a second that Red Bull is looking for in Verstappen's team-mate in qualifying
"Yeah, definitely," said Perez when asked if he felt he'd turned a corner. "The whole weekend has been a lot more competitive.
"In qualifying, we didn't get to show that because we were very aggressive with our strategy, so that put us on the back foot with the soft tyres in qualifying.
"We just missed that couple of tenths that we had in hand because we've shown good pace throughout the weekend and I'm sure we could have had a much better qualifying.
"Certainly, I can see that understanding, I am getting more together with the car."
Not that this means Turkey was a light-switch moment, more another point on a recent gentle improvement curve. Perez was on course for third at Sochi despite a slow pitstop (partly down to his positioning in the pit box) that cost him positions to Carlos Sainz and Daniel Ricciardo, who he soon passed, only to slip to ninth after switching to intermediates late.
He also finished third-on-the-road at Monza, only to be relegated to fifth by a five-second penalty for overtaking Charles Leclerc by cutting the second chicane. At Monza, that followed a qualifying performance that was much better than it looked given he had no tow thanks to being sent out at the front of the pack in Q3 to assist Verstappen.
"Honestly, the last races have been so unlucky," said Perez.
"In Monza, I finished on the podium but I had the penalty; Russia, with three laps to go I was on the podium. It's been coming for many races but certainly it's nice, especially where I felt so uncomfortable with the car and we didn't have quite the pace to match the Mercs.
"I feel like we maximised our result and I'm sure if we are able to do that for the next six races, we can still win the championship."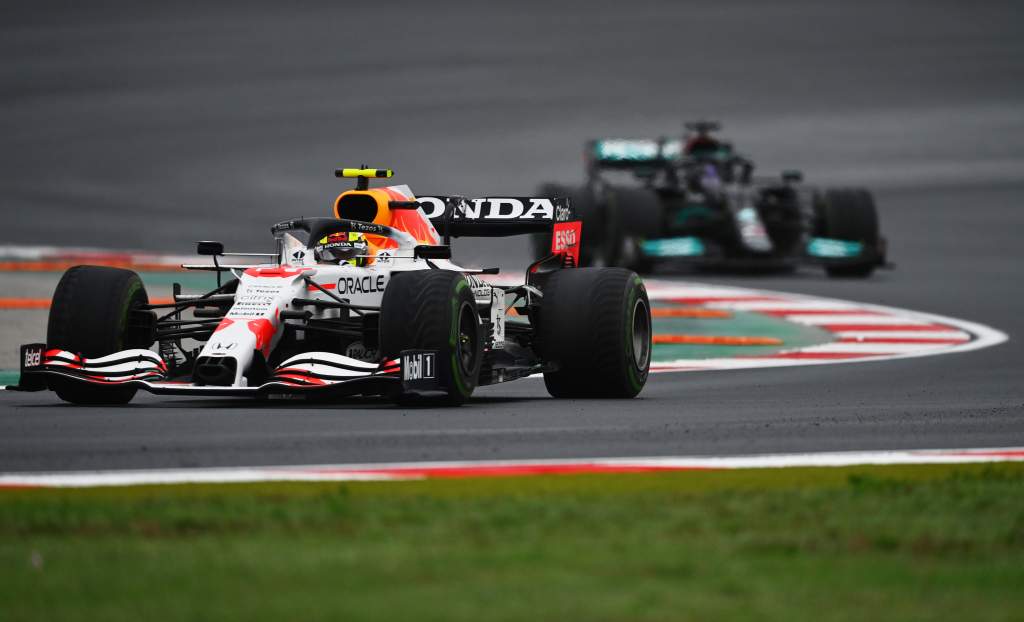 The timing of hitting form and finally getting the result he merits is significant. With his opposite number at Mercedes, Valtteri Bottas, seemingly on improved form since his move to Alfa Romeo was confirmed, Perez needs to be at his best to maximise not only Red Bull's constructors' championship hopes, but also Verstappen's drivers' title hopes.
He proved that in Turkey by holding off Hamilton in wheel-to-wheel battle, which hindered Hamilton's progress. He also finished ahead of Hamilton, only the second time this season that he's taken points off Verstappen's title rival, the other being the Monaco Grand Prix.
In the constructors' championship, Perez's results are currently costing Red Bull badly. With Verstappen six points ahead of Hamilton, Perez's 42-point deficit to Bottas means that Red Bull trails Mercedes by 36 points. But there is time to turn things around and given Bottas is in his fifth season at Mercedes with Perez in his first at Red Bull, you would expect the Mexican's relative performances to be strongest at the end of the year.
Turkey is arguably only the fourth weekend in 2021 where Perez has done the job Red Bull needs him to do. This follows Baku, where he was running second and picked up victory after Verstappen's blow-out, his third place at Silverstone and fourth at Monaco – although he also came close at Monza had he been able to hang onto his third place.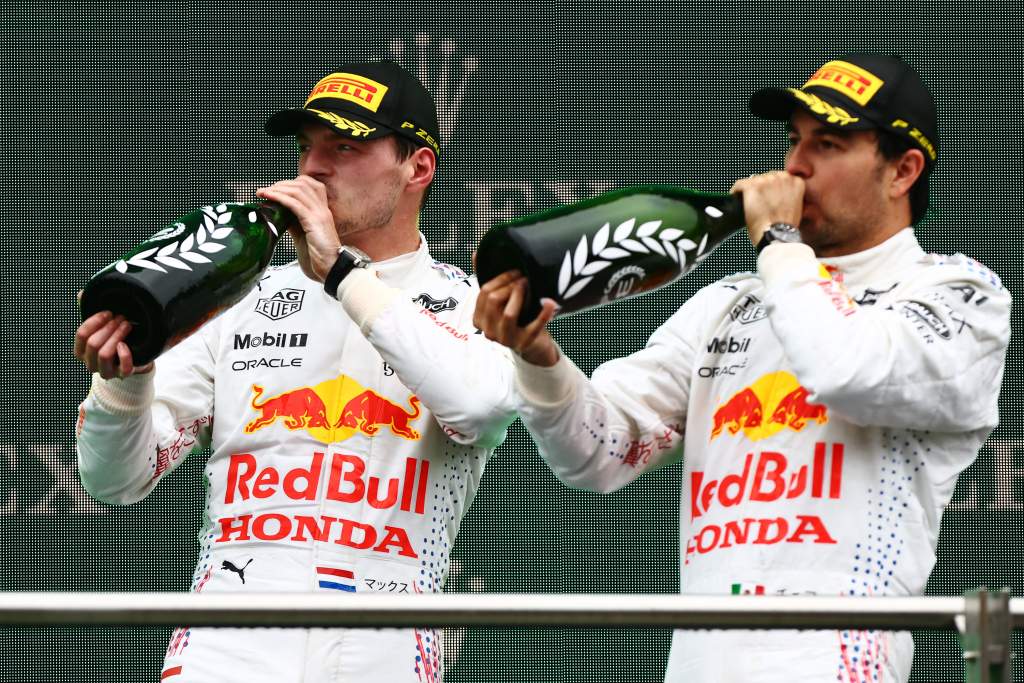 That's better than Pierre Gasly and Alex Albon managed across 2019 and 2020 meaning that, for all his difficulties Perez has been a more useful ally for Verstappen. But he needs to do more and if he can string together the results he's capable of over the next six races, ideally doing so more effectively than Bottas, then he could be the kingmaker.
"Obviously, it's not easy being Max's team-mate because he is at one with the car, he is really delivering at a very high level," said Perez.
"We've got a unique car in a way. It hasn't been easy, no secret of it, but you need to be mentally very strong and I think that's one of my strengths, to take the most out of it and try to get the maximum out of every Sunday."
Race days have always been Perez's biggest strength but if he can deliver solid qualifying performances and maximise his potential on Sundays for the rest of the season, he could still do the job that Red Bull brought him in to do on more than a sporadic basis in 2021.