The British Grand Prix was the scene of the first big implosion in Formula 1's thrilling 2021 title battle, so could a similar flashpoint between Max Verstappen and Charles Leclerc occur this weekend?
The 2022 season started with brilliant wheel-to-wheel fights between Verstappen and Leclerc in both Bahrain and in Saudi Arabia.
But since Verstappen defeated Leclerc at the inaugural Miami GP via an early overtake, there have been minimal on-track meetings between the two title rivals.
And with Verstappen winning five of the past six races, Leclerc and Ferrari are now firmly on the backfoot with Leclerc having a 49-point deficit to make up.
So, could that lead to Leclerc taking more risks when fighting Verstappen?
"For Leclerc, it's almost a case of nothing to lose. If him and Verstappen are going 50/50 into one corner and Verstappen is not yielding, what's Leclerc got to lose from a collision?" Scott Mitchell said on this week's episode of The Race F1 Podcast.
"I don't think he's going to go out there – this is the distinction I always make with aggressive drivers – and deliberately cause accidents but I wonder if there will be an element of not caring if there's an accident because he's not the one with the massive points lead to protect.
"It will be very interesting to see. Generally speaking, Leclerc is not the sort of driver who absolutely sends one down the inside from miles back, but he can be very effective in battle.
"He's got a bit of history with Verstappen; they've got a long-standing rivalry. It has developed into one that has been ultimately underpinned by respect, so I don't think it will necessarily get nasty.
"But I think, because Leclerc has to take some risks, because of the way we know that Verstappen is wired, there could absolutely be the situation where they go wheel-to-wheel this year. They haven't for a few races so it's been a bit weird.
"I don't think either will necessarily yield. It does almost feel inevitable that there will be a flashpoint of some kind."
Mitchell believes it would "take a while" for the Verstappen/Leclerc battle to reach the angst that Verstappen/Hamilton reached last year.
"One of the reasons that it got so tense between them [Verstappen and Hamilton] and spilled over, was because there were a handful of points between them, and one position could swing the championship completely the other way," he added.
"Whereas there is a little bit more room [between Verstappen and Leclerc] and so for Verstappen, one race doesn't make or break everything.
"It will be very interesting. It all comes down to their respective mindsets. I think you can probably argue that the situation could play out about 10 different ways."
The Verstappen/Leclerc dynamic is evidently "a little bit different" this year and Edd Straw believes the FIA's clarification of the racing rules ahead of the start of the season has prompted a change in the way Verstappen races.
"I think that did cast some slightly different lights on what would and wouldn't be allowed," Straw added.
"And I think Verstappen's taken that on board as well because he's a racing driver, a sporting competitor so he'll do what he thinks the rules allow for.
"He's adjusted a little bit this year, as well as any intelligent, good driver, will do."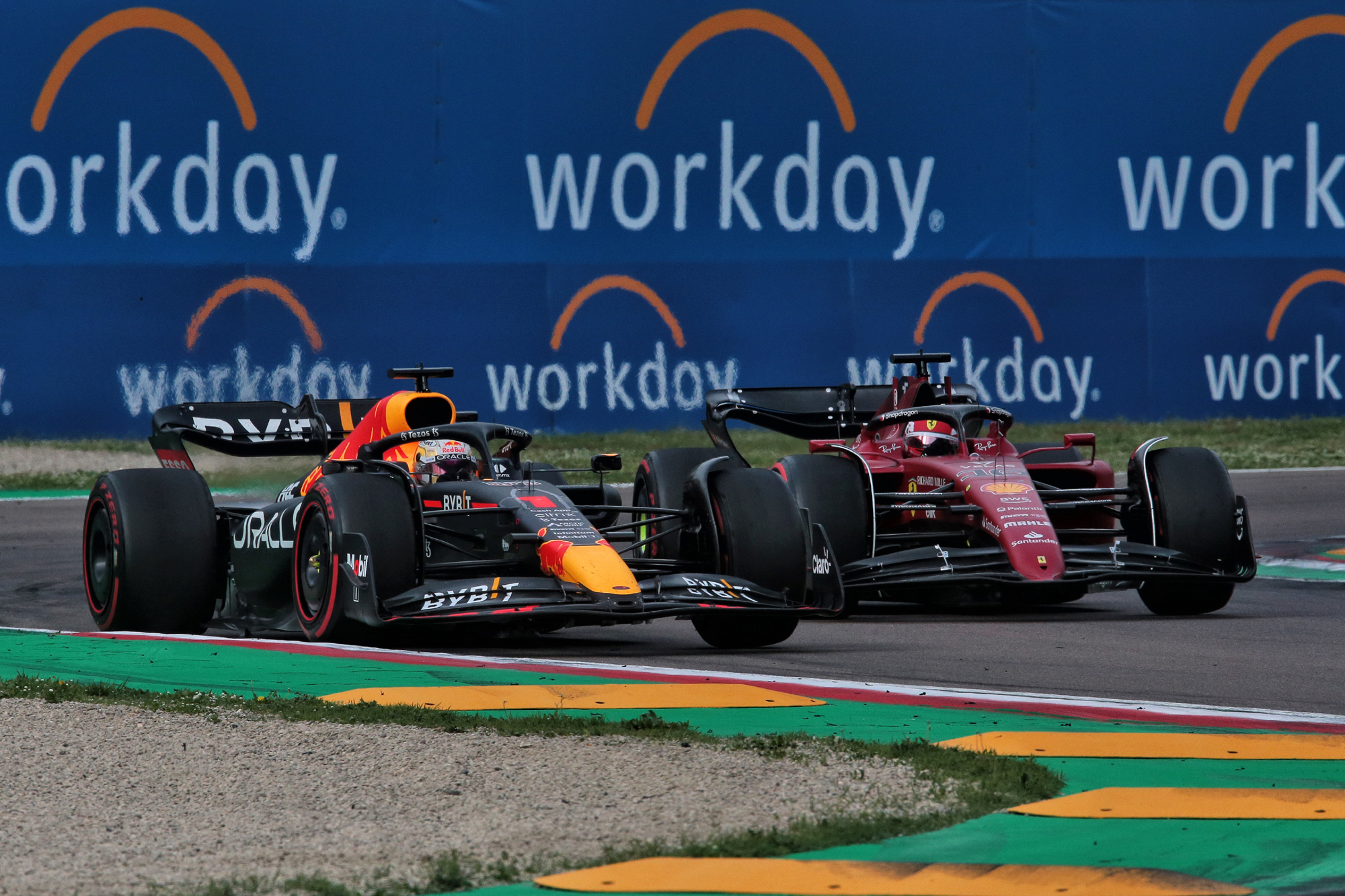 "One thing that does interest me, given we're going back to Silverstone, is if Verstappen slightly modifies his approach when he's in a strong position.
"Obviously last year at Silverstone, he was 33 points ahead [going into the grand prix].
"Verstappen was not at fault for the Copse collision but I always look at how drivers could have played it.
"Verstappen, with the points-position he was in, would have probably been better off thinking discretion was the better part of valour on that particular occasion, and that would have helped him championship-wise.
"It will be interesting if there is a situation where he's under attack from Leclerc, whether he's willing to cede a bit more ground even if he doesn't have to, just to sure up his own position."
Straw did concede that the prospect of a Ferrari attacking a Red Bull properly in a race may be slim given the Red Bull's Sunday superiority thus far in 2022.
While Mitchell wondered if Leclerc would take more risks with a championship deficit to make up, Claire Cottingham – a special guest on this week's podcast episode – believed he might still play the numbers game.
"I think Charles Leclerc is more of a [Valtteri] Bottas in terms of the way that he's aggressive," she said.
"He's massively changed his driving style this year, but is he at the same aggression level as someone like Hamilton or Verstappen? I don't think so.
"So, he might be thinking in his head more about points, especially with what's been going on with reliability, and in terms of the championship slipping away from him in the past few races.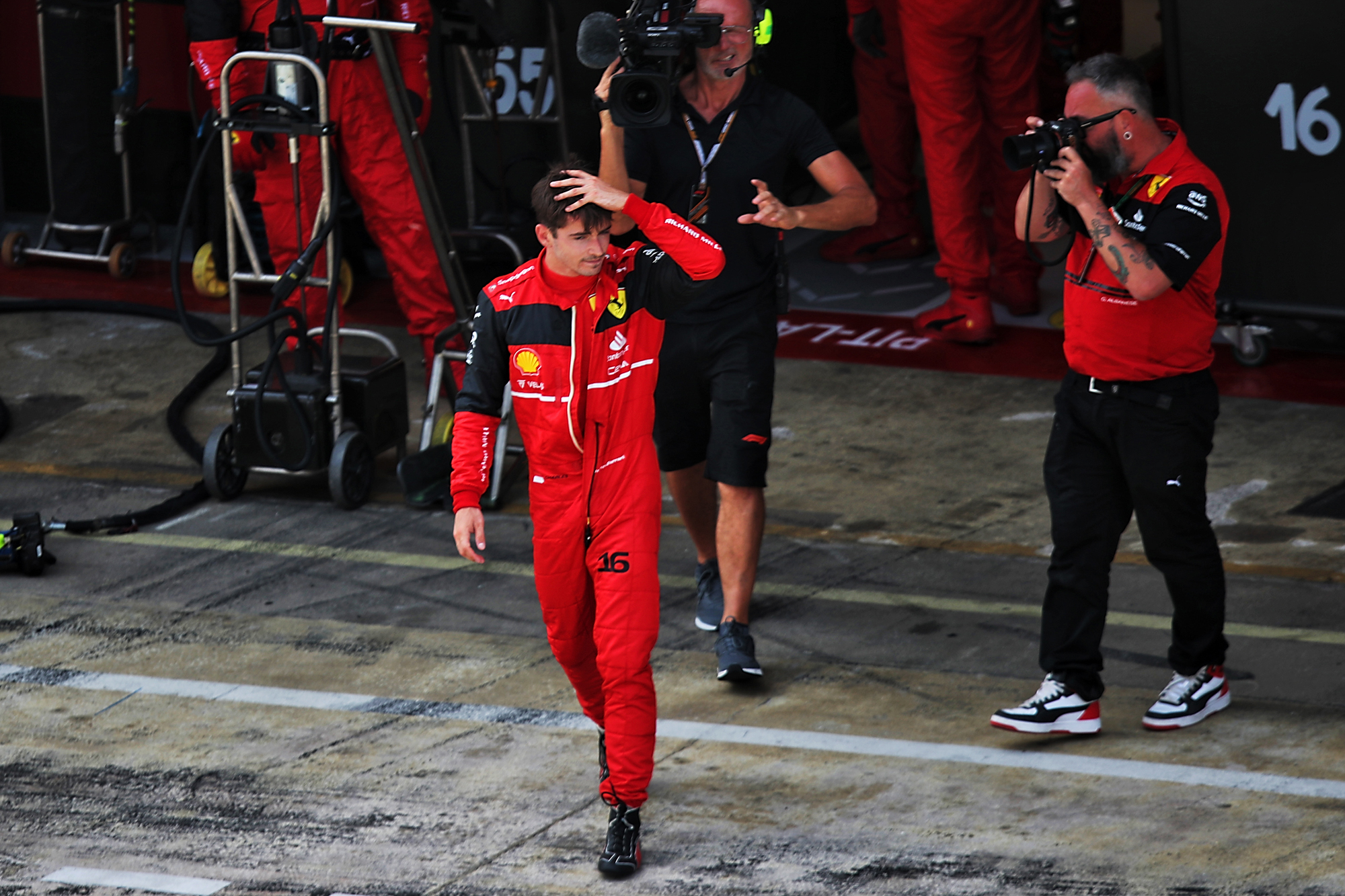 "The amount of points that Red Bull and Verstappen have accumulated because of these issues that Ferrari has had, he might be thinking a little bit savvier, that second place is better than fighting for a win.
"Probably not for a racing driver, but we could see something along these lines with Charles. He might be thinking long-game, rather than fighting for a win each time."
Cottingham also pointed out a key difference this year in that Verstappen and Leclerc know there's a solid chance they'll still have title-challenging machinery for at least the next couple of years to come.
In contrast, Hamilton and Verstappen were fighting it out during the last year before a major rules revolution that threatened to shake up the competitive order.
"Last year, it could have been that Verstappen didn't know if the 2022 Red Bull would be as competitive as it was last year," Cottingham added.
"He might have thought that it was one of his – not last chances – but with Lewis, he might have thought it could have been one of his last chances to win a championship because so much was changing coming into this season.
"Whereas I think for Ferrari and Red Bull, they've managed to hook it up pretty well bar the reliability issues and, from now, it's about working on this new car and working towards the next couple of years. There's a bit of breathing space for both sides."
Whether that breathing space is enough to prevent a flashpoint this weekend – or in the rest of 2022 – remains to be seen, but despite differences to the 2021 title fight, there's still the potential for this year's title fight to get a whole lot feistier.