This weekend the third phase of Carlos Sainz Jr's Formula 1 career begins.
From a promising junior who went toe-to-toe with Max Verstappen, to polished professional who blossomed into a team leader at McLaren and now to Ferrari driver, surely the final step. But not without its challenges.
The Race spoke to Sainz to get an idea of his state of mind ahead of the first day of the rest of his Ferrari life.
It's an easy fit so far and he's enjoying the honeymoon.
"I have always pictured myself as a Ferrari driver," Sainz tells The Race.
"Since I joined Toro Rosso and I saw how well I was getting on with Italian guys there and those three years were very nice for me there and very successful. Since then, I don't know why, even without knowing anyone in Ferrari, every time I saw a Ferrari mechanic I would have a conversation with them.
"I just felt close. I don't know why. It's a strange feeling. It's always been like that.
"It's Italy's national team. It's a huge culture and I'm enjoying it a lot. I'm Spanish and we have that kind of affinity with other Latin nationalities. With the Italians I'm getting on very well and the Tifosi are being super nice to me."
It's not just Latins he gets on with, though. He left McLaren on great terms after two years in which the team moved from sixth to third in the constructors' championship and he came to fulfil the promise that had been evident as a Red Bull junior.
In a way, he hadn't really managed to do that in his year and a bit at Renault.
"I had a good feeling at McLaren straight away," he says.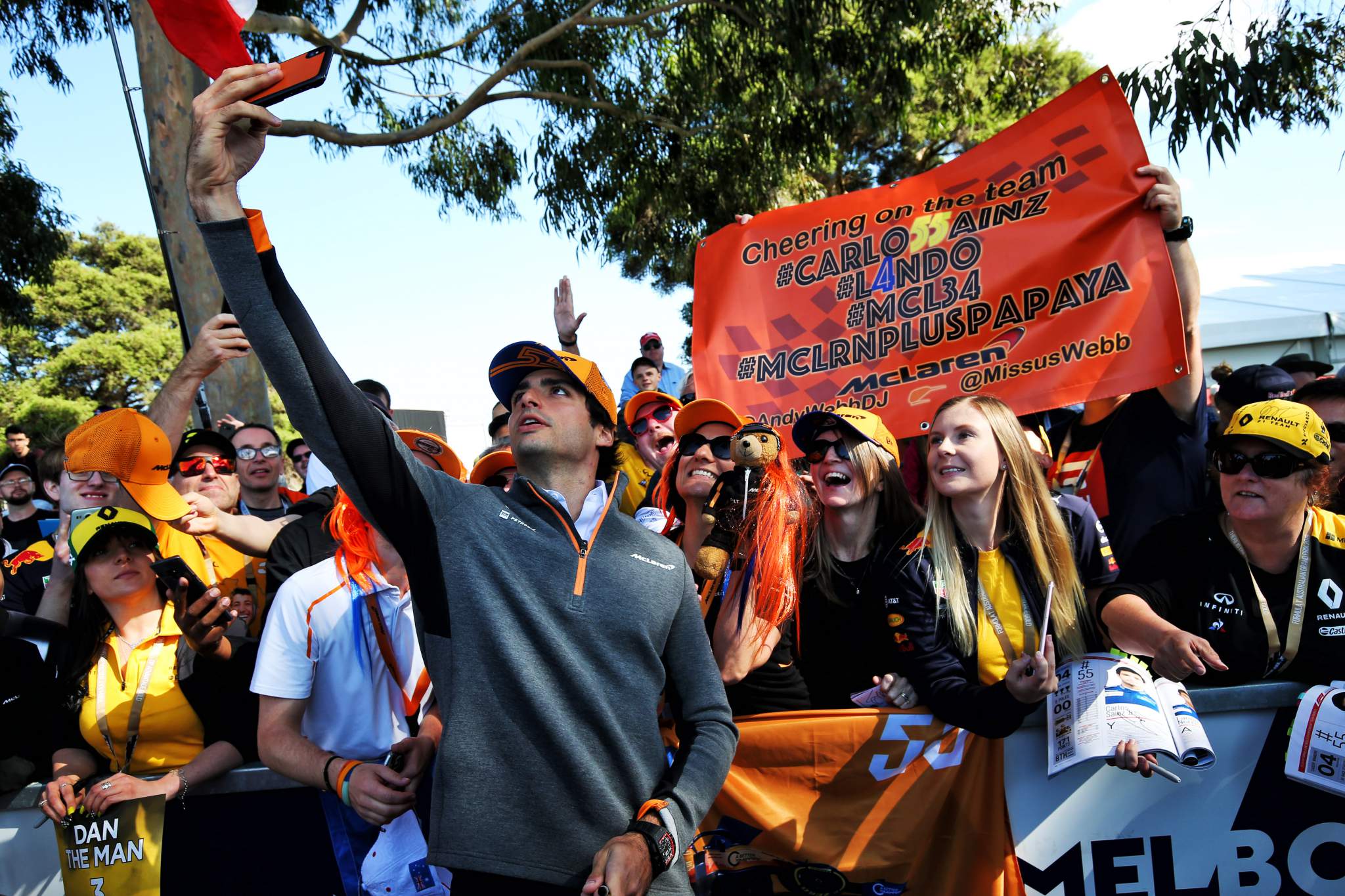 "It was just one of those human reactions. The moment I signed, went to that Abu Dhabi test at the end of '18, then to the factory, working on the simulator, the feeling with everyone there was just very good."
An intelligent and analytical man but with a very warm human front, he's one of those guys who seems to respond to good personal dynamics. A simpatico atmosphere brings out his best. Ferrari can provide that, but it's not a given.
Once this honeymoon is over and the real work starts, we'll get to see how the Ferrari-Sainz dynamic is really working. But his development at McLaren will surely stand him in good stead.
"Also at McLaren I made a couple of changes to my approach towards racing and towards myself which I felt gave me a bit more of an edge," he confirms.
"I started to be a bit more myself, feeling the support of the two-year contract and the support of Zak Brown, Andreas Seidl and Andrea Stella. They helped me be more myself, both in the media and towards the team.
"It gave me a bit more power, a bit of a confidence boost and I had a really strong two years. The intention is to not replicate that here but to develop it further and have a similar feeling, which I am already having."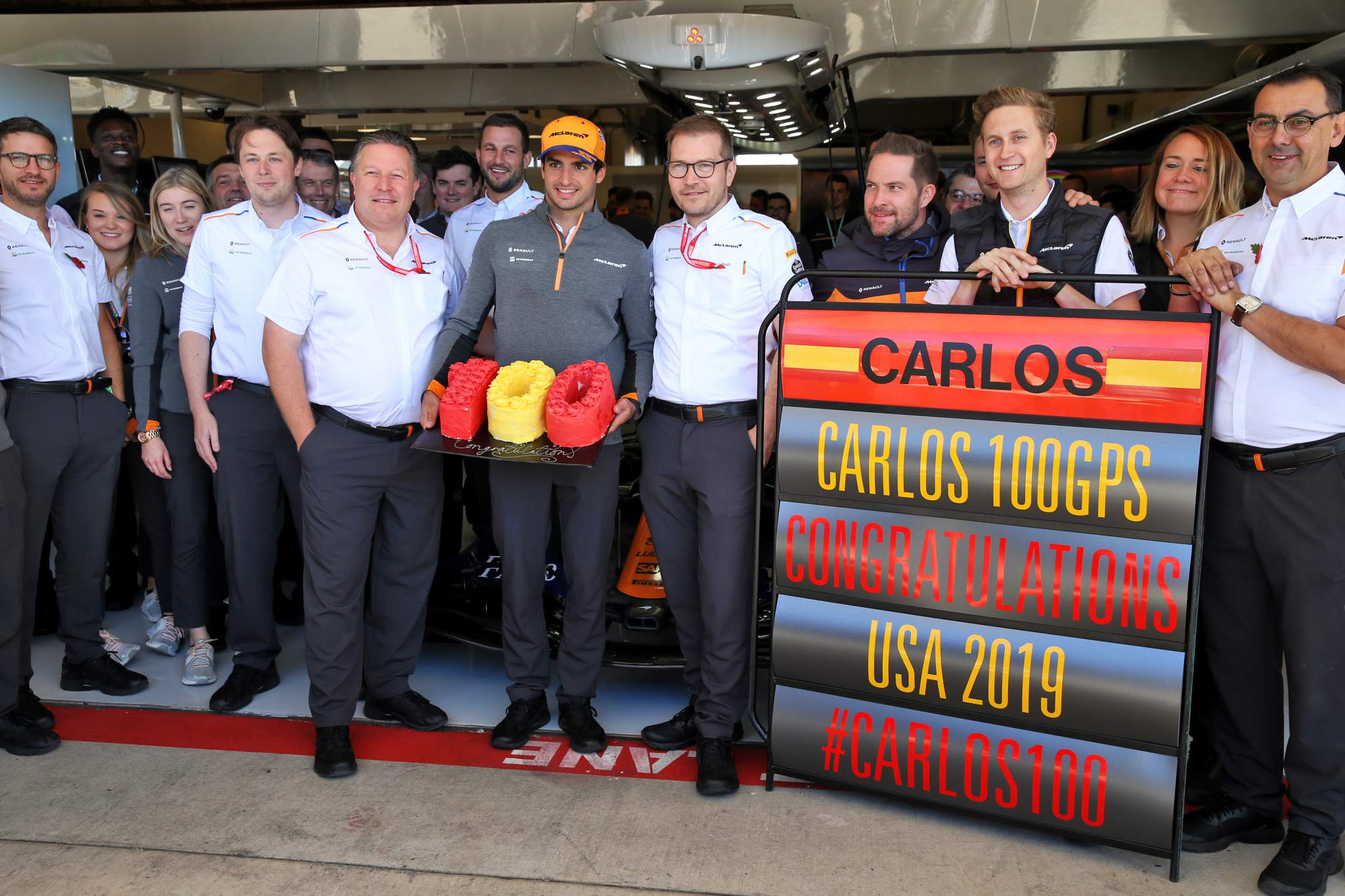 Sainz always ensured he kept a good relationship with Helmut Marko and Christian Horner at Red Bull even though there were obvious tensions as a result perhaps of a slight mismatch in their timetables.
By the end of 2017, Sainz felt he needed to be out of their system; he was too accomplished by then to be a junior but there didn't seem a place for him at the senior team. Yet he'd have been the obvious replacement there when Daniel Ricciardo made his surprise departure – ironically replacing Sainz at Renault – when Sainz was still under a Red Bull contract.
Instead Red Bull opted for Pierre Gasly and Sainz was able to find a place at McLaren to replace the departing Fernando Alonso.
"Red Bull helped make it possible that I went out on loan to Renault," he says, "and I knew then that I was probably breaking the ties. I took that decision knowingly.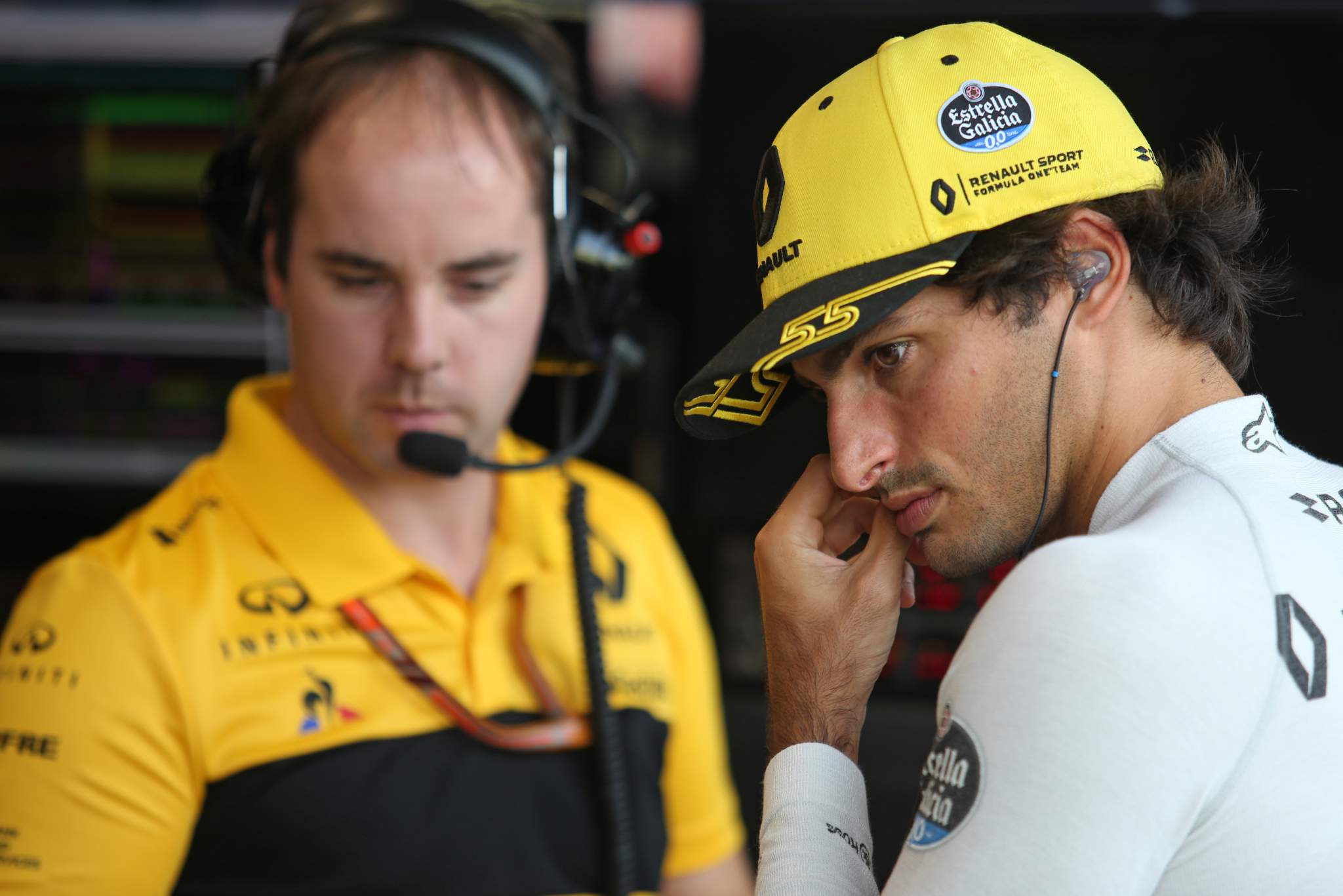 "So no, I wasn't very surprised when I wasn't recalled. In the long term it turned out to be the right decision for me and even though I will always be grateful to Red Bull, for my career [the move] turned out to be good and I think if you asked them they would agree."
He immediately looked more at home at McLaren than he ever had at either Toro Rosso or Renault, became a more rounded performer, someone who invariably turned in a top performance regardless of circumstance.
It was mainly the people, as recounted, the security he felt there and his own personal development. But it was also the car.
"The Renault had a lot of front end but not a lot of rear stability and it took me a while to adapt my driving to that," Sainz recalls.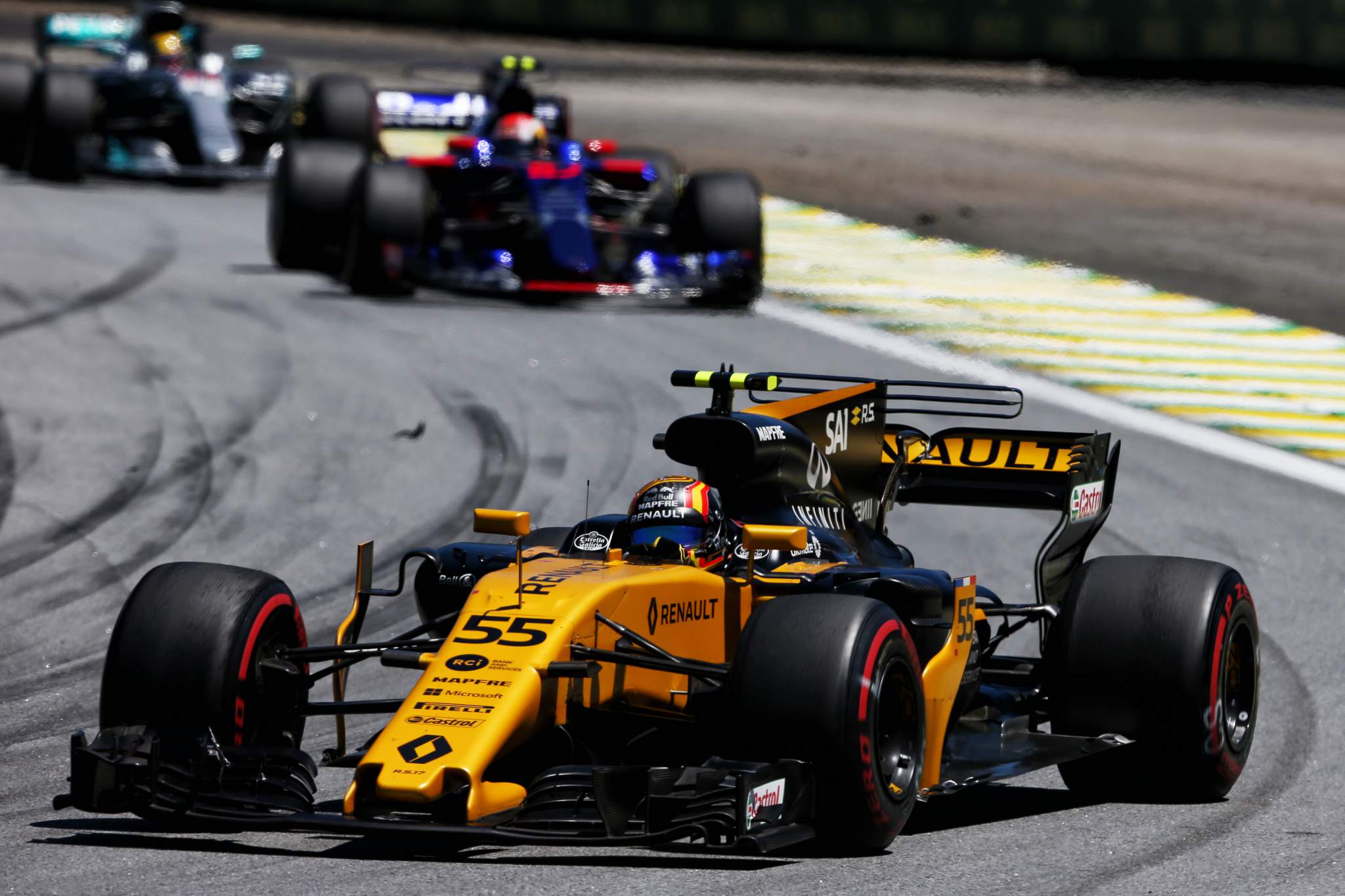 "Whereas the McLaren, as soon as I jumped in it I was comfortable and fast straight away. Pretty much all the drivers want good rear end stability, good front end and mid corner and good traction; we'd all like that.
"Then there are cars which have characteristics, strengths and weaknesses and within that there is a margin to make the car to your liking. But it's my objective to be as adaptable as possible and try to improve and be able to jump into any kind of car and be quick.
"I'm the first one to be critical when I do not adapt to a certain car balance or something.
"That margin to make the car better is why I spend so many hours in the simulator, in the factories, trying to have a good relationship with my engineer, try to make sure he understands – and the people at the factory – what I'm really chasing from an F1 car and what I believe makes a good F1 car and a good race car, not just a good qualifying car.
"That's where I put all my effort."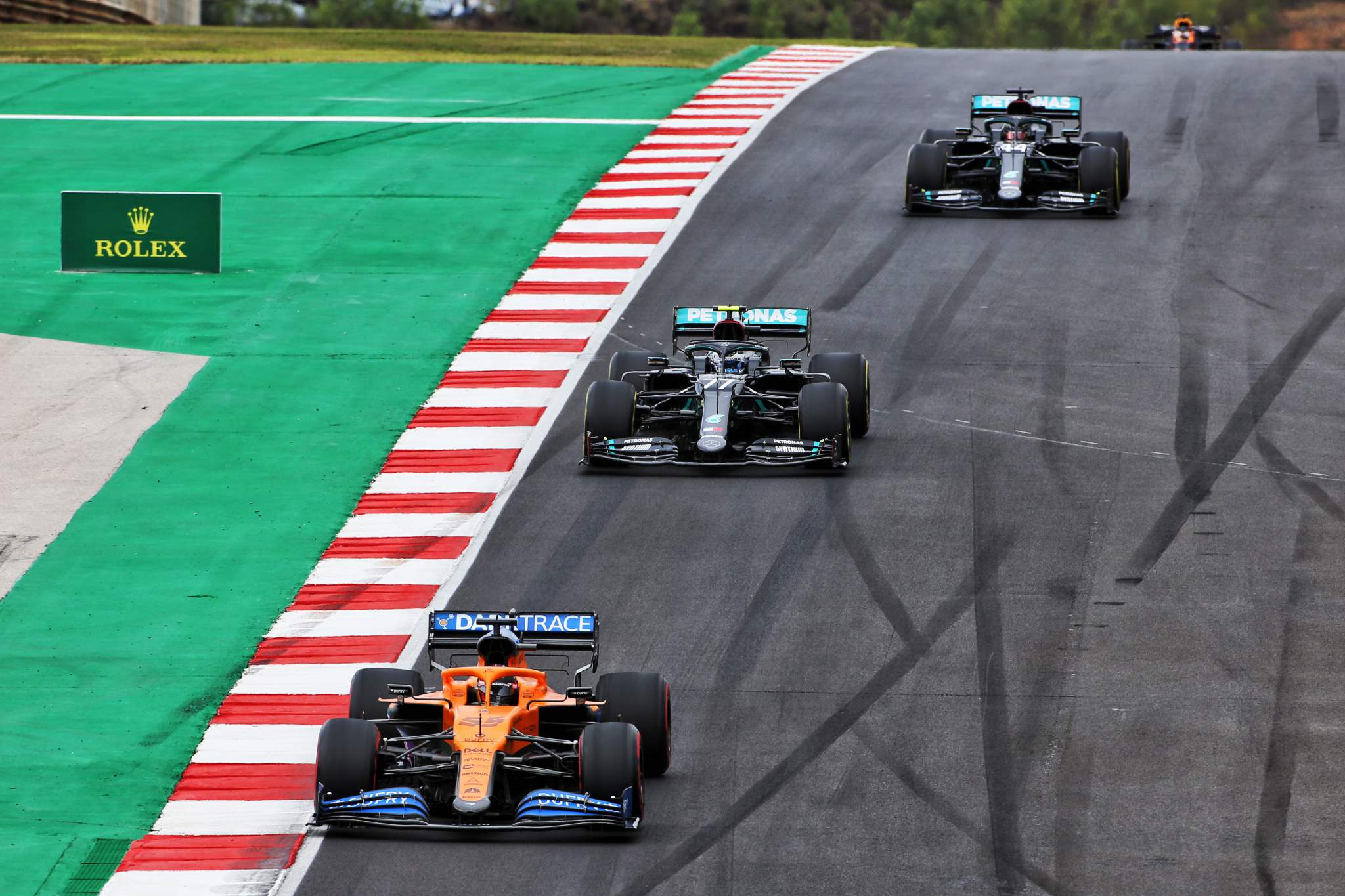 But when the rain falls and it becomes about improvisation, Sainz invariably stars. Whether it's just how he naturally feels the car or whether it's from the experience of driving special stages in a rally car with his father, he is one of F1's great wet weather drivers.
In the early laps of the damp, drizzly and low-grip Portimao race last year he passed both Mercedes and put a McLaren in the lead of a grand prix on merit for the first time in a long time.
"I passed Bottas and wasn't thinking I was in the lead but suddenly my proud engineer Tom Stallard came on the radio and said, 'You're P1 mate, keep pushing'," says Sainz.
CARLOS TAKES THE LEAD OF THE PORTUGUESE GP!

🙌🧡

— McLaren (@McLarenF1) October 25, 2020
"And my reaction was a bit sharp. Yes it made sense but… it was so tricky conditions with the rain and I needed no radio contact. But it felt really natural.
"I led at Monza for a lap but it was behind the safety car so it felt nothing special but taking the lead at Portimao I kind of felt I was doing something special because the conditions were really tough."
Asked why he's so at home in such conditions, Sainz replies "I don't know the exact reasons. But ever since karting I've been quick on slicks on a damp track. That's something that was always inside me and also something that my dad made me practice.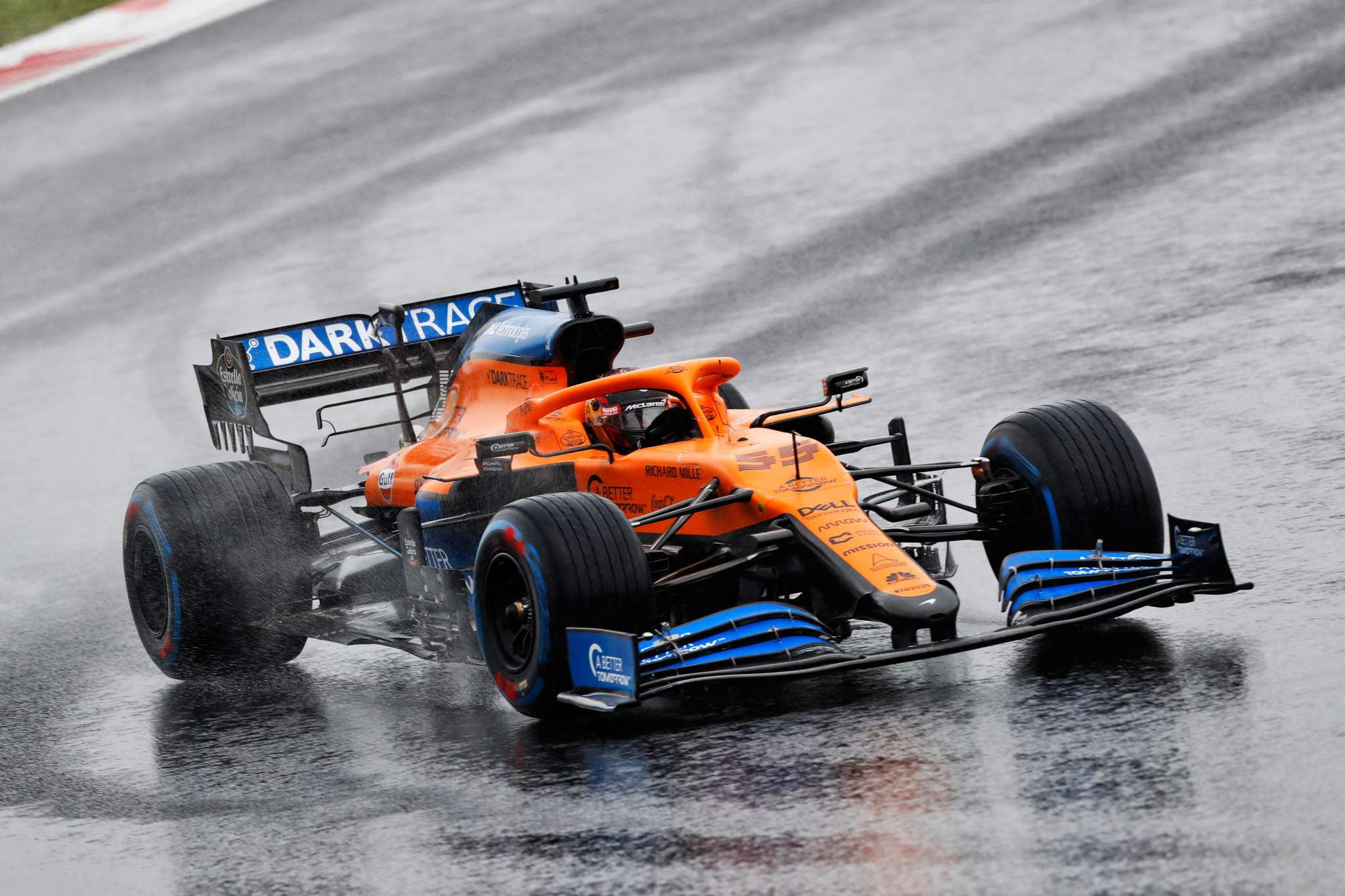 "Whenever it was raining it was typical for the kids in karting to go and hide in the tent and not go out on track, especially when it was greasy, not one thing or the other.
"My dad was always telling me, 'Look, the great drivers in F1 have always been quick in these conditions', like Senna, Schumacher, Alonso.
"Gilles Villeneuve was a driver he admired a lot.
"These drivers didn't struggle in these conditions. He kind of forced me to always be on track in such conditions. So into single-seaters too, every time it was raining I'd always had very good results.
"I love these conditions, a bit more experimenting, a lot more intuitive. It comes down to improvisation of the driver which makes it more fun for me."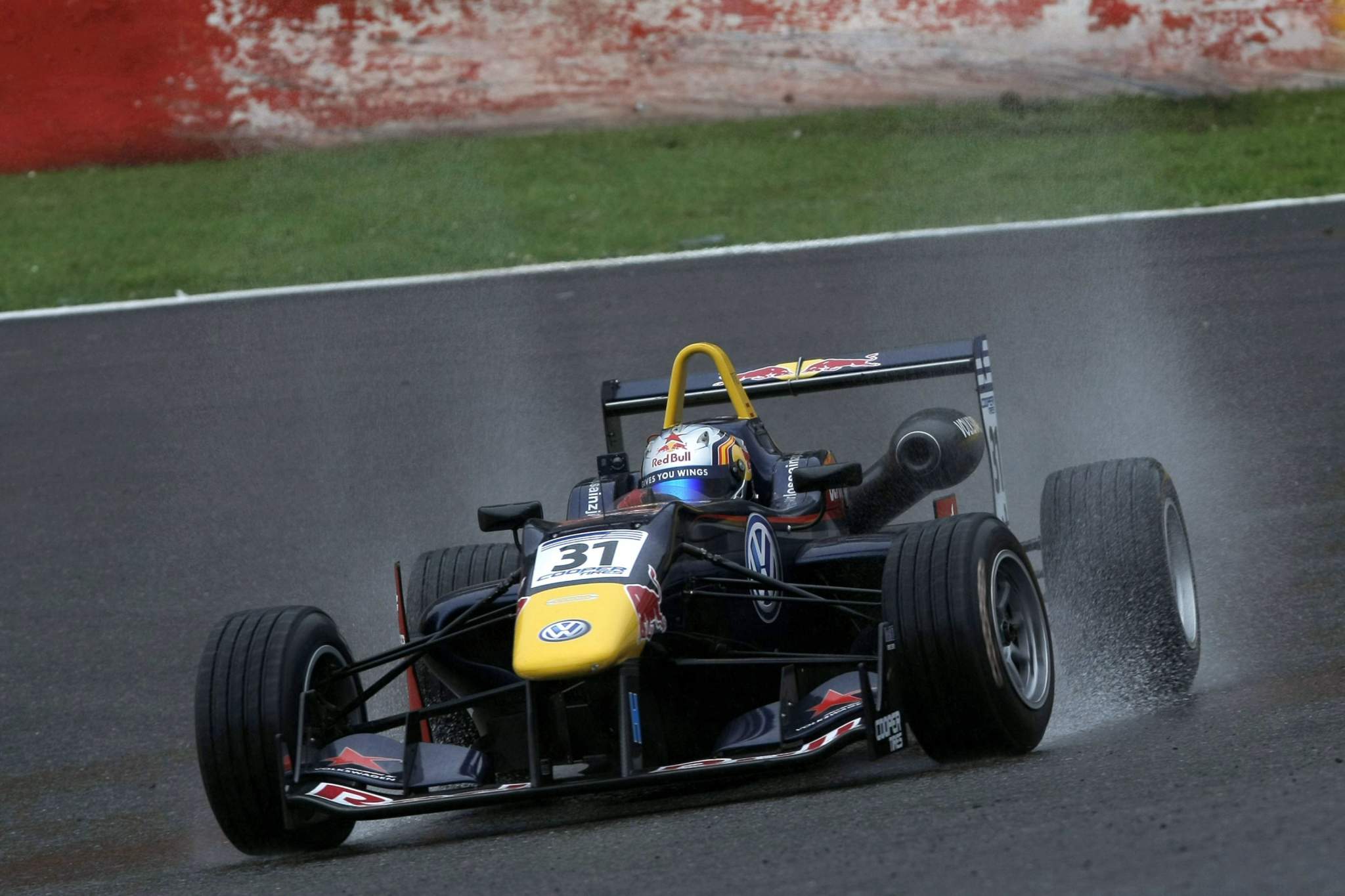 But in between the rain showers there's a whole new (and much bigger) team to learn, a very different car – and a stunningly fast team mate to be measured against.
"It's all still so new," he emphasises. "I haven't even had time yet to go through every single area or department of the whole team just because it's so big. Now we have the budget cap coming in it's going to come down a bit, but it's still been super impressive. I still need time to get to know everyone and all the different departments.
"I think the most positive thing about testing was everything we were expected from the windtunnel and dyno was more or less was there.
"What we don't know is where the others are. What we brought to the track is what we were expecting to have and that gives us a bit of tranquillity and confidence to know that our development tools are working correctly.
"If the others have also done a good step in the right direction and have become quicker than last year or not lost much downforce and gained power, then it will just make our step look smaller than what it is.
"But I've seen the work done over the winter in this team, I've seen the numbers and I'm quite positive about them. But what I don't know is where the others are at – McLaren, AlphaTauri, Alpine. I have no clue where Aston Martin is at. But I'm happy with what we saw in testing."
So, what would be a good weekend here in Bahrain?
He answers: "I don't know. I don't want to predict.
"With this midfield battle you could be seven to eight tenths from pole which would be a good step compared to last year, but that might only put you 12th on the grid.
"Is that good? Is that bad? The car has developed and improved but you're still 12th on the grid. Is that better than if you are 1.3s off but P6 on the grid?
"P5-P6 feels great but over one second to pole is too much. Impossible to predict. I prefer just to go with an open mind, see what happens."
He's as curious to know as we all are and not just about where Ferrari stacks up. He's intrigued by Charles Leclerc.
"I know I've been up against guys like Max, Nico, Lando – who is super-fast, for me one of the fastest guys I've come across – and I know what I'm capable of against them," Sainz declares.
"But my respect for Charles is enormous, especially after what he managed to do with this Ferrari last year.
"That was impressive to all of us, not just you guys in the media, but for the drivers too. We knew he was doing something special on Saturday.
"I know I'm up against one of the fastest, if not the fastest, guys in qualifying so it motivates me. I'm curious to see how I stack up against him, how can I also improve myself, what can I learn from him, to see why he is that good with the Ferrari at maximising the lap.
"Until I'm up against him I will not know why he's that good. So I'm keen to learn."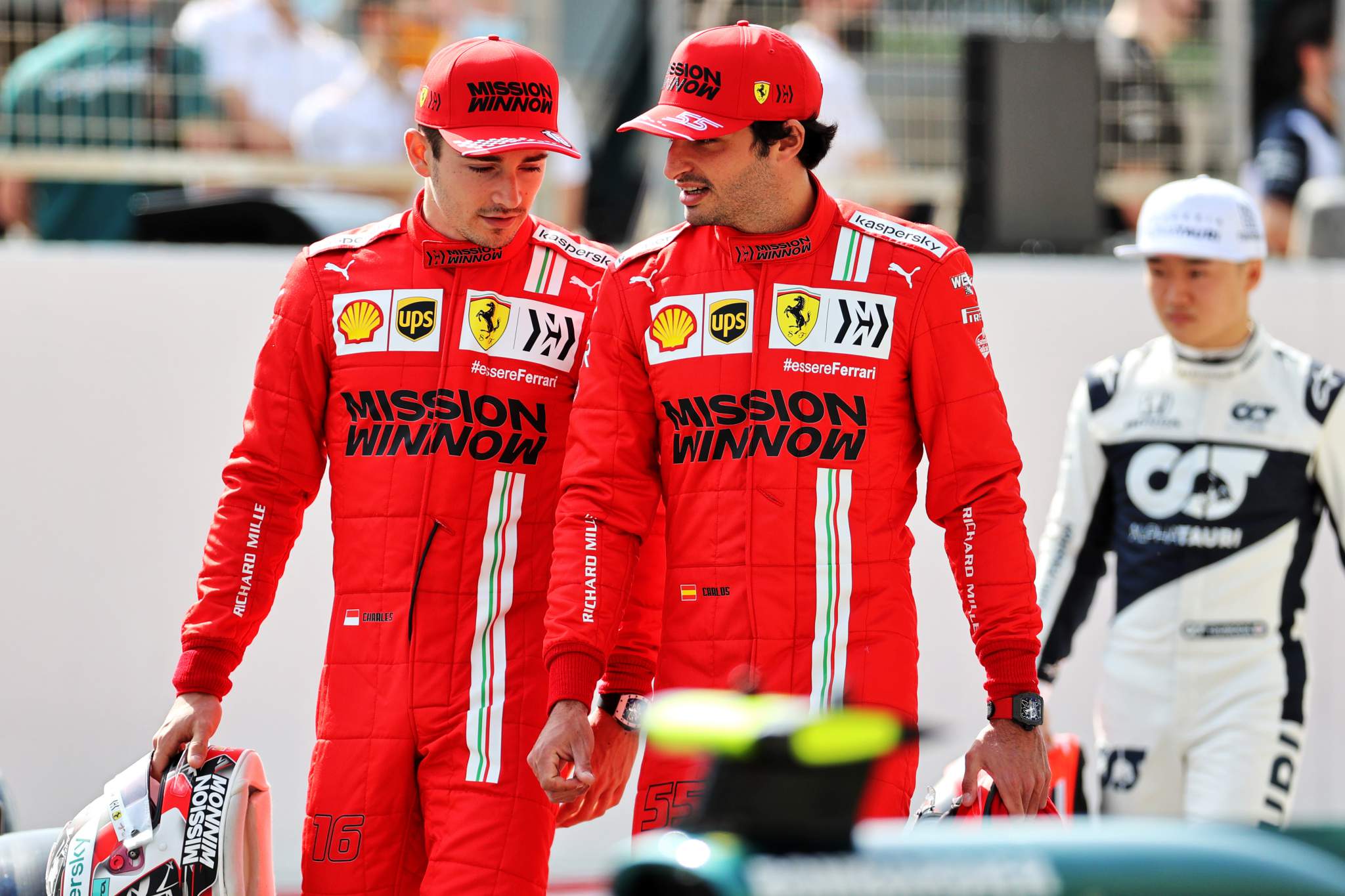 Sainz's a guy that will never stop learning and he's smart enough and emotionally intelligent enough to understand exactly how he can serve the team's needs while still finding a way to compete with the stunning speed of Leclerc.
Just give him a little bit of time.
How long before he can expect to turn up at every race expecting to fight for the win?
"As soon as possible," he says. "But how quick is that, I'm not sure. I think 2022 will be a good indicator of that.
"I really hope '22 gives the opportunity to teams like Ferrari, McLaren, Alpine and Aston Martin to really close that gap to the top, to reset a little the modern F1 trends and everyone to start from scratch a bit.
"Will that happen in '22? I have no idea but I think it's a great opportunity for us and we need to maximise it."
This chapter of Sainz's career is surely going to be the best of all. The first page begins this weekend in Bahrain.