Nico Hulkenberg will have a Formula 1 reunion of sorts in the Virtual Grand Prix Series opener, which includes golfer Ian Poulter and singer Liam Payne among its celebrity competitors.
Although Hulkenberg never drove in the team's Racing Point era he was a long-time driver for Force India, which the Silverstone-based squad operated as until mid-2018.
The German, who has lost his place on the grid because Renault signed Esteban Ocon for 2020 instead, will 'return' to grand prix competition for the first round of F1's replacement online-racing series on Sunday.
His team-mate at Racing Point will be YouTuber Jimmy Broadbent, a popular competitor in both editions The Race's All-Star Esports Battle.
F1's Virtual Grand Prix competition, launched to replace the real-world events cancelled or postponed by the coronavirus pandemic, uses the championship's official video game on a computer platform and will start with an 28-lap Sakhir race at 8pm GMT today (Sunday).
The entry list has been revealed ahead of the event, and F1's promise that current drivers will line up on the grid will be fulfilled by McLaren's Lando Norris and Williams rookie Nicholas Latifi.
Norris will be partnered by British Touring Car racer Nic Hamilton, brother of six-time F1 world champion and ex-McLaren driver Lewis, while Latifi's team-mate will be ex-One Direction band member-turned-solo artist Payne.
Nine of the team teams are 'entered' under their usual guises although Ferrari's junior duo of Robert Schwartzman and Dino Beganovic are named under the FDA Hublot Esports Team banner.
Mercedes has picked its F1 reserve and Formula E driver Stoffel Vandoorne and development driver Esteban Gutierrez, while golfing ace Poulter partners Formula 2 driver Guanyu Zhou at Renault.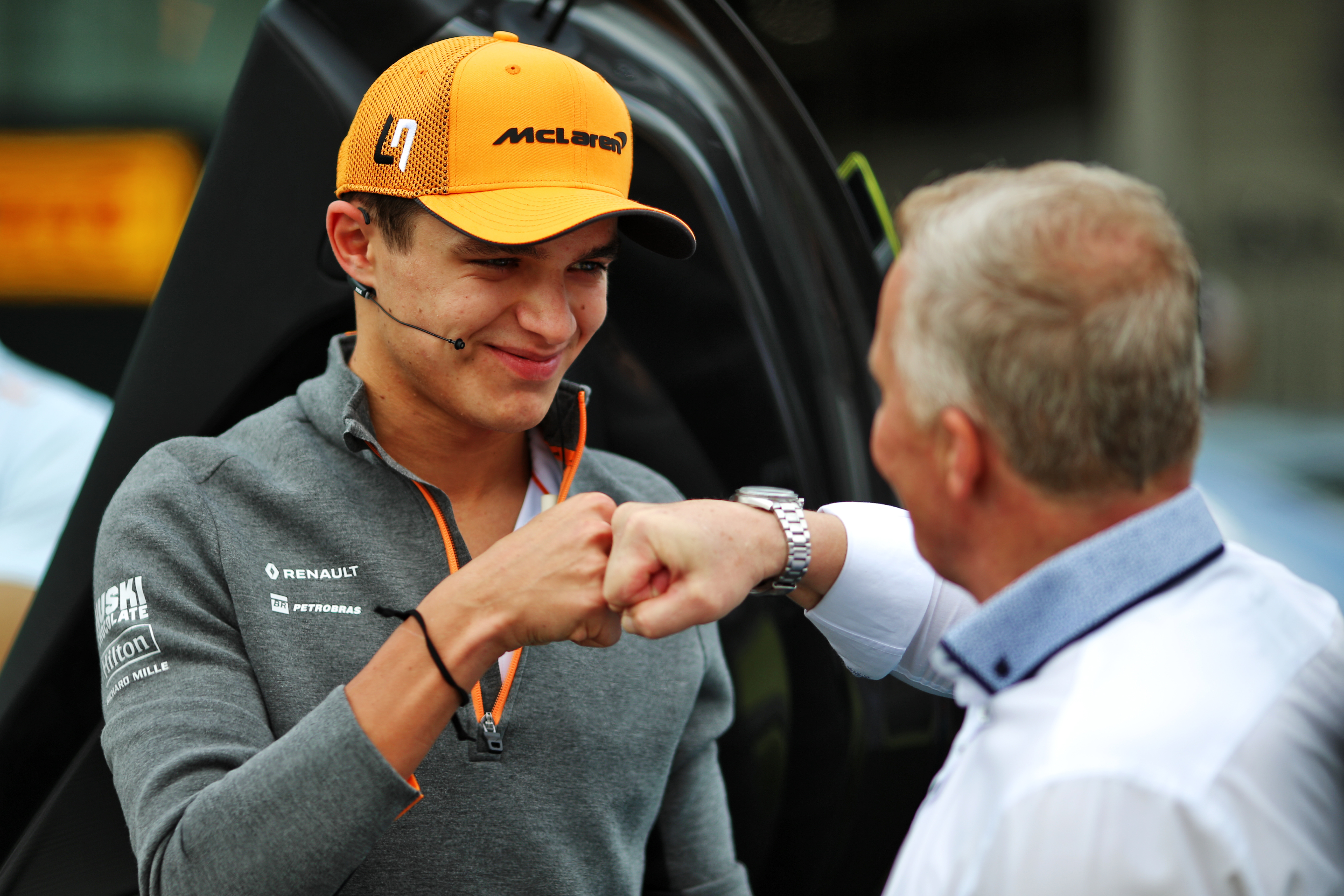 Ex-F1 drivers and Sky Sports pundits Anthony Davidson and Johnny Herbert will line up for Haas and Alfa Romeo.
They will be partnered by YouTubers 'Cyanide' and 'Redeye'.
As revealed earlier this week, Olympic legend Sir Chris Hoy and Philipp Eng are racing for Red Bull.
AlphaTauri is the only team with no real-world car-racing driver in its line-up, but does have motorcycle rider Luca Salvadori alongside Esports broadcaster 'Sadokist'.
No world championship points will be offered for the event, which means F1 returnees Hulkenberg, Vandoorne, Gutierrez, Davidson and Herbert cannot add to their respective career tallies.
The likes of Payne and Poulter will not add to the 342-strong list of drivers to have finished in the points.
F1's virtual series will be extended beyond May if the pandemic results in further cancellations or postponements.