Another driver market merry-go-round at full spin, another half-chance of moving to a big team, another instance of being spurned.
No, this isn't about Daniel Ricciardo. It's about someone out of Formula 1 altogether.
It's easy to sympathise with Ricciardo for being deemed too good on two separate occasions by Ferrari. He'd basically be too much of a threat to its established number one – that was Sebastian Vettel when Ferrari overlooked him for 2019, and Charles Leclerc when Ferrari decided its future was Vettel-less beyond 2020.
But at least Ricciardo's on the grid. And let's not forget this is fundamentally a situation of his own making, given he chose to leave Red Bull back in 2018.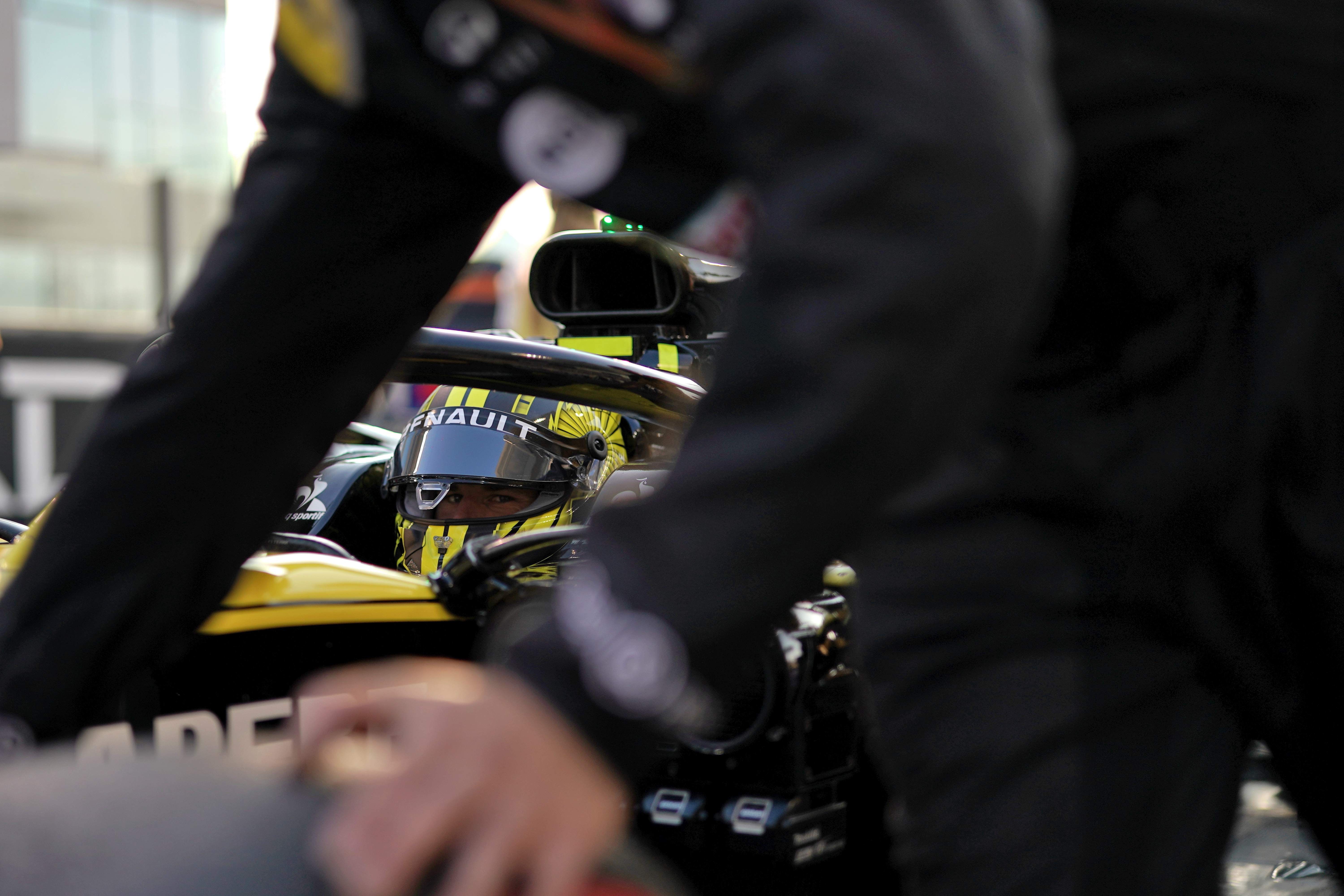 The perfect Ferrari driver who has missed the cut yet again isn't the smiling Aussie. It's his former Renault team-mate Nico Hulkenberg.
We need to start with the caveat that the driver market shake-up triggered by Ferrari could yet end with Hulkenberg returning to Renault. We don't know. Hulkenberg's keen on a comeback and Renault might not have a better option – and that includes trying to tempt two-time world champion Fernando Alonso to rejoin the F1 grid.
However, for now let's focus on Ferrari. Because this is the second time in less than a year that Ferrari could, and arguably should, have signed Hulkenberg. And it's the third time in his career.
The first was back in 2013 when he was a contender to replace Felipe Massa for the following year.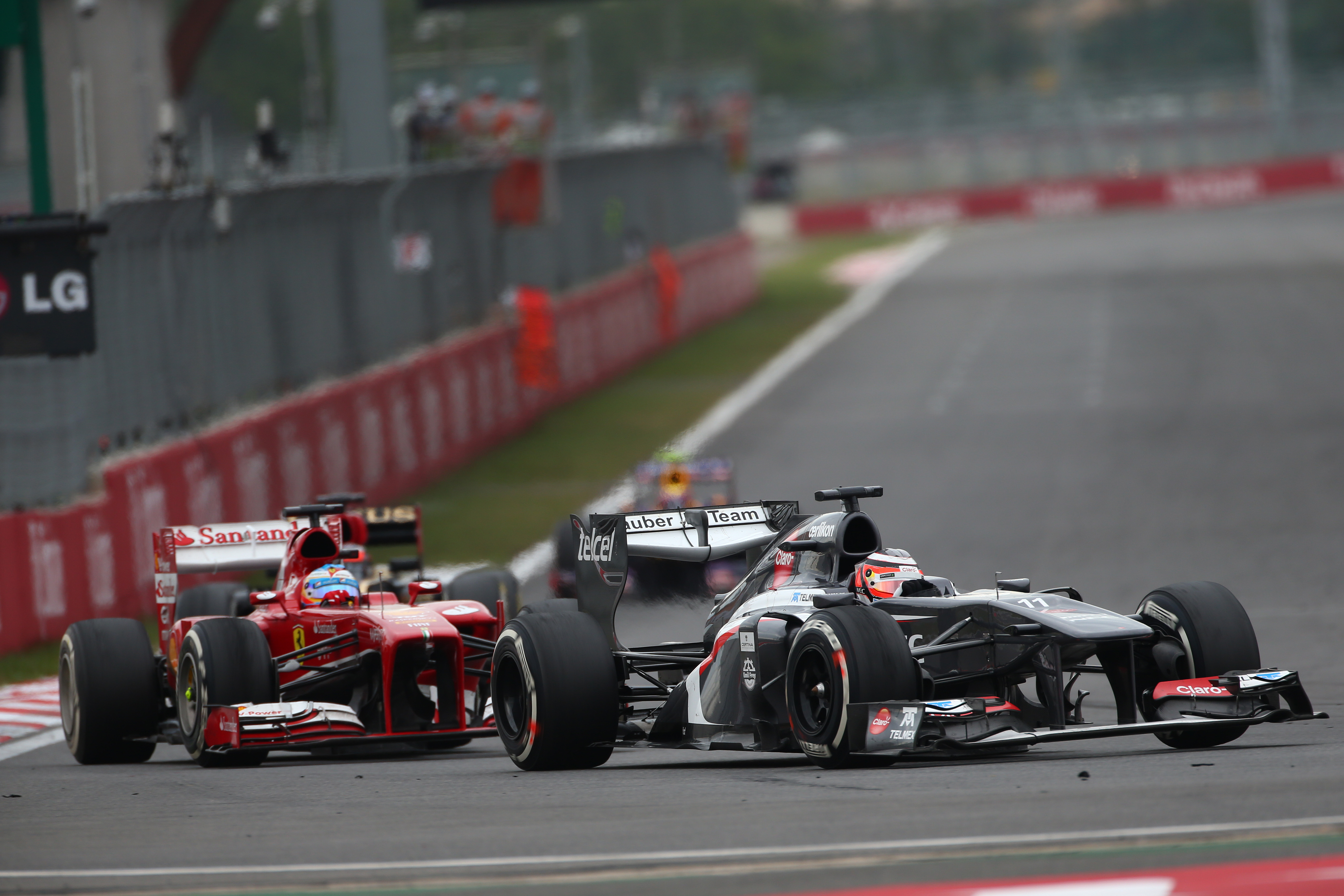 "There were definitely some talks and I think there was a realistic opportunity for quite a decent period of time," Hulkenberg reflected last year.
"But then unfortunately in the end it did fall through."
Ferrari re-signed Kimi Raikkonen to partner Fernando Alonso instead.
Even if Ferrari never had any intention to put Hulkenberg in its senior team or at Alfa, it could still have found great use for him
Last year was different. The opportunity Ferrari could have taken advantage of was to sign Hulkenberg not necessarily for its own team, but to adopt him into the family and have him on hand as a very capable reserve.
It was no secret that Hulkenberg was in contention for an Alfa Romeo F1 seat following the news he was being shoved out of Renault to make room for Esteban Ocon.
However, Ferrari has ownership of the seat in question. Its protege Antonio Giovinazzi was the incumbent at the time and remains there in 2020. Unfortunately Hulkenberg didn't fit the bill.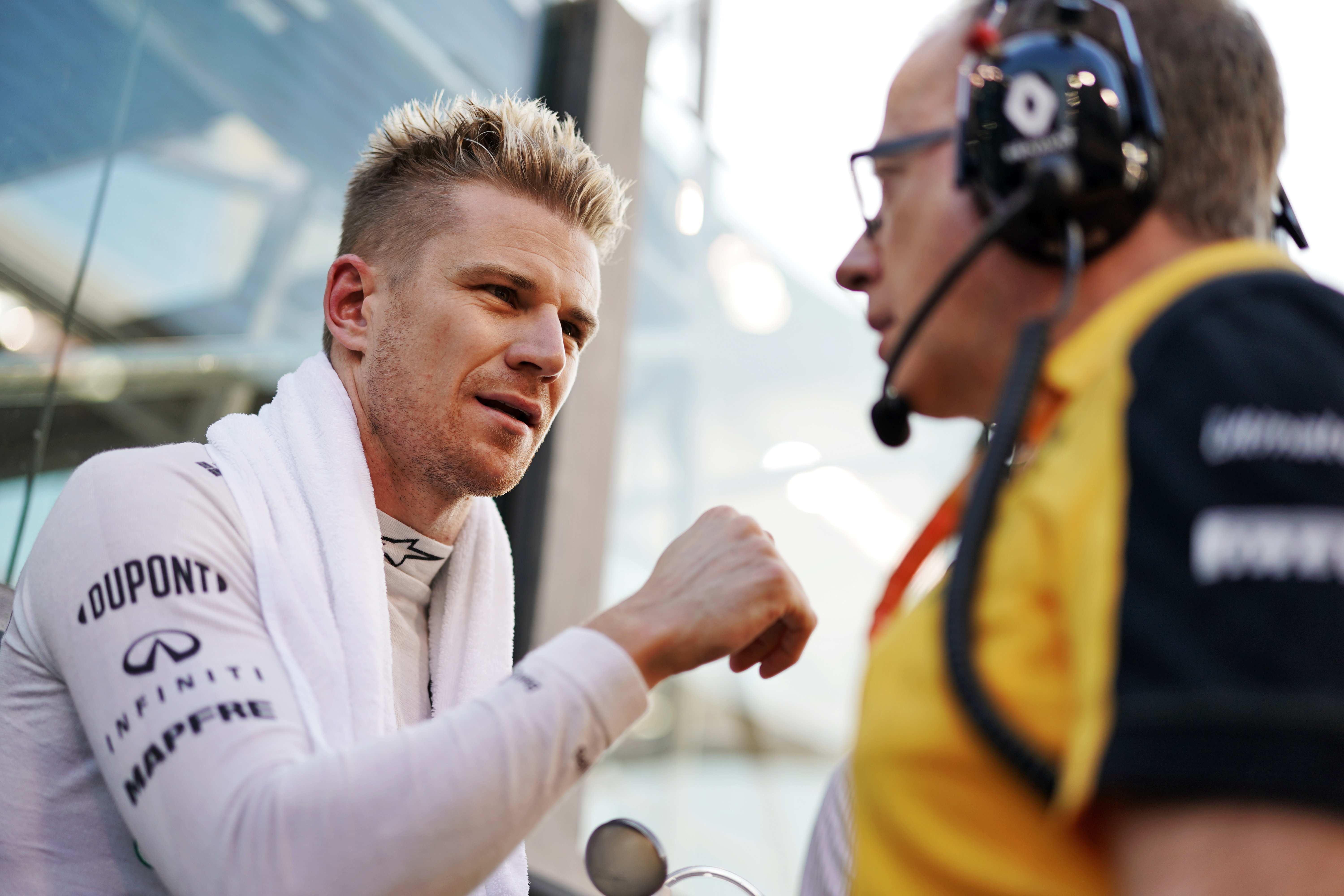 This was a major missed opportunity for Ferrari because it would have given the team a raft of options.
Hulkenberg would have strengthened the Alfa line-up as he is unquestionably an upgrade on the fast but inconsistent Giovinazzi. He would have been part of the Scuderia's extended family and an excellent alternative should either Leclerc or Vettel be unavailable.
That includes being front of the queue when Vettel was been ushered towards the exit.
But even if Ferrari never had any intention to put Hulkenberg in its senior team or at Alfa, it could still have found great use for him, employing him as a simulator and development driver, handing him on-track experience in testing where necessary and enjoying the luxury of a reserve driver who provided an accomplished, experience presence.
Yet none of that appealed. And so it was again when Vettel's future within the team transitioned to 'he doesn't have one', and Ferrari quickly identified Sainz as the priority replacement, despite also holding preliminary discussions with Ricciardo.
In a nutshell, Ferrari's picked a driver who couldn't beat Hulkenberg at Renault, having also considered a driver who didn't beat Hulkenberg by much at Renault.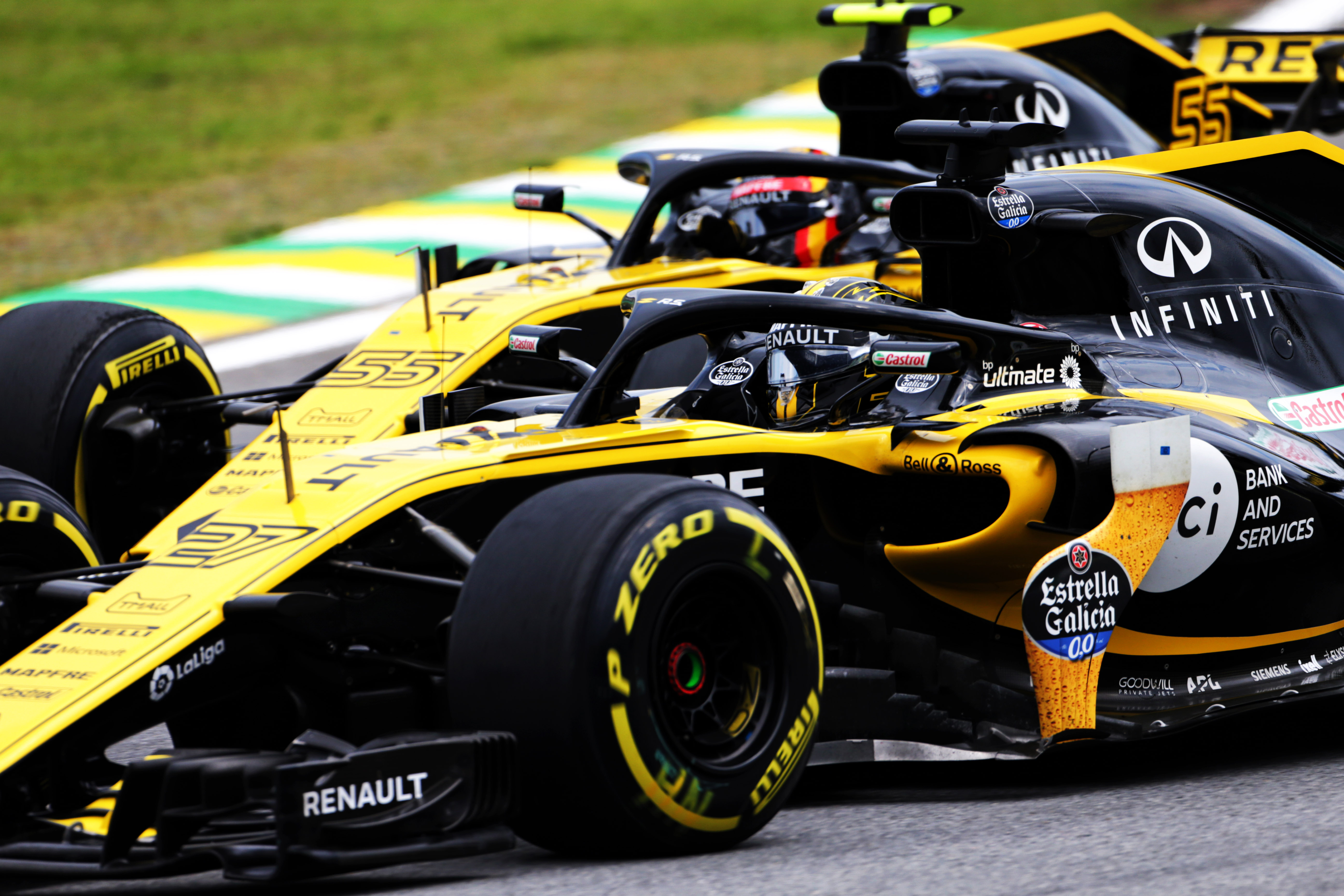 That's a flippant way of looking at things. Sainz is younger and was stepping into Hulkenberg's team, so their fight wasn't an entirely fair one and the Spaniard is a better long-term prospect. Ricciardo took a while to establish an edge at Renault but once he did the ex-Red Bull driver maintained a small but consistent advantage over Hulkenberg.
But these are small margins and it shows that Hulkenberg was hardly a ridiculous candidate to consider. Only it seems like he's never seriously in the discussion.
Hulkenberg's such a good driver. He's fast, he's experienced, he's tenacious. It's outlandish that he holds the record for most starts without a podium.
Lesser drivers have achieved so much more – not necessarily as a fluke, but at least they were given the opportunity. That's something that never quite seems in Hulkenberg's grasp.
Even if it was only for a brief moment the prospect of him being drafted in by Ferrari felt like a potential Cinderella story. That's not to be, but there might be a silver lining for him yet.
It's clear that Hulkenberg sees unfinished business for himself in F1 and he's keeping his ear to the ground and mind and body focused on a return, if it's possible.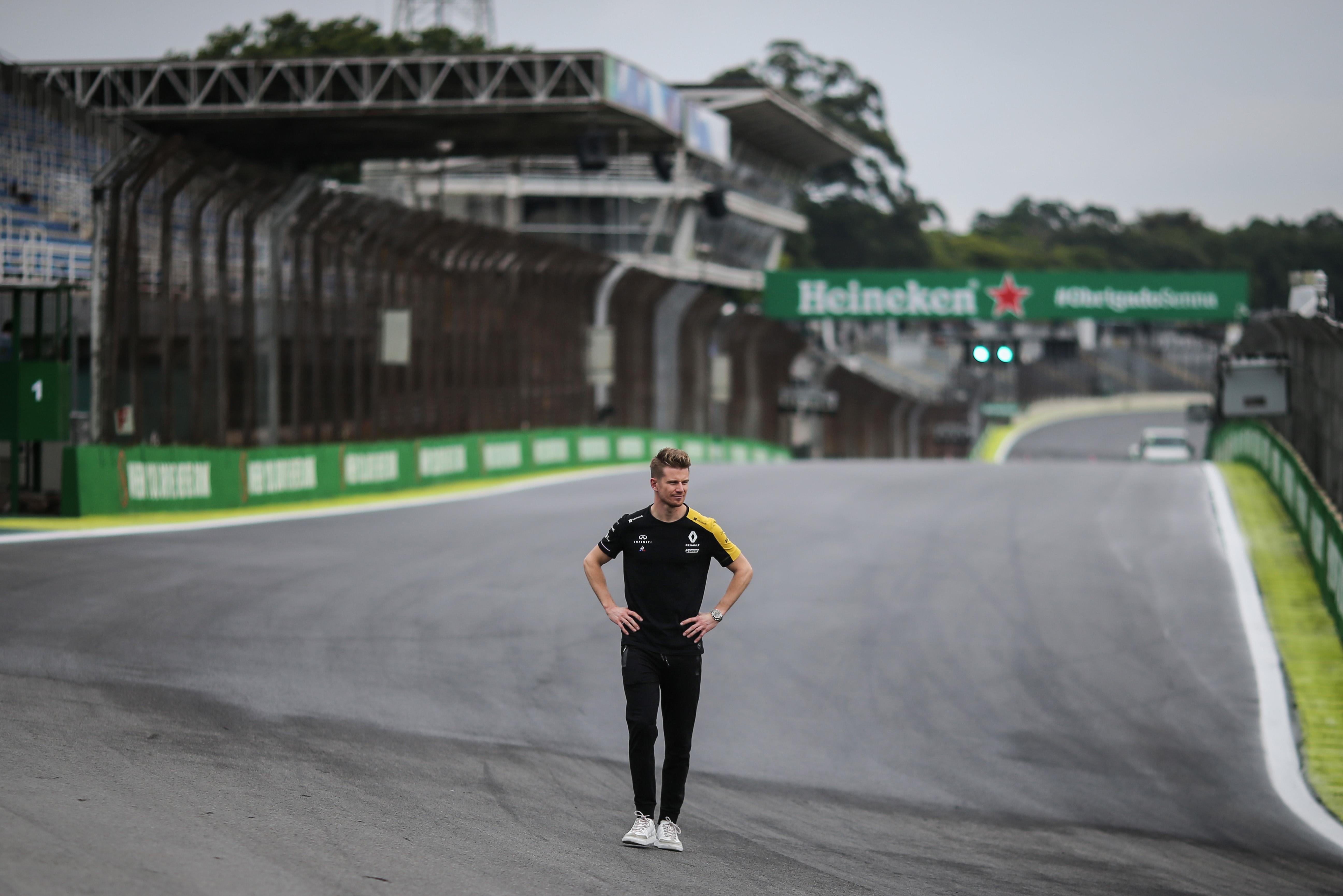 It just might be at Renault. Until the team or Hulkenberg rules that prospect out, he has got to be considered one of the most viable candidates, if not the number one choice.
McLaren boss Zak Brown reckons Alonso is a "no-brainer" and maybe he is commercially. Potentially on-track, too: a motivated, on-form Alonso is capable of other-worldly performances.
But a disengaged, out-of-F1-for-two-years Alonso? That is not necessarily an upgrade on Hulkenberg.
The same goes for Vettel, another out-of-work champion who might view Renault as the only plausible option to stay in F1.
Championing Hulkenberg over those two greats is not to insult them. It's to lift Hulkenberg to a level that better reflects his ability.
Ferrari never gave him the opportunity he probably deserved, but Renault actively took his career from his hands. Hulkenberg was central to Renault's rise in 2017 and 2018, and his reward was to be cast aside when it suited the team – ousted to make room for Ocon.
If he doesn't hold a grudge and wants a reunion, Renault should take advantage of it.
There are many ways the beleaguered French team would love to emulate Ferrari. Spurning Hulkenberg again should not be one of them.