In a recent interview aired by the Mercedes Formula 1 team, its tech chief James Allision praised reigning champion Lewis Hamilton for, among other things, what he felt was a hitherto unseen avoidance of racing's 'dark arts'.
"I think amongst multiple world champions, it is also unprecedented to have to have all that success without anything that has even the sort of hint of a shadow of poor sportsmanship hanging over it," Allison said.
But while the typical image of an F1 legend is imbued with a certain ruthlessness and the occasional overstepping of boundaries, that hasn't always been the case.
There's a distinction to be made between drivers of the 'lethal ages' and modern F1, eras that for the purposes of this comparison can be roughly bisected by the introduction of carbon fibre chassis in the 1980s.
Before then, to race using the car as a weapon against your adversary was to invite carnage – not only to the other guy but also to yourself. So there was an unwritten survival code in the F1 of the first few decades of the championship and physical intimidation and dirty tricks played no part.
There was an exception to this among the world champions and his name was Giuseppe Farina, about whom Sir Stirling Moss said: "He could play very dirty." Twice in pre-war racing Farina was involved in uncompromising moves – with Laszlo Hartmann and Marcel Lehoux – in which the other driver was killed.
But Farina was the exception to the rule of the times – certainly among the champions. For someone like Juan Manuel Fangio to pull a questionable move on track would have been plain unthinkable.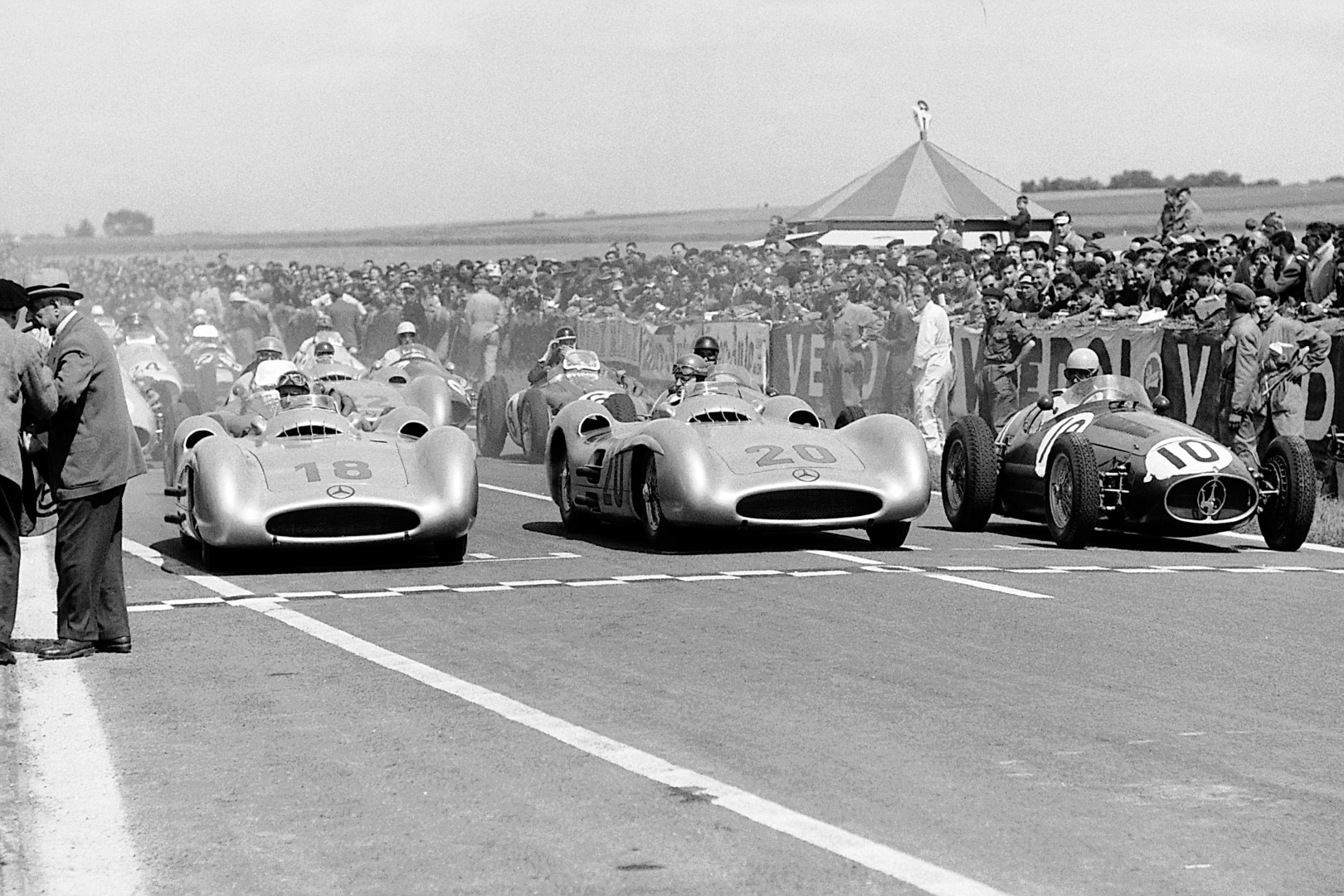 Jack Brabham was noted as an unusually aggressive adversary in the late 50s/early 60s – but not to the extent of explicitly crashing the other guy out. "He'd think nothing of hooking a wheel on the grass so as to shower you with stones if you were getting too close," recalled Moss. "But I wouldn't call that dirty so much as just tough."
Alan Jones settled the 1980 title by wedging Nelson Piquet between himself and the wall
Jim Clark, Jackie Stewart, Graham Hill, John Surtees, Denny Hulme all had blemish-free records among the other 1960s champions, as did Emerson Fittipaldi and Niki Lauda into the '70s. They were racing in lethally dangerous times and there was a code of honour.
Keke Rosberg recalled that on his first appearance in F1 in 1978 he was greeted warmly by Mario Andretti who welcomed him to the fold, but with the parting shot, "we race a little differently in F1," and that Rosberg understood exactly what he meant by that, the distinction between the sometimes desperate antics in junior racing and the more restrained style in the much more serious F1 cars.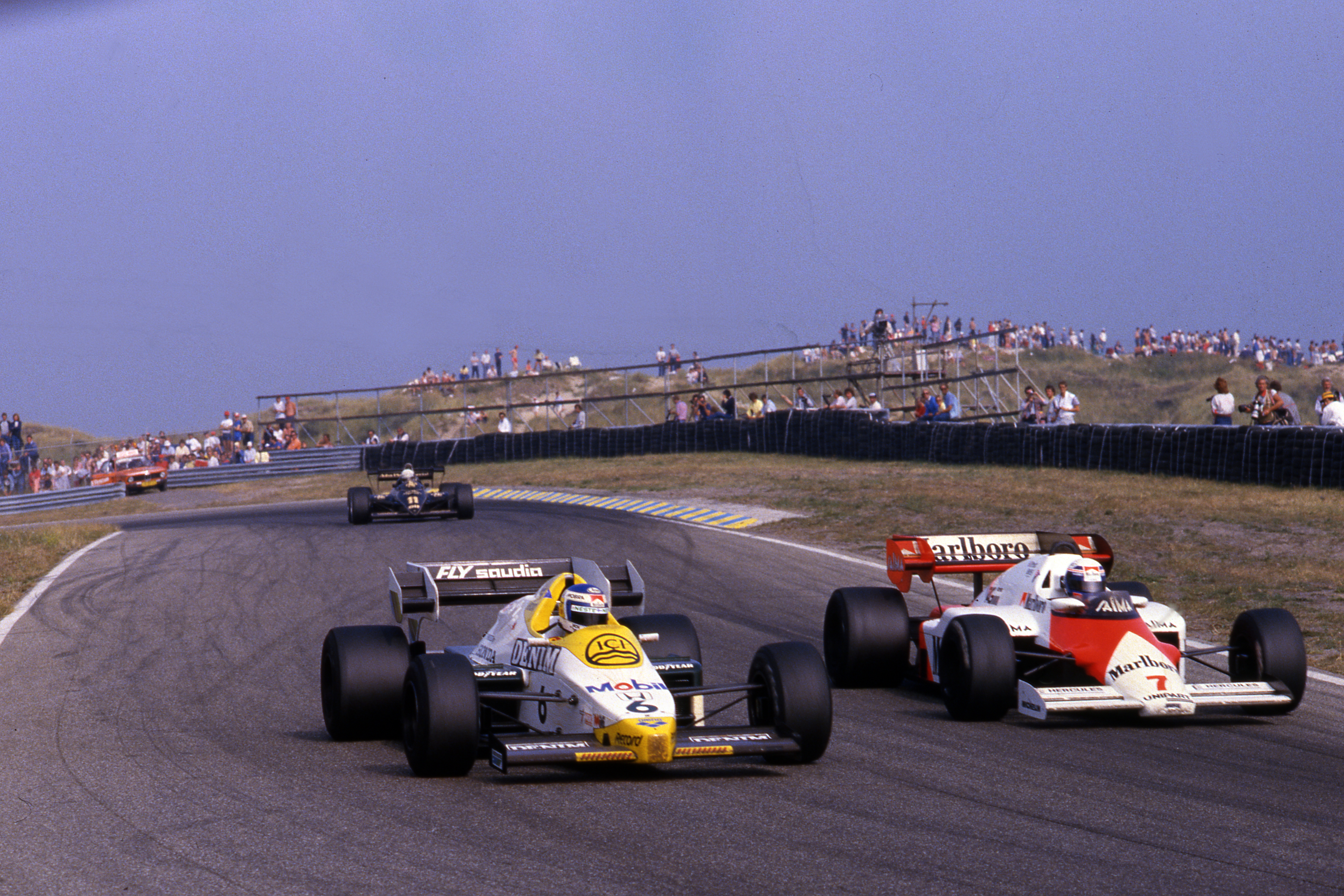 There have always been hard racers – and Andretti was certainly among them – not prepared to give any quarter. He and James Hunt infamously collided at Zandvoort's Tarzan corner in 1977 as Andretti tried to overtake around the outside. They had angry words afterwards, but these were just racing incidents, not premeditated fouls.
The circuits began to get safer through the '70s, largely thanks to the efforts of Stewart and the Grand Prix Drivers' Association. It was no longer acceptable to be racing between trees and lamp-posts, while metal barriers became more widespread, catch fences and, subsequently, gravel traps began to appear. The advances in car safety were smaller at first, but steady. Dry break fuel lines were an unheralded but crucial advance and made post-impact fires largely a thing of the past.
The first signs that drivers were beginning to use the increased safety margins provided by the tracks and cars began to become apparent in the early 1980s. Alan Jones would notoriously not even acknowledge another car was there unless it was fully alongside him. He settled the 1980 title by wedging Nelson Piquet between himself and the wall seconds after the start of the Canadian Grand Prix.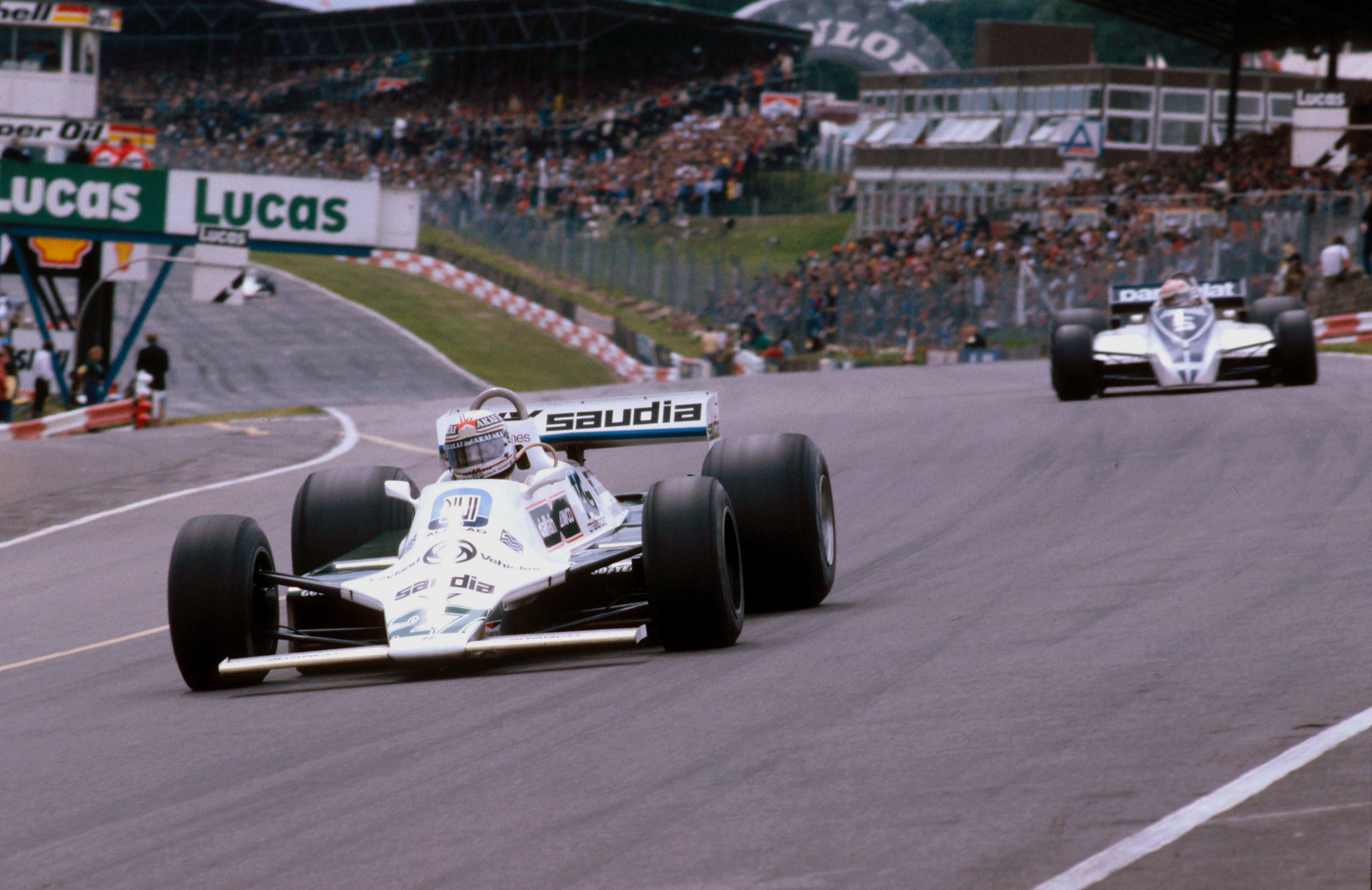 It wasn't only Jones. Several others of the time began to use intimidation of possible contact as a tool in their racecraft box. The widespread 1980s introduction of carbon fibre cars, vastly safer in an impact than the aluminium chassis up to that time, played into this process. Ayrton Senna became infamous for his willingness to cross the line if he felt the competitive circumstances demanded it.
A small brake test helped secure Alonso the position – and laid a marker down for Schumacher
Even before his famous squeezing of Alain Prost towards the Estoril pitwall in 1989 or his title-clinching premeditated accident with his arch-rival at the first corner of Suzuka 1990, Senna had already built a reputation for ruthless and deliberate fouls in extreme moments. Nigel Mansell even had him by the throat up against a garage wall at Spa after one such occasion.
Such was Senna's combination of charisma and stunning talent that he was emulated in his willingness to foul by the next generation. Michael Schumacher became the most high-profile of them. His brake testing of Mika Hakkinen to win the 1990 Macau F3 race was an early indication of his resort to such driving in moments of competitive panic – subsequently repeated in F1 at Adelaide '94, Jerez '97 and Monaco '06. Some of Schumacher's moves caused specific sporting regulations to be written, the wording of which he'd often then find a way around.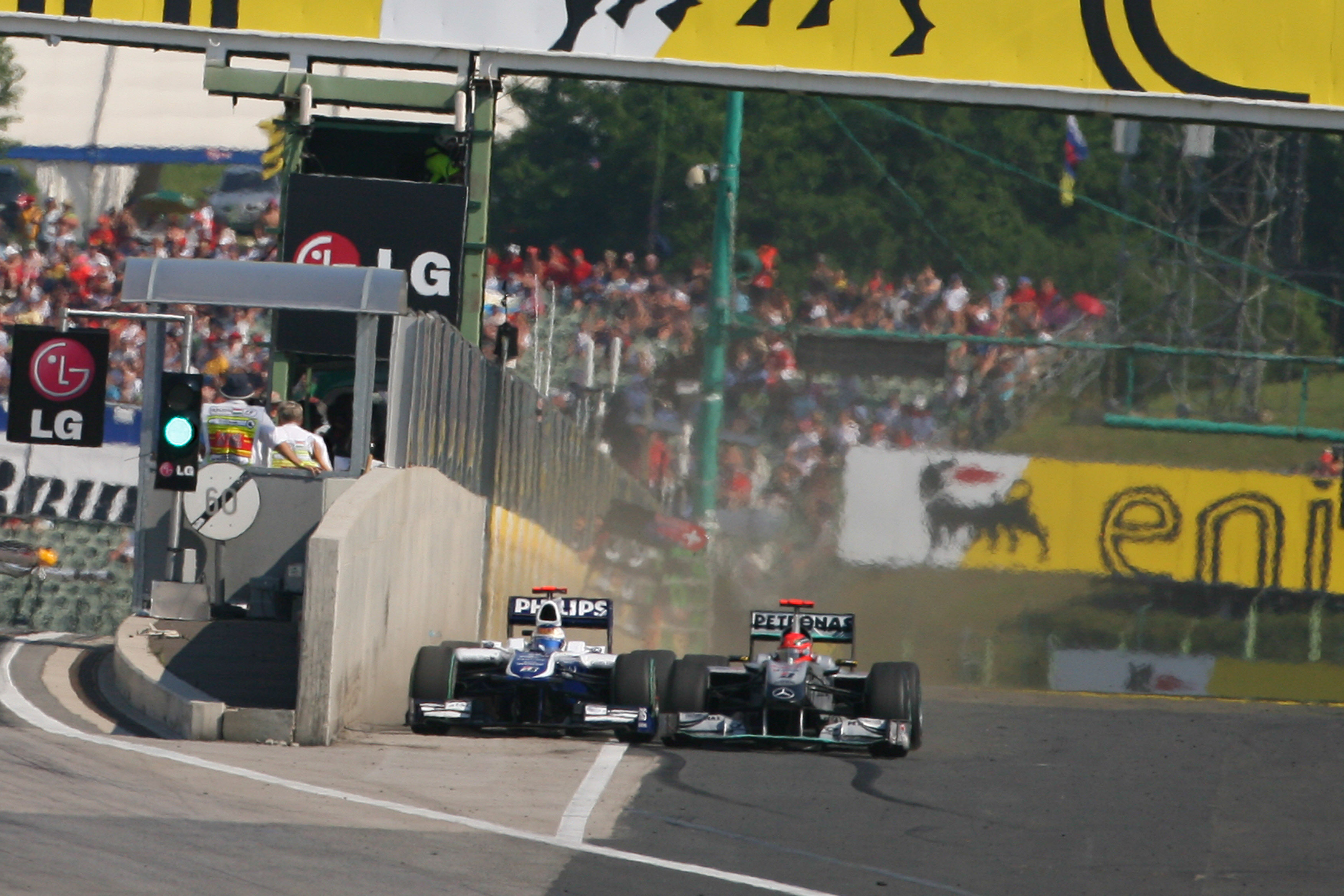 Hakkinen steadfastly refused to use such tactics and his career was pretty much as honourably clean as Hamilton's. Another two-time champion Fernando Alonso was generally hard but fair on-track, though there was an occasion at the Nurburgring in 2003 when he gave the chasing Schumacher a small brake test through the final corner in order to prevent the Ferrari getting the slipstream on his Renault down the pit straight.
It helped secure Alonso the position – and laid a marker down for Schumacher. A couple of races later Schumacher showed Alonso the grass at 200mph on the way down to Silverstone's Stowe corner. After that, they generally played nice with each other wheel-to-wheel. But their niggle always carried that undercurrent.
Sebastian Vettel is generally very clean but can be induced in moments of high emotion into irrational moves, most infamously that on Red Bull team-mate Mark Webber at Istanbul 2010. Webber himself was no angel, but was more calculating in how he might intimidate.
Hamilton isn't unique in opting against the 'dark arts' on track. But he is fully capable of feeling where that line is and using up every last part of territory up to that line. As Nico Rosberg said of Hamilton: "He's so good at judging that, just like everything else. He will never go past the point where he can't claim plausible deniability."