Alfa Romeo's new CEO says it would be irresponsible not to review its branding deal with the Sauber-run Formula 1 team on an annual basis.
Last week, the Alfa Romeo-badged operation announced a multi-year extension to the agreement that was due to end after this season.
It continues a deal that started in 2018 with a title sponsorship then evolved into the full naming rights to the team, with Sauber also assisting Alfa Romeo with some road car development in return.
A curious detail within the announcement was that the team openly characterised it as a deal with "yearly assessments".
But instead of being an indication of Alfa wanting to have an annual opportunity to exit the deal – which is hugely important to Sauber's financial health – that condition of the deal is said to be in the interest of wider flexibility, and similar to how the partnership operated recently anyway.
Team principal and Sauber CEO Frederic Vasseur said it is "exactly" what was needed in the last couple of years with the changing regulations for Alfa on the automotive side and then the COVID-19 pandemic, which had an enormous financial impact in many sectors including the road-car world and F1.
"We always had to fine tune the agreement we have," explained Vasseur when asked by The Race to explain the yearly assessments.
"It's not a huge deal that we sit down together. We have a good relationship.
"[We intend] to sit down together at the end of the season and to steer the partnership a little bit, to adapt the partnership to the world because the world is evolving each year and each month and we have to be proactive and reactive.
"We can't stay in the same kind of deal and agreement for the next 10 years, it makes no sense. We have to be able to evolve."
The 10-year comment is a reference to new Alfa CEO Jean-Philippe Imparato's remarks when answering the same question from The Race.
Imparato took charge of Alfa earlier this year following the creation of Stellantis – a merger between Fiat Chrysler Automobiles and the PSA Group.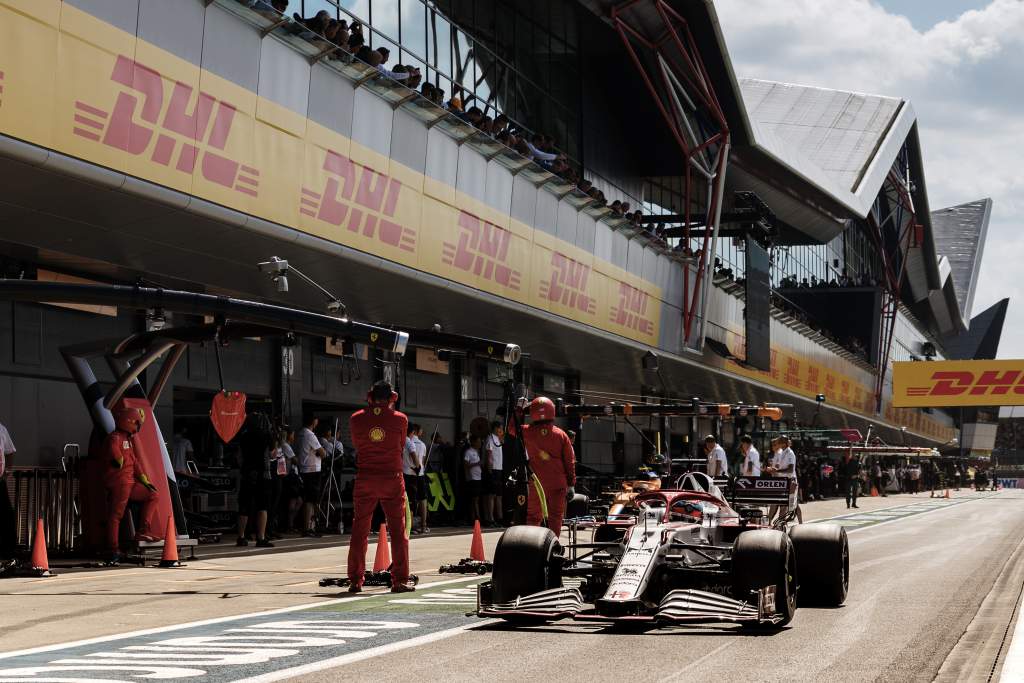 He explained that it was not a matter of contradiction by inserting yearly reviews into a multi-year deal but an acknowledgement that while Alfa Romeo wants to grow its F1 programme longer-term, the likelihood is that business terms that work now are subject to change.
Imparato cited factors like the COVID-19 pandemic, future EU regulations banning internal combustion engines by 2035, and the will of individual countries to enforce such bans sooner if they wanted, as examples of things that can create change in a "chaotic world".
"If I would not have said multi-year I would not have been consistent in terms of message of stability," he said.
"And what I need as Alfa Romeo is stability because my job is a long-term job.
"You do not build a product brand in three years, you build a product brand in 10 years, so I need stability first.
"I would not be responsible if we would not share together as a team, each and every year, how can we tune the deal in order to be more performing, how can we invent some new things, for example special editions of cars, in order to feed the business and to be reactive.
"Nobody can today work for 10 years without any milestone for the future.
"There is absolutely no contradiction between the fact I want to work on a stable, long term vision because with Stellantis it's a 10 year minimum [project], at the same time reactive enough to face the new challenges we have."
Though the Alfa Romeo Racing operation is badged as the Italian manufacturer's official F1 team and has fully adopted the identity, it is not a works team like others on the grid as Alfa neither supplies engines nor provides technological support.
But it is a legitimate tie-up that has benefits for both parties, and Imparato – who in a previous role had declared motorsport dead unless it was electric-based – believes the F1 tie-up can be even better utilised for Alfa Romeo.
As for the F1 team, Vasseur described the renewed deal as a "good push".
It is primarily a commercial benefit, as while Sauber itself has been on a more stable footing since a mid-2017 takeover that let to Vasseur being installed as CEO and F1 team principal, the Alfa support and the knock-on benefits of running under such a famous name is a core part of its bid to secure more funding and move up the grid.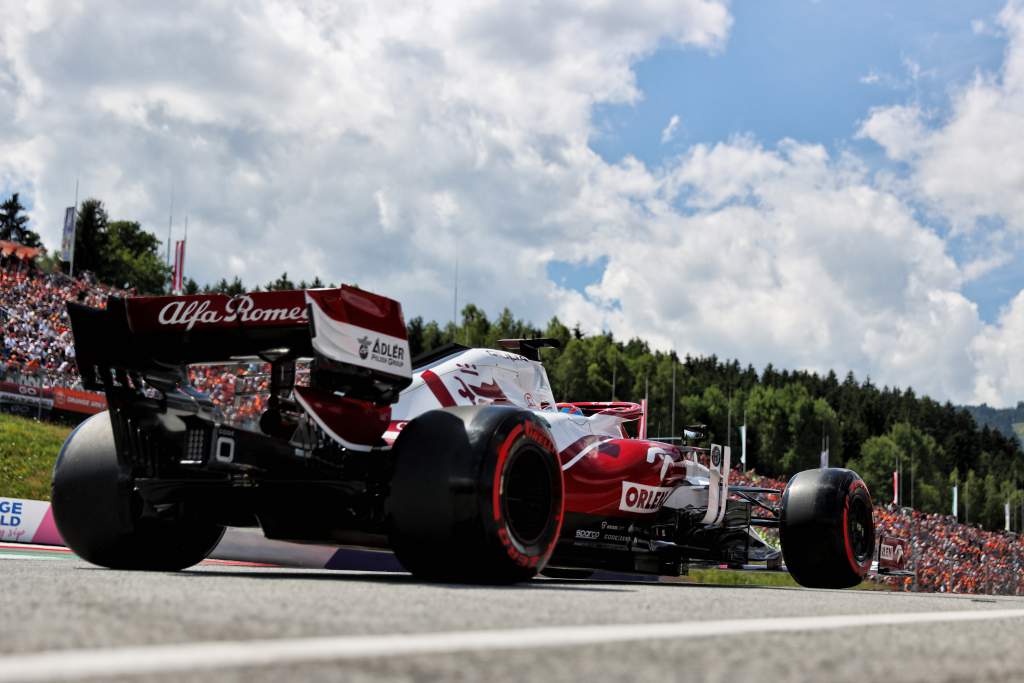 "The most important thing for us is to have stability," said Vasseur.
"It's quite difficult to build up something when we have to change everything every single season, and the stability with Alfa is a pillar of the progression and pillar of the improvement of the team.
"It's also a strong message that we can send to the other sponsors. Because it's not just a matter of partnership, but the image of Alfa is huge.
"It's a brand with passion. And if we want to be able to have the same message and we need to bring some other sponsors on board, the image of Alfa is a huge asset."