Formula 1 is a complex, chaotic world, one in which it is easy to go down the rabbit hole. Debate over team identities is a good example.
Especially when asking 'when is a works team really a works team?' – a question the recent news about Racing Point becoming Aston Martin next year triggered.
These waters are muddier than ever. Last year Sauber became Alfa Romeo, even though it's still the Sauber entity behind the team. This season Toro Rosso is morphing into AlphaTauri with no change of ownership. Next year Racing Point will be rebranded as Aston's "works team".
It is easy to scoff at these changes. They are marketing exercises, with no technical impact on the team or the creation/development of the cars. So how can Sauber's latest car be called an Alfa Romeo? How can Racing Point's car suddenly become an Aston Martin?
Should Mercedes still be known as Tyrrell? Or BAR? Or Honda? Or Brawn? No. It's Mercedes
The truth is, they can't. The traditional definition of a works team is a manufacturer that builds its own car and engine. But every car on the grid is an aggressive prototype that bears no resemblance to a manufacturer's road cars, save for certain corporate colour schemes and logos, and is often built away from the car company itself. So there has always been some wriggle-room in the definition, and that has got looser over time.
Will Aston Martin put as much into F1, and get as much out of it, as Ferrari, or Mercedes? It is unlikely.
And therein lies the greater benefit of a more traditional works team arrangement like Ferrari or Mercedes, which (just for starters) build their own engines, unlike Aston or Alfa.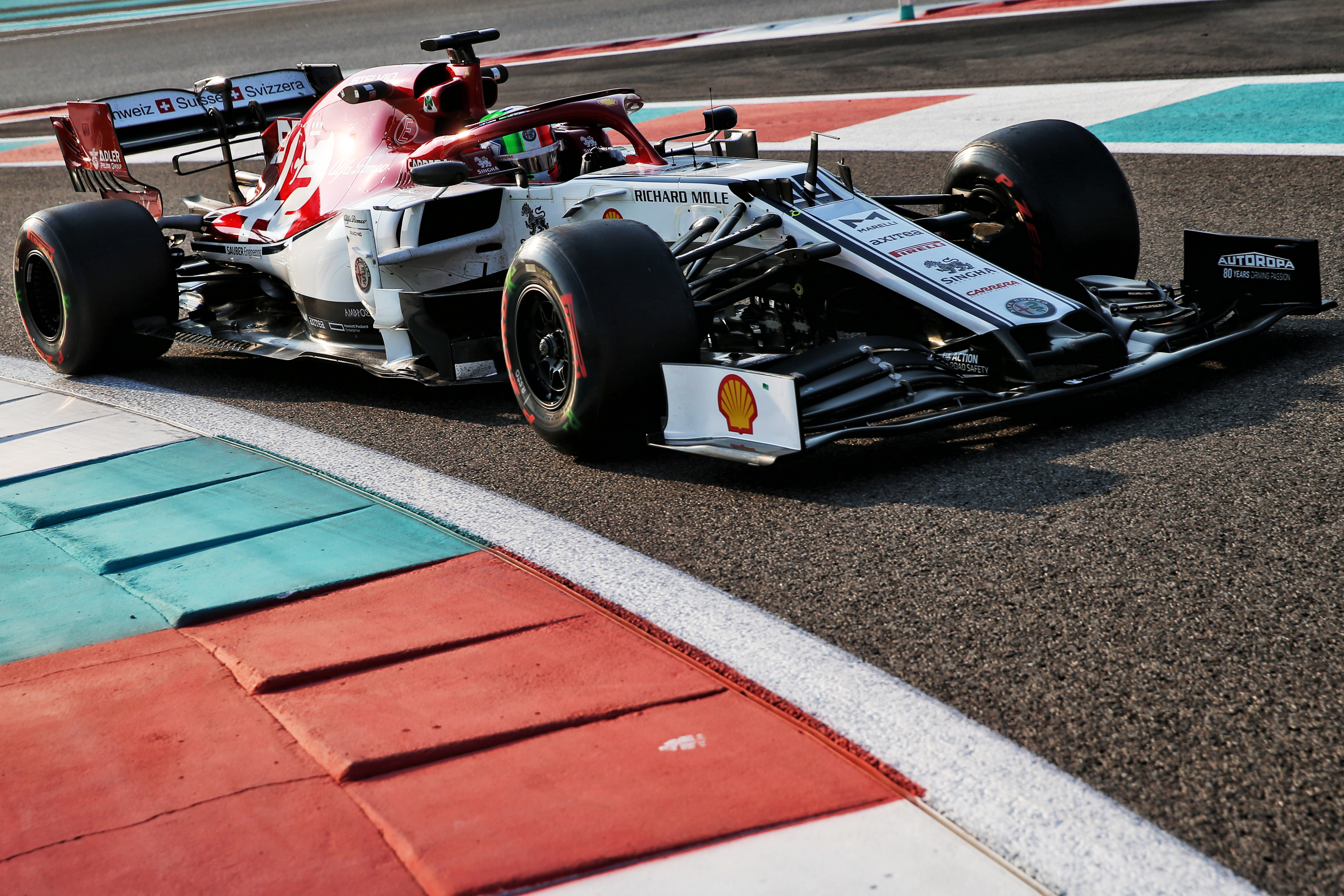 Team identities are a matter of perception for the masses. Sauber's decision to give Alfa Romeo full naming rights of the team, car and associated branding in the paddock is a clear abdication of identity. It is Alfa Romeo, even if only on the surface – you can supply the wider context in more detailed discussions. The same will be true with Racing Point and Aston.
Identity has always been a messy subject in F1, and as time goes on it becomes harder to pin a black-and-white ruling on the definition of a works team. How teams are branded and perceived needs to shift to reflect the wider world and the demands of F1 itself.
For example, almost the entire F1 grid has operated under a different identity before. But we know them by their current identities based on a variety of factors: ownership, how they define themselves, financial backing and technical input.
Mercedes, as is well-documented, is still using the same registered company number in the UK as when that team was Tyrrell. Should Mercedes still be known as Tyrrell? Or BAR? Or Honda? Or Brawn? No. It's Mercedes.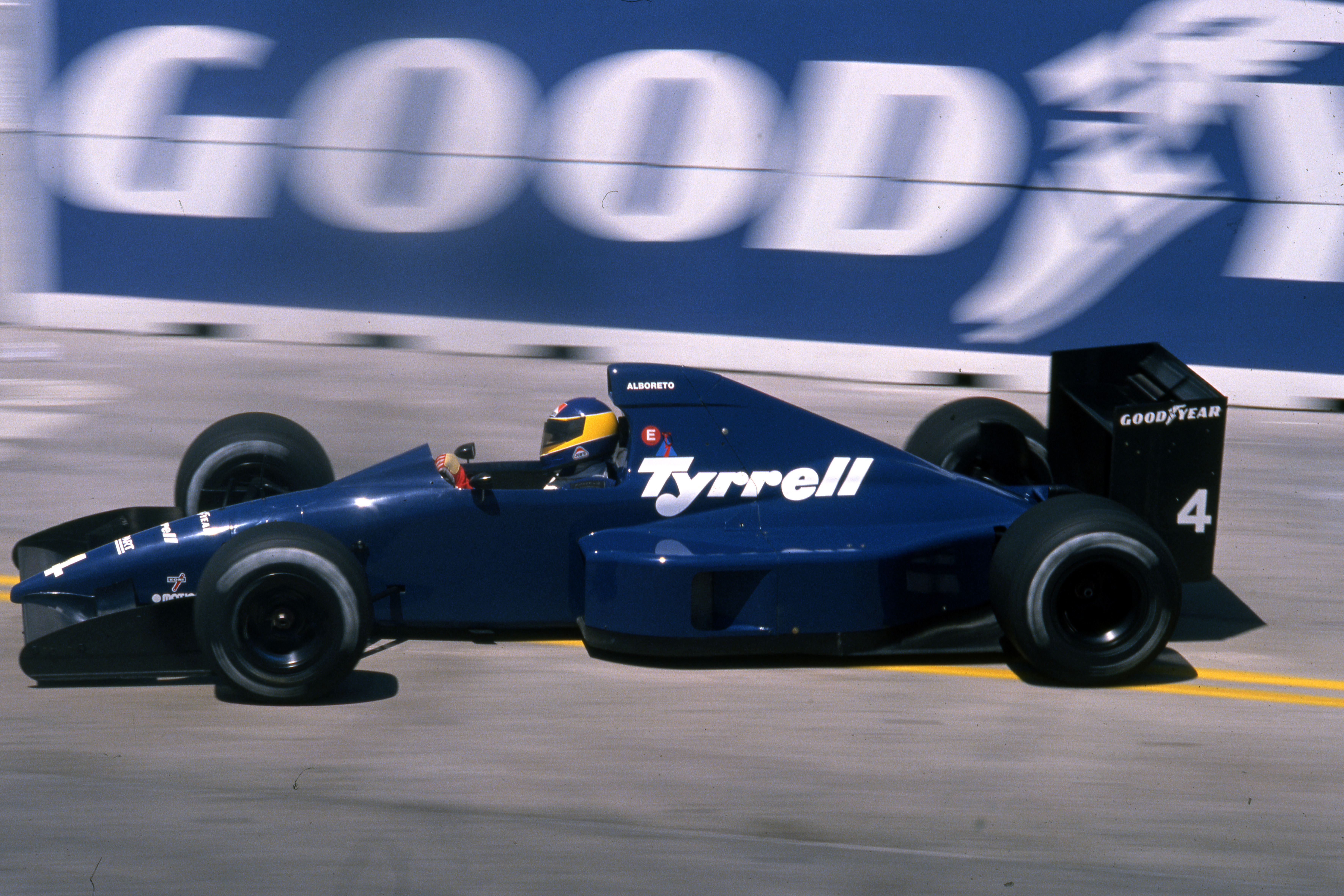 Red Bull's critics consider it just a drinks company and a glorified sponsor. Can an F1 team really go by that name? Well, it cannot go back to calling itself Jaguar. Maybe we have to call it Stewart…
Renault, the evergreen Team Enstone entity, is another example. It was Lotus before (but not that Lotus), Renault (again) before that.
It was once Benetton, which had a spell as the de facto works Ford team, and was originally only a sponsor before taking complete control of Toleman – which in its original form raced against… Renault.
Even the last truly traditional independent, Williams, has a curious genesis. Frank Williams's now-famous organisation Williams Grand Prix Engineering started in F1 racing against the renamed Wolf F1 team, which had begun life as Frank Williams Racing Cars. So Williams technically started in F1 racing against itself.
Confused? This is what going down the rabbit hole does. But Mercedes is Mercedes. Renault is Renault. Red Bull is Red Bull.
Speaking of which, Aston's title sponsorship of Red Bull, which will end this year ahead of its Racing Point deal, has not changed how that team is known because Red Bull remained the team's key identity.
Racing Point is arguably the greatest single example of why a team's identity must shift
The key difference between the Red Bull/Aston and the Racing Point/Aston deals will be that Racing Point should throw itself into a much greater Aston arrangement.
You couldn't look at Red Bull and say it was Aston just because the name appeared as part of the name on the official entry list. Whereas in 2021, if it is done properly, Aston will clearly be the dominant entity instead of Racing Point.
That will be the next step in a hell of a journey for the Silverstone-based team, which is arguably the greatest single example of why a team's identity must shift.
What started out as Jordan Grand Prix became F1's first Russian team (Midland), its first Dutch team (Spyker) and its first Indian team (Force India). Then the entity technically ceased to exist as Force India went into administration, so Lawrence Stroll could salvage it as a new company/brand.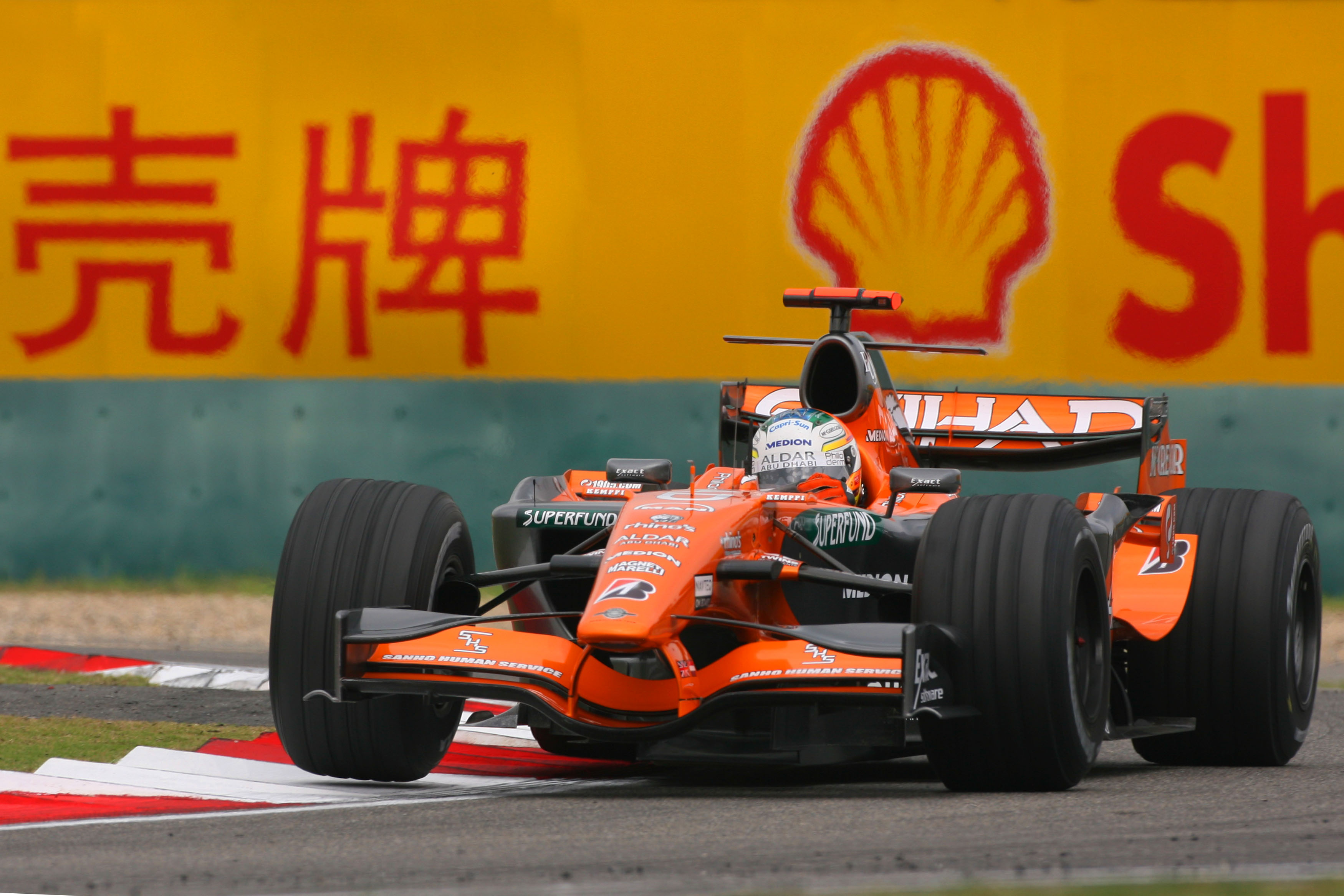 There is clear lineage in the history of Team Silverstone with the same key personnel infrastructure, just under different ownership.
So with all of these identities in its history, what is the argument that Racing Point cannot simply be rebranded to become Aston Martin's works team? Is it limited entirely to engine production, as the team will simply continue as a Mercedes customer?
If so, that is just one unticked box. There will be a full absorption of identity, Aston's brand will be on the line in F1, it will contribute financial sponsorship, and a common link will exist in the ownership of the race team and the Aston company, thanks to Stroll and his consortium. That's a lot of factors to ignore.
As we know, Daimler now contributes a relatively small amount to the Mercedes F1 team because of its enormous success and lucrative sponsorship deals. And Mercedes took over what was the Brawn/Honda facilities (with serious investment since, it must be said).
So, it did not start everything from scratch, is not building the car out of Mercedes' German headquarters, and is not the primary source of funding.
But nobody would ever question Mercedes' position as a works team, and rightly so. Along with Ferrari and Renault, it clearly satisfies the main criteria: an engine programme. It immerses itself in the project in many ways and the V6 turbo-hybrid engine technology does transfer to the road-car range.
Aston's evidently not on that level. But to limit identities to 'works team' and 'independent team' as if it is only a binary choice based on whether a team builds its own engines does not take into consideration myriad other factors.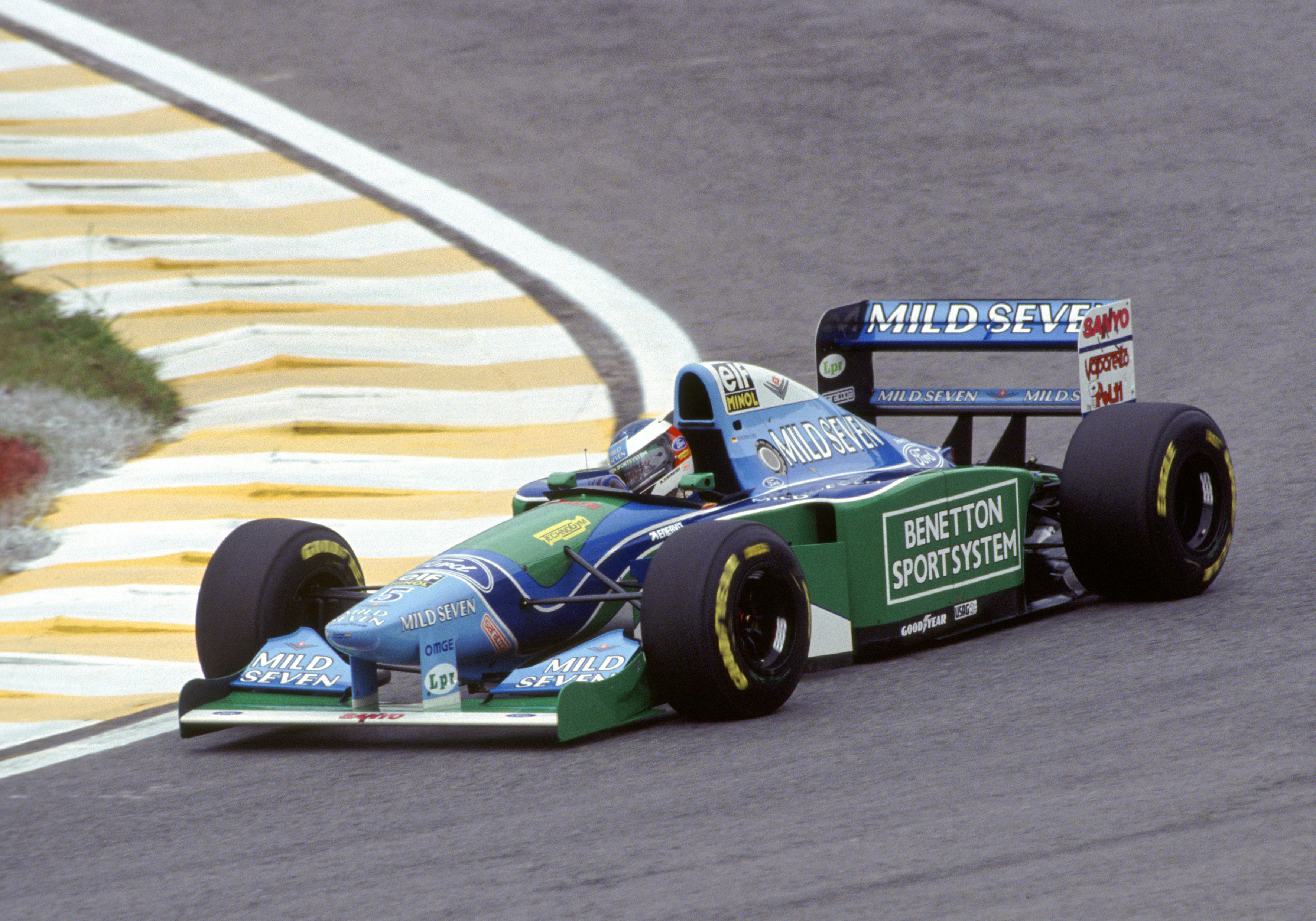 It has never been that simple: look at how 25 to 30 years ago, a team was effectively a works team with factory engine support – Benetton with Ford, McLaren with Honda and Mercedes, Williams with Renault and then BMW, are all good examples.
Mercedes and BMW took different approaches to pursuing a greater presence in F1. While Mercedes became more involved, taking a stake in McLaren before eventually taking over Brawn's team after the 2009 season, BMW was a works partner of Williams (that involved title sponsorship and the livery) and then bought Sauber outright.
Again, Aston is not on that level. But F1's teams lie across a vast spectrum, from the traditional works teams building their own engines to the traditional independent Williams. In between are works teams* with a metaphorical asterisk helping define those that may take on the identity of a manufacturer, or have independent backing but a works tie-up in another way, such as Red Bull and Honda (which is more reminiscent of those 1990s partnerships).
'Commercial works teams' like Alfa or Aston are a modern-day twist on sponsorship. F1 has always been part of the marketing strategy for the manufacturers that get involved.
If it was that easy to still operate a works team in F1 in the traditional sense then Toyota would not have been the expensive failure it was, Porsche would have entered F1 instead of walking away from the table, and countless others would be knocking at the door.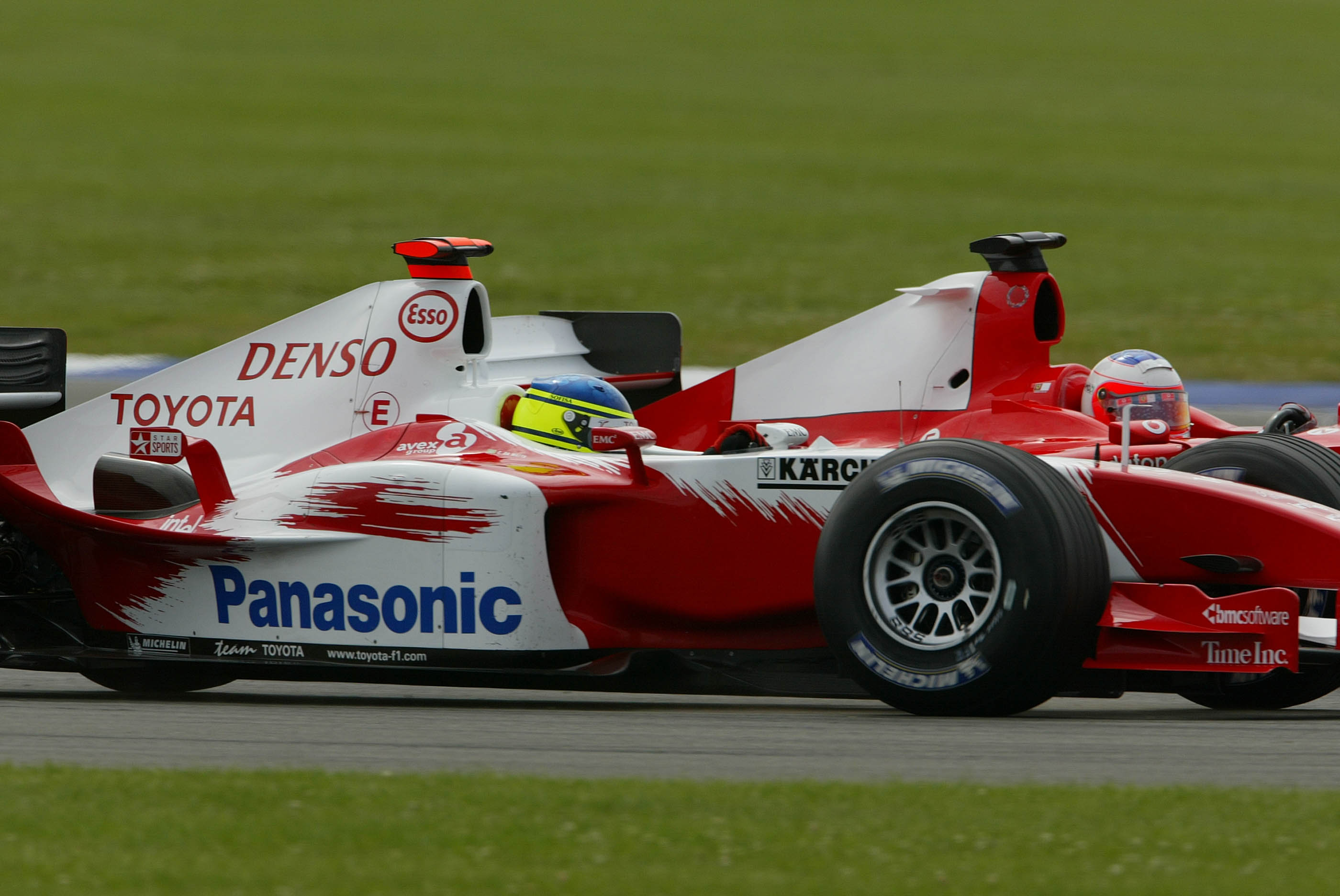 There are different tiers to how a team operates and even within those tiers you can argue what the team 'really' is, with questions over who is footing the bill, or where the technology comes from. The baseline box to tick is whether a team is truly absorbing the identity of the manufacturer. Especially if the manufacturer is putting its reputation on the line in F1, and financial investment of some kind as well.
Manufacturers that commit to F1 do so in a way that fits their modern-day needs. How that is done – taking over an existing team like Mercedes and growing it, or a branding exercise like Alfa Romeo – then dictates how powerful a weapon the works team becomes. And a manufacturer will have to shoulder the burden if the team it has given its name to is a flop.
One that commits heavily will be seen as a 'proper' works team and inevitably have more to show for it than one which tries to shortcut the process. But teams that have a less robust 'works' deal still improve their chance of surviving and thriving, so it's hard to see the loser in that.
F1 is better with prestigious brands and fans care more when big names are involved. Ask yourself this: Would you prefer to watch a Ferrari fight a Racing Point in a few years time, or a Ferrari fight an Aston Martin?
Surely, the answer is the latter. Even if it comes with an asterisk.