Mercedes Formula 1 driver Valtteri Bottas says the distraction of a steering wheel light was behind his compromised start to the Hungarian Grand Prix.
Bottas' Mercedes W11 could be seen moving in second place on the grid before the lights had gone out, forcing him to slow and then speed up again – which ultimately contributed to him dropping to sixth place.
But he'd avoided a penalty, and recovered from there on to finish third, limiting the damage versus team-mate Lewis Hamilton in the title race.
Speaking in the post-race press conference, Bottas offered an explanation for his car moving prematurely.
"I was looking at the start lights, there were five lights on, so [I was] really just waiting for them to go off, and just before the lights when off something either turned on or off – I believe it was the main page of the dash changing to a different colour or something, like a pretty bright colour.
"I thought the lights went off. And anyway, I was kind of half-seeing the start lights because of the halo and the position I was in.
"It was an odd situation, that's all I can explain now. I'm sure we're going to review onboards, what exactly happened, and I will make sure nothing is going to be changing in the dash anymore just at the crucial moment because we don't want any distraction like that in a sensitive moment."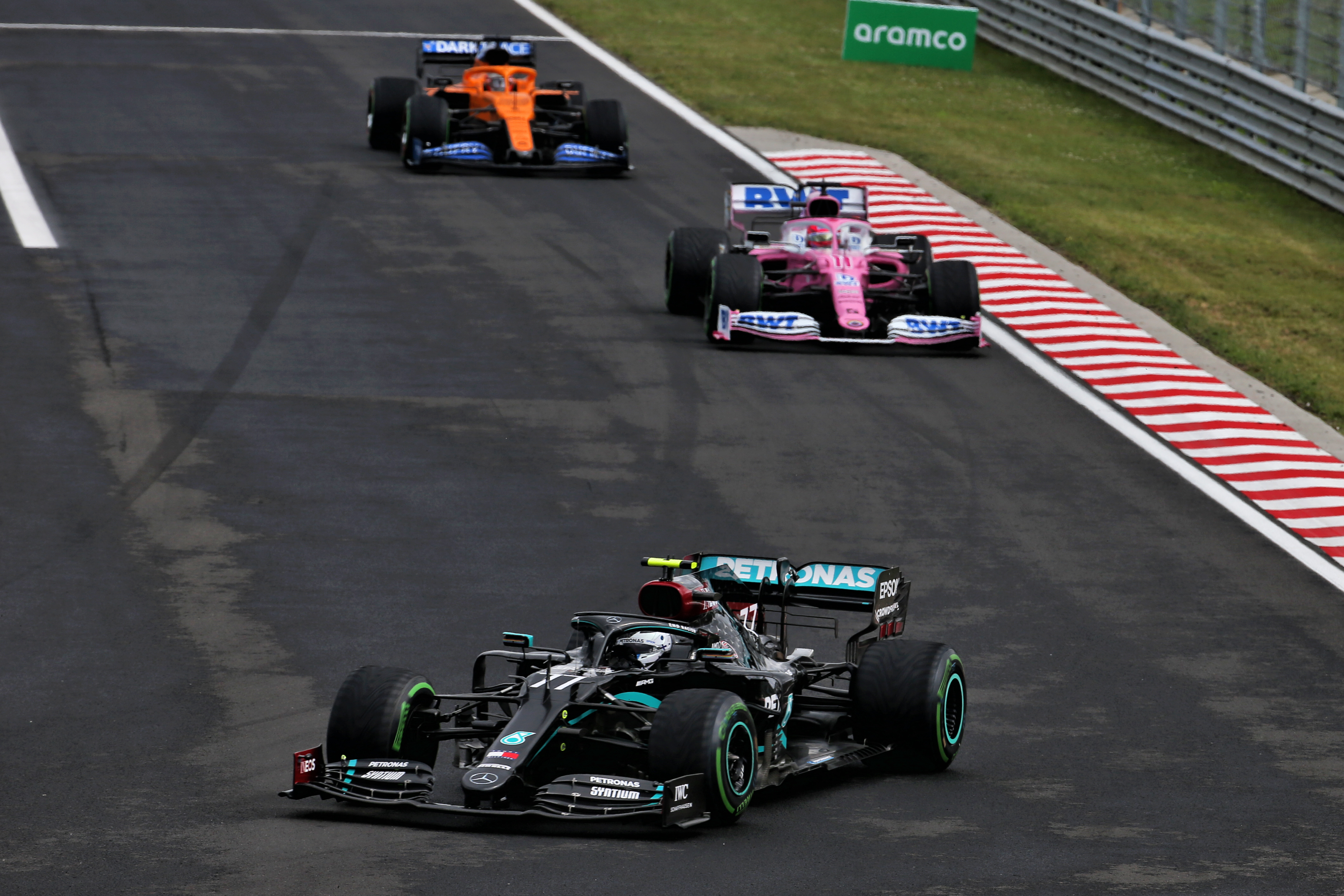 A post-race analysis by Sky F1 presenters Anthony Davidson and Karun Chandhok showed it was actually three red lights above the steering wheel screen that distracted Bottas, as it was them extinguishing that prompted him to drop the clutch.
Bottas was not penalised seemingly because he'd remained in his grid box when the start lights went out, and his premature movement was within FIA's jump start tolerance: the governing body has long allowed some movement before the lights go out in order not to punish drivers for adjusting their clutch.
Asked whether he feared early in the race that a jump start penalty would be forthcoming, Bottas said: "I didn't really think about it, because it doesn't change anything if you start to worry about it so it's done.
"And the start was ruined anyway, so I just really focused on the race and the situation and trying to get back to the front as quickly as possible and maximise every situation.
"Then for a while when you don't hear anything, you kind of think, 'OK, fine. I guess it was still within the limits', but obviously a pretty odd situation and quite disappointing because that really compromised my race."