The FIA's new remote race control support set-up will essentially remove time-consuming, non-urgent tasks from the race director during Formula 1 races.
During the FIA's process of reviewing last year's controversial Abu Dhabi Grand Prix, new president Mohammed Ben Sulayem announced there would be a new virtual system implemented to help F1 officials.
He likened it to the video assistant referee (VAR) in football although it was unclear at the time what this would mean given FIA stewards already review video when making key decisions.
Details of the new set-up have now been revealed with the FIA World Motor Sport Council revealing the new 'remote operations centre' (ROC) is now in use at its Geneva headquarters.
It says that "procedural and regulatory matters" may be referred to the ROC which will operate in an "advisory capacity and will not interrupt the workflow of the race direction team on-site or cause any delay to the decision-making process".
A statement from the FIA read: "While similar in principle to the 'VAR' in football, the ROC will act as a supporting resource for the race direction team with data comparable to that of more than ten simultaneous football matches, including over 140 video and audio sources.
"The ROC provides an additional resource for the FIA to thoroughly replay and review aspects of the competition and the decisions made in order to refine and improve procedures for the future.
"It does not have any regulatory power and cannot be used to reassess or alter past decisions."
In practical terms, the ROC will be used for more time-consuming matters if an incident requires something in the regulations or the FIA International Sporting Code to be consulted.
A good example of its potential use would be Sergio Perez's crash on a reconnaissance lap before last year's Belgian Grand Prix.
Perez's Red Bull had to be recovered to the pitlane after he crashed into the barriers. He could not drive it back himself.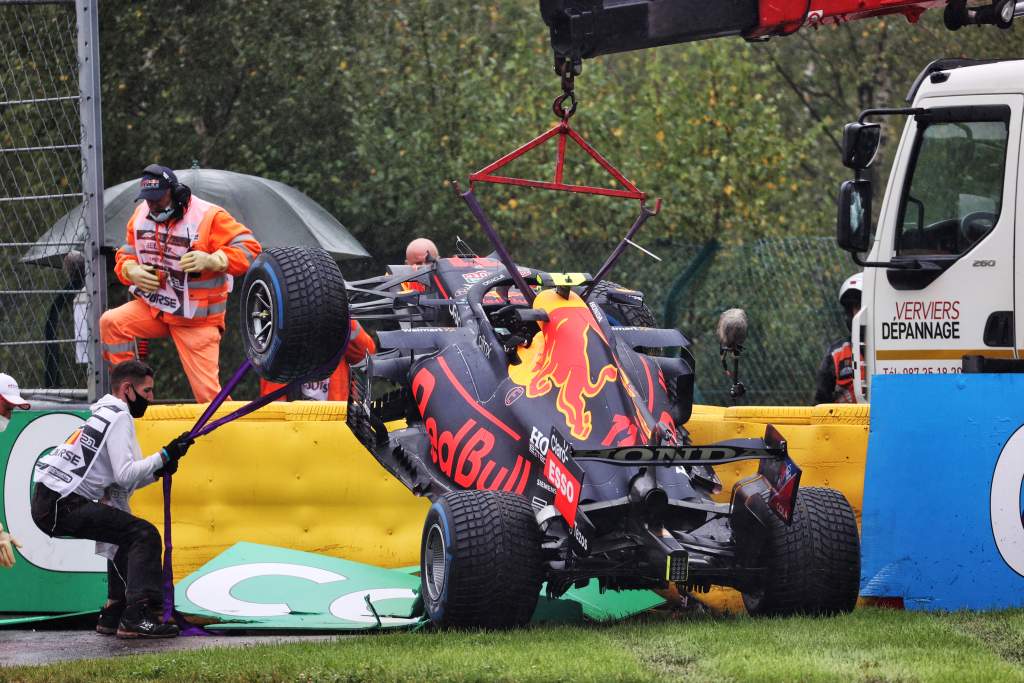 But because the race start was constantly delayed by bad weather, Red Bull had time to repair the car.
That triggered an awkward back-and-forth with then-FIA race director Michael Masi, who initially declared Perez could not take the restart before relenting after reviewing the situation when challenged by Red Bull.
In the future this is the sort of thing the ROC could be tasked with clarifying while the race director handles an immediate, urgent task.
The FIA stewards will still be responsible for reviewing and deciding on race incidents although could also call on the ROC for extra support if necessary.
As the ROC is developed, the FIA envisages it will "become a valuable training and educational resource for of the next generation of race control staff and stewards".
"Its benefits will later extend to other FIA championships and the wider international community of FIA National Sporting Authorities (ASNs)," the FIA said.