Christian Horner says outgoing Ferrari Formula 1 team principal Mattia Binotto should be given proper credit for overseeing a "very competitive" 2022 package.
Ferrari had comfortably its most competitive season since 2019 as it finished second in the constructors' championship and scored four victories.
But that was a shadow of what a car that started the year as the pacesetter and that took 12 pole positions looked as though it had the potential to achieve. Ferrari's campaign came undone in part at least due to strategic errors and failing to keep pace with Red Bull in the development race.
Binotto has ultimately carried the can for that and resigned from his position last week, following extensive speculation that Ferrari was planning to replace him. He will leave the company he has worked at for his entire career at the end of the month.
Mercedes team principal Toto Wolff, who was riled by Ferrari in Binotto's first year in charge in 2019 amid accusations about the legality of the Ferrari engine, said on an appearance on F1's Beyond the Grid podcast earlier this week that Binotto kept the job "longer than I thought" because of the pressure that comes with it.
But Red Bull boss Horner said Binotto deserved recognition for his part in returning Ferrari to the sharp end.
"I think in all fairness to Mattia, he did a very good job in producing a very competitive car and engine for Ferrari, certainly this year," said Horner, speaking at the FIA prizegiving ceremony. "Obviously they've had their moments operationally.
"He committed a long period of his career and life to Ferrari and I'm sure it must be very difficult for him to leave that team after all of that time.
"Of course, there's huge pressure in that team because it's a national team, effectively, as well as an OEM team.
"Obviously [there's] a lot of pressure on that job."
Verstappen comments show the other side of Ferrari's season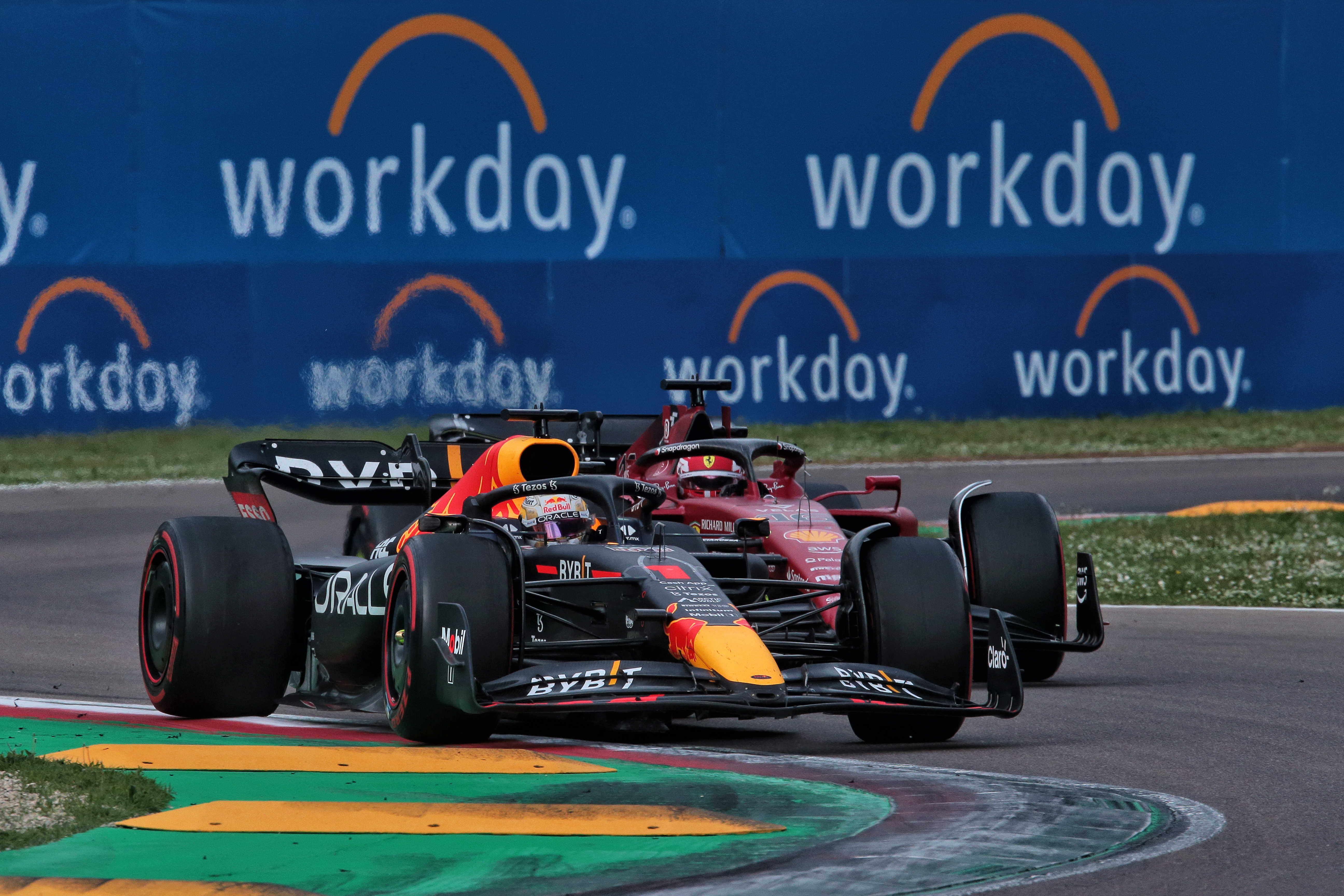 While Horner struck a sympathetic tone, F1 world champion Max Verstappen's own comments at the ceremony served to illustrate the extent of Ferrari's slump.
Asked when he thought the championship was going to be his, Verstappen joked "I think after Bahrain" in reference to Red Bull's double-DNF at the season opener – in which Ferrari claimed a 1-2 – but then said the fourth round of the season at Imola in April was where he realised the title might be on.
Verstappen had posted his second non-finish from three races a fortnight earlier in Australia but took pole in qualifying, overtook Charles Leclerc on the final lap to win the sprint race, then disappeared into the distance in the grand prix proper in Italy.
"When we put the car on the track in winter testing it was a very competitive car but it was a little bit overweight," said Verstappen.
"But I would say the way we bounced back after a tough weekend in Australia to then go to Imola and the weekend we had was just incredible, I knew that there was a lot of potential, but I also knew at that point we still had a lot of ground to catch up on.
"But the car since then has continuously just been developed in the right way, and slowly the car was getting skinnier as well so that was good. We've had a lot of incredible weekends as a team since then.
"It's difficult to say which exact moment, but after Imola I was confident that we still had a good opportunity."
Verstappen still trailed by 27 points at that time and was outqualified by Leclerc at the next four grands prix, but was ahead in the standings two races into that four-race run in Spain and ultimately finished 146 points clear.
Horner also acknowledged the significance of that Imola victory, particularly considering it was in Italy.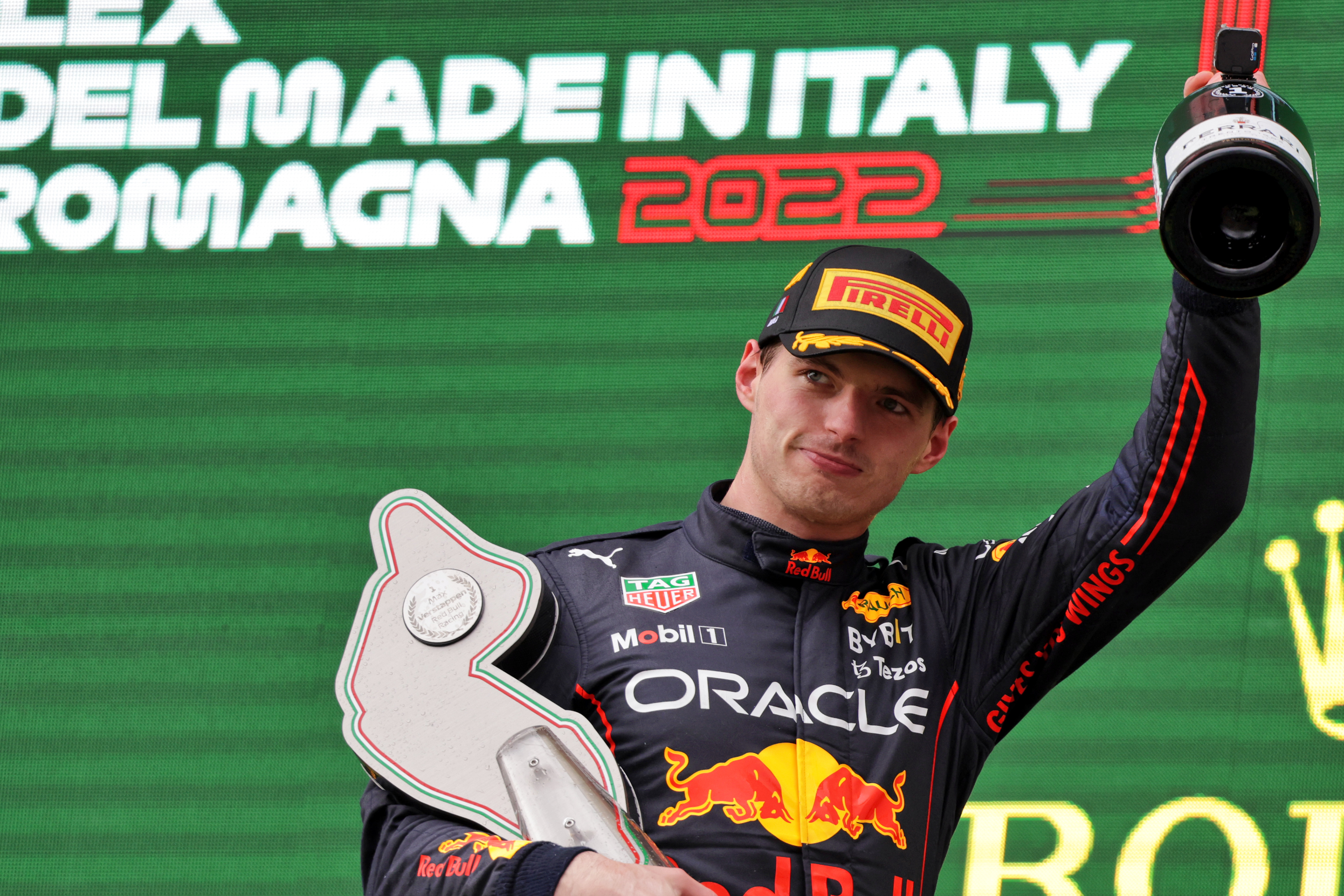 "I think they had a faster car than us in the early part of the season. We were able to stay in touch and that was very, very important," he said.
"Our championship was 21 races because we missed the first one by having a double-DNF. But we had to stick with them.
"One of the crucial weekends was Imola, with the sprint race and then the victory, and to win both of those races, to achieve the 1-2 finish, and to beat Ferrari on their home ground was I think psychologically a big thing for us as a team."