In one fell swoop, two Formula 1 teams were left without an engine supplier beyond 2021 as Honda, the sole power unit newcomer of F1's hybrid era, announced the end of its programme.
It's a move that will have ramifications up and down the F1 grid, all of which will be covered more in-depth in separate features over today and the days ahead. But here are our writers' initial snap verdicts on the seismic news.
The end goal's been ripped from the Honda crew's hands
Scott Mitchell
It's extremely hard not to see this from a human point of view, in that it will come as a bitter blow for all the Honda personnel who worked so hard to turn around its performance and put it quite close to achieving what it set out to in Formula 1 again.
Don't underestimate the scope of the challenge Honda faced recovering from its hugely disappointing entry to the V6 turbo-hybrid era. It was on the back foot already coming in late. The flawed technology could have put it into a tailspin.
Peaks and troughs followed as Honda tried to find its bearings but the horrible 2017 pre-season and early races were crucial for all the progress that has since followed. And that progress has been substantial.
Honda's Sakura team, its UK team, its trackside team have bent over backwards with immense financial and human resource dedicated to becoming a race-winning programme again.
Really, 2020 and 2021 should have been title shots. Fundamental performance deficits have denied that. But the upward trajectory has remained in place so, sooner or later, there was optimism it would yield a championship challenge – especially with new car rules in 2022.
That end goal's now been ripped from Honda's hands.
Car makers leaving is just part of F1
Edd Straw
Honda walking away from Formula 1 is clearly bad for Formula 1 as a whole and for Red Bull's teams. But we must be realistic about this because manufacturers coming and going has always been the way of things in grand prix racing. It's a fact of life and it's absurd to be too shocked by something that happens time and time again.
While it wasn't unreasonable to hope that F1 was going to get away without losing a big player despite the twin pressures of the economic impact of the COVID-19 pandemic, which Honda says isn't a factor, and the ever-growing need to invest in green targets such as carbon neutrality, which Honda says is, it was naive to be certain something like this couldn't happen.
None of this means this isn't a blow for F1 and a longer-term target for the next-generation engines that come in is finding a way to ensure more suppliers are involved on a sustained basis. But it's certainly a reminder that F1's structural integrity cannot be built solely on automotive manufacturers given the extent to which participation can be impacted by the ebb and flow of influences from the wider world.
F1's longer-term dilemma back in the spotlight
Mark Hughes
It's been on the radar ever since November last year when Honda announced its extension only until the end of '21, but it's still a shock to have it confirmed.
It's F1's second slap into the dire reality of the outside world in seven months, but the issue predates the COVID pandemic.
In the short term the decision gouges out a deep competitive scar in F1 in that Red Bull-Honda is the nearest it has to competition for the dominant Mercedes team.
But longer-term, it's confirmation that F1 has a choice to make: either continued association with automotives and following their technology direction towards carbon neutrality or cutting those strings and trying to exist as a specialist endeavour.
F1 still needs Honda junior Tsunoda
Valentin Khorounzhiy
If Honda's branding and engineering have no longer-term F1 future, why would it invest in one of its drivers to have one? From any logical point of view, Yuki Tsunoda's F1 chances have just taken a substantial blow, and a grand prix promotion that looked basically inevitable before is now anything but.
But while that would probably have been the case had Honda withdrawn at the end of last year, you'd have to think Tsunoda has made enough of a mark in F2 for his F1 credentials to not need Honda's patronage. He's third in his rookie F2 campaign in what is only his second season on the international single-seater scene, and has a superb three poles to his name.
Red Bull clearly rates him a whole lot. Honda should really still want him in a Honda-badged F1 car, if only for 2021. And all the main actors in F1 should want to make his F1 dream a reality, given how long the championship has cried out for a genuine superstar Japanese racer and how obvious the marketing upside is.
Even with Honda having no F1 future, everyone should still want to make this happen.
It's credit to Honda that this stings so much
Matt Beer
Honda pulling out of F1 today is seismic. Two race-winning teams – one the best-placed to challenge Mercedes' dominance – without an engine supplier. Twenty percent of the grid looking for new power. A shock that rings huge alarm bells for F1 over how the future of technology in an age of environmental awareness and increasing automation on the road might force the reshaping of motorsport.
Honda pulling out of F1 two and a half years ago would've been a sad but unsurprising quiet exit for a much-mocked failure of a project by a company that looked to have underestimated modern F1, had split with its high-profile partner team and been reduced to trying to prove its worth with a midfielder.
It's such a shame that Honda is leaving F1 with – most likely, unless it can topple Mercedes in its farewell season – its potential unfulfilled. But all the staff who have played a part in transforming Honda's F1 presence from an embarrassing subplot to an integral factor in the battle up front should be so proud of that turnaround.
Honda won't be the only company with second thoughts about F1
Gary Anderson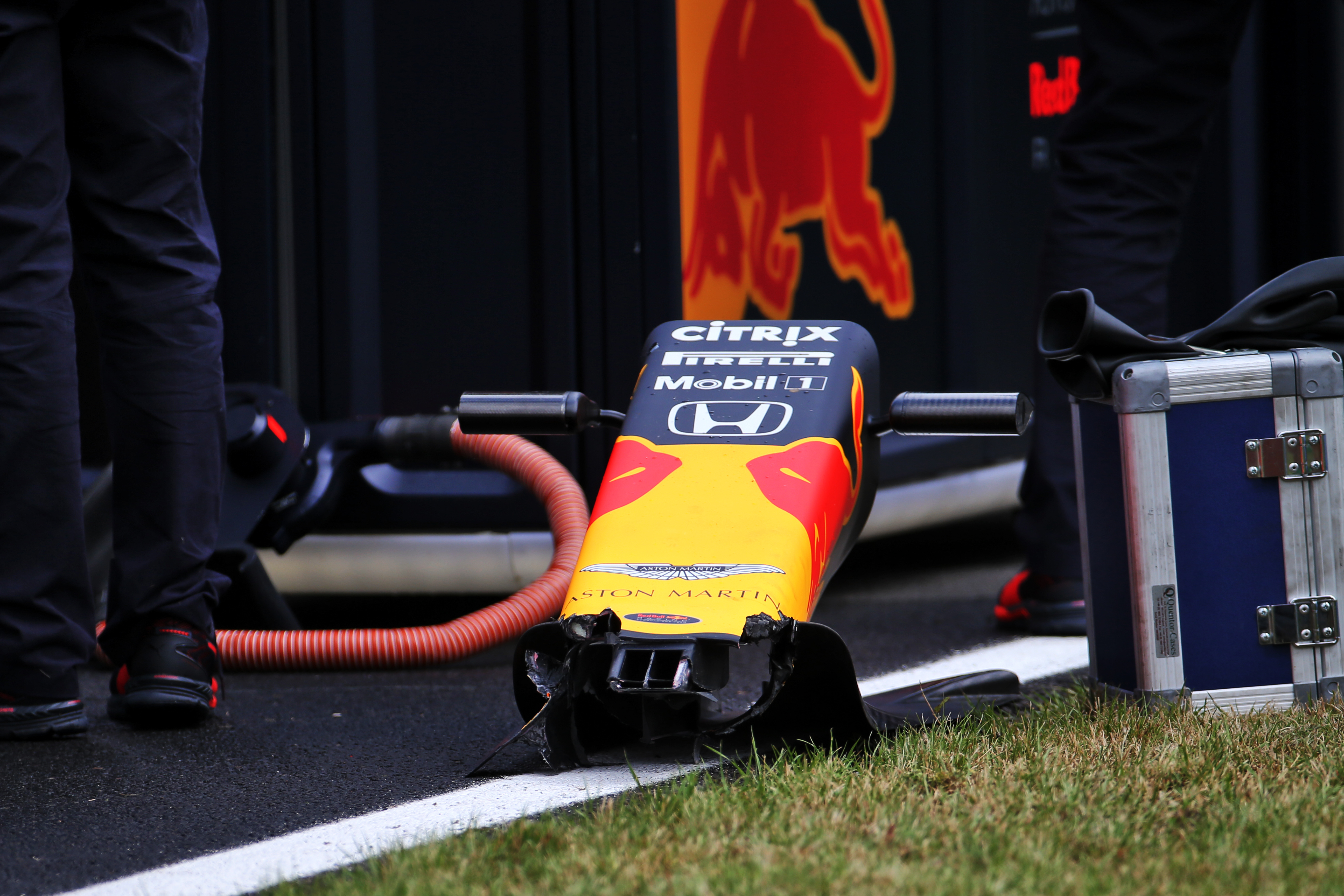 It's sad news that Honda is pulling out of F1 at the end of 2021 and it has certainly put Red Bull and AlphaTauri in a very vulnerable position.
For Honda, it needs to focus on its main business first. In this ever-changing world, fossil fuel energy is on the way out. We all talk about other forms of energy, but huge research needs to be put into them before they will get to a level that is commercially viable.
That, together with the added coronavirus pandemic, which doesn't seem to have any end in sight, means Honda has to focus on how it invests in the future. The survival of Honda in the transportation market is critical.
On top of that, lately Red Bull has been starting to do as it did with Renault and throw some stones. This is not a good way to go with a Japanese company and is perhaps one of the reasons it will have made this withdrawal decision.
For Formula 1 it is also a major blow. With the world economy as it is there are not too many major car companies lined up to take Honda's place. And Honda might not be the only one to be considering its future in F1.